March 31, 2010 | 2 Comments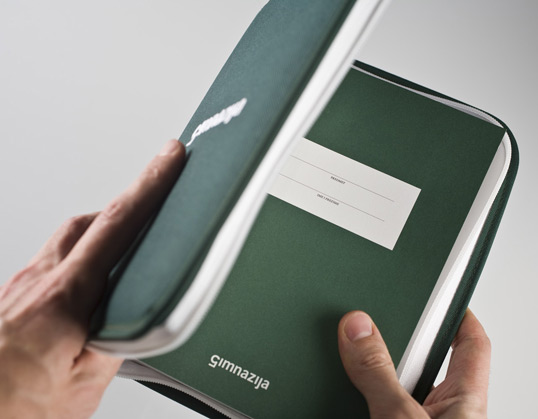 Designed by Bruketa&Zinic OM | Country: Croatia
"This is a monograph for one of the best and oldest high-schools in Zagreb, the 5th Gymnasium. We packaged the book in a pencil-case filled with school utensils (pens, pencils, rulers, etc.) Everything was custom made for this project and branded with school's visual identity. The school's curriculum emphasizes mathematics – this idea is reflected in visual identity (upside-down 5 reads like a G)."
March 19, 2010 | 9 Comments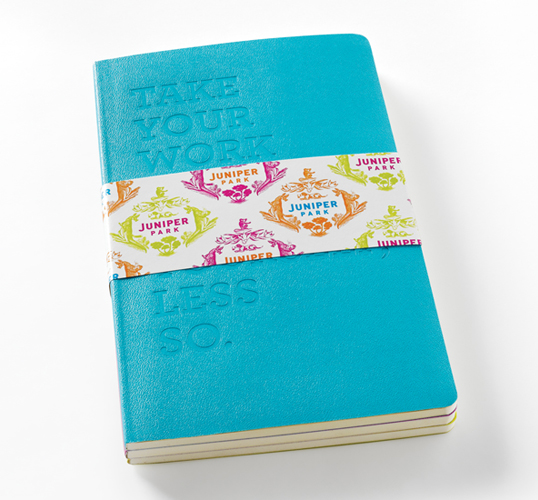 Designed by Juniper Park | Country: Canada
"Two different sets of Moleskine volant notebooks, one with high-intensity colors, the other with a lighter palette, were created for the agency in December 2009. Each notebook features a different slogan, among these, "Opportunities aren't given, they're made," "Take your work seriously and yourself, less so," and "Don't just sit there, create something," all in bold capital type embossed on the cover. The agency's logo is embossed on the back cover and is featured in repetition on the paper band enveloping each set."
February 17, 2010 | 2 Comments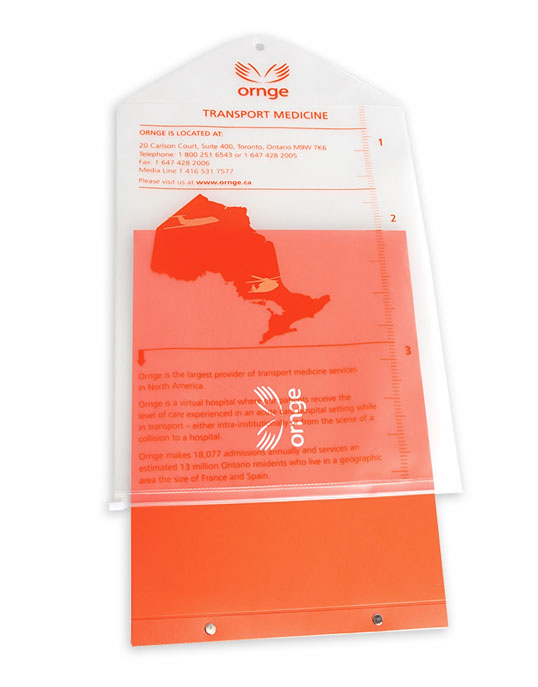 Designed by Top Drawer Creative | Country: Canada
"The task [was] to create the first Year in Review for this newly privatized company. They wanted something special, that would be noticed, read, looked at and kept. We wanted to package this in a unique and relevant way and pitched to the client that the actual book could be put in a custom made ³IV² bag. We had to take it all the way to a Chinese IV bag manufacturer where the bags was made. Only 500 of them were produced."
February 25, 2009 | 10 Comments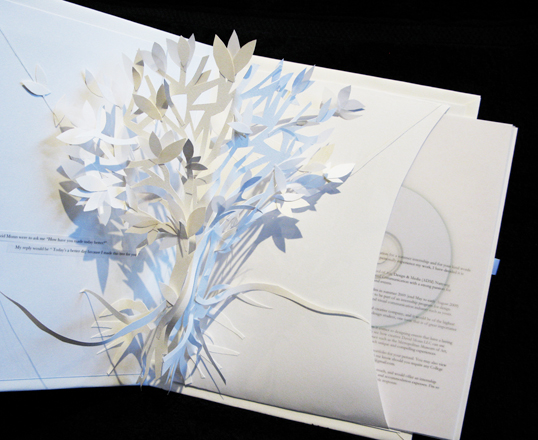 Designed by Changzhi Lee | Country: United States
Changzhi Lee sent us his portfolio package that he put together to present work when applying for his junior year internship program.
"As I was applying to a design company that believed in environmental sustainability as its key philosophy, I constructed a paper pop up out of paper left over from my other school projects!"
October 19, 2008 | 1 Comment
This is a great example of how low-tech, and low-budget can still look great.
"LOVE HELSINKI is a coffee table exhibition about interesting and stunning things in the city that have inspired three graphic designers. The exhibition set consists of 12 graphic artworks made in coaster format."
October 15, 2008 | 1 Comment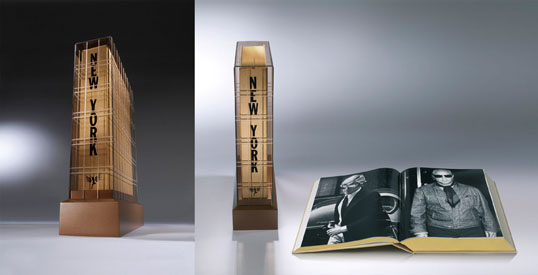 Swedish designer Henrik Persson of Become just brought this lovely book package to our attention. I love the amount of work and thought that went into this custom piece. More detailed photos after the jump.
"The book weighs 16 kgs (half meter high when standing on floor) and comes in a vertical standing packaging/display stand made in perspex that literally looks like a building/skyscraper."
September 21, 2008 | No Comments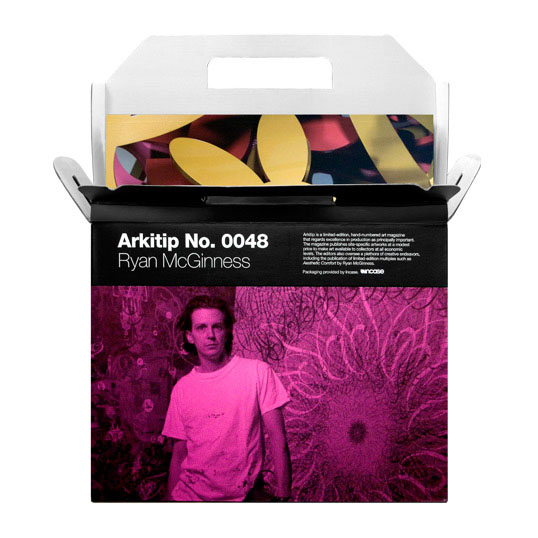 Arkitip is known for packaging their publications in interesting ways and their latest issue is no different. No. 0048 is packaged in a custom made box by Incase.