August 12, 2009 | 10 Comments
Designed by Lip. Ltda. | Country: Colombia
"Brown is a small confectioner's shop in Bogotá that's always used kraft board boxes to pack their products. They wanted a new corporate image and a simple and low budget solution to identify what's inside them. Bogotá, Colombia design firm Lip Ltda came up with a series of cards and stamps that carry the information simply and succinctly."
August 10, 2009 | 2 Comments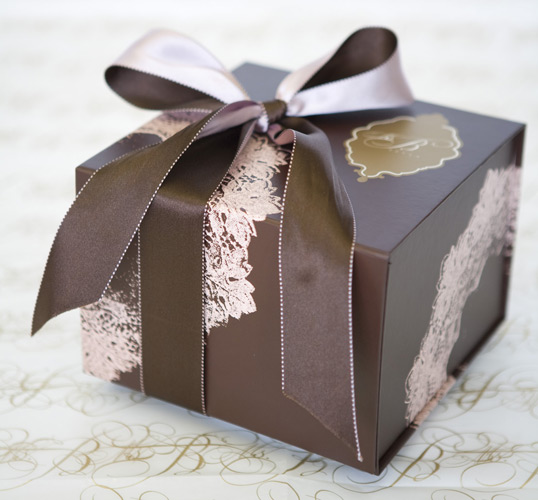 Designed by Ikon | Country: Australia
"Style icon Bonnie Gokson is renowned for her image creation and product design. So when she embarked on an new exciting project overseeing and conceptualising Sevva, Ikon was thrilled to be involved. Taking up the penthouse floor of Hong Kong's Prince's Building, Sevva (pronounced "savour") is a unique destination offering two restaurants, a lounge area and taste bar as well as Ms B, a decadent cake shop.
August 8, 2009 | 4 Comments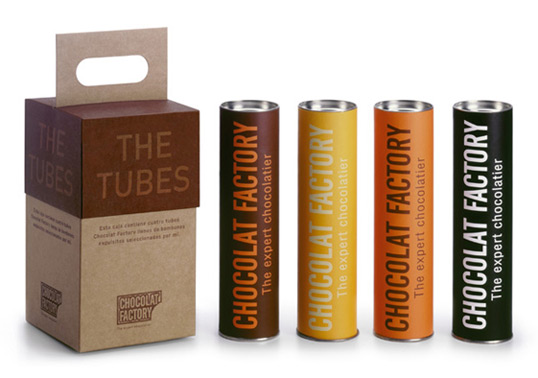 Designed by Ruiz+Company | Country: Spain
"The fact that the company's founding partners are, respectively, an architect and an interior decorator, has probably exercised a decisive influence in this sensitive approach to design. As Michel Laline himself explains: "When we first launched the company, we realised that no one had used design in the sector as yet, so that formed the base of the business: chocolate and design." And according to Titus Ruiz: "The concept of the brand was very clear from the start: design with content."
August 4, 2009 | 4 Comments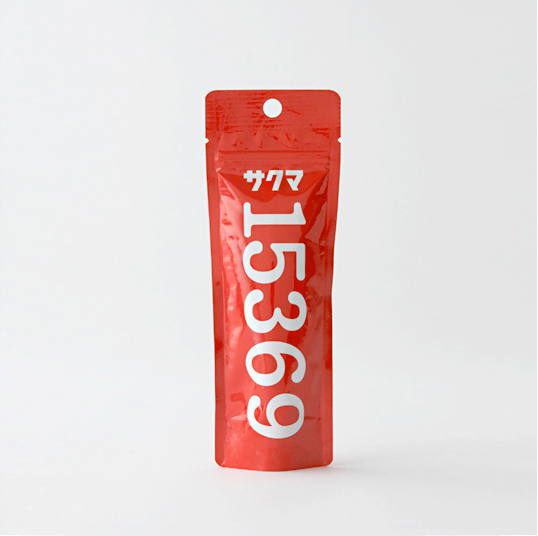 Designed by Taku Satoh Design Office | Country: Japan
Über-simple candy packaging.
July 13, 2009 | 4 Comments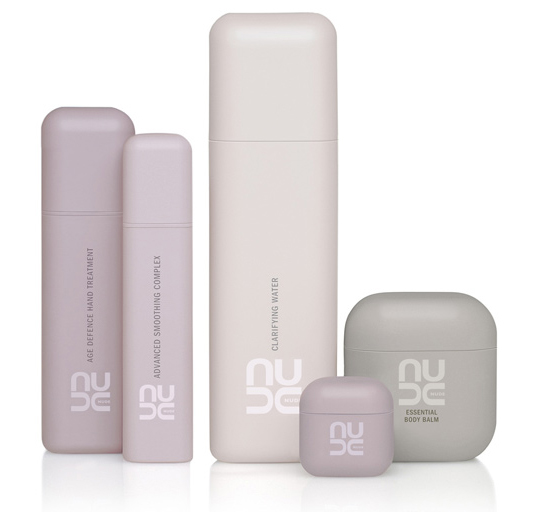 Designed by Pearlfisher | Country: United Kingdom
Beautiful package design for an entrepeneurial luxury skincare company. A great example of minimalist package design reinforcing the brand's identity.
July 10, 2009 | 2 Comments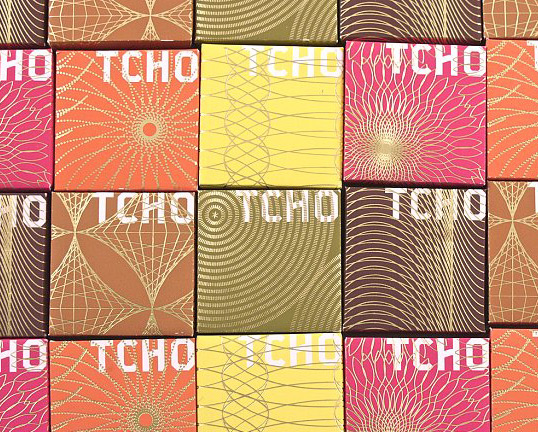 Designed by Edenspikermann | Country: Germany | Buy it
We updated this post with beautiful new photos, and because it's such amazing work, felt that it should be brought back up to the front. Read up on Designer Susanna Dulkinys rationale for the design after the jump.
July 9, 2009 | 4 Comments
Designed by Marque | Country: United Kingdom | Fonts: FF DIN | Buy it
"Since founding Kshocolat only four years ago, entrepreneur Simon Coyle has made an impressive impact on the international luxury chocolate market.  Our brief has been to help Simon carefully target a design conscious, modern market through his expanding range that incorporates innovative flavours – including lemon and pepper, and orange and cardamom.
Through an engaging, ongoing relationship Marque have worked to develop this British brand success from the base up, creating the brand identity, positioning and a range of over fifty different pieces of packaging. Kshocolat now export to two dozen luxury markets worldwide and can be seen in places such as British Airways First Class, Harvey Nichols, Liberty and Wholefoods Market."
July 9, 2009 | 4 Comments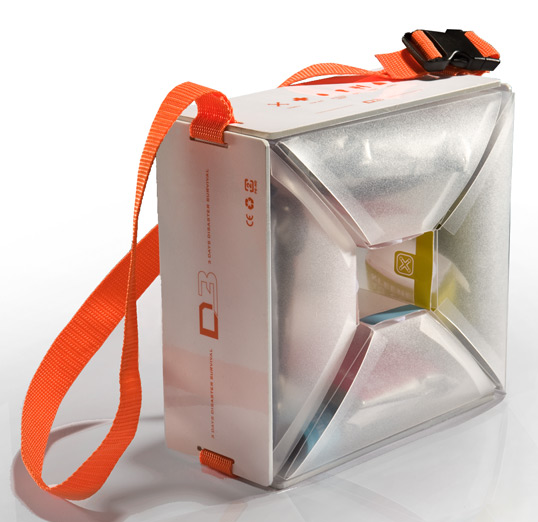 Designed by Angela Wang | Country: United States
Great work from graphic design major Angela Wang who is currently studying at Art Center College of Design.
July 2, 2009 | 6 Comments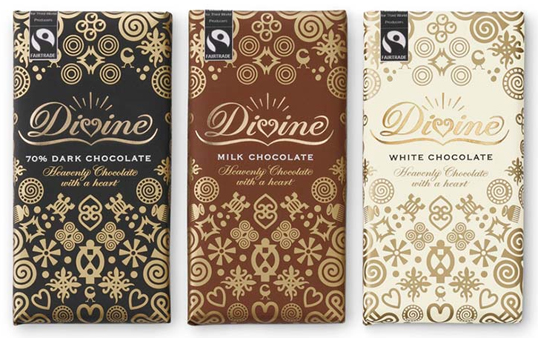 Designed by Williams Murray Hamm | Typography: Alison Carmichael | Country: United Kingdom
It is refreshing to see a fair trade product packaged as beautifully as this.
July 1, 2009 | 5 Comments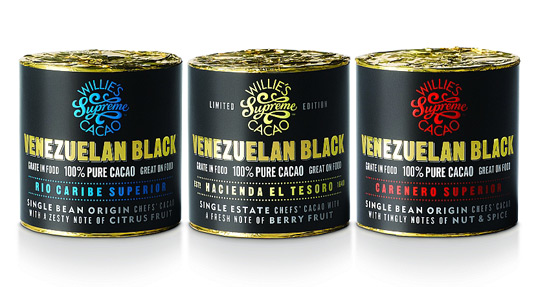 Designed by Taxi Studio | Country: United Kingdom | Buy it
Taxi Studio recently picked up a 2009 Cannes Silver Lion for their lovely work on Willie's Cacao.
"Willie's 100% Chef's Cacao Bar needed a little sweetening. We tied up the typography, introduced a Supreme brand identity and added the strapline 'Grate on food, Great on food' to communicate the product's purpose.
Sales have increased significantly since the redesign; so has our award count. (Not to mention our waistlines.)