November 30, 2008 | 1 Comment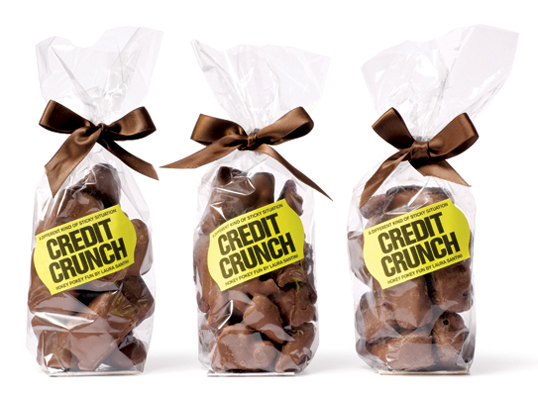 Designed by Purpose | Country: United Kingdom | Fonts used: Helvetica Inserat
"Selfridges wanted a special chocolate, to coincide with National Chocolate Week 2008, and the fact that – due to world events – people are spoiling themselves with little 'treat' purchases.
Purpose worked with restaurateur and Food Writer Laura Santini, and The Chocolate Society to produce some Hokey Pokey with a topical twist."
November 25, 2008 | No Comments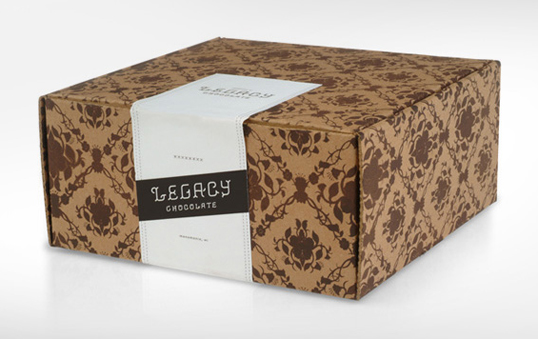 Designed by Ned Wright | Country: United States
November 18, 2008 | 1 Comment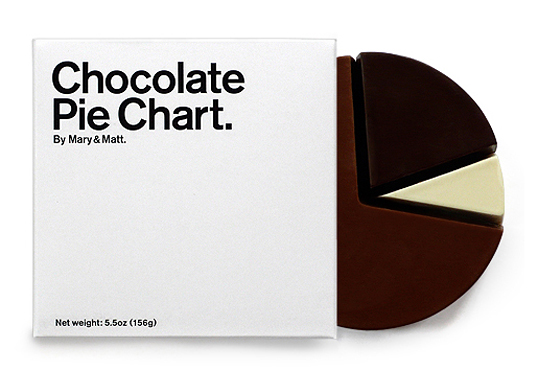 Designed by Mary & Matt | Country: United States | Fonts used: Basic Commercial or Akzidenz Grotesk
This unique chocolate pie chart is produced by New York designers Mary Matson and Matt Even from Mary & Matt.
November 15, 2008 | 4 Comments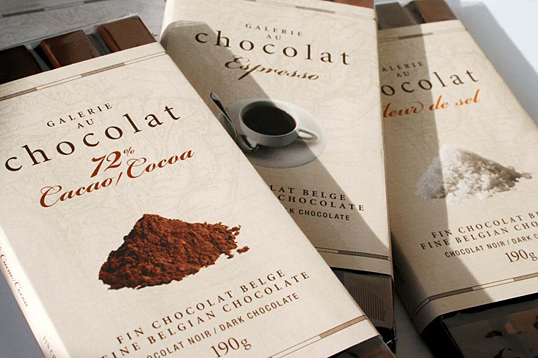 Designed by Paprika | Country: Canada
Here's a great collection of packaging for Galerie au Chocolate produced by Paprika.
November 15, 2008 | No Comments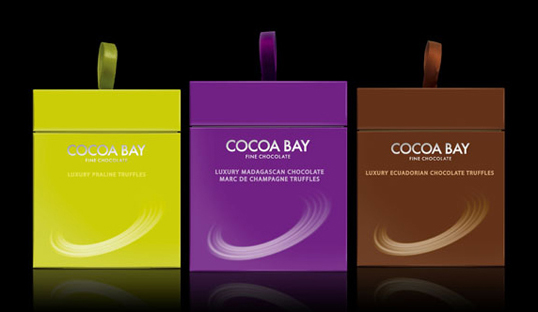 Designed by PureEquator | Country: United Kingdom
"Strong colours turn these classy gift packs into must haves."
November 13, 2008 | 3 Comments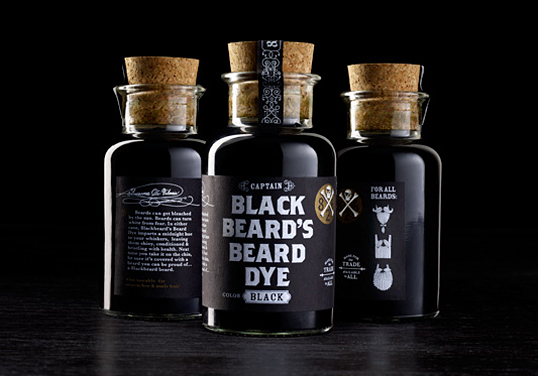 Designed by Office | Country: United States | Buy it

"Office collaborated with 826 Valencia, a nonprofit tutoring center for youth, to reinvigorate its pirate supply storefront. We developed the store's new identity, and conceptualized and designed nearly 50 new products. 'Office has produced some of the most ravishing and funny buccaneer supplied yet known to man,' said Dave Eggers, 826 Valencia founder and McSweeney's editor. Reflecting the store's wildly imaginative experience, the products represent 826's mission to support creative expression. All proceeds directly benefit 826 Valencia's writing programs."
November 11, 2008 | No Comments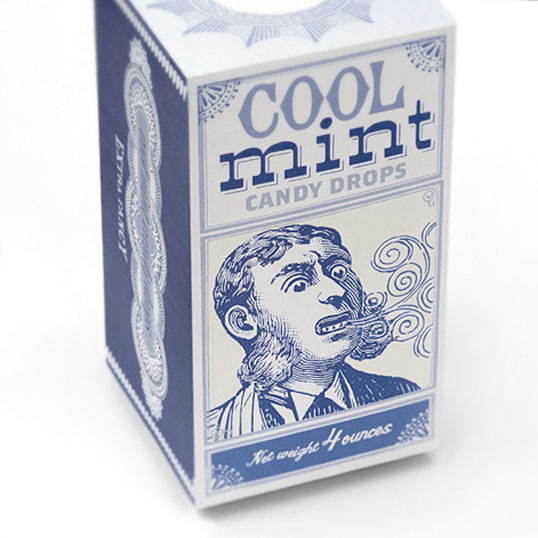 Designed by Moxie Sozo | Country: United States
"All food packaging needs to work at the retail level, but some foods like candy and chocolate are conducive to creative solutions. While milk and flour are commodities, consumers expect gratuitous foods like candy to have an element of fun in the packaging. Through the use of vintage-style imagery and quirky humor, the studio sought to create a packaging personality not typically found on the candy shelves."
November 6, 2008 | 3 Comments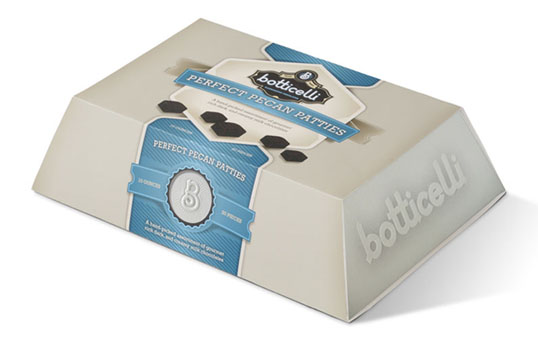 Designed by Struck | Country: United States
"Botticelli is making its way into a store near you. This package design makes the chocolate inside that much sweeter. Dynamic Confections doubled their forecasted sales with this brand. You better believe there were high fives and plenty of chocolates to go around when we received the news."
October 28, 2008 | 3 Comments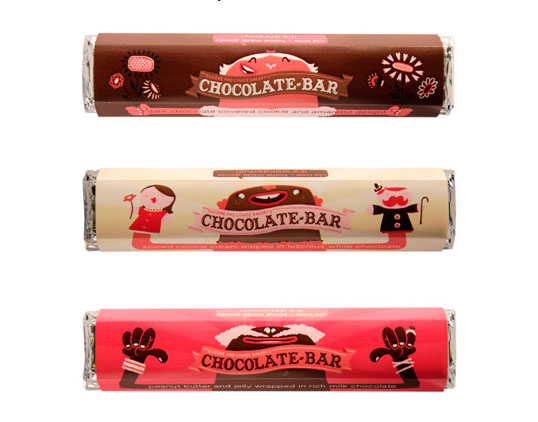 Designed by Eugene & Louise | Country: Belgium
Eugene & Louise Bakery is the brain child of Illustrators Glenn D'Hondt and Sylvia Meert.
October 27, 2008 | 7 Comments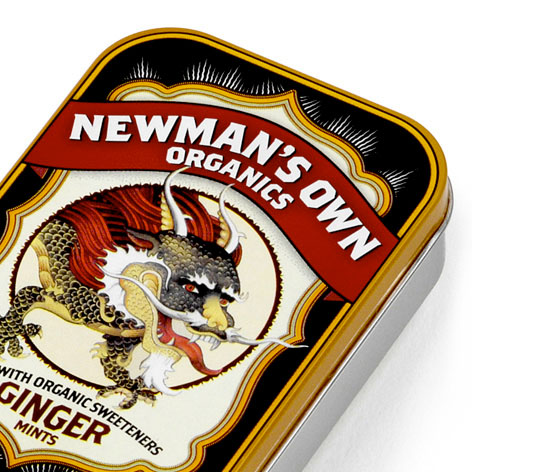 Designed by Moxie Sozo | Country: United States
"The candy mint market has grown increasingly competitive over the past few years. Working with Newman's Own Organics, Moxie Sozo developed a line of tins which drew inspiration from Italian candy packaging and fruit crate labels from the 1920's and 1930's. Great care was taken at every stage of the process, including printing the tins at a specialty printer in Northern England."