December 22, 2008 | 2 Comments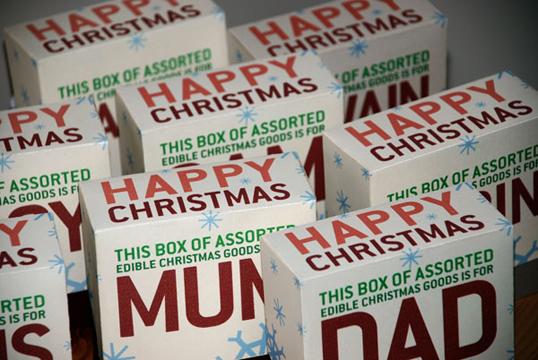 Designed by Mike Andrews | Country: United Kingdom | Fonts used: ITC Conduit
"This year I am a little tiny bit poor so I made everyone boxes and put various sweets and chocolates and things that are sweet and nice and sickly."
December 22, 2008 | 3 Comments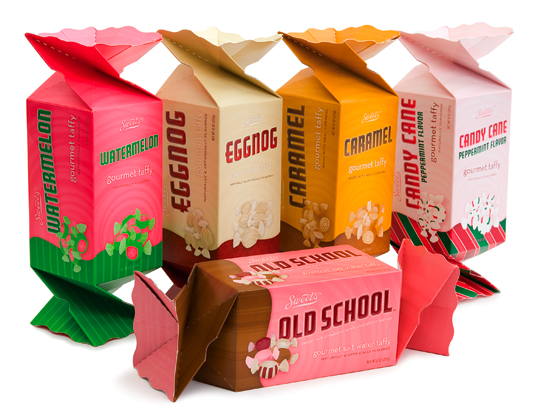 Designed by Struck | Country: United States | Fonts used: FF Golden Gate Gothic, Neutraface
"Sweet's Candy needed a rejuvenation for their century-old product and a face lift for their decades-old packaging. Something to match the quality of the product and launch it into a category all its own, Gourmet Taffy. The solution came in the form of the Sweet's custom Taffy Twist Box. This unique design leveraged the talents of a local manufacturer to get out-of-country prices at an in-state establishment. As a result, Sweet's has now sold over 750,000 units and counting of Signature Series products based on design alone. Now that's tasty."
December 18, 2008 | 2 Comments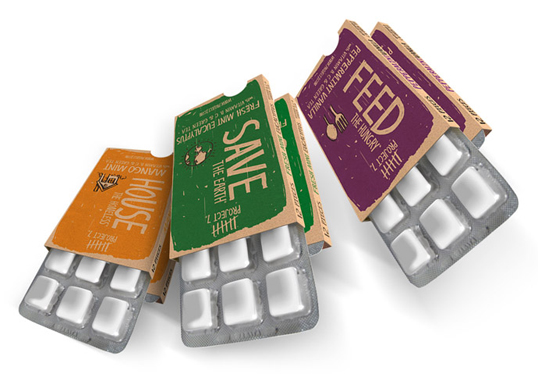 Designed by 29 Agency | Country: United States
"Project 7 was developed on a cold fall night 2 years ago when the thought of the 7 deadly sins came up.  I began to do some research on the history and origin and had a simple thought.  What if man in his selfishness instead of focusing on abstaining from the 7 sins worked to help those that were a consequence of one of these 7?  What if the "glutton" in this example which I fall into regularly stopped focusing on myself and started focusing on helping those that were starving.  So take that concept and spread it over what we call the 7 most critical areas of need in the world, hence the name Project 7.  So then the vision started playing itself out and I needed something to help get this initiative out there.  So having a consumer goods background and a heart to see real change come about this company was created.  I believe like most of you, that if we spent more time helping others, we can in fact, "Change the Score."
December 7, 2008 | 3 Comments
Designed by Asylum | Country: Singapore | Fonts used: Rockwell, Vineta, Yearbook, Mexcellent
"Consider it a world's first: Chocolate bars offered in 100 different flavours. If you are in search of the yummiest and widest range of chocolates, start at the Chocolate Research Facility. Conceptualized by a serious chocolate lover, this new brand and concept boutique-cum-cafe located at Millenia Walk, draws focus to chocolates – both in taste and packaging. We put on our creative hats and taste buds to the test in this year-long project."
December 5, 2008 | 2 Comments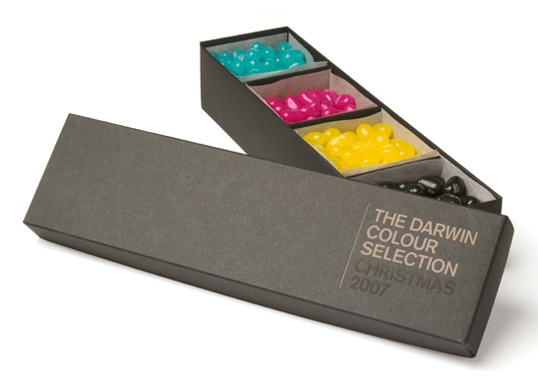 Designed by Purpose | Country: United Kingdom | Fonts used: Basic Commercial or Akzidenz Grotesk
"Every Christmas, the Darwin Press send confectionery to clients and associates by way of a seasonal thank you.
In 2007 they asked Purpose to find a more memorable and creative way of upholding the much appreciated tradition.
A selection of CMYK coloured jelly beans presented in a beautifully finished printed box did the job nicely, and showcased Darwin's great printing skills.
Sweet."
November 30, 2008 | 1 Comment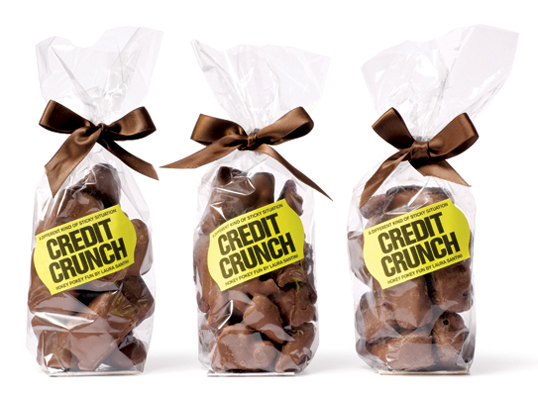 Designed by Purpose | Country: United Kingdom | Fonts used: Helvetica Inserat
"Selfridges wanted a special chocolate, to coincide with National Chocolate Week 2008, and the fact that – due to world events – people are spoiling themselves with little 'treat' purchases.
Purpose worked with restaurateur and Food Writer Laura Santini, and The Chocolate Society to produce some Hokey Pokey with a topical twist."
November 25, 2008 | No Comments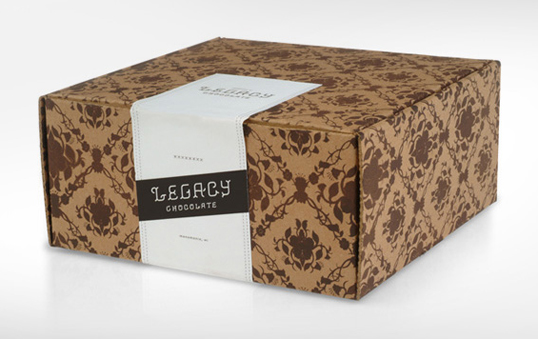 Designed by Ned Wright | Country: United States
November 18, 2008 | 1 Comment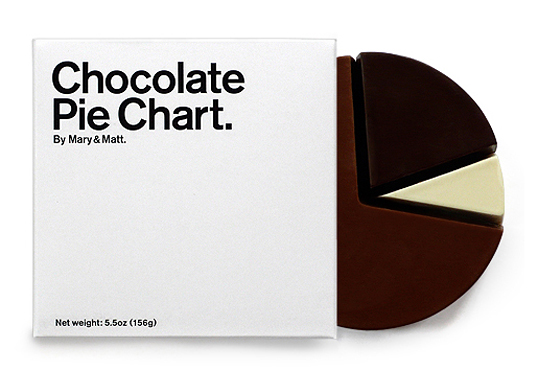 Designed by Mary & Matt | Country: United States | Fonts used: Basic Commercial or Akzidenz Grotesk
This unique chocolate pie chart is produced by New York designers Mary Matson and Matt Even from Mary & Matt.
November 15, 2008 | 4 Comments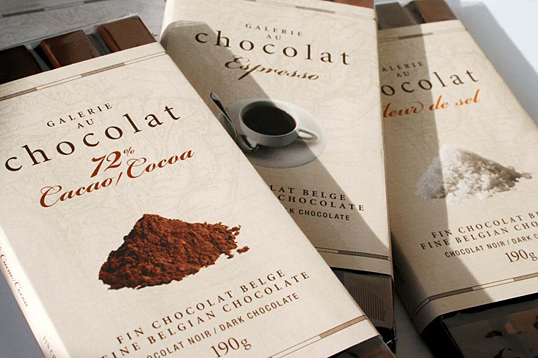 Designed by Paprika | Country: Canada
Here's a great collection of packaging for Galerie au Chocolate produced by Paprika.
November 15, 2008 | No Comments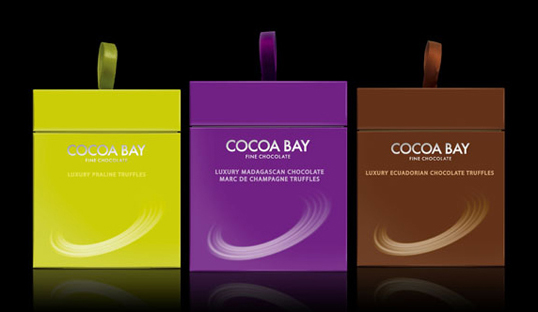 Designed by PureEquator | Country: United Kingdom
"Strong colours turn these classy gift packs into must haves."