February 14, 2011 | 2 Comments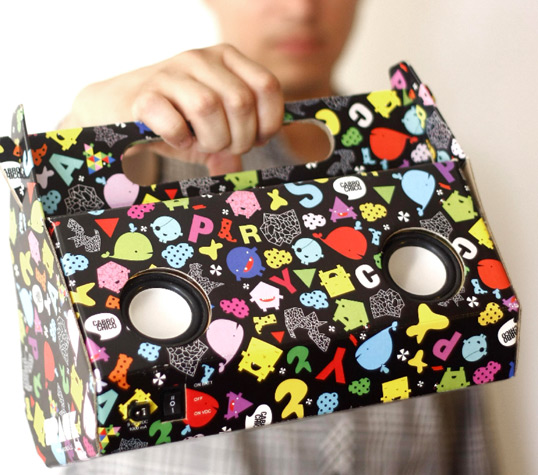 Designed by GrupoVibra | Country: Chile
"SPACK, the first portable active loudspeaker completely developed in Chile, is eco-friendly by proposing to extend the lifespan of cardboard boxes. In its first limited edition, three Chilean artists and one from Colombia were in charge to dress the cardboard with exclusive designs for the first family of the world of SPACK sound packaging."
January 24, 2011 | 6 Comments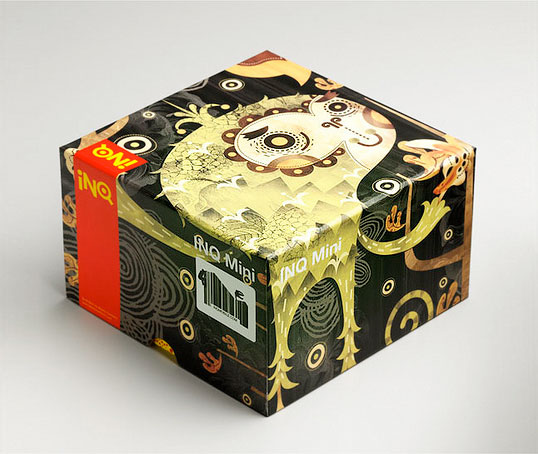 Designed by INQ Mobile | Illustration: Alberto Cerriteño | Country: United Kingdom
This richly illustrated box makes quite a change from the plain mobile phone packaging that many of us are used to seeing.
The purpose of packaging varies by product. As a rule, cellphone packaging works to protect the goods inside rather than actively advertise, as often a cellphone is decided upon and purchased before the packaging is even seen by the consumer. The brands which go the extra step to make their packaging interesting are the ones that understand that brand experience continues past the point of sale.
November 30, 2010 | No Comments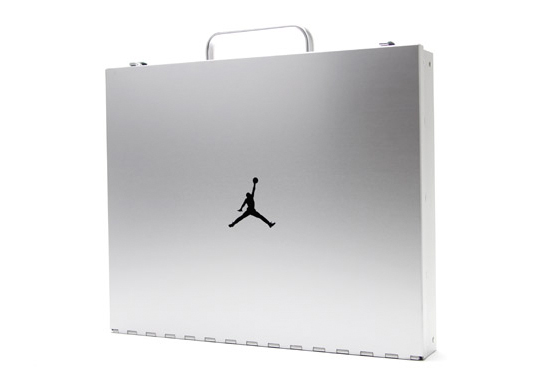 Designed by Wieden+Kennedy & ILoveDust | Country: United States/United Kingdom
"This limited edition Ipad is laser etched with illustrations from ilovedust and feature different parts of the ongoing story that can be found on the iPad. Everything is packaged up rataher nicely in a metal brief case with the Jumpman branding."
November 5, 2010 | 1 Comment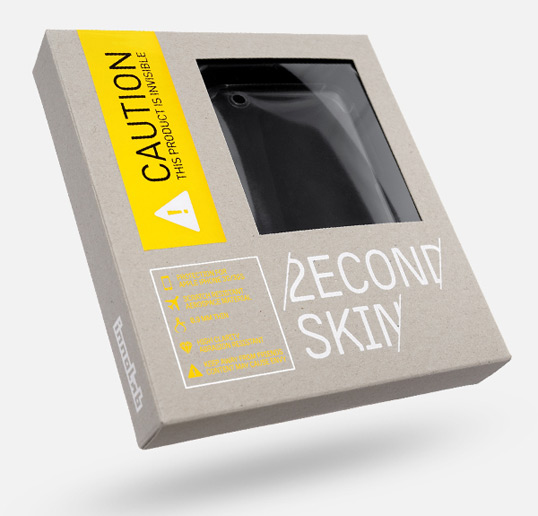 Designed by Foreign Policy Design Group | Country: Singapore
Branding and packaging design for iPhone accessories label.
November 2, 2010 | No Comments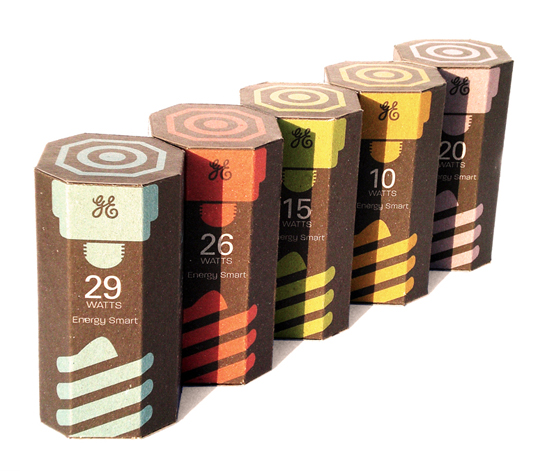 Designed by Kevin Kwok | Country: United States
"The redesign of General Electric CFL light bulbs is aimed to bring a friendlier shelf presence through the use of basic informative graphics. An advantage of the redesign is the ability to stack the packages together to complete the graphical form of a CFL light bulb. The top and bottom of each package might look familiar, they graphically resemble what the top and bottom of a CFL light bulb. Also something to note is each wattage has it's own color identity.
The redesign also considered the environment, the new design is packaged with post consumer cardboard rather than calm shell plastic. This ensures the use of less natural resources and therefore less impact on the environment. GE would also allow consumers to put old CFL light bulbs back in these packages and mail them back to be recycled."
October 29, 2010 | No Comments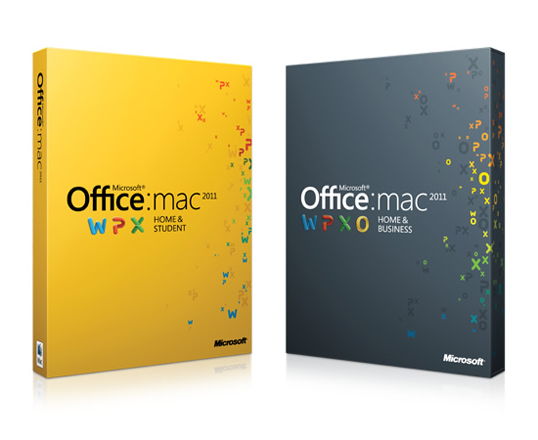 Designed by Frog Design | Country: United States
The new packaging for Microsoft's Office for Mac 2011 is easy on the eyes for a change. We'd love to know who is responsible for this work.
October 29, 2010 | No Comments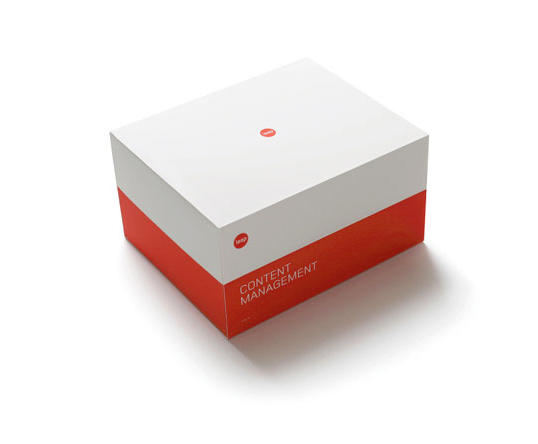 Designed by We Recommend | Country: Sweden
"Kapacitet works with the development of the web content management product 'leap' and associated consultancy services. Through the software and its use as well as in the visual identity, leap emphasizes softer, more human elements instead of the technical aspect of the product. leap is the new generation of web content management systems, entirely developed on the Microsoft .NET platform."
October 21, 2010 | No Comments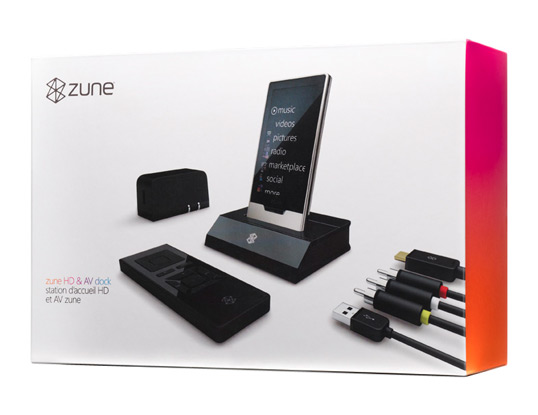 Designed by Atlason | Country: United States
"Compared to previous clamshell packages, the new executions are more space efficient, have less environmental impact, are easier to open and the usage scenario unfolds in a semantic way.
The 'unboxing' is linear, so all cables and components relate to a graphic inside the box lid that serves as a quick setup guide. Plastic tray has been traded out for a 80% recycled paper pulp, begasse. Begasse has a velvety texture and is more refined than what comes to mind when you think of paper pulp."
October 5, 2010 | 1 Comment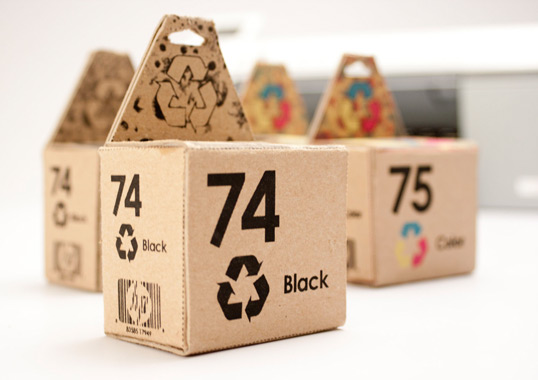 Designed by Carli Shipley | Country: United States
"In efforts to reuse, versus recycle, I designed a package that would enable the HP Ink consumer to send back their empty ink cartridge in the self addressed, same box that the new ink cartridge is bought in. Conceptually, HP would start a "refilling" option, where the user would order their next cartridge online ahead of time and receive a discount by entering a the code found on the box.
I chose to use recycled chipboard as my material and to screen print the graphics (using only process inks cyan, magenta, yellow and black).
The ink cartridges are packaged separately, allowing the consumer to purchase only the ink that is empty – Black or CMY. The package also provides a simple and quick solution for recycling empty ink cartridges."
September 4, 2010 | No Comments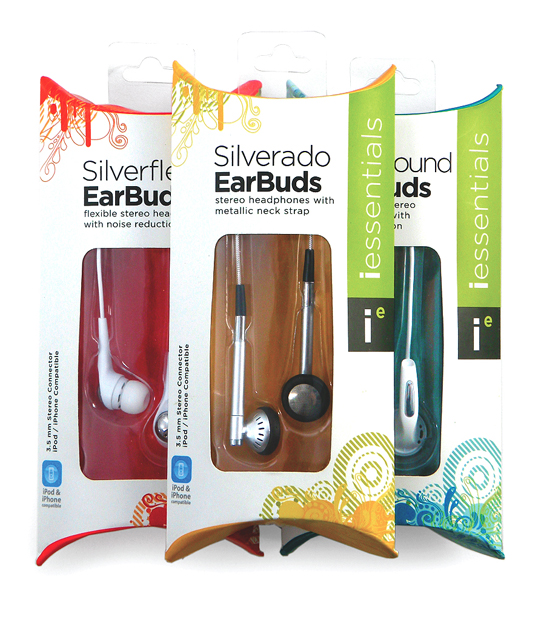 Designed by Designojo | Country: United States
"Mizco imports and distributes an extensive line of cell phone and electronic accessories under 3 brand names-  iEssentials, Cellular Innovations and Digipower.
The brands are sold primarily thru discount retailers in the United States, Canada and Mexico. In the value-priced segment much of the product mix can be commodity and consequently establishing of a strong brand position and a clear visual program is critical. designojo was charged with repositioning iEssentials, one of the 3 Mizco brands.
What We Did: designojo undertook a complete overhaul of the iEssential brand, including all aspects of the brand's visual style, identity development, sub-brand creation, its' retail presence and hundreds of package sku's."