May 20, 2010 | 1 Comment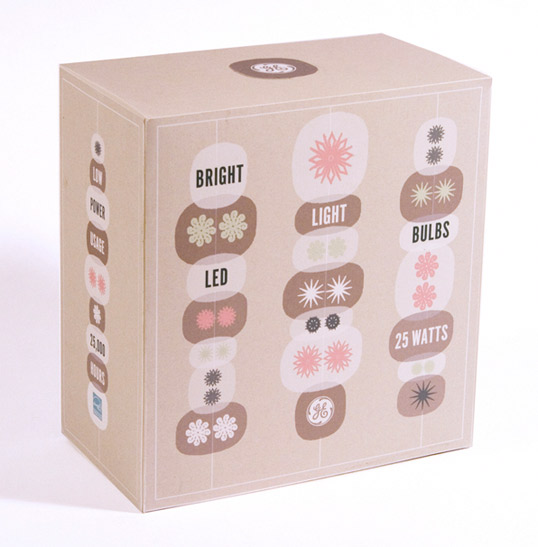 Designed by Kayla Jang | Country: United States
A charming, retro-inspired conceptual design for GE Christmas Lights using a colour palette not normally seen in this product sector.
"The assignment was to redesign the packaging and identity of an ordinary object. I chose the GE Christmas Light Package and I wanted to make it bright and cheerful as christmas light by avoiding clichés. The colorful overlapped shapes are expressed as translucent bulbs and snow flakes as light inside the bulbs."
May 18, 2010 | 12 Comments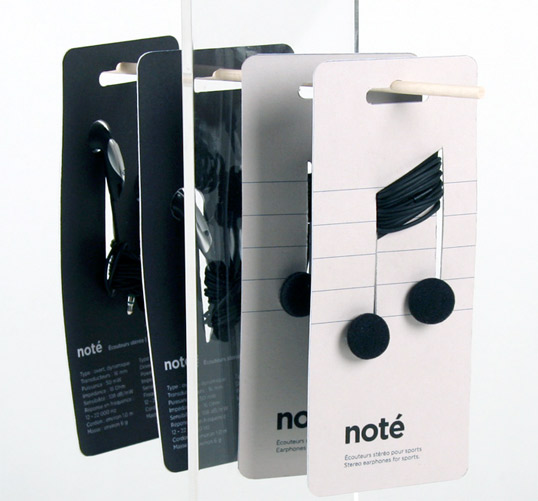 Designed by Corrine Pant | Country: Canada
"Choosing plastic wrap for non-perishable items is often a choice that is unjustifiable for the real needs of the product. To address this problem, Corinne Pant looked at the real needs of electronic parts packaging. In a poetic and very functional gesture, it shows us once again that "less is more"."
via UQAM
March 27, 2010 | 2 Comments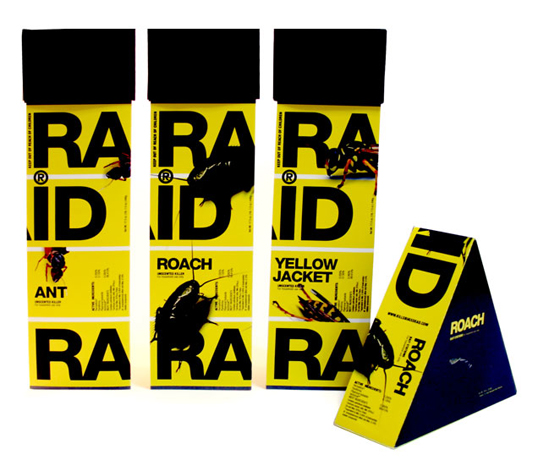 Designed by David San Miguel | Country: United States
A great portfolio of work from Art Center College of Design student David San Miguel.
February 22, 2010 | No Comments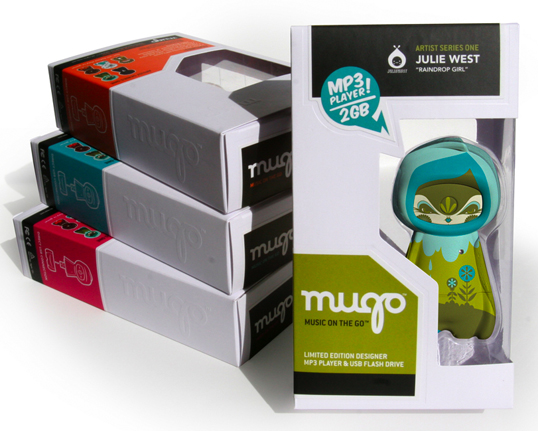 Designed by Mugo | Country: United States | Buy it
"The perfect mash up of the 3 things you love? Well yes, if designer Aaron Atchison of Feed the Beasts' new project Mugo, has anything to say about it. Mugo is a USB flash based MP3 player and storage drive wrapped around an urban vinyl skin by acclaimed artists such as: Julie West, Shin Tanaka, Tougui, Yup and Pulco Mayo.
The packaging emulates the product by using a blind embossed box that acts as a foundation for custom designed labels. The labels can change to mimic the character or the personal style of it's artist."
February 5, 2010 | Comments Off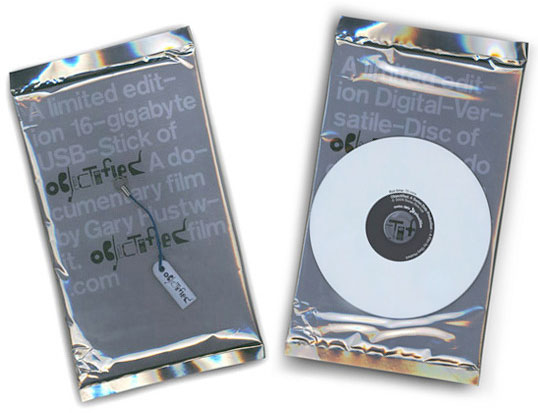 Designed by <a href="http://www.wearebuild.com/" target="
_blank">Build | Country: United Kingdom
A lovely limited edition packaging solution for Gary Hustwit's movie Objectified.
via Objectified
zp8497586rq
December 11, 2009 | 7 Comments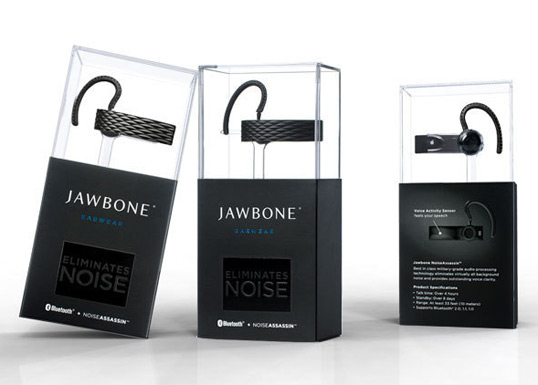 Designed by fuseproject | Country: United States
Thanks to Lovely Package® reader Barton for alerting us to some of his favorite packaging. In this case, fuseproject's work for Jawbone bluetooh headsets. They're not only are they responsible for the package design, but also for designing the product itself.
December 10, 2009 | 4 Comments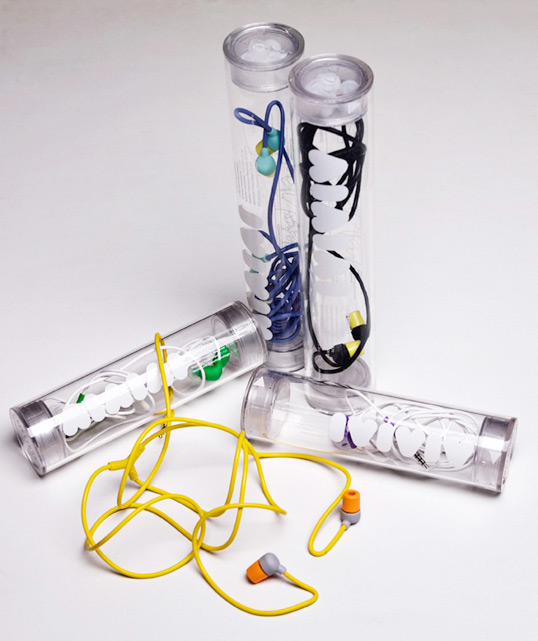 Designed by AIAIAI | Country: Denmark
Unique packaging for Danish headphone brand AIAIAI.
December 9, 2009 | 4 Comments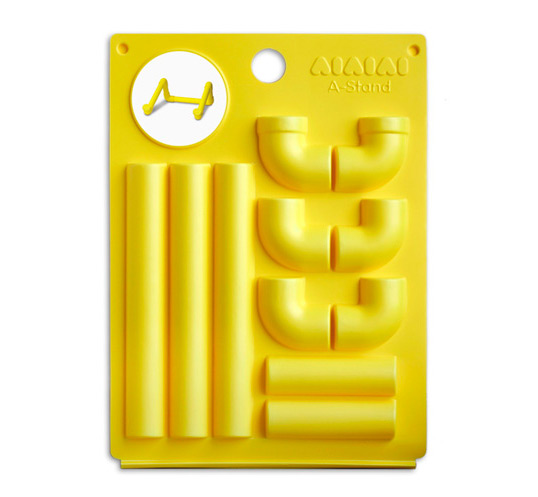 Designed by AIAIAI | Country: Denmark
"The A-stand is designed to serve a functional and practical need in improving the ergonomic work position at your workstation."
November 23, 2009 | 11 Comments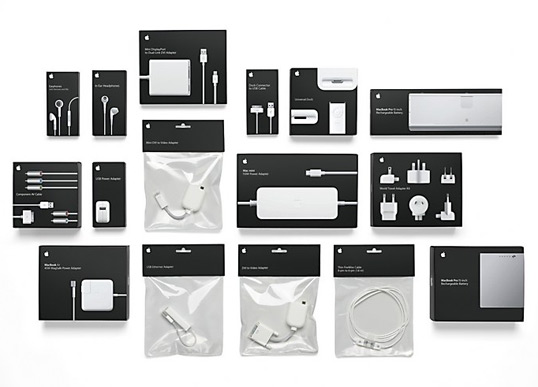 Designed by Apple Graphic Design | Country: United States
"Mac and iPod accessories are packaged using a remarkably simple system. On every box or bag, the labeling is clear, the product is shown actual size and the packaging is recyclable."
November 4, 2009 | 10 Comments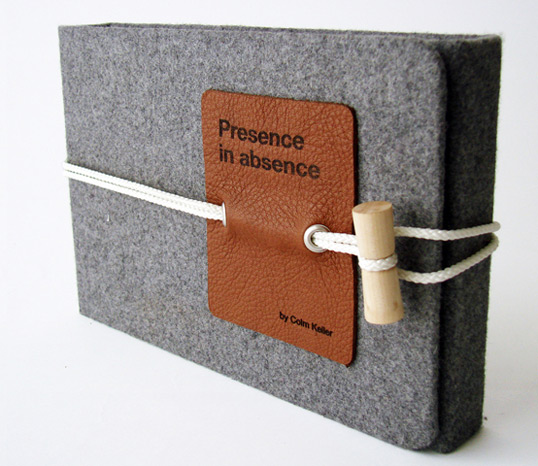 Designed by Colm Keller | Country: Sweden
"This is my Masters thesis project at HDK in Göteborg. It highlights the issue of increasing long-distance relationships and the drawbacks of computer mediated communication.
I wanted to include the reflective, relaxing qualities of crafts as way to build an emotional bond between users and the object.
It also hopes to open a dialogue about how we will value our digital artifacts in the future – our digital heirlooms."