March 4, 2009 | 3 Comments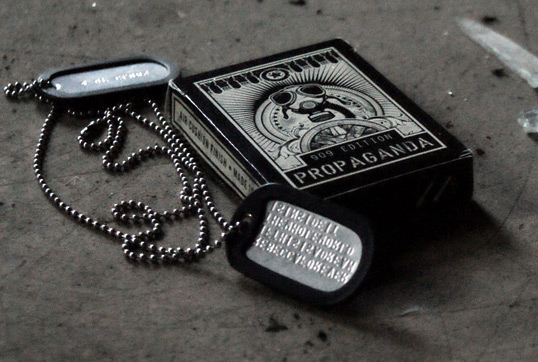 Designed by WA007 | Country: United States
"Playing cards uniquely engineered to military precision, with original, iconic style and unsurpassed quality.
On this day last December, theory11 called an executive meeting with WA007 – one of the premiere graphic design firms in the nation. The result of the meeting was over 12 months of compositions encompassing two distinctive, commanding new designs.
The first was the Bicycle Centurions, released in March of 2008. Today, eight months later, we prepare to unveil the other. theory11 in association with WA007 now proudly presents :: PROPAGANDA."
February 26, 2009 | 1 Comment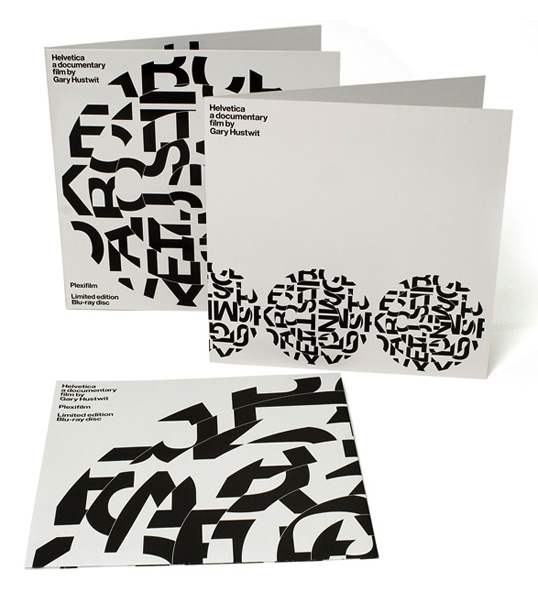 Designed by Experimental Jetset | Country: The Netherlands
"In 2007, we were involved in a documentary about the typeface Helvetica, a movie directed by Gary Hustwit. Our involvement in this project basically consisted of designing two film posters, and making a short appearance in the movie itself. (More about the documentary can be read at Helvetica / Hustwit). In 2008, Gary approached us again, to design the limited edition packaging of the Blu-ray version of the documentary. The DVD version already came out in 2007, so did a special, limited edition of this DVD. The Blu-ray version was released in 2008, and of this version, Gary wanted to bring out a special, limited edition as well. And that's where we came in.
February 20, 2009 | 4 Comments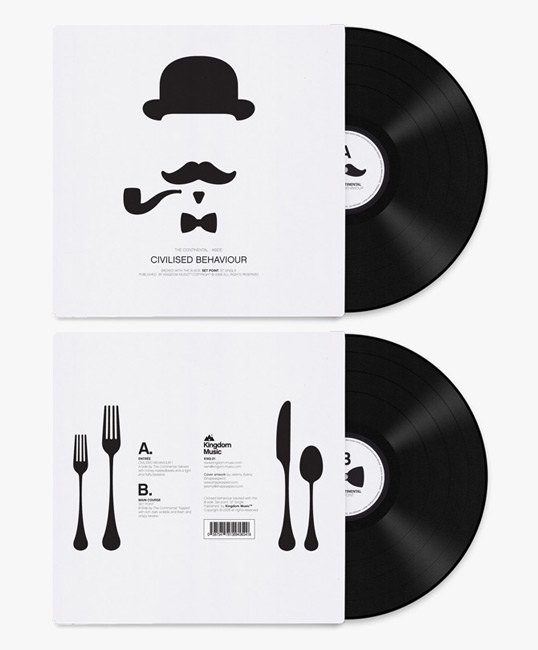 Designed by Jeremy Evans | Country: New Zealand
Some great album packaging from New Zealand based Jeremy Evans.
February 20, 2009 | No Comments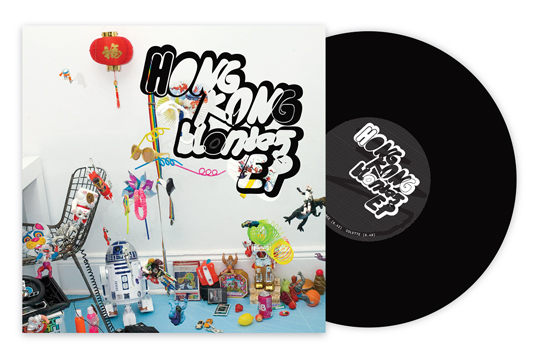 Designed by Mash | Country: Australia

"Electro outfit Hong Kong Blondes approached Mash to design their first album cover and band logo. The concept, new age electro kids, looking for the latest toys. Highly disposable and happy for a short period, looking for the next new toy."
January 28, 2009 | 1 Comment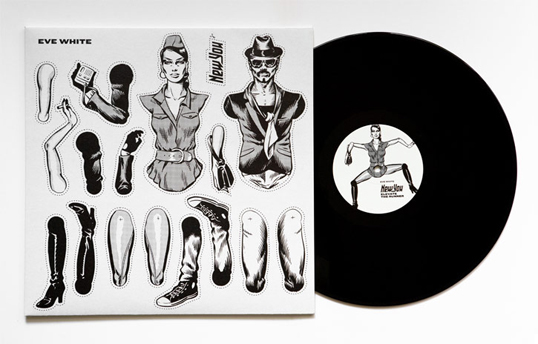 Designed by Contentmissing | Country: Germany
"Following the Swiss import from Crowdpleaser, the 2nd release from Eve White is now available on Contentismissing. On the new EP New You the duo has consequently developed their sound and underlines their musical variety."
December 27, 2008 | No Comments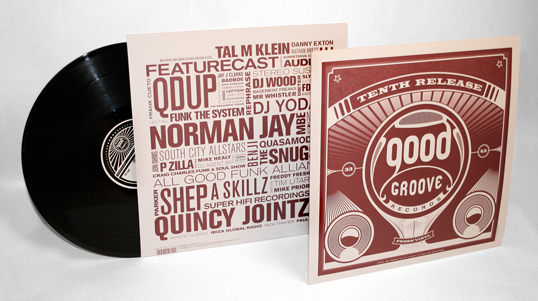 Designed by MINE GRAPHIC DESIGN | Country: United Kingdom | Fonts used: Udo, Akzidenz Grotesk, Latin Wide
"A great new funk breaks label that is well worth checking out, trust me."
December 18, 2008 | 8 Comments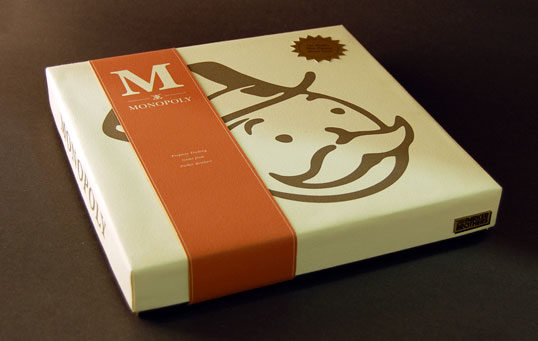 Designed by Andy Mangold | Country: United States | Fonts used: Caslon
"Monopoly, in spite being the classiest of all board games, unfortunately is packaged just as boringly and uncreatively as every other garbage board game on the shelves. So, I decided to repackage it… turning the class up to 11.
All of the boxes are made out of chocolate brown mat board and skinned in cream arches cover. The final package is just over 10″ x 10″ x 1.5″ and includes smaller containers for all of the various pieces and cards and a laser-cut holder for all of the houses and hotels."
December 10, 2008 | 1 Comment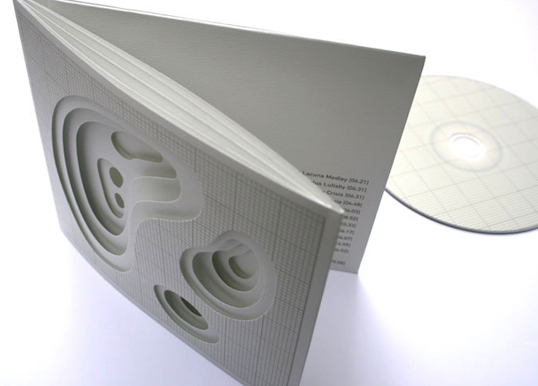 Designed by Asylum | Country: Singapore
"Music generates soundscapes not unlike the topology of a landscape. The CD packaging is a manifestation of Darren's beautiful textured yet organised sound scape."
October 16, 2008 | 2 Comments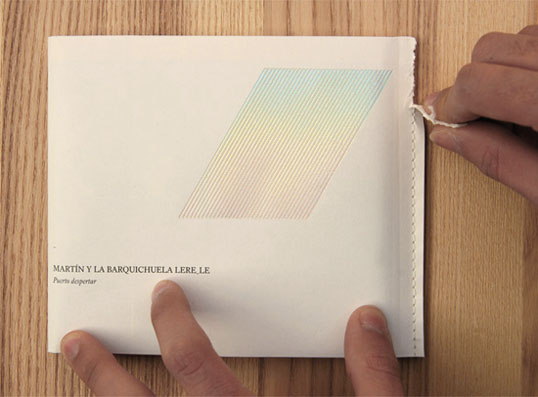 "A folded and stitched poster becomes an envelope that keeps a jewel-box inside. The title of the CD is "Puerto Despertar" (Port Awakening), hence a bundle of light rays on the front cover."
Designed by Bendita Gloria.