September 1, 2013 | No Comments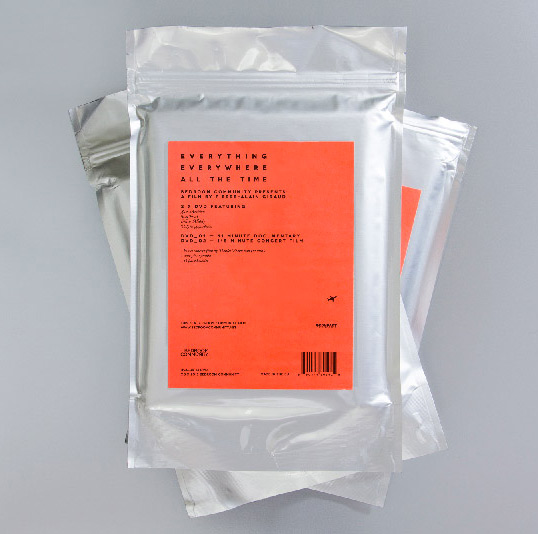 Designed by The Bakery | Country: Russia
"The Bedroom Community commissioned us to design DVD packaging for the film about the label, directed by Pierre-Alain Giraud. The camera catches Sam Amidon, Valgeir Sigurdsson, Nico Muhly, Ben Frost & their collaborators on their Whale Watching Tour, that takes place during the volcano eruption a couple of years back. It also features some insight into artist's work at Greenhouse Studios, their ethos, tour life, etc. The design is based on the idea of perpetual movement & traveling. While the vacuum-sealed package is a nod to snacks you have on the run, the typographic solution inside evolves around the idea of a compass. Set in different directions, text demands reading at various angles as though it's a map one has to navigate through."
August 16, 2013 | No Comments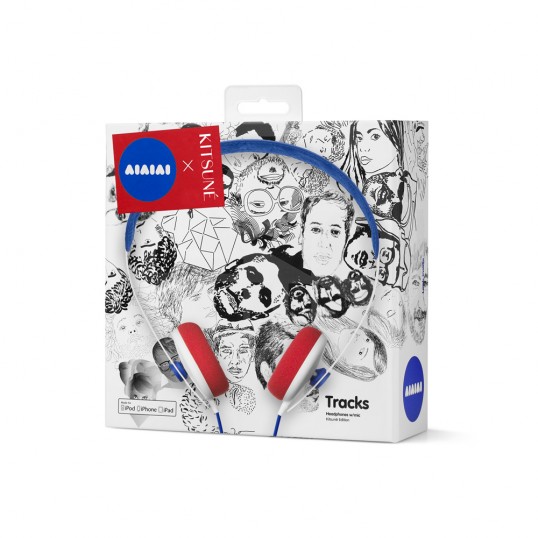 Designed by AIAIAI | Country: Denmark
"AIAIAI has teamed up with the renowned Parisian record label-slash-house of style, Kitsuné, for a collaboration, which sees the award-winning Tracks headphones undergo a colourful makeover. Celebrating the classic beauty of the French flag and the timeless yet contemporary creativity of Kitsuné, this special edition colab was somewhat inevitable."
May 21, 2013 | 4 Comments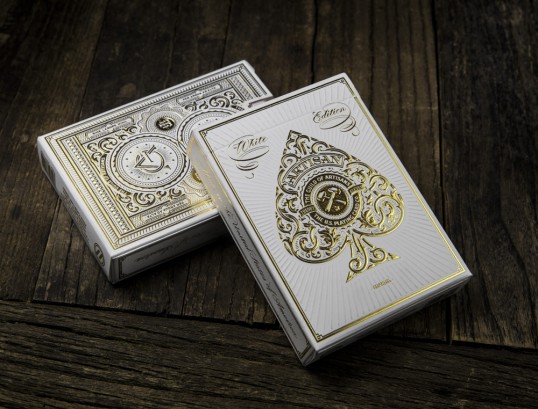 Designed by Simon Frouws | Country: South Africa
From theory11.
"The Artisan White Edition playing cards, like the previous Black Edition, were designed by South African artist Simon Frouws and feature elegant gold foil hot stamped onto ultra-lux white paper. They were produced using FSC-certified papers derived from sustainable forests, vegetable-based inks and starch-based laminates. These are also available in a collector's set with two White Edition Decks and two Black Edition decks in a beautiful laser etched wooden box."
January 25, 2013 | 3 Comments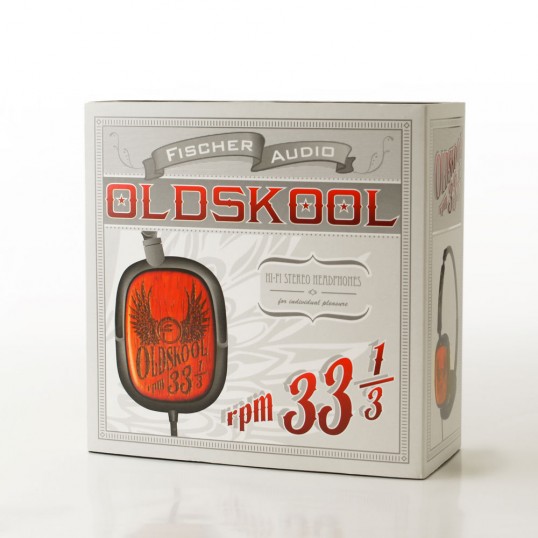 Designed by Fischer Audio | Country: Russia
"Fischer Audio headphones were developed with the help of state of the art technology, framed in retro-styled housing, they feature natural wood with precise engraving. Their sound takes the best from both era in rich fusion of modern detailed and dynamic sound complemented by natural, full and rich vintage feel. All this is packed in light and portable design, so the headphones just disappear on your head."
September 16, 2012 | No Comments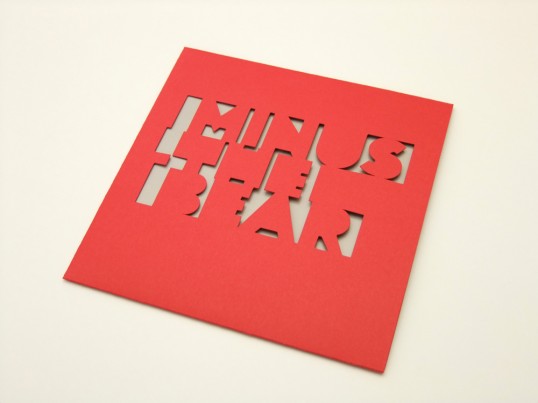 Designed by ACDSleeve | Country: United Kingdom
"This is the first Cut Cover 7" vinyl sleeve from ACDSleeve for Minus The Bear – Steel and Blood on Big Scary Monsters Records. The cut out sleeve was designed around a printed inner sleeve provided by DMS. A total run of 300 cases were made, they were machine cut then hand scored, folded and assembled then individually hand numbered by Big Scary Monsters. Also included is a work in progress photo of a batch of 50 cases after cutting ready to be scored."
April 4, 2012 | 4 Comments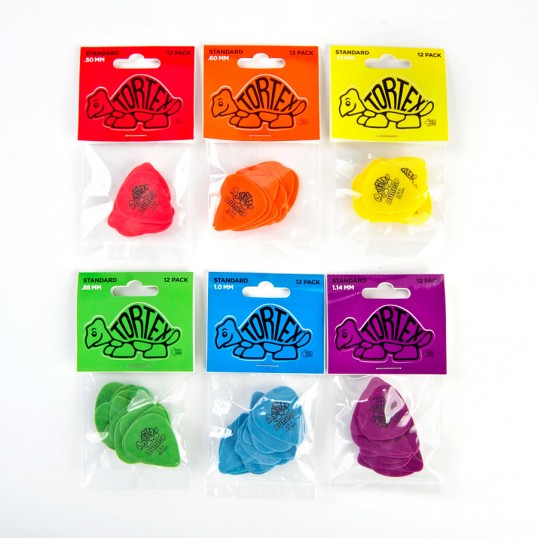 Designed by Dunlop | Country: United States
"Tortex guitar picks are an iconic part of the fabric of rock n' roll, like a pair of filthy leather pants and a snotty disposition. To mark Tortex's 30th anniversary, the in-house creative department at Dunlop spotlighted the ubiquity of the brightly colored picks in the campaign "It's More Than a Pick," bringing together a packaging revamp and print and online pushes.
The packaging was redesigned to focus on the familiar Tortex color coding which revolutionized the industry in 1981, making them the first guitar picks to use color to denote pick gauge (thickness). The desire to "give back" to diehard Tortex users led the creative team to the idea of printing the header card on vinyl rather than paper and adding a kiss-cut to the dieline around the Tortex logo. The result? A vinyl sticker for every Tortex devotee to slap on their guitar case, guitar, amp, or groupie's ass. Also, an infographic was designed to educate players about which Tortex picks their idols use, and which was right for their own playing style. In print, 2 page spreads for a single guitar pick were run internationally- a first in the industry."
February 11, 2012 | 5 Comments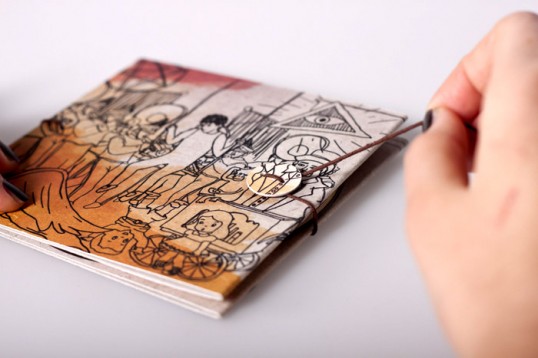 Designed by Mathias Kaiser | Country: Austria
"I designed this piece as a Christmas present for my girlfriend. The packaging was created from one piece of cardboard and stitched together with a thread. No glue used at all.
The artwork was inspired by our favorite song 'The Trapeze Swinger'. In the last couple of lines Sam Beam describes a scene with a monkey, a man, a marching band, an angel kissing on a sinner… and so on."
January 5, 2012 | 4 Comments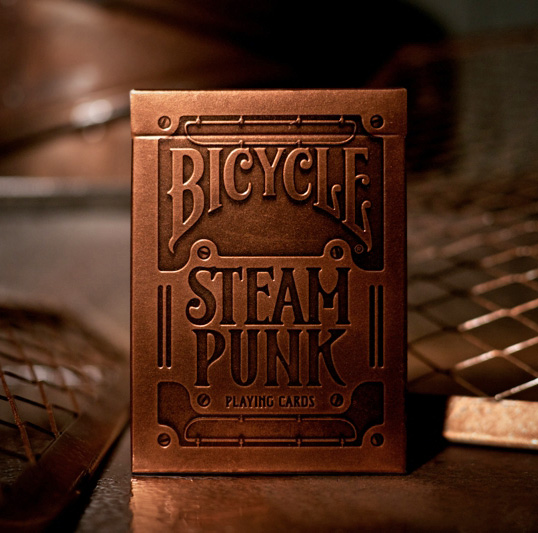 Designed by Alex Beltechi | Country: Romania
"Ripped from the pages of science fiction, the gears are turning, the steam is pumping, and the playing cards were finally born. It wasn't easy. theory11 made the bronze paper from scratch in order to perfectly print the ink that covers its surface in 19th century Victorian machinery. The boldly stamped, debossed elements cast shadows to create a perspective of depth and weight."
November 17, 2011 | 9 Comments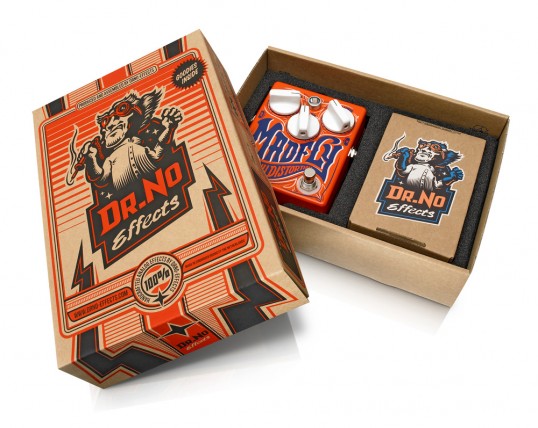 Designed by BoomArtwork | Country: The Netherlands
"I created the logo artwork and packaging design for DrNo Effects, a range of vintage guitar effect pedals. It has been an absolute pleasure to work on this job as I always love to mix graphic design, custom lettering and illustration.
This project had all of these elements. I started by doing rough sketches, and created six different vintage styles, one for each guitar effect. Within each artwork, I tried to reflect the sound and style of the effect. I created custom letters to make,
every effect is unique and special. Finally, I placed the sketches in Illustrator, traced them and added colour."
November 9, 2011 | 10 Comments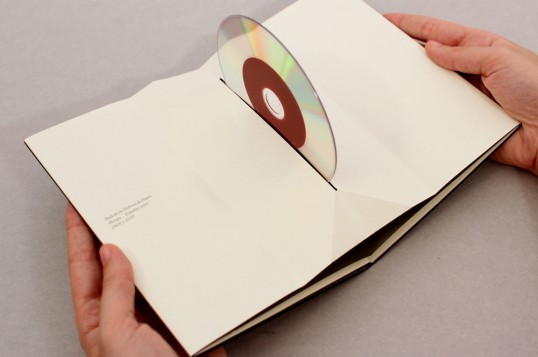 Designed by Mucho | Country: Spain
"DVD packaging for Pago de los Capellanes, a special winery from Spain. It was a quite simple idea, but a dificult work through process. The sun comes out at Pago de los Capellanes vineyards."