October 21, 2010 | No Comments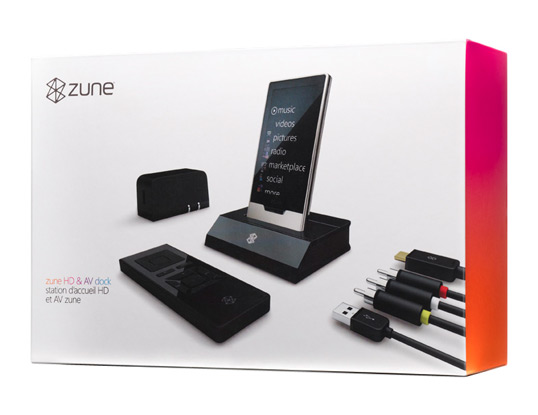 Designed by Atlason | Country: United States
"Compared to previous clamshell packages, the new executions are more space efficient, have less environmental impact, are easier to open and the usage scenario unfolds in a semantic way.
The 'unboxing' is linear, so all cables and components relate to a graphic inside the box lid that serves as a quick setup guide. Plastic tray has been traded out for a 80% recycled paper pulp, begasse. Begasse has a velvety texture and is more refined than what comes to mind when you think of paper pulp."
October 18, 2010 | No Comments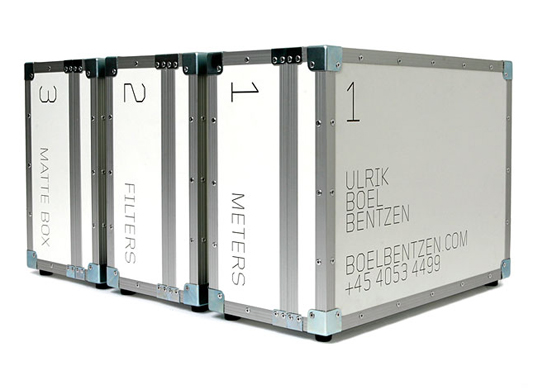 Designed by We Recommend | Country: Sweden
Beautifully designed equipment cases and DVD showreels for Swedish cinematographer Ulrik Boel Bentzen. You may be familiar with this little clip that he shot for Quicksilver.
October 9, 2010 | 1 Comment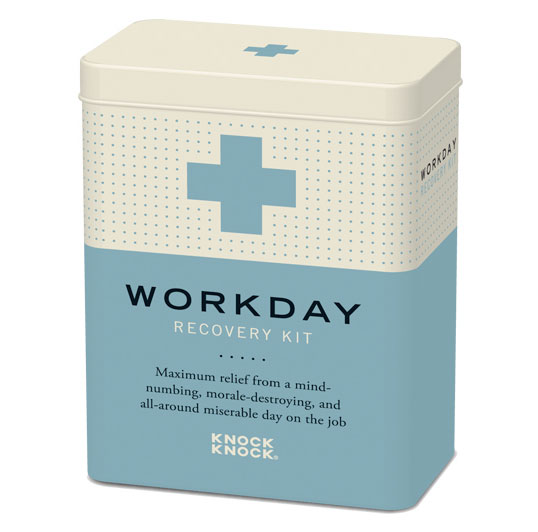 Designed by Knock Knock | Country: United States
Retro-inspired novelty tins containing gifts for a range of maladies. The cream base of the tin works well with the contrasting colour used to differentiate each gift type, and the colourful cross graphic gives the kit a tongue-in-cheek medicinal feel.
September 30, 2010 | No Comments
Designed by José Luis García Eguiguren | Country: Spain
"Armormount  its a client based on New York  – USA.  With such a small budget Gworkshop had to redesign the brand and the packages.  For this project there were a few limitations such as using the images that the client had. The idea was to let the product be the protagonist of the box by its form and boldness. The color is represented by the main lines of armormount – premium TV mount products."
September 9, 2010 | 1 Comment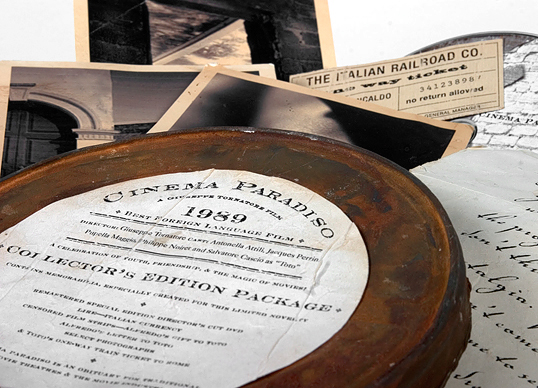 Designed by Nitin Budhiraja | Country: United States
"Special edition DVD set, inspired by the movie Cinema Paradiso—a nostalgic film that evokes a feeling of love and passion through the bonds which the characters share, and the simple lifestyles of rural Sicilians. The music is a masterpeice in its own right, and so this package takes parts of the movie as key points to garner a sense of warm antiquity, that is exotic yet so familiar and human."
September 7, 2010 | 3 Comments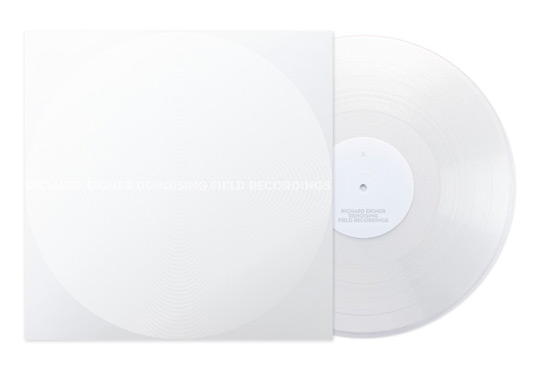 Designed by Hans Renzler | Country: Austria
"The record documents the attempt at using denoising techniques on various field recordings of trains, streets, swimminghalls and public transport.
Denoising Field Recordings is released as a limited edition of see-through 12″ vinyl. The all-white cover of the sleeve is printed exclusively with varnish."
September 3, 2010 | No Comments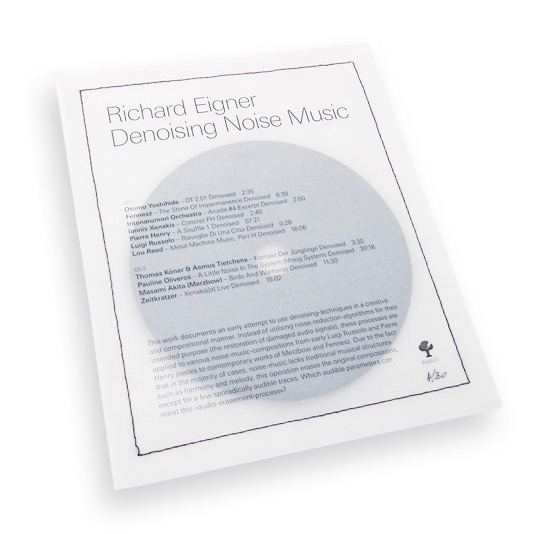 Designed by Richard Eigner & Hans Renzler | Country: Austria
"Denoising Noise Music documents an early attempt at using denoising techniques in a creative and compositional manner.
Double CD – special packaging designed by Richard Eigner & Hans Renzler. Sewn together by Richard's Grandma! Strictly limited to 30 copies."
August 29, 2010 | 2 Comments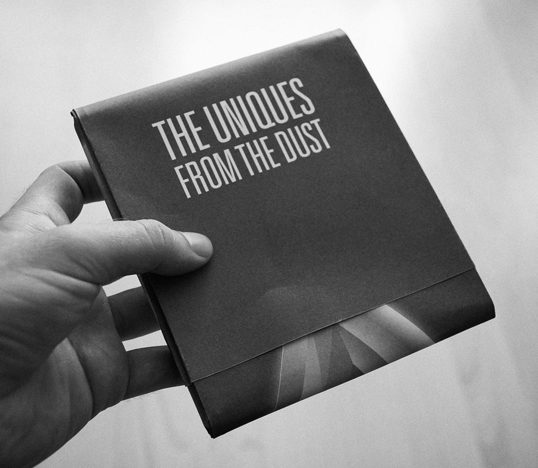 Designed by Pišta Kráľovič | Country: Slovakia
"I made this album cover for my band packed into an A3 poster. After I folded it I realized that the paper has so much friction that it holds the CD without any glue or plastic."
August 28, 2010 | 5 Comments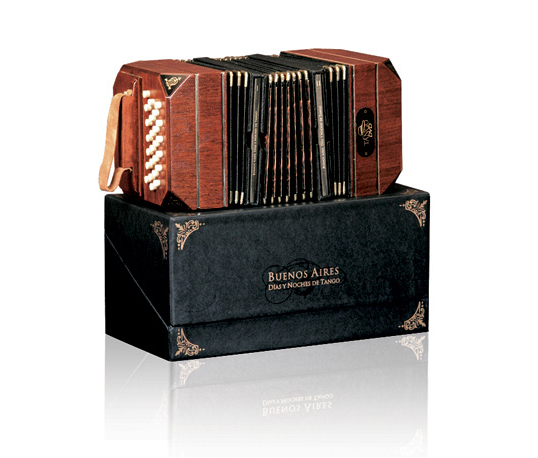 Designed by Estudio Klazein | Country: Argentina
"The Tango Collection contains 7 DVDs with the very best Tango performances, entirely shot in the most typical locations of Buenos Aires, with high quality digital video and 5.1 surround sound.
The presentation is a replica of the real bandoneon, handcrafted and with a unique serial number. This limited deluxe edition also contains two booklets in English and Spanish with captivating photographs and biographies of all the artists included."
July 12, 2010 | 1 Comment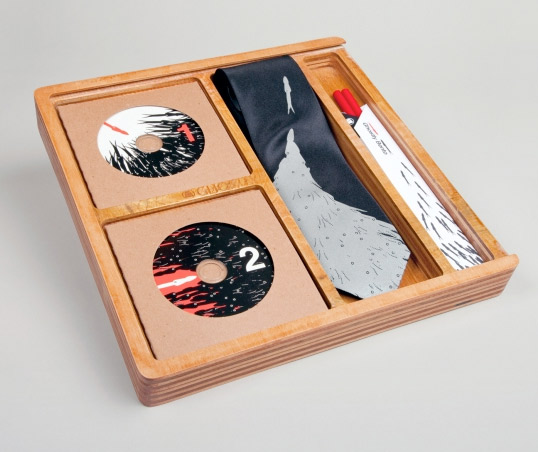 Designed by Ghostly International | Country: United States
"For Ghostly International's hundredth release, we wanted to commemorate the occasion with something more than music, something bigger, more permanent—a humble monument to our first decade's work and a gift to our loyal fans. The Ghostly Bento was inspired by Japan and its tradition of quality, service, and design—values that Ghostly has always cherished. "Manzoku" is a Japanese word that roughly translates to "satisfaction." Thus, the Bento is an intimate celebration of satisfaction in multiple forms—tactile, visual, aural—packaged in a handcrafted wooden box, stained and etched with a stunning image by LA artist Dosa Kim.
The Ghostly Bento is extremely limited in quantity (only 50 boxes were made) and handmade by a team of artists, designers, and craftspeople working closely with Ghostly International."