February 23, 2011 | 2 Comments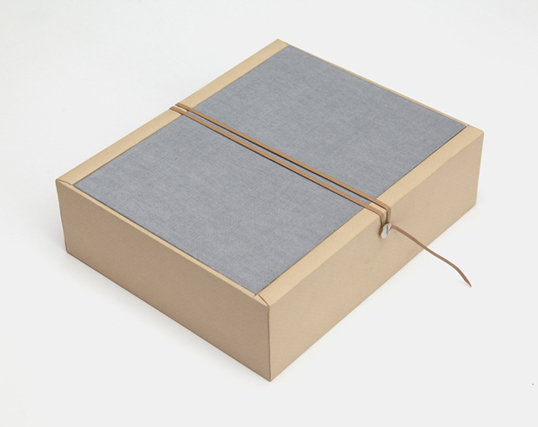 Designed by Jackson Dickie | Country: Australia
"Australian Forensic Investigations is a documentary style series which reveals how forensic and science techniques are used in the solving of major crime and accident cases. To communicate the intricate aspects involved in the series, a chest was designed with features such as a concertina with concealed magnetics, invisibly attaching each DVD case. The chests anonymous facade masks its immediate identification."
February 20, 2011 | 20 Comments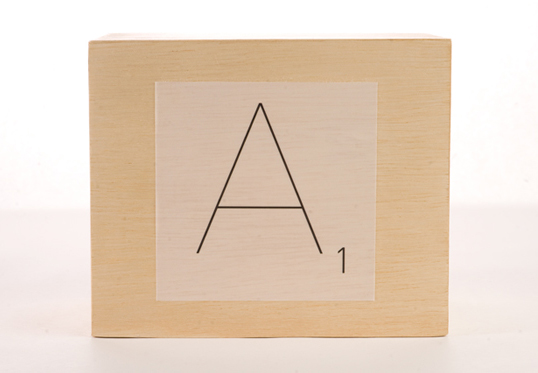 Designed by Andrew Capener | Country: United States
"The A-1 Scrabble designer edition. The purpose of this project was to revive an old, but loved game: Scrabble. The idea was to excite people about typography by giving them the ability to choose what font their scrabble set would come in. The set would come in the font of your choice or with an assorted font pack. The scrabble board and interior box are made out of solid walnut, and the exterior box is made from birch. Each of the 6 board pieces is magnetized to fit together perfectly and each piece slides nicely into its respective slot in the box and is secured by interior magnets as well. The interior of the exterior box as well as the bottoms of the 6 board pieces are lined with cork, to protect them while in use."
February 5, 2011 | 2 Comments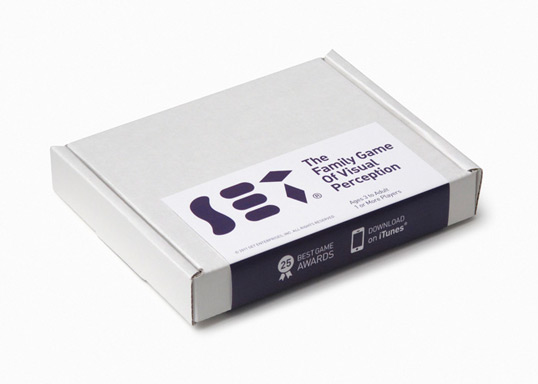 Designed by Allen Choi | Country: United States
"SET is an award-winning, visual perception card game that is played around the world. For a design exercise, I wanted to explore a contemporary direction for its identity and package. The beauty of this game is in the cards, which feature iconic shapes and colors that, in a way, become a powerful identity in itself. For the logo, I was able to arrange these shapes into the word "SET" while keeping to the game's definition of a set. For the packaging, I was inspired by the game's origin: it was created by a population geneticist as a tool to understand different gene combinations. The design's sterile and clean aesthetic is similar to the look of packages you may find in a laboratory."
December 30, 2010 | 1 Comment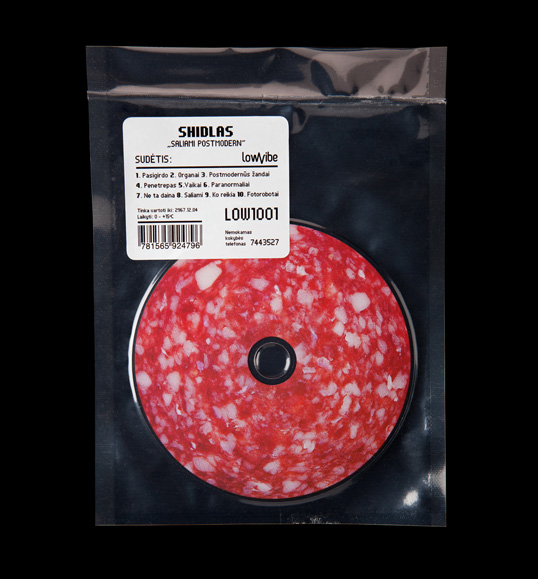 Designed by Mother Eleganza | Country: Lithuania
"An interesting CD package design by Mother Eleganza for
LOWVIBE. "This is the CD package design of Lithuanian musician Shidlas, album named Saliami Postmodern. The CD is vacuumed like real salami and the sticker with contents is like it would be from meat shop."
December 3, 2010 | 1 Comment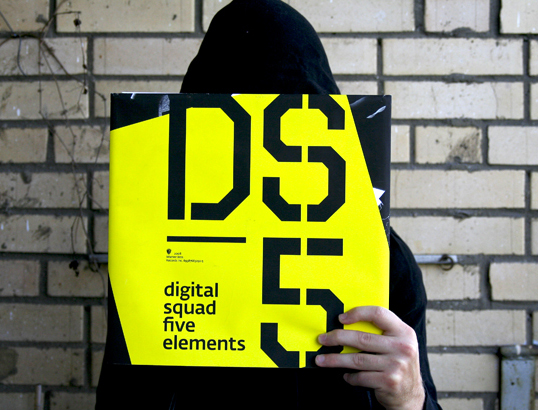 Designed by TAU | Country: Russia
Moscow based TAU designed this unique CD pocket pack & special edition poster Digital Squad's Five Elements album. Aside from the post the packaging also contains a plastic DS5 stencil.
December 1, 2010 | 1 Comment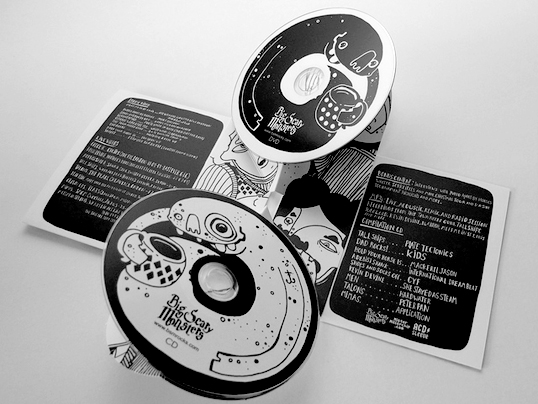 Designed by ACDSleeve | Country: United Kingdom
Tom Leggett started ACDSleeve out of necessity. After setting up a blog as a place to put all of his work, a pop up cd case concept was seen by the manager of one of his favourite record labels Big Scary Monsters who agreed to help set up ACDSleeve.
The case is litho printed, matte laminated and then die cut/creased and hand assembled. All cases are made to order for a limited time.
November 20, 2010 | No Comments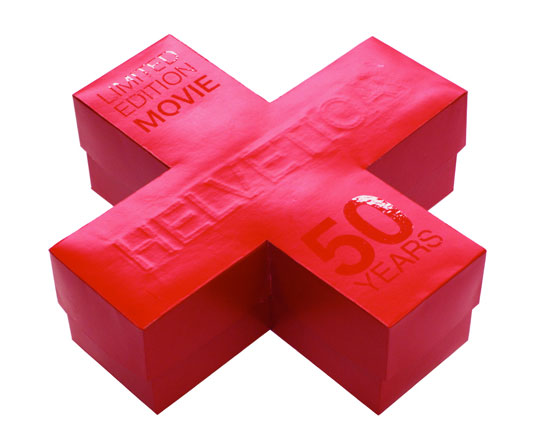 Designed by Nuno D'Almeida | Country: Portugal
A student design solution to package the Helvetica movie of 2007 in a limited edition box to commemorate its 50th anniversary.
October 25, 2010 | 1 Comment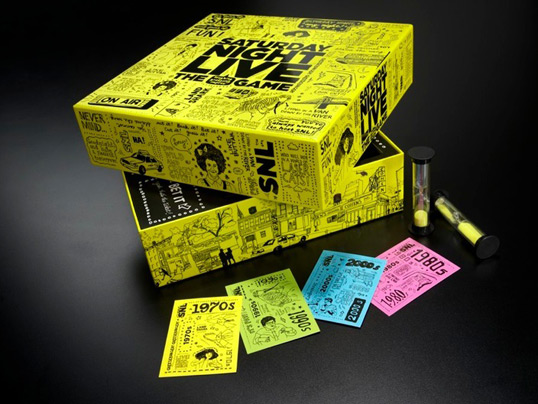 Designed by Commonwealth & CO | Country: United States
"Our goal was to capture the raw immediacy of SNL's writing process and live performances, which we achieved through hand-drawn illustrations of legendary characters and catchphrases. The package also communicates the fun of playing the game itself, which combines trivia, improv, and quick-fire team play."
October 21, 2010 | No Comments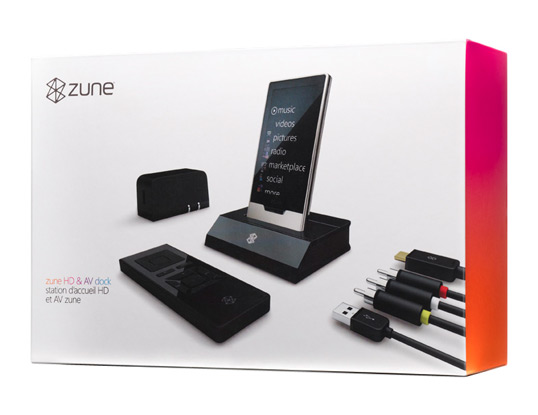 Designed by Atlason | Country: United States
"Compared to previous clamshell packages, the new executions are more space efficient, have less environmental impact, are easier to open and the usage scenario unfolds in a semantic way.
The 'unboxing' is linear, so all cables and components relate to a graphic inside the box lid that serves as a quick setup guide. Plastic tray has been traded out for a 80% recycled paper pulp, begasse. Begasse has a velvety texture and is more refined than what comes to mind when you think of paper pulp."
October 18, 2010 | No Comments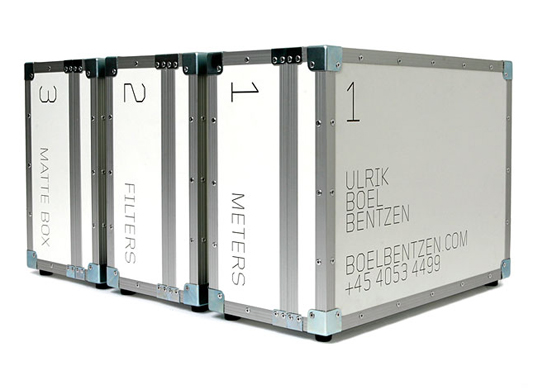 Designed by We Recommend | Country: Sweden
Beautifully designed equipment cases and DVD showreels for Swedish cinematographer Ulrik Boel Bentzen. You may be familiar with this little clip that he shot for Quicksilver.