September 7, 2010 | 3 Comments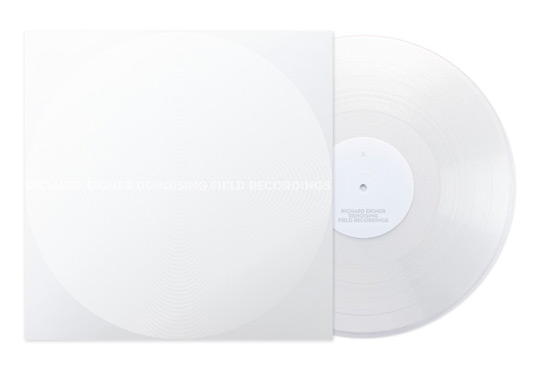 Designed by Hans Renzler | Country: Austria
"The record documents the attempt at using denoising techniques on various field recordings of trains, streets, swimminghalls and public transport.
Denoising Field Recordings is released as a limited edition of see-through 12″ vinyl. The all-white cover of the sleeve is printed exclusively with varnish."
September 3, 2010 | No Comments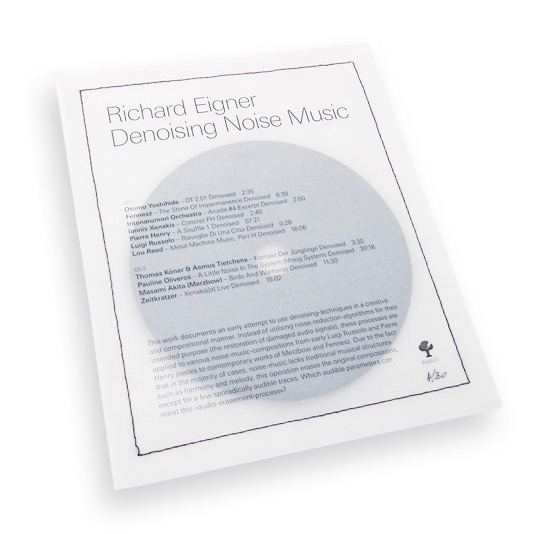 Designed by Richard Eigner & Hans Renzler | Country: Austria
"Denoising Noise Music documents an early attempt at using denoising techniques in a creative and compositional manner.
Double CD – special packaging designed by Richard Eigner & Hans Renzler. Sewn together by Richard's Grandma! Strictly limited to 30 copies."
August 29, 2010 | 2 Comments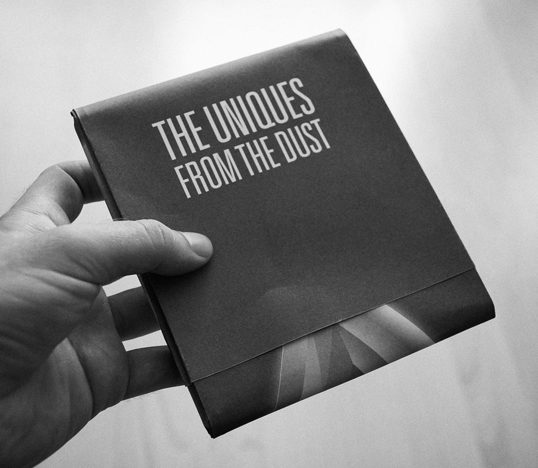 Designed by Pišta Kráľovič | Country: Slovakia
"I made this album cover for my band packed into an A3 poster. After I folded it I realized that the paper has so much friction that it holds the CD without any glue or plastic."
August 28, 2010 | 5 Comments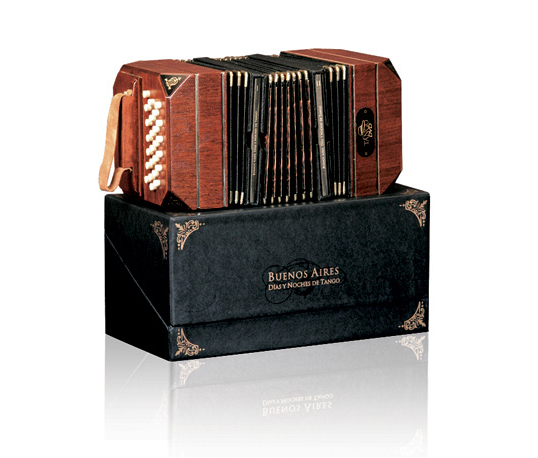 Designed by Estudio Klazein | Country: Argentina
"The Tango Collection contains 7 DVDs with the very best Tango performances, entirely shot in the most typical locations of Buenos Aires, with high quality digital video and 5.1 surround sound.
The presentation is a replica of the real bandoneon, handcrafted and with a unique serial number. This limited deluxe edition also contains two booklets in English and Spanish with captivating photographs and biographies of all the artists included."
July 12, 2010 | 1 Comment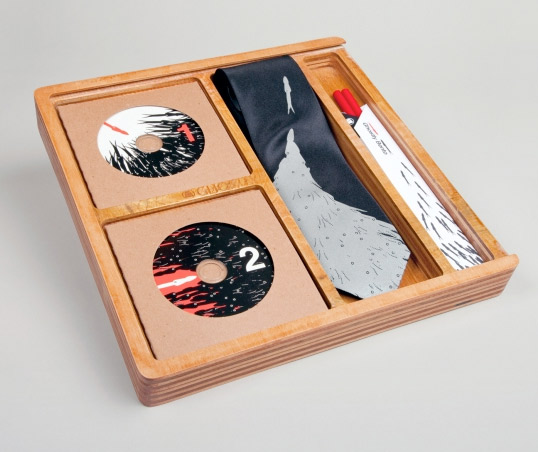 Designed by Ghostly International | Country: United States
"For Ghostly International's hundredth release, we wanted to commemorate the occasion with something more than music, something bigger, more permanent—a humble monument to our first decade's work and a gift to our loyal fans. The Ghostly Bento was inspired by Japan and its tradition of quality, service, and design—values that Ghostly has always cherished. "Manzoku" is a Japanese word that roughly translates to "satisfaction." Thus, the Bento is an intimate celebration of satisfaction in multiple forms—tactile, visual, aural—packaged in a handcrafted wooden box, stained and etched with a stunning image by LA artist Dosa Kim.
The Ghostly Bento is extremely limited in quantity (only 50 boxes were made) and handmade by a team of artists, designers, and craftspeople working closely with Ghostly International."
June 8, 2010 | 10 Comments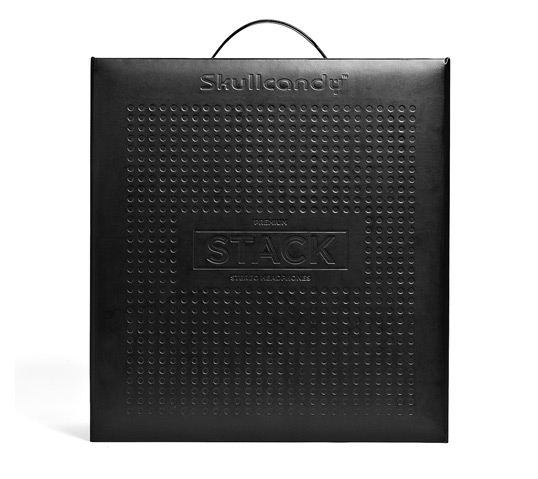 Designed by Skullcandy | Country: United States
Zach Ludlow, Art Director for packaging at Skullcandy sent us his latest creation. With treatments such as blind debossing, spot gloss varnish and a drawer to house the headphones, this packaging pulls out all the stops.
May 17, 2010 | 2 Comments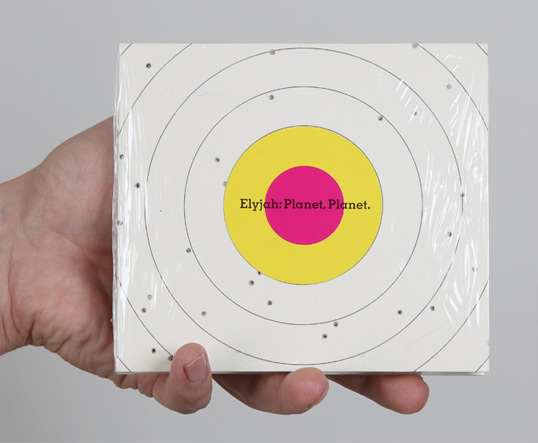 Designed by Zwölf | Country: Germnay
"After a split-7″ release on Siluh, the debut album "Planet, Planet" (Klimbim Records/Cargo) put the spotlight firmly on the Berliner lads from Elyjah. For us it was clear: this CD is fantastic. Both playful and atmospheric, it leaves a lasting impression. To ensure that that message was conveyed to the customer, we fired pellets at all two thousand covers. They circle like planets around a fixed point. Returning to a time in which men had morals in their hearts and cloth handkerchiefs in their trouser pockets, we put the band in Herr von Eden suits and then printed the large-format photos shot by Norman Konrad by hand.
Typographically, we continued this theme with two typefaces from that time period: Memphis, from Emil Rudolph Weiß (1929) and the wonderful Wieynck Gotisch from Heinrich Wieynck (1926) were put into use on an old Heidelberg printing machine."
May 4, 2010 | 3 Comments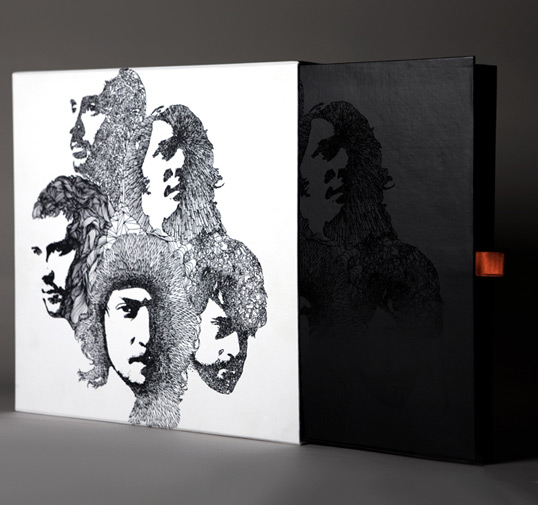 Designed by Sociedad Anonima | Country: Mexico
"We were asked to design this limited box set edition for mexican rock band ZOÉ. The hand-drawn artwork was inspired by The Beatles' Revolver and was based on  an actual photo shoot of the band. The set contains the band's 3 previous album releases on 12″ vinyl plus a revisited album of their latest studio recording Reptilectric, with remixes by artists such as Mad Professor, Schneider TM, Colder and Sebastien Tellier, also illustrated by hand."
April 3, 2010 | 1 Comment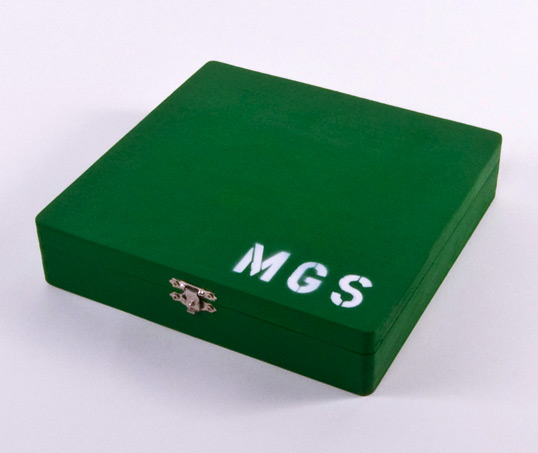 Designed by Cody Boehmig | Country: United States
A collection of work from Cody Boehmig who will be graduating from the Maryland Institute College of Art in Blatimore in May.
February 18, 2010 | 2 Comments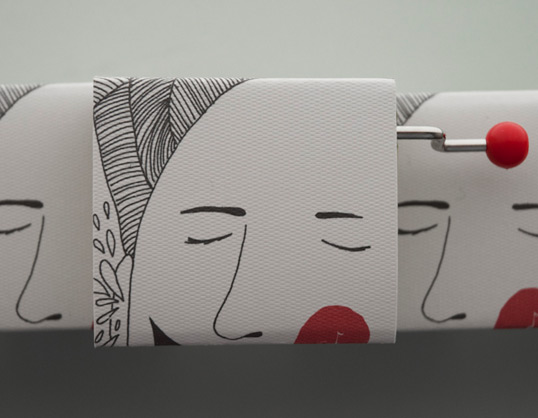 Designed by 2.2 Studio | Country: Portugal | Buy it
"This is a foradacaixa® hand crank music box. As you can see in the pictures, the mechanism has an original package made exclusively for it. Every tune is available at the product page but at least two of them can also be heard here and here.
The illustration and graphic design of the package was made by Maria Helena of the 2.2 design studio."