June 8, 2010 | 10 Comments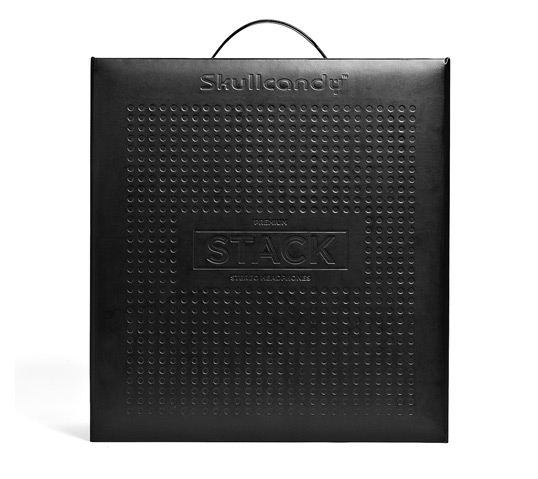 Designed by Skullcandy | Country: United States
Zach Ludlow, Art Director for packaging at Skullcandy sent us his latest creation. With treatments such as blind debossing, spot gloss varnish and a drawer to house the headphones, this packaging pulls out all the stops.
May 17, 2010 | 2 Comments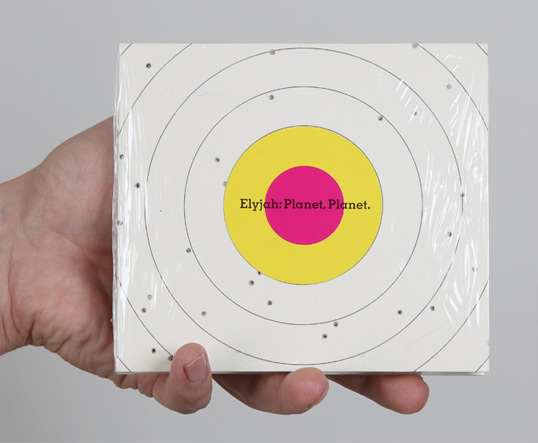 Designed by Zwölf | Country: Germnay
"After a split-7″ release on Siluh, the debut album "Planet, Planet" (Klimbim Records/Cargo) put the spotlight firmly on the Berliner lads from Elyjah. For us it was clear: this CD is fantastic. Both playful and atmospheric, it leaves a lasting impression. To ensure that that message was conveyed to the customer, we fired pellets at all two thousand covers. They circle like planets around a fixed point. Returning to a time in which men had morals in their hearts and cloth handkerchiefs in their trouser pockets, we put the band in Herr von Eden suits and then printed the large-format photos shot by Norman Konrad by hand.
Typographically, we continued this theme with two typefaces from that time period: Memphis, from Emil Rudolph Weiß (1929) and the wonderful Wieynck Gotisch from Heinrich Wieynck (1926) were put into use on an old Heidelberg printing machine."
May 4, 2010 | 3 Comments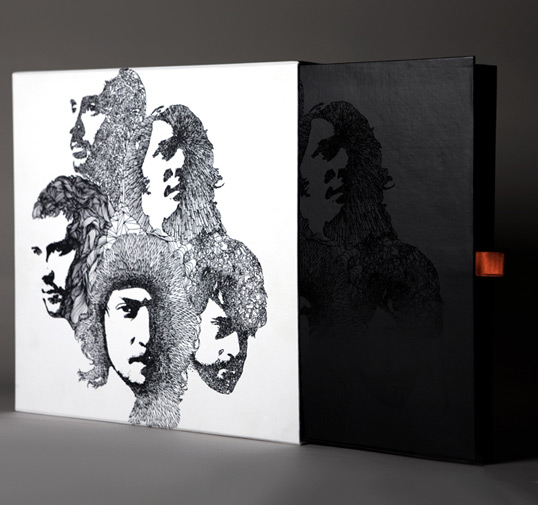 Designed by Sociedad Anonima | Country: Mexico
"We were asked to design this limited box set edition for mexican rock band ZOÉ. The hand-drawn artwork was inspired by The Beatles' Revolver and was based on  an actual photo shoot of the band. The set contains the band's 3 previous album releases on 12″ vinyl plus a revisited album of their latest studio recording Reptilectric, with remixes by artists such as Mad Professor, Schneider TM, Colder and Sebastien Tellier, also illustrated by hand."
April 3, 2010 | 1 Comment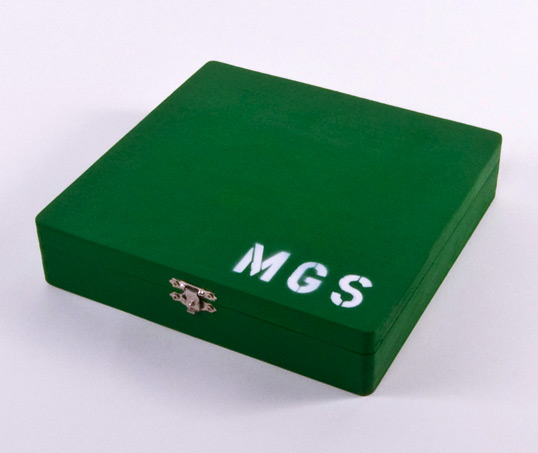 Designed by Cody Boehmig | Country: United States
A collection of work from Cody Boehmig who will be graduating from the Maryland Institute College of Art in Blatimore in May.
February 18, 2010 | 2 Comments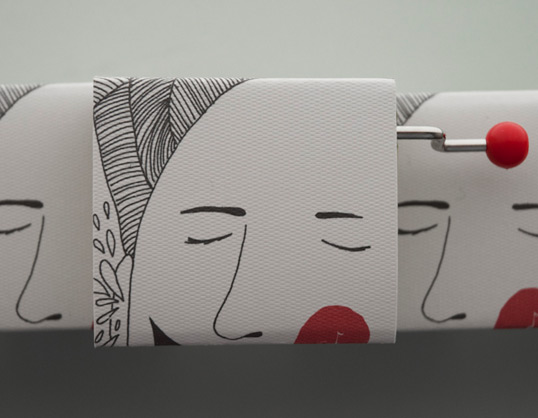 Designed by 2.2 Studio | Country: Portugal | Buy it
"This is a foradacaixa® hand crank music box. As you can see in the pictures, the mechanism has an original package made exclusively for it. Every tune is available at the product page but at least two of them can also be heard here and here.
The illustration and graphic design of the package was made by Maria Helena of the 2.2 design studio."
February 12, 2010 | 6 Comments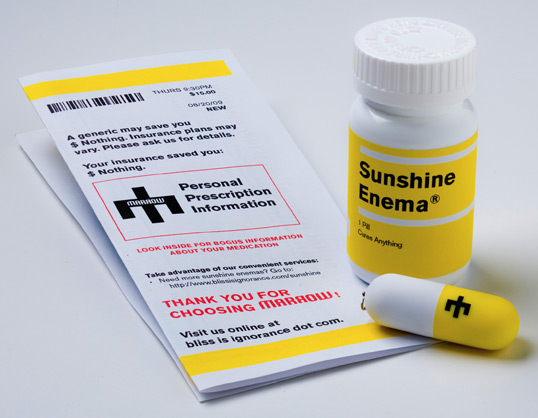 Designed by Jeremy & Erin Fortes | Country: United States
"The face of Marrow is three people. But behind the scenes there are about twenty of us with a strong background in branding and design from all disciplines – from naming and writing, to print and packaging, to interactive and animation (not to mention music production, which is really what this is all about!)
We realized that it was essential for us to bring the same kind of inspiration to the branding of our own work as we would expect ourselves to deliver to any of our clients. Our first CD, 'Quiet Desperation', was beautifully designed, but it was still just a CD – and CD's aren't enough anymore. Thinking outside of the CD case was liberating.
February 4, 2010 | 1 Comment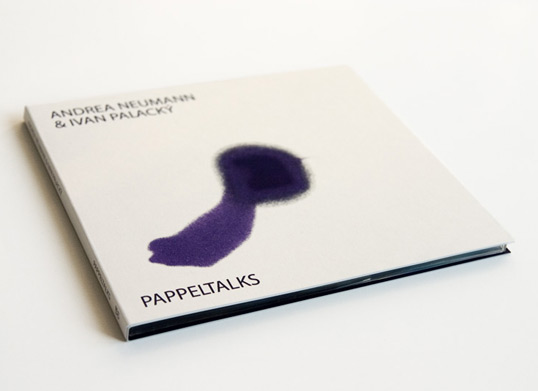 Designed by Hubero Kororo | Country: Czech Republic
This is absolutely amazing. Be sure to read the full description and watch the video below.
"Uceroz is a new music brand by Ivan Palacký, a musician playing an amplified knitting machine called Dopleta 160 (180). The title "Uceroz" is an abbreviation created from two Czech words : "učesán a rozcuchán". It consists of two editions, where "učesán" represents a smoother kind of musical expressiveness however "rozcuchán" tends to be more experimental.
January 25, 2010 | 4 Comments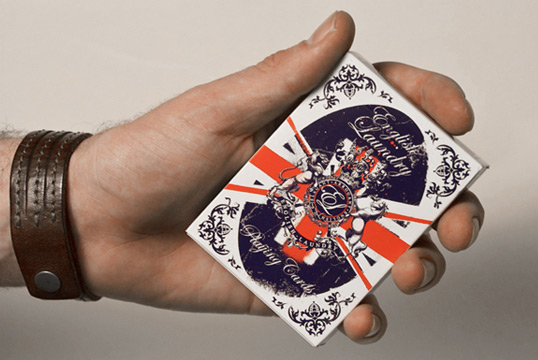 Designed by English Laundry | Country: United Kingdom | Buy it
"Fashion designer Christopher Wicks (of English Laundry) teamed up with magicians Dan and Dave for an online advertising campaign to promote a new line of mens shirts along with a custom deck of playing cards. The Playing Cards are printed in limited quantities with metallic ink. Each deck comes complete with a custom box, ace of spades, and court cards all hand-drawn by famed English Laundry artist. Playing Poker has never looked so good!"
December 31, 2009 | 4 Comments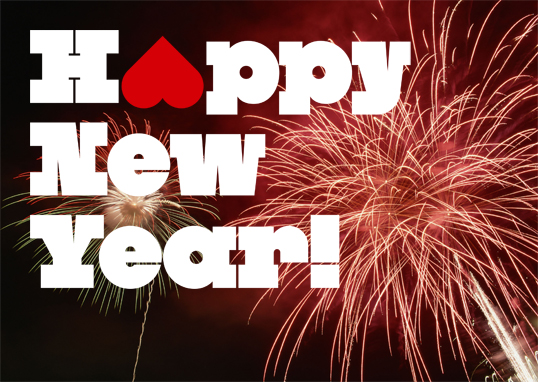 Thanks to all of our faithful readers who over the past year have continued to help Lovely Package® grow by leaps and bounds.
Have a safe and happy new year!
November 21, 2009 | 2 Comments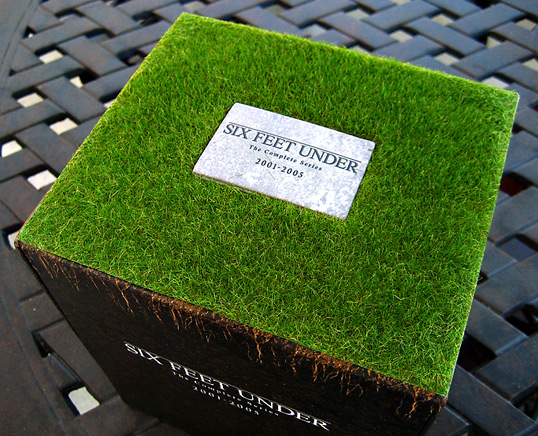 Country: United States
The packaging for the complete season of Six Feet Under is absolutely amazing. Designed to look like the cross section of a graveyard, this package comes complete with fake grass on top as well as it's own gravestone. We'd love to know who designed this if anyone can shed some light.
Via Becker's Blog