February 4, 2010 | 1 Comment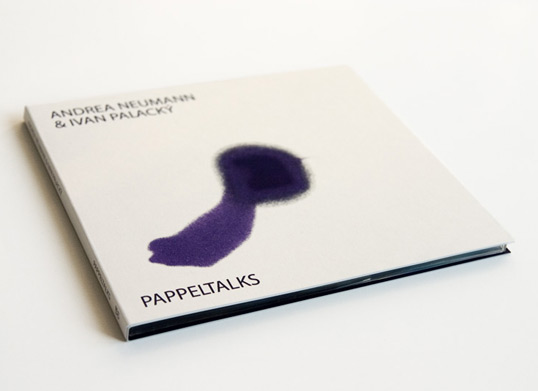 Designed by Hubero Kororo | Country: Czech Republic
This is absolutely amazing. Be sure to read the full description and watch the video below.
"Uceroz is a new music brand by Ivan Palacký, a musician playing an amplified knitting machine called Dopleta 160 (180). The title "Uceroz" is an abbreviation created from two Czech words : "učesán a rozcuchán". It consists of two editions, where "učesán" represents a smoother kind of musical expressiveness however "rozcuchán" tends to be more experimental.
January 25, 2010 | 4 Comments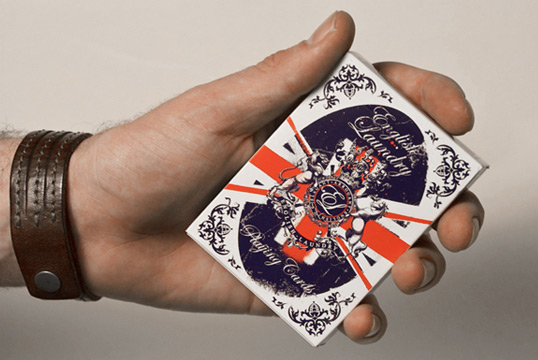 Designed by English Laundry | Country: United Kingdom | Buy it
"Fashion designer Christopher Wicks (of English Laundry) teamed up with magicians Dan and Dave for an online advertising campaign to promote a new line of mens shirts along with a custom deck of playing cards. The Playing Cards are printed in limited quantities with metallic ink. Each deck comes complete with a custom box, ace of spades, and court cards all hand-drawn by famed English Laundry artist. Playing Poker has never looked so good!"
December 31, 2009 | 4 Comments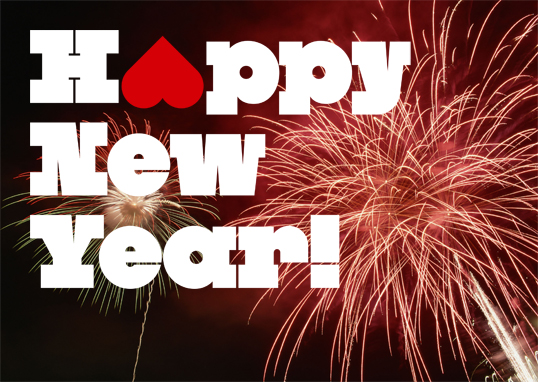 Thanks to all of our faithful readers who over the past year have continued to help Lovely Package® grow by leaps and bounds.
Have a safe and happy new year!
November 21, 2009 | 2 Comments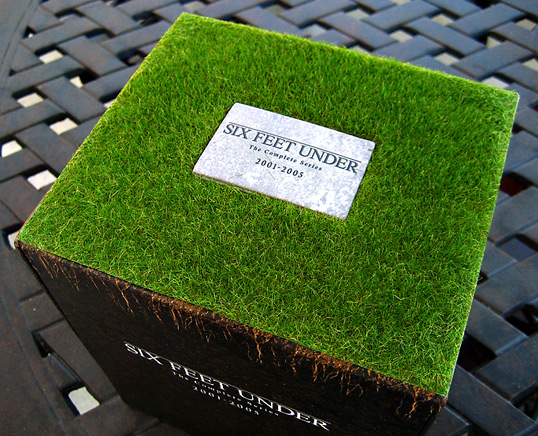 Country: United States
The packaging for the complete season of Six Feet Under is absolutely amazing. Designed to look like the cross section of a graveyard, this package comes complete with fake grass on top as well as it's own gravestone. We'd love to know who designed this if anyone can shed some light.
Via Becker's Blog
November 19, 2009 | 2 Comments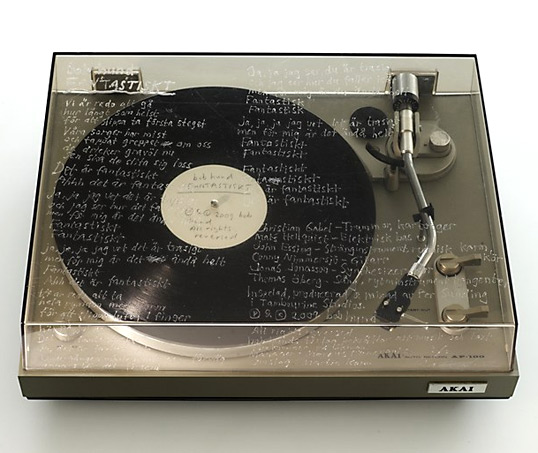 Designed by Martin Kann Design | Country: Sweden
"The Swedish rock band Bob Hund released their single Fantastiskt (fantastic) as a one copy vinyl record that only allows 30 playings. The record was placed on a turntable with the lyrics etched on the turntable lid. It sold on eBay for US $3,650 and became the most expensive record ever sold in Sweden."
November 12, 2009 | 57 Comments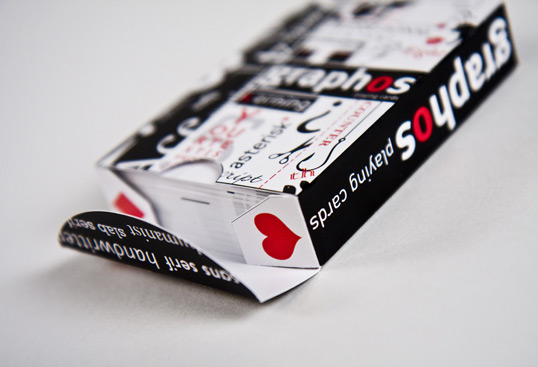 Designed by Michelle Lam | Country: Canada

"Graphos Playing Cards are designed to inspire other designers, and also lay people to be more attuned with design through an increased awareness of the importance of typography in a fun and easy-to-understand way.
Each card from the deck of Graphos Playing Cards will tell the unique story of a specific area of focus in typography. All spades highlight on the importance of "anatomy"; hearts on "classification"; clubs on "glyphs"; diamonds on "type setting". Fonts are focused on sans serif, serif, script and decorative."
November 4, 2009 | 10 Comments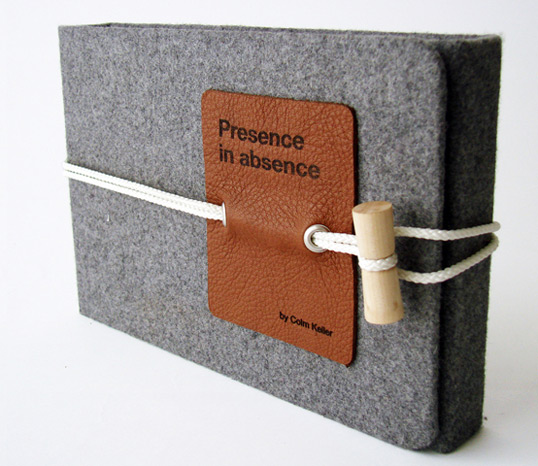 Designed by Colm Keller | Country: Sweden
"This is my Masters thesis project at HDK in Göteborg. It highlights the issue of increasing long-distance relationships and the drawbacks of computer mediated communication.
I wanted to include the reflective, relaxing qualities of crafts as way to build an emotional bond between users and the object.
It also hopes to open a dialogue about how we will value our digital artifacts in the future – our digital heirlooms."
November 2, 2009 | 11 Comments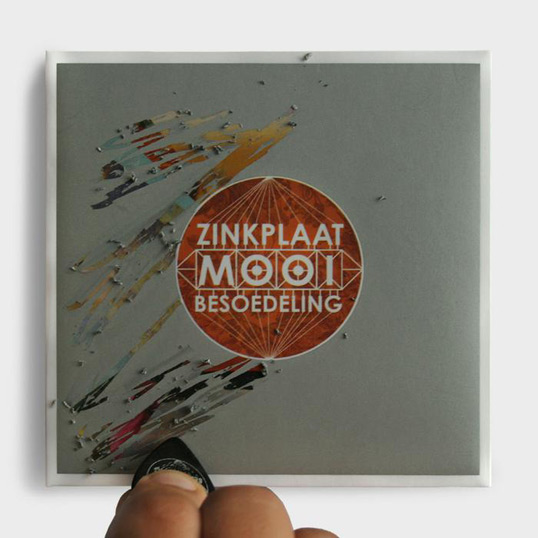 Designed by Fanakalo | Country: South Africa
"Zinkplaat is an Afrikaans pop-rock-blues-fusion band from South Africa. The name Zinkplaat is the Afrikaans word for corrugated metal. This, their fourth album comes shrink-wrapped with a scratch-off ink layer on the front and back, as well as a guitar pick to scratch the ink off with. The album's name 'Mooi Besoedeling' translates to 'Beautiful Polution'. We believe this is a very good functional solution to the fact that a simplistic clean cd cover design stands out most from all the clutter on a store shelf, yet is very boring once bought. However one wants to read the album as a concept, people seem to love the scratch-off part."
October 16, 2009 | 2 Comments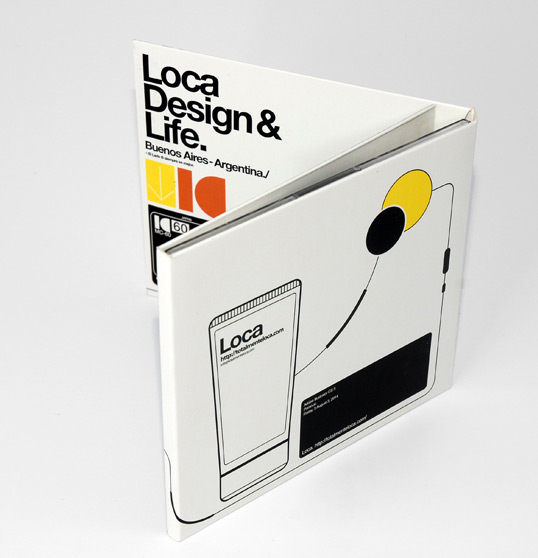 Designed by Loca® | Country: Argentina | Font: Helvetica
October 10, 2009 | 4 Comments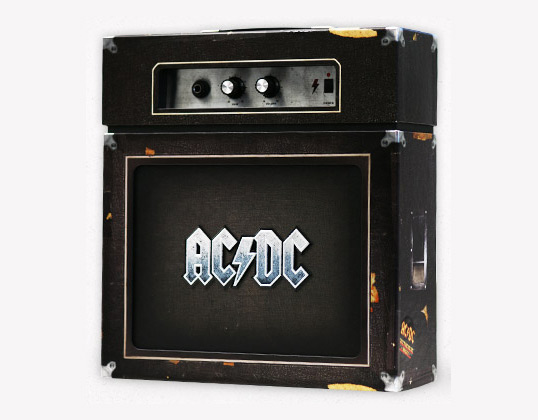 Designed by Smay Design | Country: United States | Buy it
"The exterior box is designed to resemble a vintage AC/DC guitar amp – complete with the original logo that was spray-painted onto the rear of Angus and Malcolm's speaker cabinets in 1975. The "head" of the amp has a handle that lifts the top off to reveal the contents housed within. Oh yeah, the head is also a working guitar amplifier! That's right, one watt of pure AC/DC makes this box a truly unique collector's item. You can play the box set while listening to the box set! Check out the videos of Angus using the amp.