April 3, 2009 | 2 Comments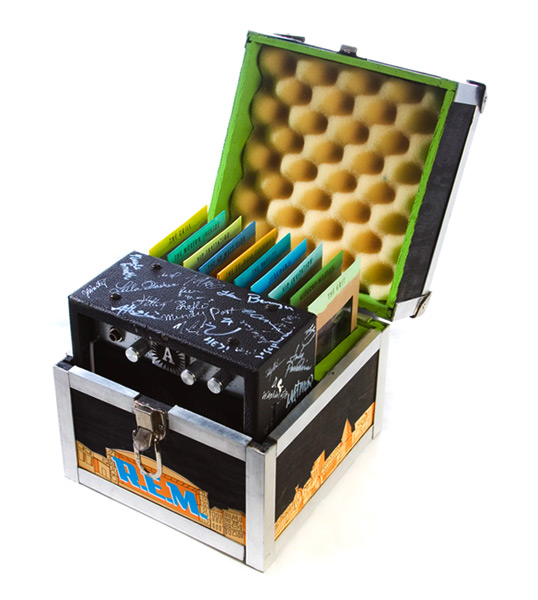 Designed by Jonathan Elliot | Country: United States
Recent The Creative Circus graduate Jonathan Elliot sent us this concept.
"Athfest is an annual music and arts festival held in Athens, Georgia. The following custom VIP mailer is sent to a big name band that originated from Athens. Pictures of relevant and meaningful areas in town are used to try to excite nostalgia to convince the bands to return and perform during the festival.
The amp serves as a light-up slide viewer and is adorned with signatures of event planners and city officials."
March 27, 2009 | 1 Comment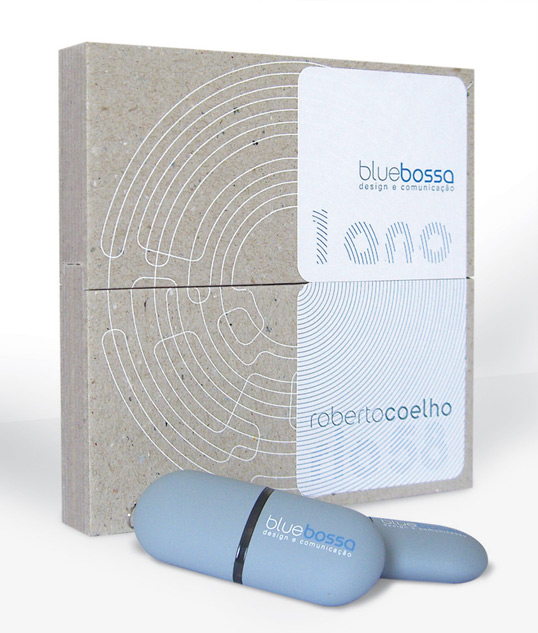 Designed by BlueBossa | Country: Brazil
"Commemorative toast made celebrating the first year of BlueBossa. Pen-drive containing songs of the artist Roberto Coelho, packed in a container made with several layers of paper, which refers to the format of a CD."
March 17, 2009 | 1 Comment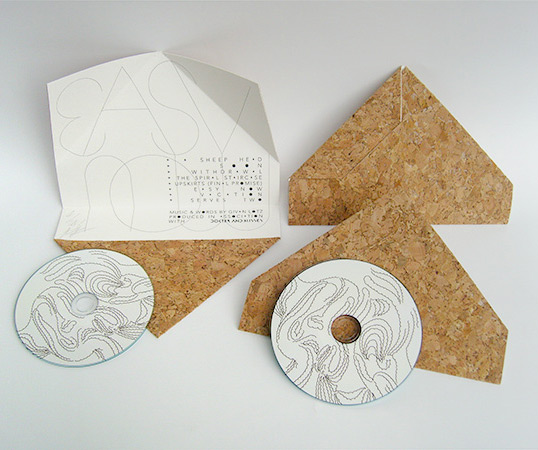 Designed by Givan Lötz. | Country: South Africa | Buy it
"EASY NOW album: hand packaged CD Limited to 20 / singed and numbered."

March 15, 2009 | No Comments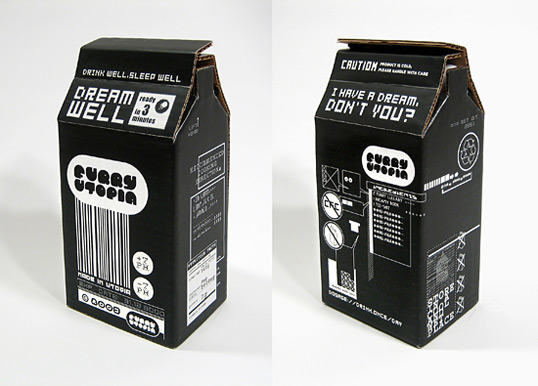 Designed by Undoboy | Country: United States
"Create design goodies for our concept store Furry Utopia. A music album."
March 13, 2009 | 2 Comments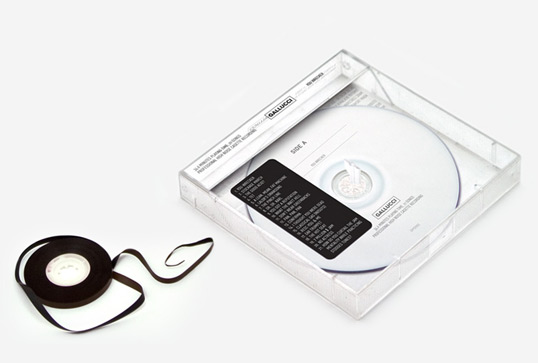 Designed by Hampus Jageland | Country: Australia
Nice unique tape cassette style package for Gallucci, designed by Australian based Hampus Jageland.
"Gallucci is a modern punk band with major influences from the late 80's. They've got a clean and neat punk sound and their whole record was recored on a tape to capture the 80's feel and sound."
March 8, 2009 | 10 Comments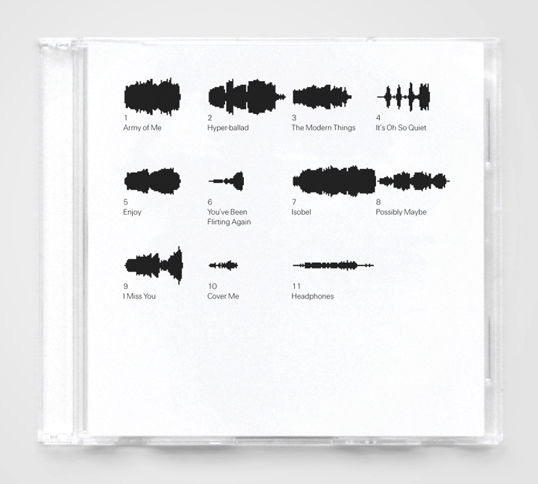 Designed by Joshua Distler | Country: United States | Font used: Helvetica
"Compact disc labeling concept. Each waveform accurately depicts a complete song in a 1-inch square."
March 5, 2009 | 4 Comments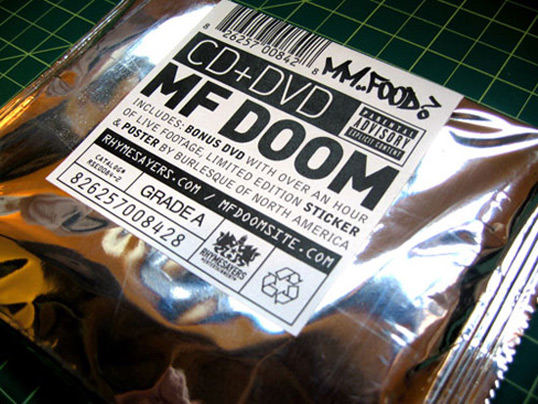 Designed by The Pressure™ | Country: United States
"For the re-release of hiphop artist MF Doom's food-themed album Mm..Food, the team at Rhymesayers put the album in a durable, silver mylar-wrap reminiscent of pop-tarts or food packaging. The sticker on the outside not only contains all of the essential information, but is scratch-and-sniff, and smells like hamburgers. Yum."
March 4, 2009 | 3 Comments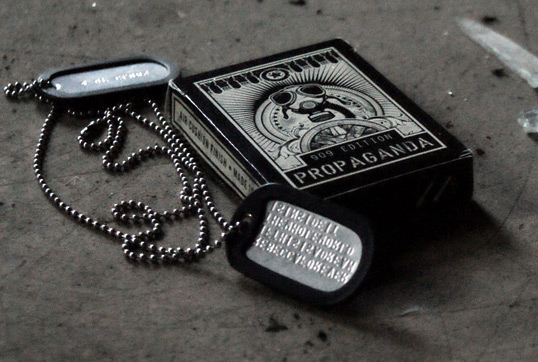 Designed by WA007 | Country: United States
"Playing cards uniquely engineered to military precision, with original, iconic style and unsurpassed quality.
On this day last December, theory11 called an executive meeting with WA007 – one of the premiere graphic design firms in the nation. The result of the meeting was over 12 months of compositions encompassing two distinctive, commanding new designs.
The first was the Bicycle Centurions, released in March of 2008. Today, eight months later, we prepare to unveil the other. theory11 in association with WA007 now proudly presents :: PROPAGANDA."
February 26, 2009 | 1 Comment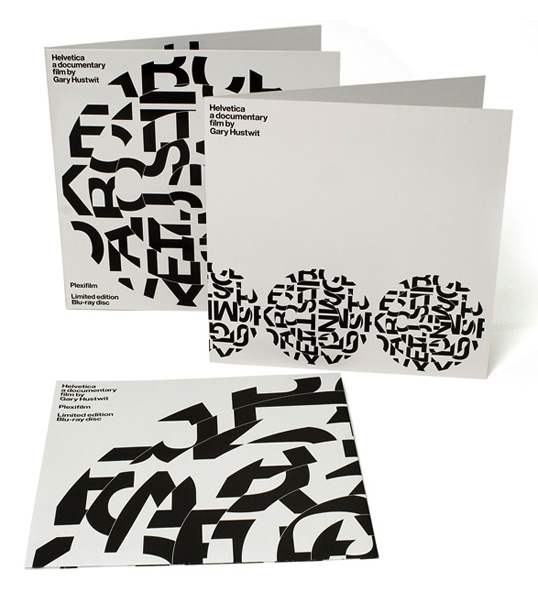 Designed by Experimental Jetset | Country: The Netherlands
"In 2007, we were involved in a documentary about the typeface Helvetica, a movie directed by Gary Hustwit. Our involvement in this project basically consisted of designing two film posters, and making a short appearance in the movie itself. (More about the documentary can be read at Helvetica / Hustwit). In 2008, Gary approached us again, to design the limited edition packaging of the Blu-ray version of the documentary. The DVD version already came out in 2007, so did a special, limited edition of this DVD. The Blu-ray version was released in 2008, and of this version, Gary wanted to bring out a special, limited edition as well. And that's where we came in.
February 20, 2009 | 4 Comments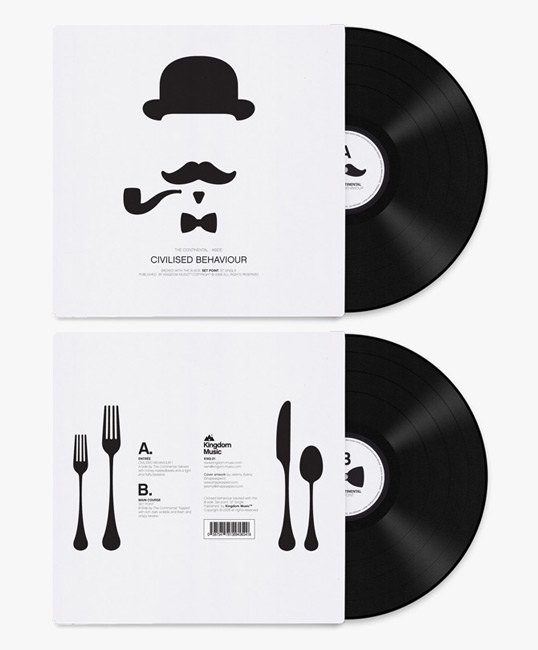 Designed by Jeremy Evans | Country: New Zealand
Some great album packaging from New Zealand based Jeremy Evans.