October 25, 2009 | 5 Comments
Designed by Linn Gustafsson | Country: Sweden
"This is a gift package you got in the paydesk when you buy clothes (in this case) on H&M. Im working on some more designs, instead of a shirt there will be folded sockes and that package shall obviously be smaler then the shirt package. Im also working on jeans and underwear."
October 25, 2009 | 7 Comments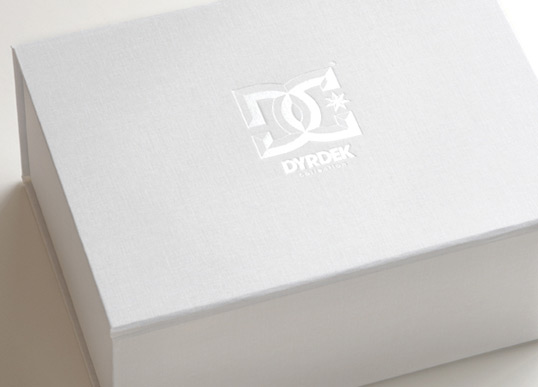 Designed by Hint Creative | Country: United States
The packaging for Rob Dyrdek's new limited edition shoe with DC is a beautiful example of the package complimenting the product.
October 22, 2009 | 4 Comments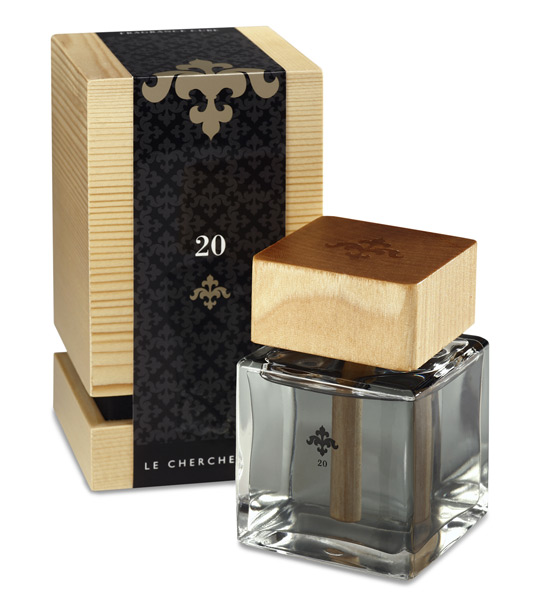 Country: France | Buy it
Le Cherche Midi has been kind enough to offer Lovely Package® readers 30% off the purchase of their products. Just head over to their online store and enter the promo code: LOVELY30. The promo is valid until Nov. 15th. Thanks Nathan!
"The fragrance industry spends a lot of money creating beautiful trash in the form of cardboard boxes that look great on a shelf, but are discarded after purchase.  So when we developed the packaging for our artisanal fragrances, we sought to combine beauty, function, sustainability and reusability.  The result was our signature wooden box with silk lining.
October 15, 2009 | 4 Comments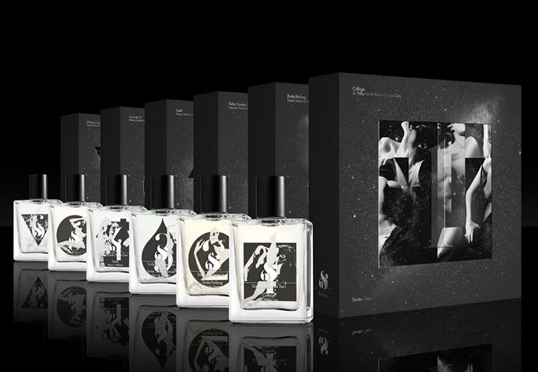 Designed by 3 Deep Design | Country: Australia
"What if a fragrance could be more than just sensuality, intrigue and allure? What if it could represent something that you stand for, something you believe in and hope for?
October 14, 2009 | 3 Comments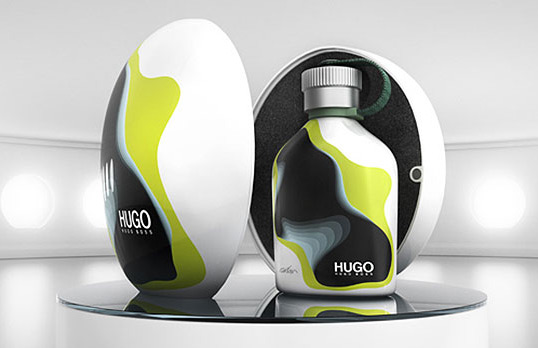 Designed by Karim Rashid | Country: United States
"HUGO, the younger and edgier collection from Hugo Boss, has worked with designer Karim Rashid on a limited edition perfume bottle. The HUGO perfume was released in 1995 and comes now in the new Rashid bottle, which is limited to 1000 pieces worldwide. The bottle will be available at 100 retailers, including Selfridges (London), Sephora (Paris), Harvey Nichols (Dubai) and the Gallerie Lafayette in Berlin starting next week where the launch event is also taking place."
October 3, 2009 | 43 Comments
The international jury of Pentawards, the first world competition devoted exclusively to Packaging Design, chaired by Grard Caron, announced its winners for 2009.
September 29, 2009 | No Comments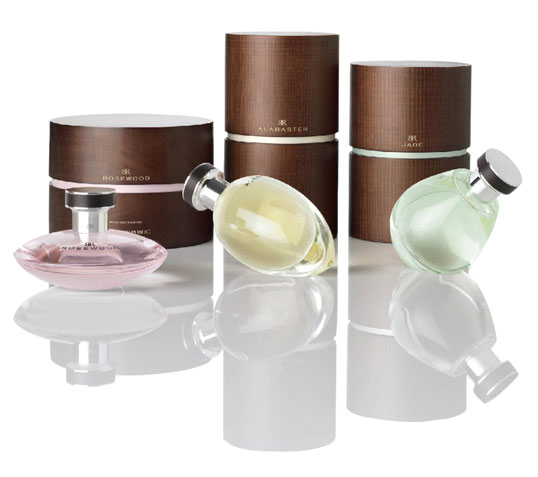 Designed by Brandimage | Country: United States
"We reinvigorated the Banana Republic personal care line by developing a sensual packaging system to reflect the exclusive luxury of the Discover Collection brand."
September 23, 2009 | 5 Comments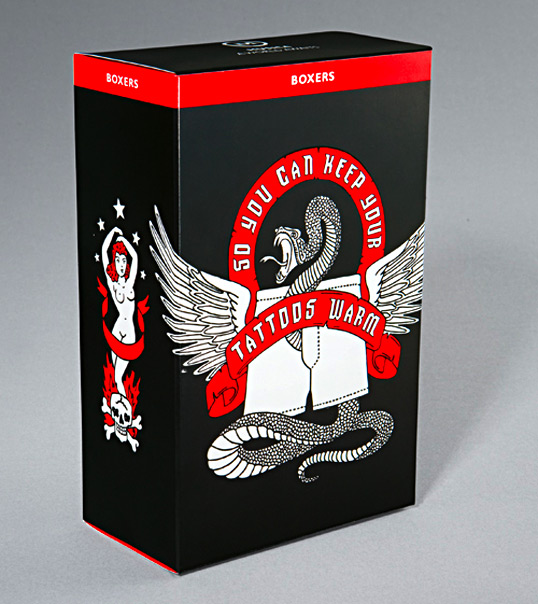 Designed by The Jupiter Drawing Room | Country: South Africa
"As music retailers face increasing pressure to find alternative revenue streams beyond the sales of CDs and DVDs, the opportunities have to lie in lifestyle products. Inside of everyone of us is an alter-ego who secretly wants to be a rock star, pop icon or jazz supremo. This was identified by The Jupiter Drawing Room (Cape Town) with our latest range of work executed for client Musica.
Conceptualised, illustrated and designed by the Design department of Jupiter; the packaging, in-store product stand as well as the writing of the copy communicates the in-your-face, anti-establishment rebelliousness of Rock music. And lets the user believe just for a moment they really could be a rock icon."
September 15, 2009 | 4 Comments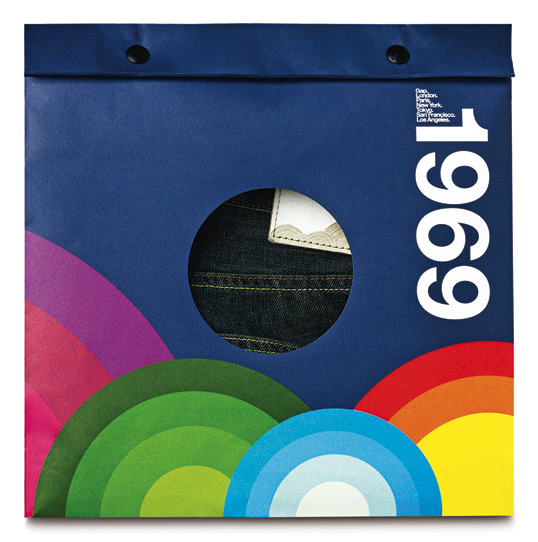 Designed by GAP Studios | Country: United Kingdom
"San Francisco, summer 1969, Doris & Don Fisher created GAP with the simple idea of "jeans and disc", a place for everyone to find a great fitting pair of jeans. 40 years on, GAP 1969 concept store in Kingly Court celebrates this heritage with a collection of exclusive denim styles, T shirts, and designer collaborations. 69 units of each only. Each pair is packaged in a 12 Inch Gap 1969 record sleeve."
September 12, 2009 | 2 Comments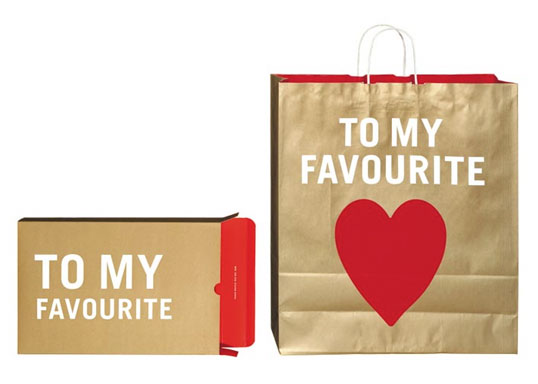 Designed by BVD | Country: Sweden
Designed in 2004 for Swedish clothing giant H&M, these gift boxes and bags really epitomize the light-hearted, cheap-chic nature of the brand.