May 11, 2009 | 2 Comments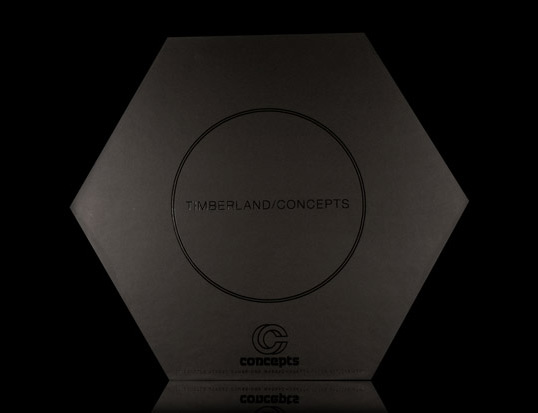 Designed by Creative Pilot | Country: United States
Boston based Creative Pilot just created this special hexagon box for Timberland's collaboration with Concepts for The Black Epi Leather 6″ Premium Boot.
May 7, 2009 | 4 Comments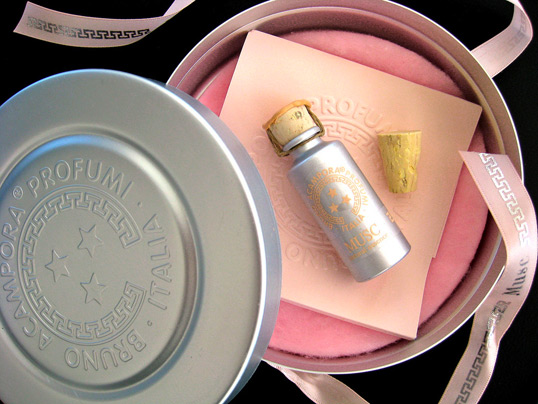 Country: Italy | Buy it
Beautiful packaging for Bruno Acampora Musc perfume. I love the care that has gone into producing the aluminum tin and how it pairs with the aluminum bottle inside.
If anyone knows who designed this please let us know.
May 2, 2009 | No Comments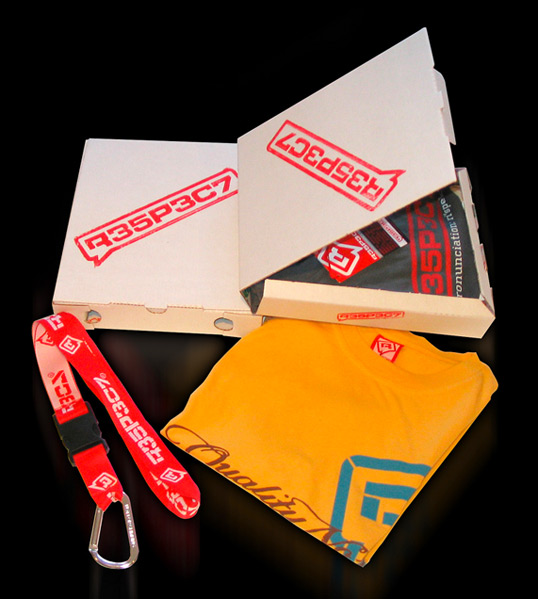 Designed by R35P3C7 | Country: Italy
A low budget solution for R35P3C7 apparel.
April 28, 2009 | 2 Comments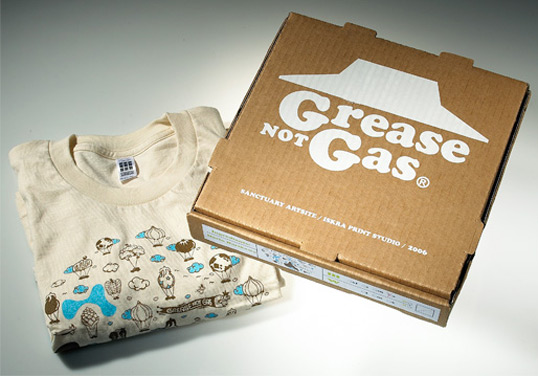 Designed by JDK | Country: United States | Font: Cooper Black
"Grease Not Gas was a tour touting the benefits of waste vegetable oil for use in transportation. JDK hosted a fundraiser for the Grease Not Gas crew. Limited-edition T-shirts, featuring graphics donated by prominent artists, were packaged in pizza boxes, all of which was printed by the Iskra Print Collective."
April 28, 2009 | 2 Comments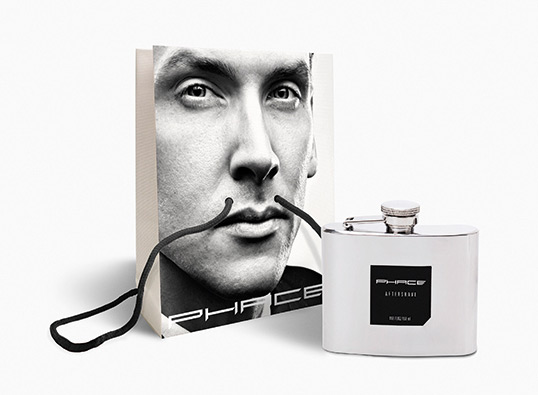 Designed by George Lin | Country: Canada
More work from the IDEA Program at Capilano University. This time George Lin sends us some of his projects.
April 27, 2009 | 2 Comments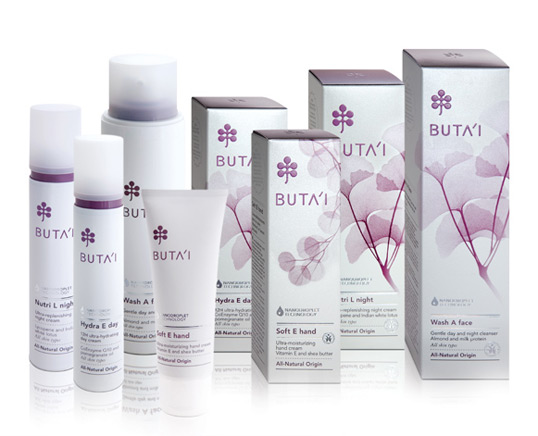 Designed by Danny Goldberg | Country: Israel | Font: Avenir
"Devolping a future cosmetics brand; defining its name, language, concept, identity and packaging, that position BUTA'I as a leading cosmetics brand, combining 100% natural ingrediants with cutting edge Nano-technology. The viual language combines botanical x-ray photography with a descriptive icon system.
April 23, 2009 | 2 Comments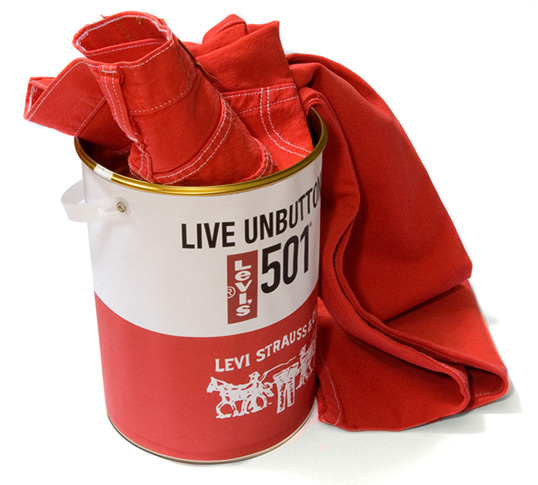 Designed by Be Trade | Country: Italy | Font: Trade Gothic
Levi's is introducing a wide range of brightly colored jeans for Spring/Summer 2009. Each pair comes in unique paint can packaging. The style of the packaging and the way it relates to the product is beautiful.
If anyone knows who is responsible for this please let us know.
Via Highsnobiety
April 22, 2009 | 3 Comments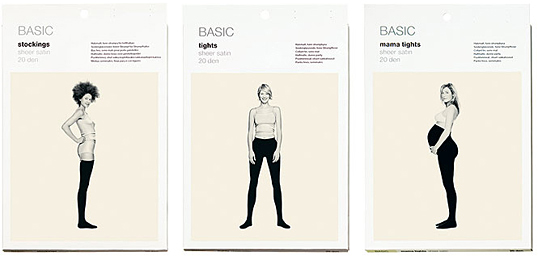 Design: BVD (Blidholm Vagnemark Design) | Country: Sweden | Font: Neue Helvetica
Standard packaging and gift packaging. Worldwide, 1999.
April 17, 2009 | 1 Comment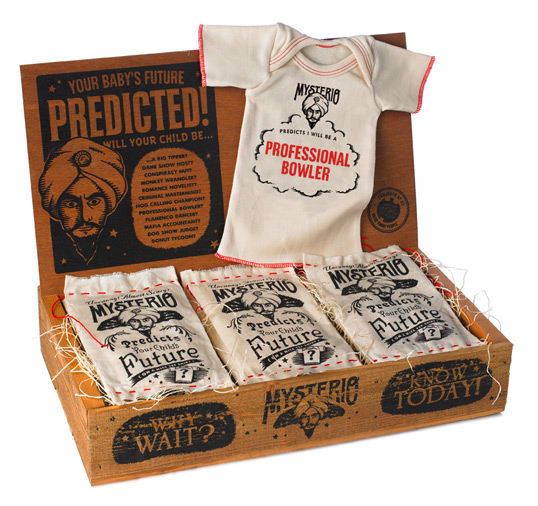 Designed by Wry Baby | Country: United States | Fonts used: Coliseum, Twentieth Century | Buy it
"Mysterio predicts your child's future on a cotton t-shirt which is then sealed in a hand-stitched muslin bag. There are 12 possible futures but you won't know yours until you open it. Pictured is the custom wood crate POP we send to boutiques, listing all the possible futures and providing a display board for the shirts."
April 16, 2009 | 3 Comments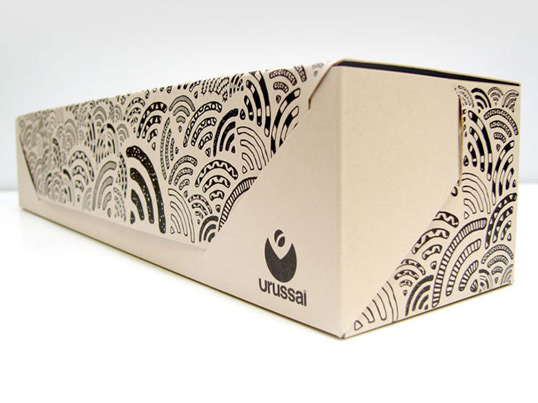 Designed by André Giacomucci | Country: Brazil
"This is a package for exclusive t-shirts. It has two parts that fit together and close a box. After taking the t-shirt you can use it as a box or you can open it and the two parts became a character (that will change with the collections)."