April 6, 2009 | No Comments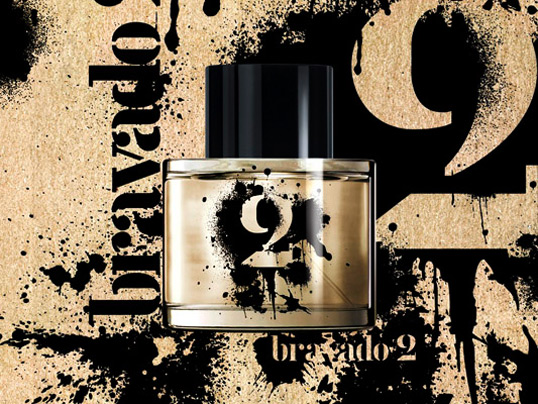 Designed by Marc Atlan | Country: United States
"Why Bravado 2 and Bravado 3? The Company's founder Baxter Finley first launched the original Bravado, a floral woodsy cologne in the early 1970's, but the fragrance has since been retired for over 7 years. As part of Baxter's expansion into the men's lifestyle category, Jean-Pierre Mastey, Baxter's current president, decided to re-introduce cologne into the line. Mastey appropriately named the new fragrances as an homage to the original cologne"
April 6, 2009 | 2 Comments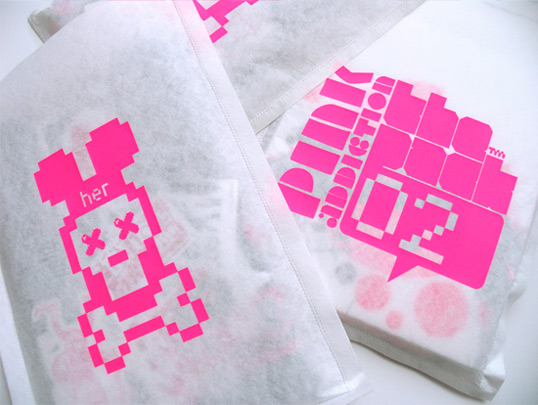 Designed by MUSA | Country: Portugal
"Hand made packaging for limited edition tshirt pack thermo foil printed over nonwovens and EVA printed tag. Edition to promote Musa Tour exhibition."
April 6, 2009 | 1 Comment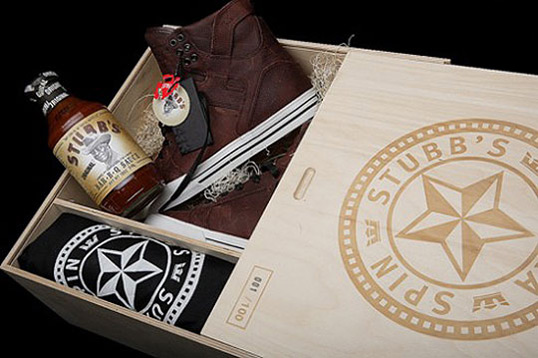 Country: United States
"The Skytop takes its name from the one of the best places to eat and see live music when you are in Austin, and takes its looks from their world famous sauce. To coincide with this release, we have created a special edition to only be sold at Stubb's Bar-B-Q this Friday in Austin, Texas.
This special edition includes a pair of Stubb's Skytops, an apron, a bottle of Stubb's sauce, all inside a hand made wooden box. This box, as well as the apron are both branded with a 2009 SXSW seal. There will be ONLY 50 boxes for sale. Each box is also hand numbered."
March 26, 2009 | 3 Comments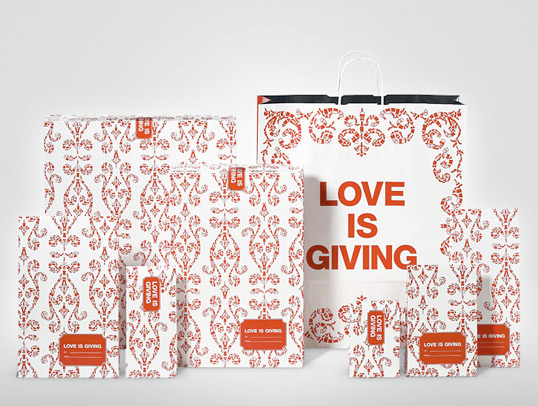 Designed by Silver | Country: Sweden
"H&M wanted to create a festive atmosphere in a new way. The concept was used worldide: in shops, on clothes and on bags. Even tattoos. The design contibuted to strong Christmas sales and won Silver a gold in the European competition EPICA.
March 24, 2009 | 3 Comments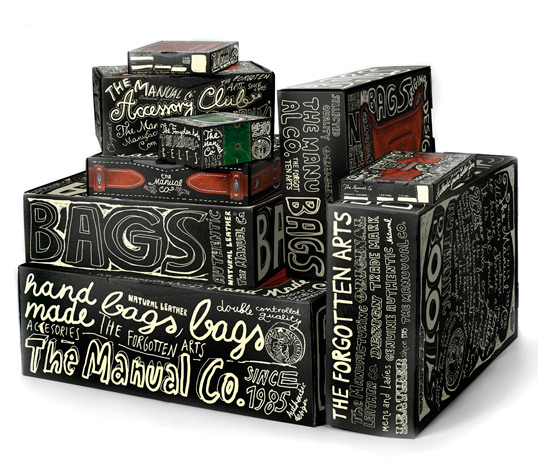 Designed by Peter Gregson | Country: Serbia | Fonts: hand lettering (see handmade fonts)
"Cardboard packaging design for boots, bags and accessories for The Manual Company , a modern franchise based on high quality luxury leather, handmade accessories and bags."
March 18, 2009 | 3 Comments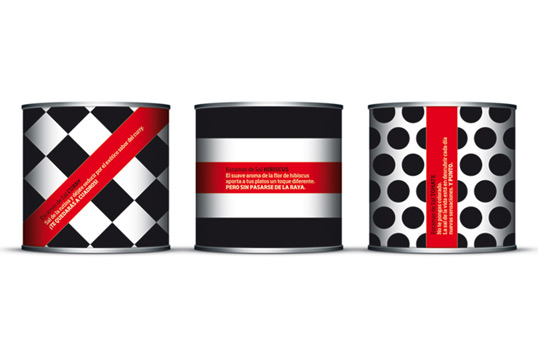 Designed by Supperstudio | Country: Spain
Beautiful work from Spain's Supperstudio. If anyone can translate the rationale and info behind this work we would really appreciate it.
Thanks to Mar for the translation.
Curry Salt Flakes: Break the routine ("Sal" means salt and go out/break) and surrender to the charm of the exotic curry flavor. You'll be on squares (that means "You'll be short of staff!")
Hibiscus Salt Flakes: The soft aroma from hibiscus flower provides your dishes a different touch. But don't go too far (don't cross the line).
Tomato Salt Flakes: Don't get red. The spicy (salt) of the life is discovering new sensation every day and that's it (and dot in spanish).
March 16, 2009 | No Comments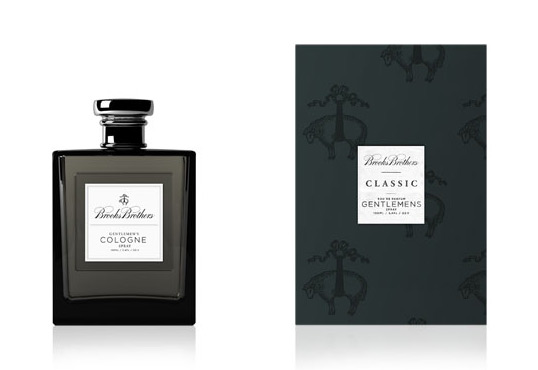 Designed by ESTABLISHED | Country: United States
Nice work for Brooks Brothers cologne relaunch.
March 10, 2009 | 3 Comments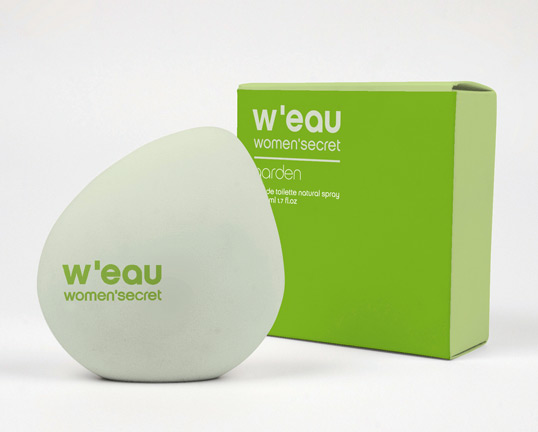 Designed by Base | Country: United States | Fonts used: Chalet
"Women'secret (not to be confused with Victoria's Secret) is an underwear and loungewear company out of Spain. They have over 100 stores worldwide. Target: 20s – 30s somethings. We worked with them on the naming, identity and packaging for their fragrance."
March 5, 2009 | No Comments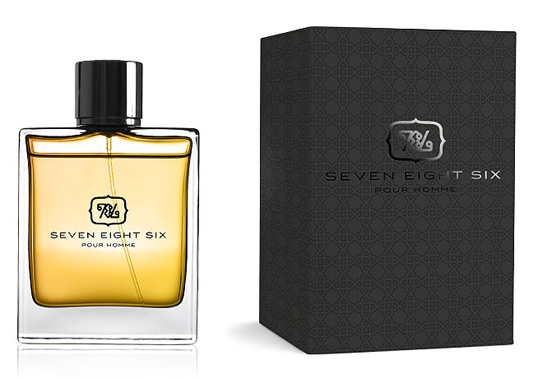 Designed by Hype Type Studio | Country: United Kingdom
"The Brief: To develop an identity for a luxury perfume brand which appeals to both Arabic and Western cultures.
The Response: We captured both influences of the brand by balancing Arabic elements with a classic Western high-end look and feel. The packaging materials help to deliver the message using a varnished Arabic pattern and foil blocked logo application. The Pour Homme and Eau De Parfum fragrance bottles help shape the brand by promoting continuity using a similar shapes and styles. The women's bottle is given a more feminine feel with it's softer edges, colouring and gold cap. The result is a product with a subtle Arabic feel that appeals to consumers in both markets."
March 3, 2009 | 1 Comment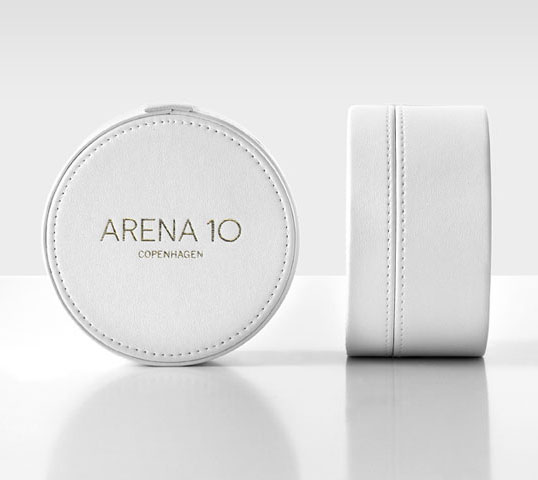 Designed by Dyhr.Hagen | Country: Denmark | Font used: Trade Gothic
Beautiful work from Dyhr.Hagen for Arena 10 Copenhagen jewelery.