February 11, 2009 | 1 Comment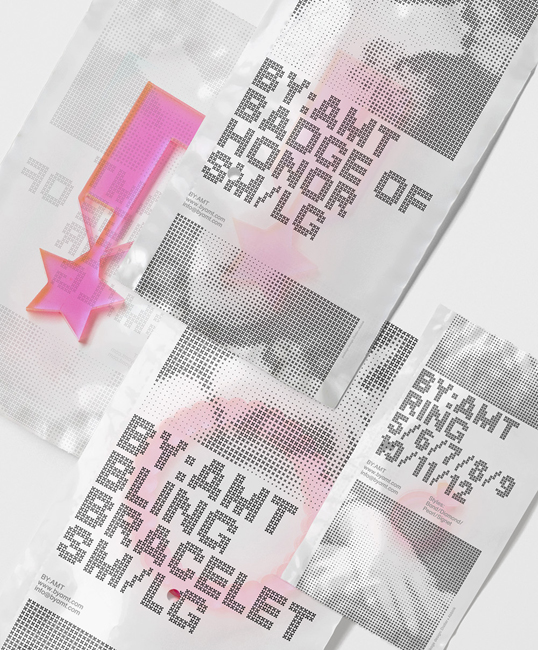 Designed by Joshua Distler | Country: United States
"Packaging and original typeface concept for designer Alissia Melka-Teichroew whose work de-contextualizes items of value. The packaging aims to emphasize this by framing each product with a digitally rendered image of classical art."
February 5, 2009 | No Comments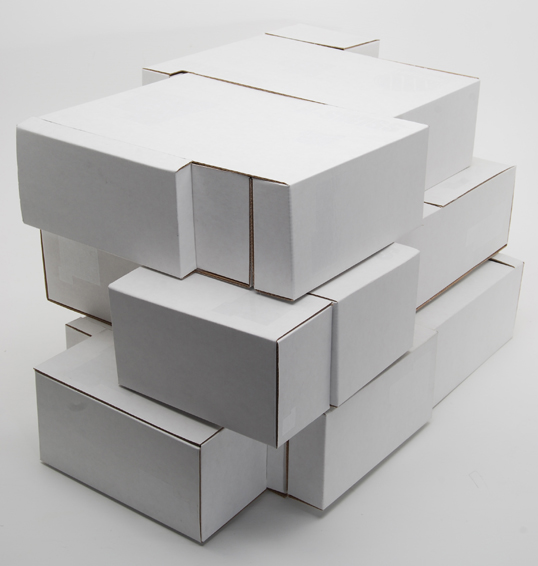 Designed by Jon Dodd | Country: United Kingdom
"A self set brief to design the packaging and catalogue for the Hederus range of K-Swiss released the tail end of last year by Swedish designer Julia Hederus. I spoke to Julia and K-Swiss directly about the project and they were keen to seen what my outcomes would be, to which I have now sent off to them. Continue…
January 29, 2009 | 3 Comments
Designed by Marc Atlan | Country: United States
January 4, 2009 | 2 Comments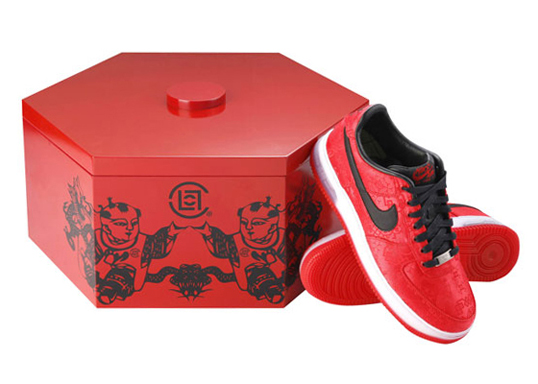 "The Nike Clot Air Force 1 comes in a special 'Chinese Candy Box' packaging set. Traditionally, Lunar New Year celebrations include offering sweets and other edible treats from a red lacquer box to ensure a 'sweet' year. Honoring this custom, the Nike Clot Air Force 1 packaging is a hexagonal red box with a partitioned tray layer, to hold shoe accessories, and matching lid. The box's exterior is adorned with Clot graphics in black."
Via Highsnobiety
January 3, 2009 | 1 Comment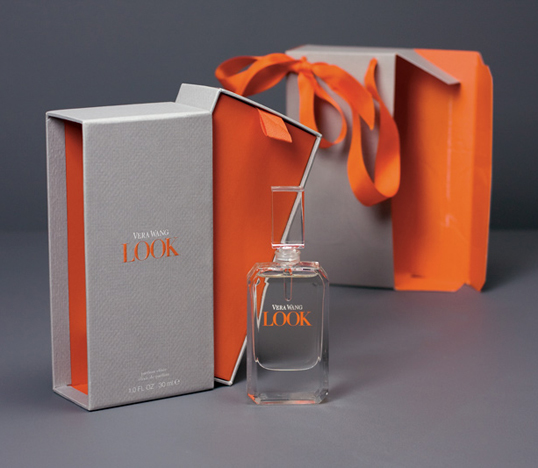 Designed by Monahan & Rhee | Country: United States | Font used: Bodoni
"For Vera Wang's newest fragrance, Monahan & Rhee designed a secondary packaging program unique to the precious Parfum Elixir.
The two-box system for Look Parfum Elixir employs the watercolor paper of the product line, as well as its signature cool grey and bright orange color palette.
The bottle is nestled in a two-piece sliding tray carton that leverages the bold colors to present the bottle. The outer box utilizes the ribbon handle technique created by Monahan & Rhee for Vera Wang's Fall 2008 Ready-to-Wear Jewelry line. The product logo on the outer box is abstracted as a blind embossing, wrapping the entire exterior to present different cropped views."
December 31, 2008 | 1 Comment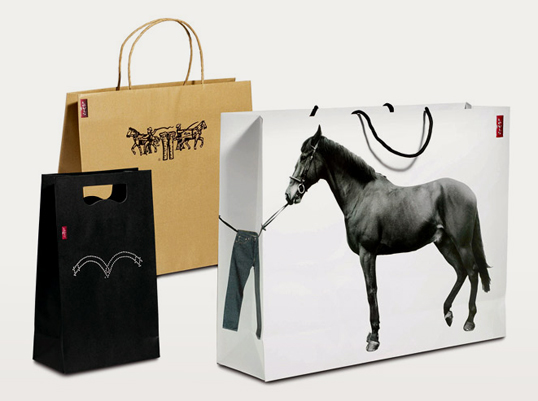 Designed by Checkland Kindleysides | Country: United Kingdom
"Reflecting the Levi's® store interior that is texturally rich, with a premium palette of materials, we created in-store packaging with a handcrafted feel.
Carrier bags and gift wrapping were developed using raw materials, an embossed logo, handwritten lettering and simple black and white photography."
December 22, 2008 | No Comments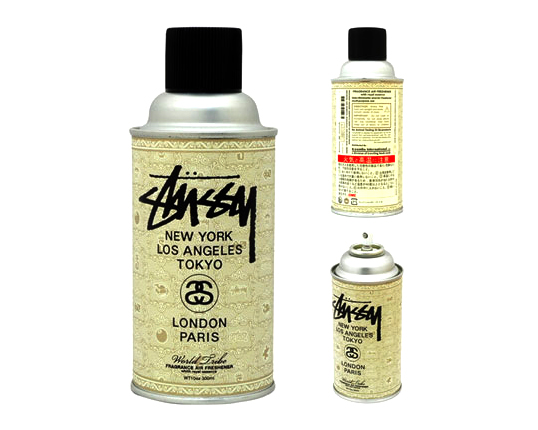 "Stussy gets together with Kuumba to create the Fragrance Air Freshener "World Tribe". Kuumba is known for their production of scents and incense sticks and we have seen many collaborations with the brand over the years. This time the freshener comes in the form of a spray and will be released in Japan at the end of December."
Via Highsnobiety
December 7, 2008 | No Comments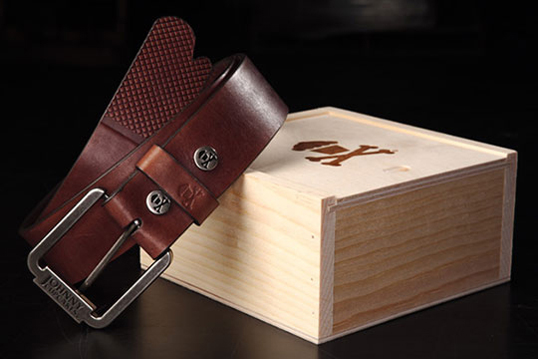 Country: United States | Fonts used: House Industries Sign Painter Collection.
Johnny Cupcakes keeps packaging their products in creative and unique ways.
December 4, 2008 | 1 Comment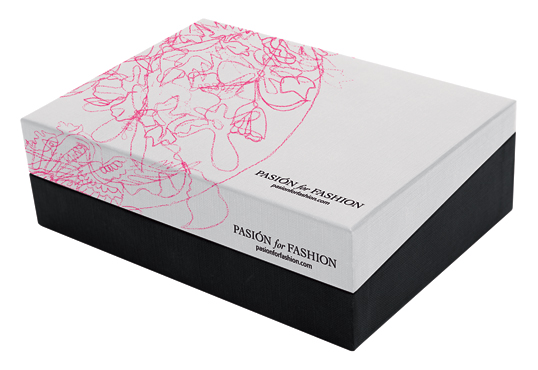 Designed by Narrow House | Country: Spain | Fonts used: Perpetua
"Pasión for Fashion is an online fashion store specializing in clothes and accessories. They first came to us to design their brand identity and to help them with the design of their website. At that time they had just started their business and their budget was particularly small, in fact we accepted bags, shoes and jewelery as payment.
November 27, 2008 | No Comments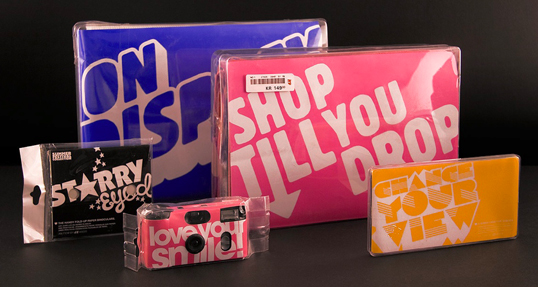 Designed by WERK | Country: Sweden | Fonts used: Bloc, ITC Einhorn, Sinaloa, ITC Avant Garde Gothic, Dynamo.
"Logotype and illustrations for H&M packaging project."