November 14, 2008 | 1 Comment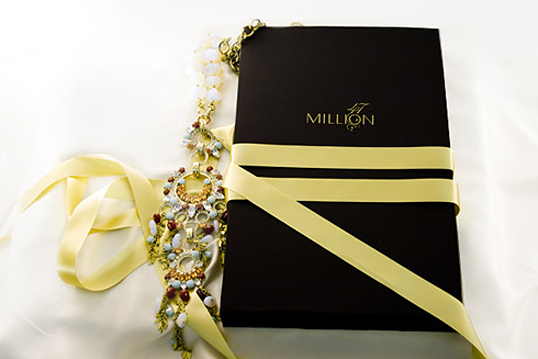 Designed by WERK | Country: Sweden
"47 Million that offer celebrity jewelery by Australian designer Emmanuel Tsakiris, worn by none less that Beyonce, Fergie, Kylie Minogue and Angelina Jolie to name a few. The special hand-crafted package was made to promote the brand at Stockholm's James Bond gala in October 2008."
November 4, 2008 | 2 Comments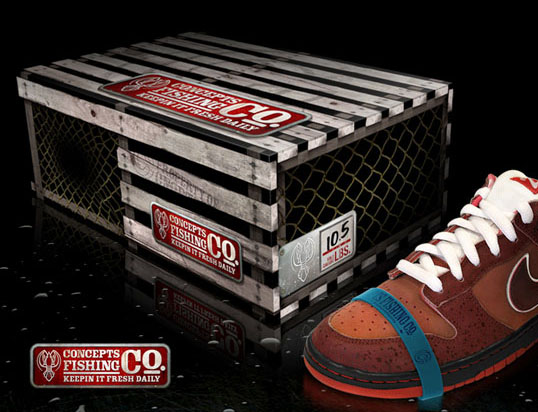 Great attention to detail in this unique design for the Nike "Lobster" Dunk Low. The first 200 pairs came equipped with a lobster claw rubber band, a tee shirt, a condiment box (which included a lobster shell cracker, fork, bib, an extra set of laces, and wet nap) and a poster, all put into a traditional paper bag used by typical, New England lobster retailers.
October 10, 2008 | No Comments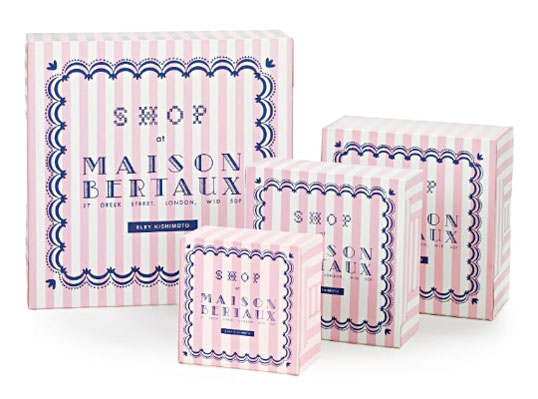 Interesting clothing packaging designed by HarrimanSteel.
"In 2007, Eley Kishimoto joined forces with famous Soho patisserie Maison Berteaux. Called Shop at Maison Bertaux, it's where fashion meets cake. We were tasked with creating the packaging for the clothing."
October 3, 2008 | No Comments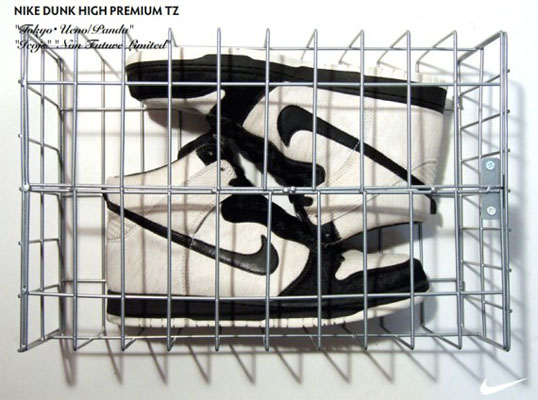 This Nike Dunk Hi Premium is dedicated to Tokyo and the Panda that can be seen at Ueno Park. The cage box is such a creative idea, so simple but yet so clever and fitting for the product. If anyone has any information on who is behind this design please let us know in the comments.
September 26, 2008 | 1 Comment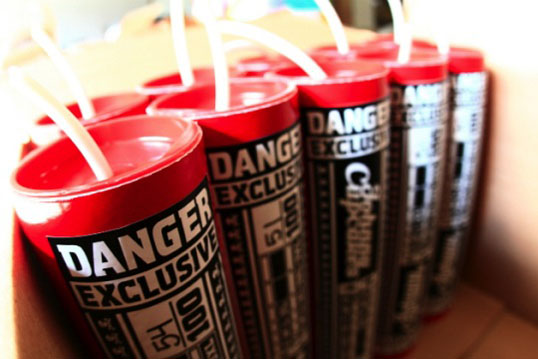 Johnny Cupcakes have become known for their creative use of packaging throughout the years. A fine exapmple is this limited edition firecracker T-shirt, which utilzes a carboard tube with plastic caps to represent an oversized firecracker.
September 22, 2008 | 3 Comments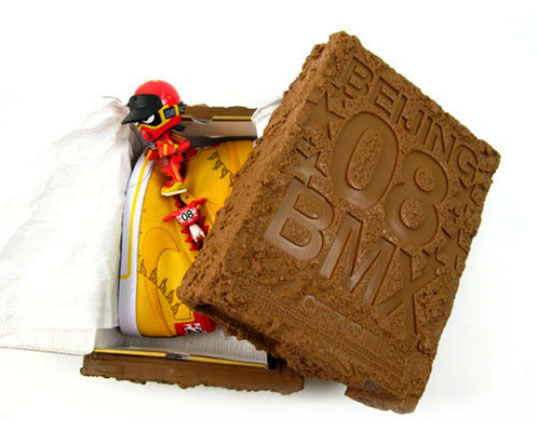 Designer Michael Lau created these shoes and unique packaging for the 2008 Chinese Olympic BMX team. Lau, more known for his vinyl toys tapped into his BMX backgound for inspiration when he came up with the idea for this unique package.