October 3, 2008 | No Comments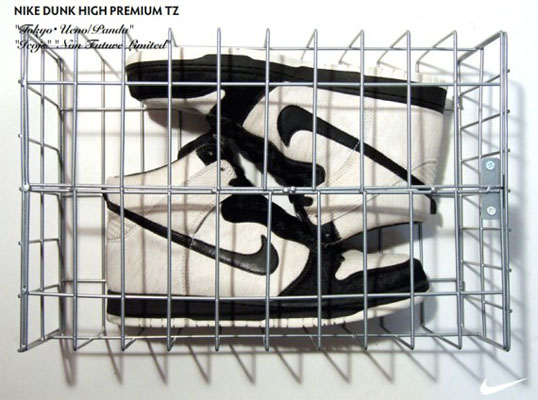 This Nike Dunk Hi Premium is dedicated to Tokyo and the Panda that can be seen at Ueno Park. The cage box is such a creative idea, so simple but yet so clever and fitting for the product. If anyone has any information on who is behind this design please let us know in the comments.
September 26, 2008 | 1 Comment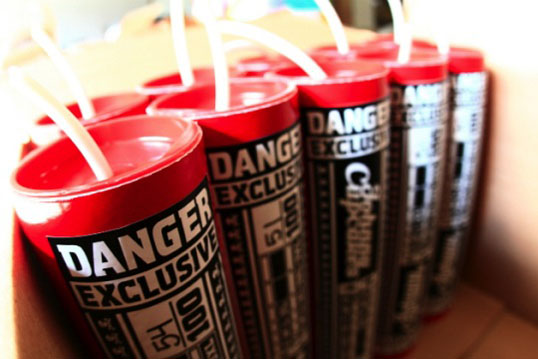 Johnny Cupcakes have become known for their creative use of packaging throughout the years. A fine exapmple is this limited edition firecracker T-shirt, which utilzes a carboard tube with plastic caps to represent an oversized firecracker.
September 22, 2008 | 3 Comments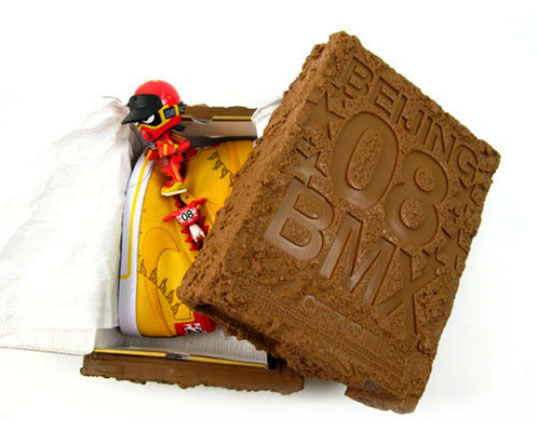 Designer Michael Lau created these shoes and unique packaging for the 2008 Chinese Olympic BMX team. Lau, more known for his vinyl toys tapped into his BMX backgound for inspiration when he came up with the idea for this unique package.