April 11, 2011 | 1 Comment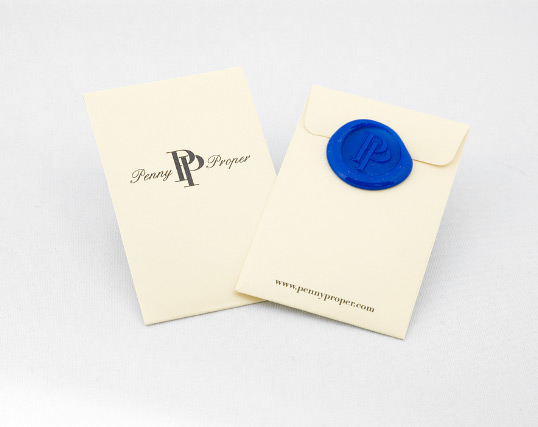 Designed by Marc Berchold | Country: Canada
"In the 1950s dimes were slipped into the pockets of loafers, as this was the price of a pay telephone. These dimes were then replaced by shiny pennies as a matter of style. Penny Proper is giving loafer wearers the opportunity to exercise their personal style and flare. The size and weight of a penny, PPs come in a variety of colours and patterns to individualize loafers based on personal taste or function.
Penny Proper (PP) is a Canadian fashion brand that allows for the personalization of the classic penny loafer. Launched in 2011 by two trend-setting friends faced with the issue of how to accessorize their penny loafers, PPs come in a variety of colours and patterns.
The colour of the wax seal on the package denotes the colour of the coin inside."
March 14, 2011 | 2 Comments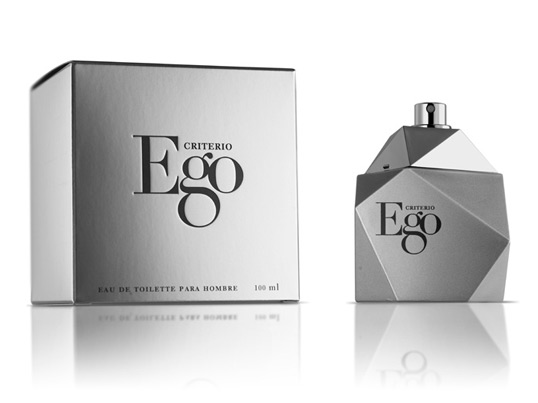 Designed by Lavernia & Cienfuegos | Country: Spain
"Ego aims to connect with a modern audience concerned about their appearance. The faceted glass pack has been painted in matte silver so that the volume of the piece is solid and clearly defined. Ego uses a visual language which is direct and at the same time refined. The logo was created with equal strength in mind. Didot typeface was used in which the characteristics of the letter g was enlarged so that in context, three letters together form a single entity with more personality."
March 5, 2011 | 2 Comments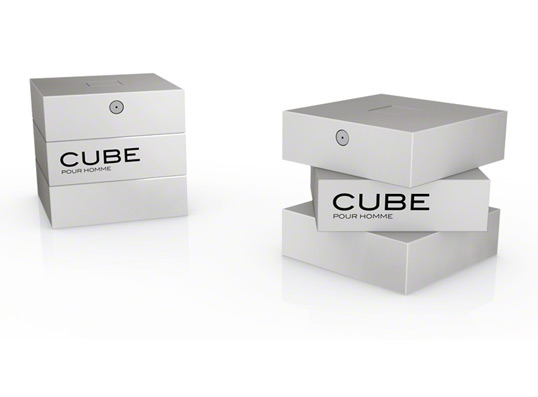 Designed by Mike Flache | Country: Germany
"Designer Mike Flache has created a new flacon. Inspired by the name itself, the packaging design focuses on elegant simplicity. The minimalist form is combined with functionality. The Cube has no cap that could fall off. Just twist the object to open/close it. The sprayer button is on the top side of the flacon. The result is an angular and masculine expression–a product that has a character all of its own."
February 28, 2011 | 20 Comments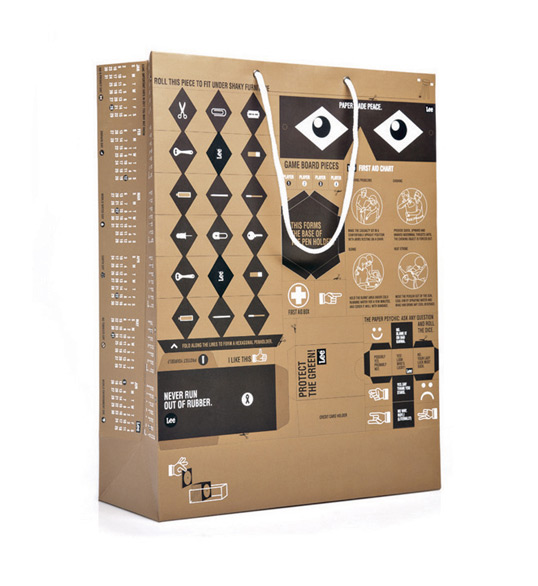 Designed by Happy | Country: India
"With the relevance of eco-friendly initiatives increasing every day, Lee wanted an innovative solution that would display their affiliation towards the same and also spread the message amongst their customers.
To drive the message home in a fun and effective way, we went for something a bit more inventive than just a bag made of recycled paper. The 'Never Wasted' shopping bag that can be reused in one way or another. Some for fun, some for function, but nothing ever goes into the trash. Not only did this make the idea long-lasting and interactive but also conveyed the message in a fascinating manner. Word spread, footfall increased and the initial production of 3000 bags went on to another 10,000."
February 26, 2011 | 3 Comments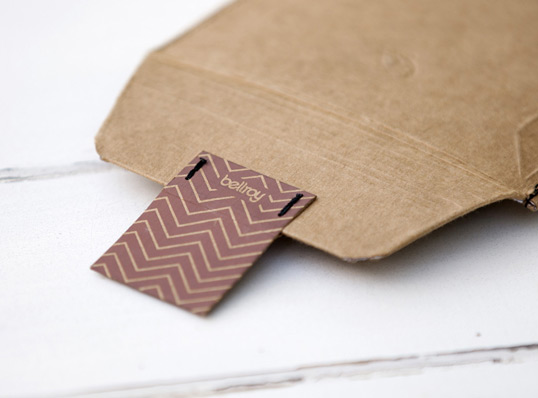 Designed by Bellroy | Country: Australia
"We wanted to give the consumer something more then a box that gets thrown out, this envelope starts the Bellroy experience for them from the moment it hit's their hands. Our packaging is post ready and the way it looks in the photos is the way it gets sent out. Plus use of card is a little softer on the environment too."
February 21, 2011 | 1 Comment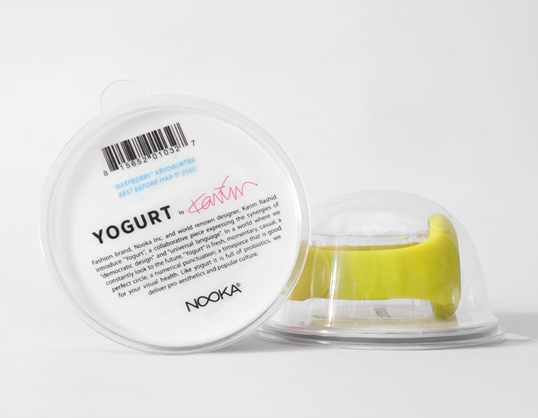 Designed by Nooka & Karim Rashid | Country: United States
"Fashion brand, Nooka Inc. and innovative designer Karim Rashid have begun a collaborative relationship to create a timepiece based on the synergies of "democratic design" and "universal language". "Yogurt", Nooka's first circular design, will utilize soft and flexible polyurethane, making it similar to the Nooka ZUB line of watches. The display incorporates digital hexagons that comprise the hour in the middle while the minutes circle the outer display of the watch. This watch will feature sleep mode, a 12 and 24 hour display mode and will be available in 6 different "flavors": blackberry, raspberry, blueberry, lime, plain (white), and non-fat (clear).
Karim Rashid is one of the most prolific designers of his generation. Over 3000 designs in production, over 300 awards and working in over 35 countries attest to Karim's legend of design. Karim's work is featured in 20 permanent collections and he exhibits art in galleries worldwide. Karim is a perennial winner of the Red Dot award, Chicago Athenaeum Good Design award, I.D. Magazine Annual Design Review, IDSA Industrial Design Excellence award."
February 13, 2011 | 9 Comments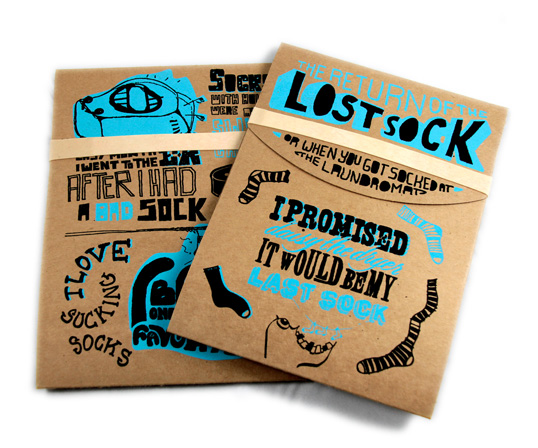 Designed by Camille McMorrow & Bruno Zalum | Country: United States
"Stefan Sagmeister asked his MFA Design class at the School of Visual Arts "Can design touch the hearts of strangers?" Bruno Zalum and Camille McMorrow interpreted the question with a wink, and decided to lighten the hearts of people in the midst of a truly dreadful experience: doing laundry!
The gift that they distributed to New Yorkers in laundromats is a single sock, in a custom package silkscreened with hand-type and illustrations. The packaging tells a story of a washing machine named Gene who has been eating everyone's socks all these years. He was hopelessly addicted to socks. After hitting rock bottom, the story goes that he made these gifts as amends for all the disappeared socks. Camille and Bruno then hit the streets in a Gene the Washing Machine costume they'd designed, distributing the packages to surprised and delighted city-dwellers."
January 29, 2011 | 1 Comment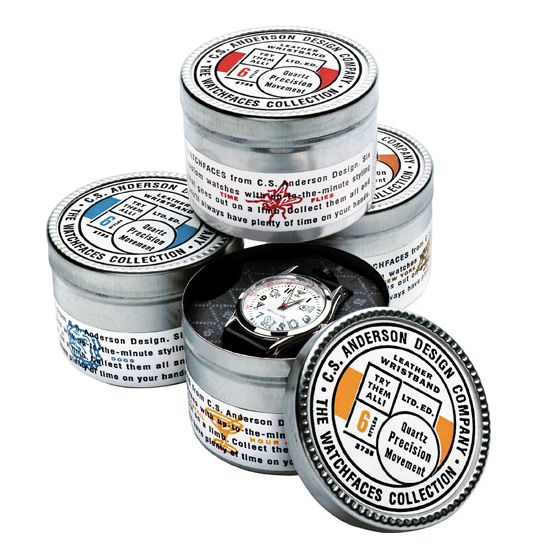 Designed by Charles S. Anderson Design | Country: United States
"This limited-edition series of highly-awarded, high-concept watches was a pet project of CSA Design, with manufacturing help from the Fossil Watch Company. Packaged in custom-tins with 2-color labels that were inexpensive to print but big on impact, with a clean typography treatment spiked with a pop of color and an icon representing each watch's "theme," which included Time Flies, Deadline, and 5 O'Clock Shadow."
January 25, 2011 | 3 Comments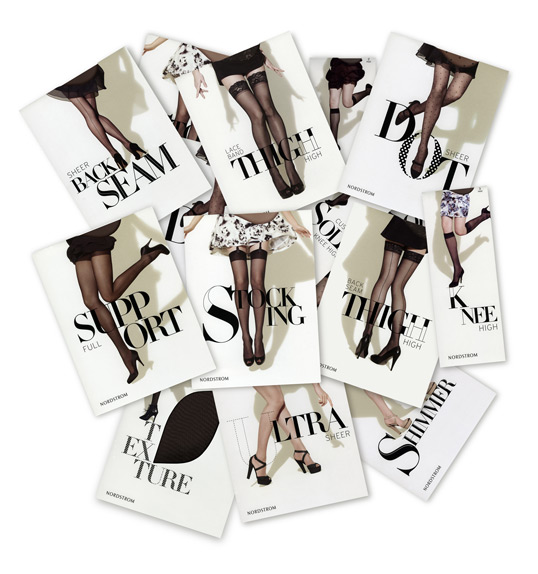 Designed by Turnstyle | Country: United States
"Nordstrom asked us to help them redesign the packaging for their signature line of hosiery. We developed a new look that combines a sense of fashion, attitude and sass through playful photography and interpretive typography."
January 21, 2011 | 5 Comments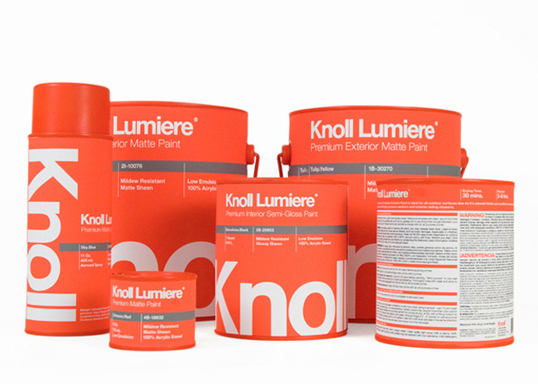 Designed by Kristin Agnarsdóttir | Country: United States
Kristin recently graduated with an M.F.A. in Graphic Design from the Academy of Art University in San Francisco, California. The program emphasized conceptual and critical thinking alongside typographic excellence, visual storytelling and solid craft skills.