September 19, 2010 | 1 Comment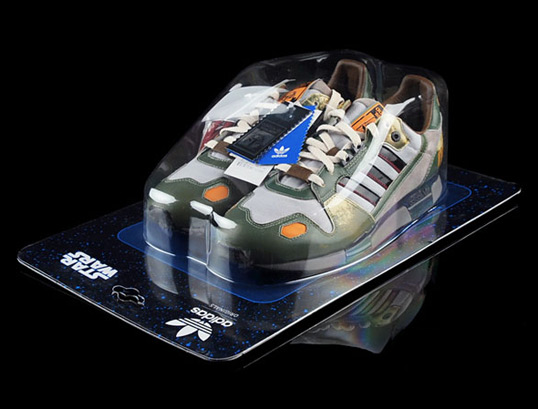 Country: United States
The blister pack for these Boba Fett sneakers which are part of the Star Wars x Adidas collaboration are pure genius. We'd love to know who is responsible for the design of this packaging.
September 12, 2010 | 1 Comment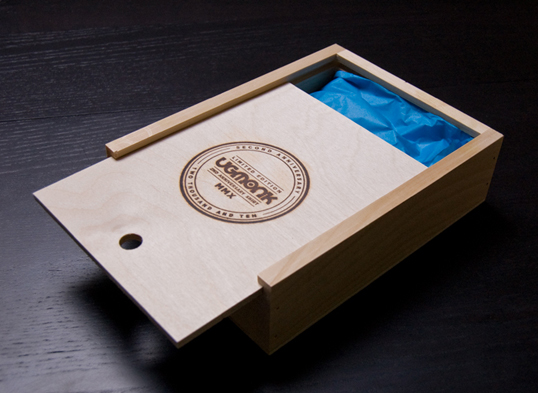 Designed by Jeff Sheldon/Ugmonk | Country: United States
"Each anniversary shirt is packaged in a wooden box (made of solid pine and birch ply) with a wood-burned anniversary logo on the lid. Each set also comes with an Ugmonk laser-engraved wooden coin that have each been individually numbered. Also included is a signed Ugmonk collector's card with the 2nd Anniversary design on one side and the 2nd anniversary logo on the other."
September 6, 2010 | 2 Comments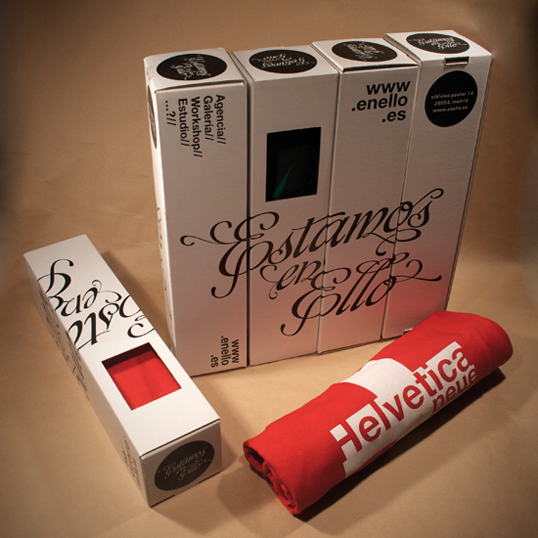 Designed by Estamos en Ello | Country: Spain
Custom packaging for Madrid based design and advertising company Estamos en Ello's T-shirts.
September 1, 2010 | No Comments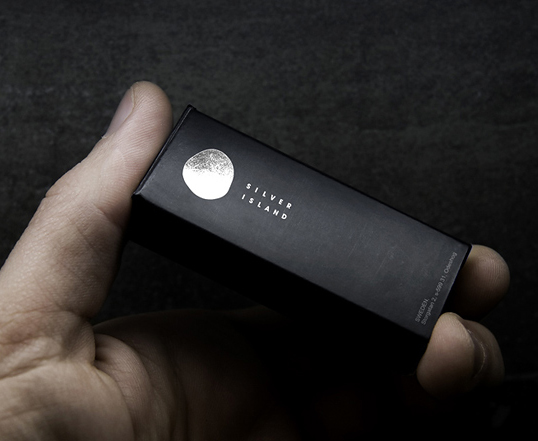 Designed by Creasence | Country: Czech Republic
"Silver Island is a youth fashion, jewelry and accessories brand based in Stockholm. We designed the logo, corporate style and package design for it."
August 25, 2010 | 5 Comments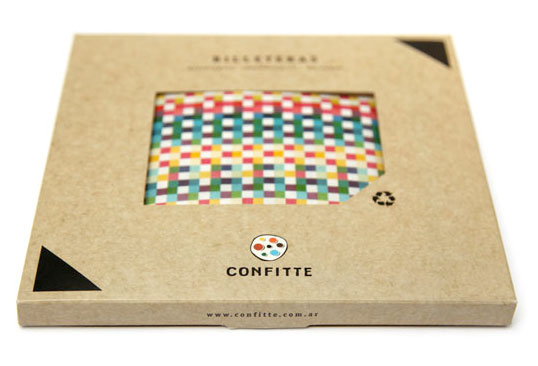 Designed by Follow Us | Country: Argentina
"We designed Confitte's packaging by intertwining their own creative production with the design ideas that their "paper" wallet inspired us. In doing so, we proposed an eco-friendly look, and a square shape with a window exhibiting Confitte's Tyvek wallets and their eye-catching works of recognized Argentinean artists."
August 16, 2010 | 11 Comments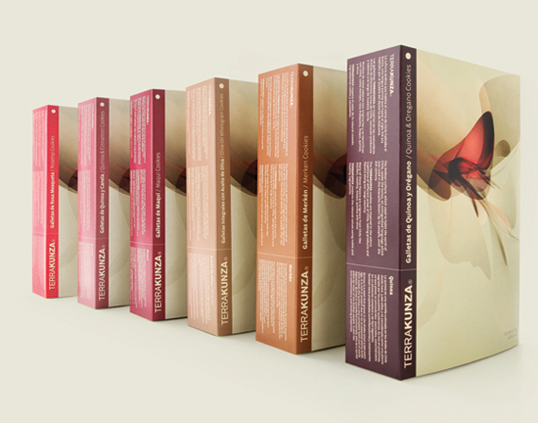 Designed by Porta4 Design Studio | Country: Chile
"Terrakunza is a gourmet cookie project that grabs the original distinctive Chilean ethnic groups' flavors such as merken, rosa mosqueta, maqui, quinoa, oliva. A different package than those in its category shows the gastronomy innovation from its design inspired in an ensemble of sensations that evoke nature's nobility and originality in each flavor."
July 27, 2010 | 2 Comments
Designed by ClapClap Design | Country: Sweden
Colourful garment boxes for this Swedish clothing brand.
July 22, 2010 | 3 Comments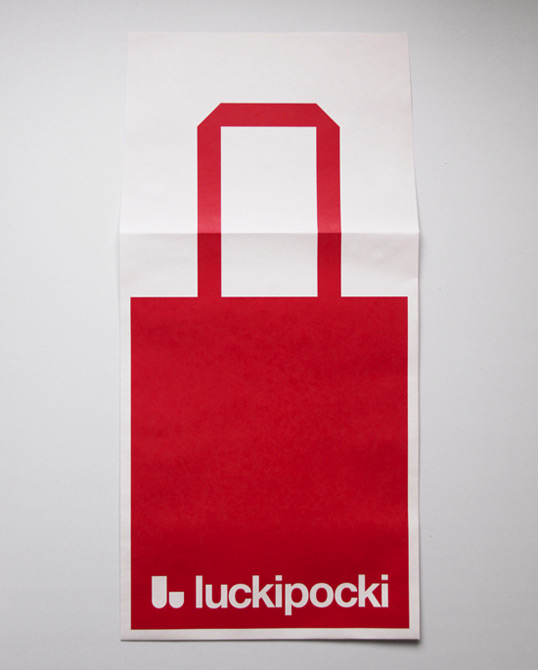 Designed by Blow | Country: Hong Kong
"Luckipocki is a young and fashionable tote bag brand. Their products are sold on-line. Therefore, the products need a package that can be mailed. We have designed an envelope which has a very bold tote bag graphic. The red tote bag graphic is eye-catching and clearly deliver the brand nature. This packaging can be easily recognized in a chaotic mail environment."
July 7, 2010 | 3 Comments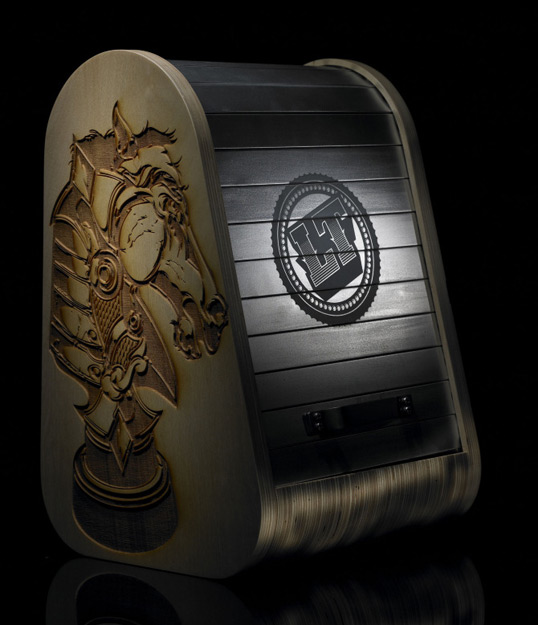 Designed by Jason Murphy | Illustration: Hydro74 | Country: United States
"These photos are from a project concepted by the Nike Athletic Training Brand Design Team and the Football Marketing Team. LaDanian Tomlinson was paying a visit to the Nike campus for the first time and our team decided to do something special for LT. This project was a joint collabo between E. Scott Morris of the Footwear Team, Jason Murphy of the Brand Design Team, Joshua Smith of Hydor74, Isaac Perry of Paradox Media, Julian Duncan of the Football Marketing Team and Jason Badden of the Innovation Kitchen. The Innovation Kitchen funded the project and assisted in it's development. We produced a book, a T Shirt, 1 of 1 sneaker and a one of a kind box. LT absolutely loved it. The goodies were presented to him at an event held on campus..This was truly a great project and special thanks goes out to all involved."
July 2, 2010 | 4 Comments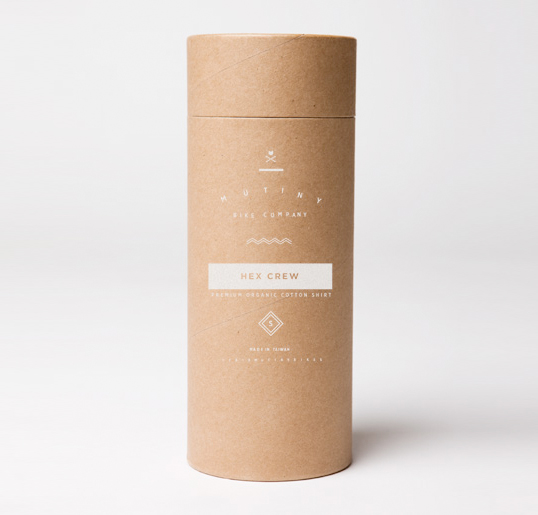 Designed by Caleb Owen Everitt | Country: United States
Kraft tubes screenprinted in a single colour are used to package tees for this bicycle company.