June 12, 2013 | 1 Comment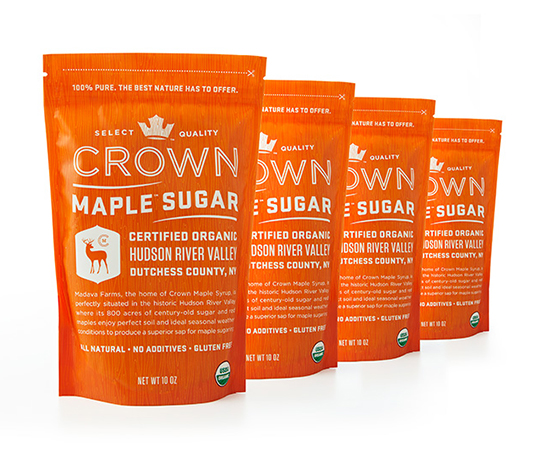 Designed by Studio MPLS | Country: United States
"Evoking the natural elements that abound in the majestic stands of Crown Maple sugar maples, the brand communicates the fusion of natural goodness with the sophisticated, state-of-the-art production techniques that make it the purest maple syrup on earth." See the rest of the brand platform here.
June 9, 2013 | 1 Comment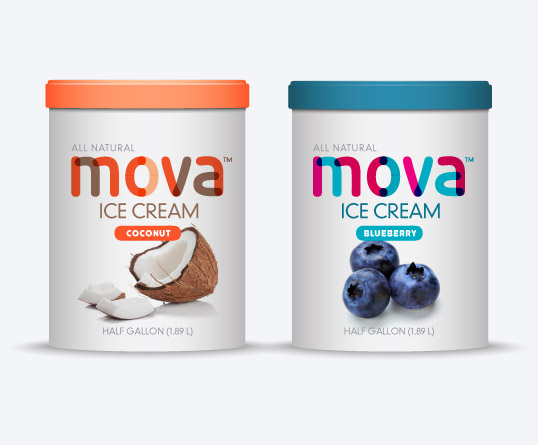 Designed by Luko Designs | Country: United States
"Mova Ice Cream is an English brand ice cream and is now being introduced to the American market. Based in the heart of England's beautiful Camden District, the business is run and owned by husband and wife team Matthew and Isabel Mova.  Mova Ice Cream is full of the finest ingredients skillfully blended into an exciting feast of flavours that are purely indulgent.
In order to captivate the consumer, we brought a quiet purity to the overall design of the packaging yet enlivened it by introducing a whimsical and artistic approach to the Logo/Branding, which was a perfect representation of the bright taste and quality of their products."
May 27, 2013 | 8 Comments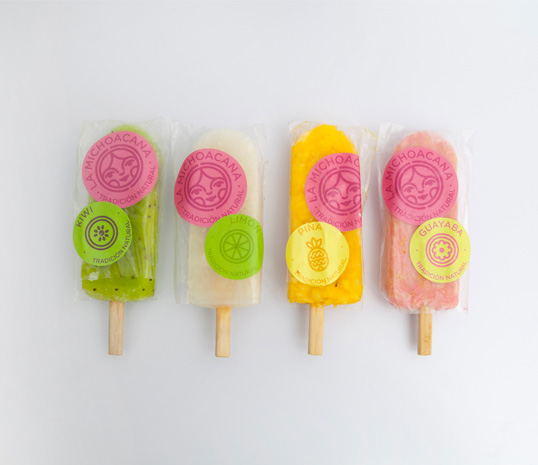 Designed by Parallel | Country: Mexico
"La Michoacana is a traditional Mexican "paleteria" wich has been in the market for a long time now. During this period, the brand has suffered a constant changing on its corporate identity caused by the non attendance to its marketing, leading to a misunderstanding of the brands core. We decided to change the concept by using a new packaging system focused on the substrate and product speech. This will lead to a more natural feel of the product, being able to see it and almost taste it by its natural colors and textures. The logotype was re-designed to make it modern and adjust some old aspects of the first logotype. We decided to conserve the rounded shape and the rounded typography making it more playful and fun. Using just the traditional "rosa mexicano" we designed a vibrant but sophisticated color palette, leading to a more specific target; a traditional brand adjusted to modern times."
May 27, 2013 | 2 Comments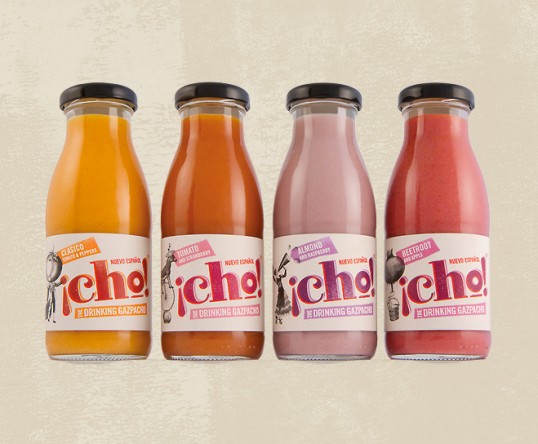 Designed by Blast | Country: United Kingdom
"¡Cho! is a completely unique range of on-the-go drinking Gazpacho recently launched to the UK market. Created by English entrepreneurs and a Michelin starred Spanish chef ¡Cho! is made from organic fruit and vegetables sourced and bottled in Adalucia.
¡Cho! needed to be positioned as a completely different product, and in doing so create its own place in the market. It required a brand identity that communicated a uniquely daring and different gourmet product with real provenance and exquisite taste."
May 25, 2013 | 12 Comments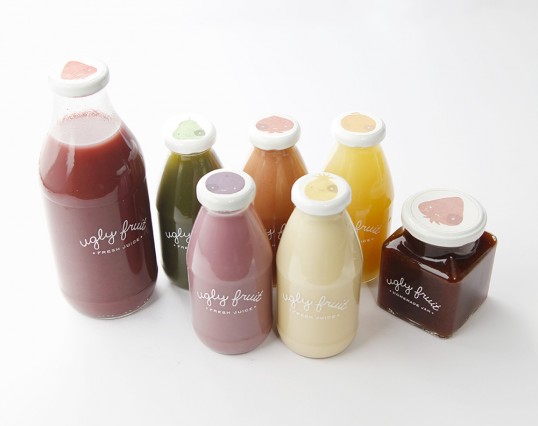 Designed by Mirim Seo | Country: United States
"The idea came from the fact that US markets toss out 15 billion dollars worth of fruits and vegetables each year just because they are bruised or discolored. But they are still fresh and edible. I felt there was an opportunity to stop the waste, so Ugly Fruit was born. Ugly Fruit is a stand that makes juice, jams, and dried fruits out of unattractive produce donated from our neighborhood grocery stores. Ugly fruit, pretty yummy!"
May 24, 2013 | No Comments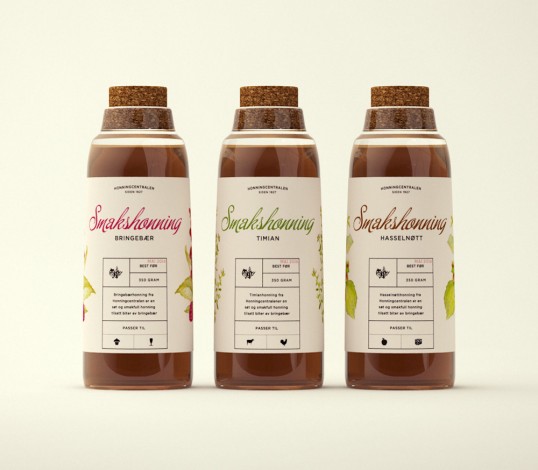 Designed by Morten Johansen, Ida Dølplads & Marius Sunde | Country: Norway
"The brief asked for a new range of flavored honey from Honningcentralen, the leading producer of honey in Norway. Our idea was to create a series of product which made the user feel like a chemist in the kitchen, with honey acting as a complementary ingredient to a variety of dishes — we wanted to create a honey that could act as a tool that could turn the kitchen into a creative playground."
May 22, 2013 | 1 Comment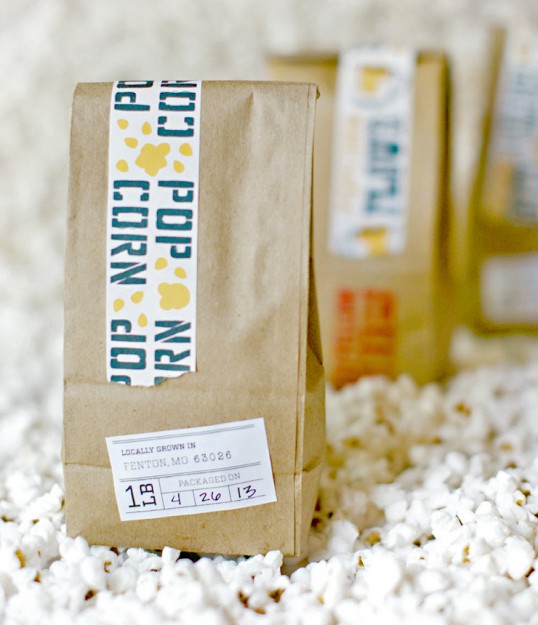 Designed by David Rygiol | Country: United States
"Yellowtree farm is a specialty organic farm producing rare and amazing foods out of St. Louis, MO. This packaging for their popcorn, popcorn grits, and popcorn flour begins with a 100% recycled and compostable bag. The bag is stamped with a wood ring pattern and logo, then sealed with the product tape and labeled with production details. The wood ring pattern visualizes both the farm's name and the topography of the land. Each Package is produced by hand by the farmer, ensuring that every product carries his special touch – from farm to market. Trust your food!"
April 29, 2013 | 4 Comments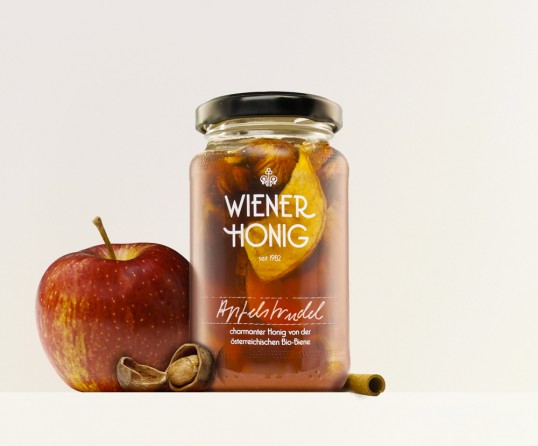 Designed by Werner Singer | Country: Austria
"Wiener Honig is a Vienna based brand specialized in producing organic honey. It was founded by two friends who missed their favorite honey while they where working abroad. Originally they started out with two varieties, now stocking over a dozen. Ranging from "Apfelstrudel" to honey with poppyseed.
The idea was to create a design that highlights the beauty of the product. The simple package displays the different colors and textures of the varieties. The honey speaks for itself."
April 26, 2013 | 1 Comment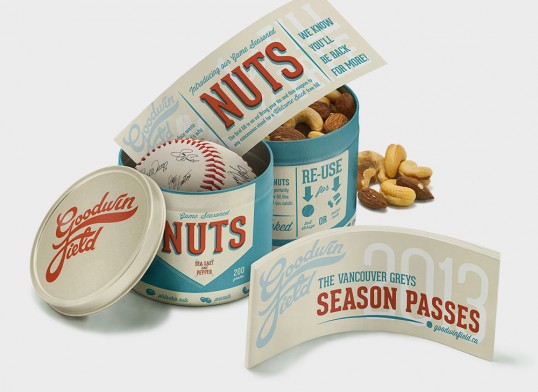 Designed by Allison Chambers | Country: Canada
"In addition to brand development, this project called for creating a strategy to reduce packaging waste at baseball games. Nostalgic script from by-gone days inspired the logo. Fans can re-use their 'Game Seasoned Nuts' tin game after game, or even store a prized baseball. Season ticket holders get the branded tin holding their tickets, a coupon for nuts, and a baseball signed by the players. The goal of the project is to increase loyalty and fan base, while developing a sustainable, environmental solution."
April 24, 2013 | 1 Comment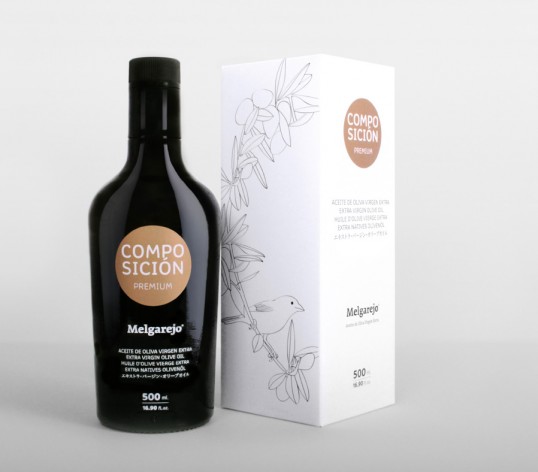 Designed by RSC Estudio | Country: Spain
"Melgarejo is a well known brand for the excellence of their Extra Virgin Olive Oil. The image of the Premium selection is based on neatness and simplicity. Four elements form the proposal: typography (Colette. LuxTypo. Greg Lindy), color, illustration and materials (Paper board Symbol Card PremiumWhite by Fedrigoni). Once again we feel confident about color white as the main distinctive sign for the Premium selection."