April 20, 2013 | 3 Comments
Designed by Heather Nguyen | Country: Canada
"NOBLE Handcrafted is a brand that embraces the collaboration of craft with the pioneering of our new American food tradition, a tradition that is being continually refined."
April 10, 2013 | No Comments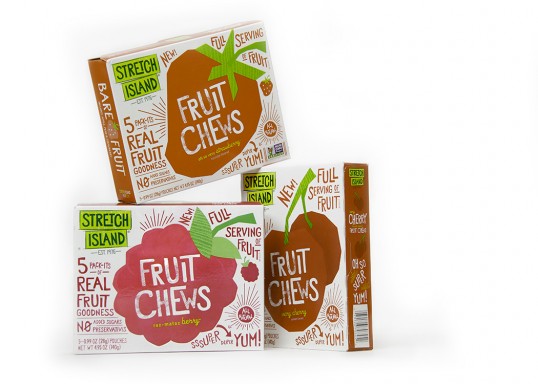 Designed by Ptarmak, Inc. | Country: United States
"Stretch Island Fruit Company has an extensive line of fruit snacks. They came to us looking for a brand refresh and packaging overhaul that would bare fruit. We responded with a concept that truly focuses on the benefits of real fruit in a fun and playful way, appealing to both kids and kids at heart. We used a gloss coating to add depth to the design in a unique way for each sku, and created a truly versatile design system. We hope you enjoy the fruits of our labor."
April 9, 2013 | No Comments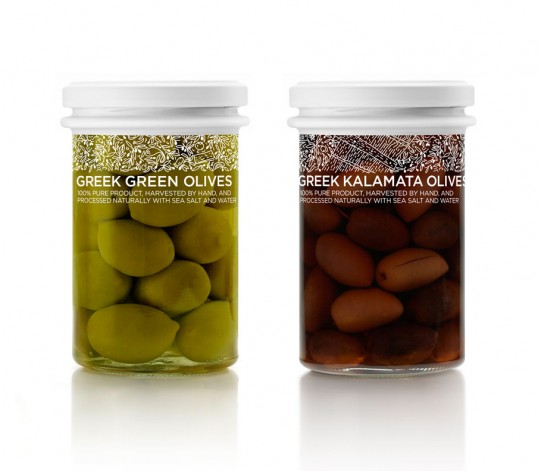 Designed by mousegraphics | Country: Greece
"The products our client exports needed a rich but simple design language in order to reach different foreign markets. We began by designing a logo, where the first letters of the two-words brand name (Food Wealth), are engulfed by the Greek flora, the lush foliage of plants. We thus created the illusion of a tiny 'garden' and allowed for the immediate association with the idyllic land where these products grow. Taking this a step further we designed the outlines of branches and tree leaves, referencing the source plant for every product. Olive trees and thyme are printed on the transparent glass jars, complementing the food within, in a way which allows easy and pleasurable identification. Instead of using color codes, bold graphic symbols and such we aimed for a product differential characteristic closely related to the values of the brand."
April 9, 2013 | 3 Comments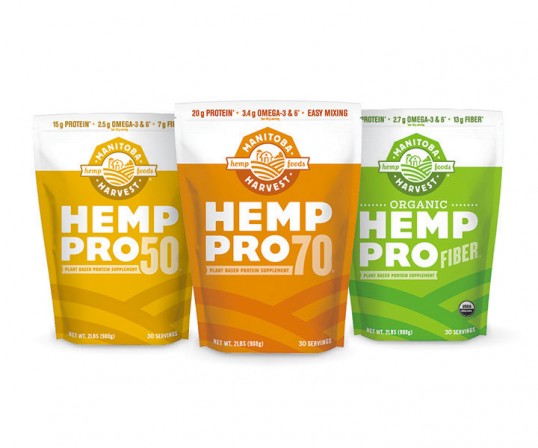 Designed by Ptarmak, Inc. | Country: United States
"Our collaboration with Manitoba Harvest began in 2010, as they were looking to expand their portfolio of offerings. Their packaging and branding had remained relatively untouched since their founding in 1998, and was due for a refresh. While sales were stable, their existing system was not differentiated from other competitive products in the category. It was medicinal, uninviting, unappetizing and dated–all things that do not evoke energy, vitality and health which has been Manitoba's mission since inception. Since it's launch, brand awareness is up and Manitoba Harvest has seen significant growth as an internationally successful hemp food brand. The versatile branding and packaging we created together has set them up for future expansion as they continue to embark on new hemp food ventures, continually promoting health and wellness."
April 8, 2013 | 6 Comments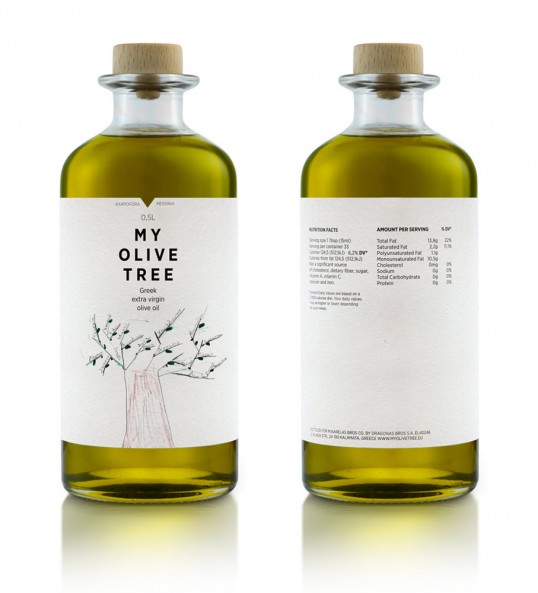 Designed by mousegraphics | Country: Greece
"The brief: "we have been producing olive oil for many years, growing trees in our family's homeland in the Peloponnese. We now want to bottle it, mainly as a present for our friends and family". The target audience: foreign clientele. People who can appreciate product provenance and family care."
The design: it is very rare for a client to come to us with the simple request of "creating a family gift" and this is exactly what happened in this case. We were asked to create a product identity -naming and packaging design of a product – which was meant to address first of all the members of a Greek family of olive oil producers in Karpofora, Messinia. We had to pay tribute to a strong, living tradition and this is exactly what we did."
April 4, 2013 | 3 Comments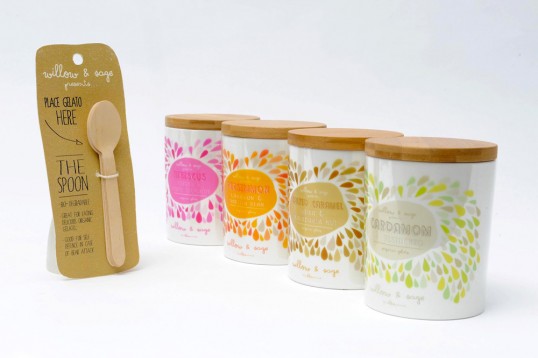 Designed by Zoe Blow | Country: Australia
Organic gelato packaging for a conceptual brand called Willow and Sage from RMIT student Zoe Blow.
April 1, 2013 | 1 Comment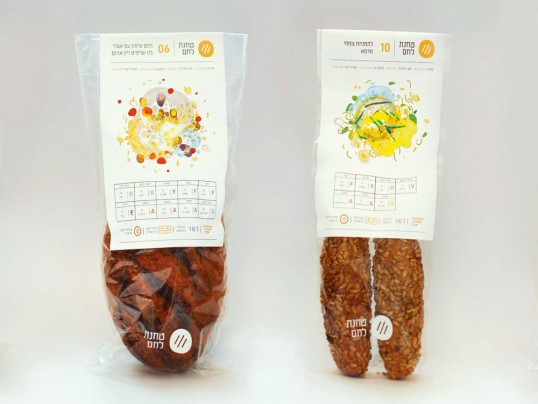 Designed by Yonatan Sheinker | Country: Israel
"Identity and Packaging "Tahanat Lehem" (The Bread Mill), experimental bakery brand focusing on new and innovating breads. The bakery taking it's values from the first entrepreneur Moses Montefiore who boldly built the first neighborhood and wind mill outside the Jerusalem walls combined with modern science and molecular gastronomy."
March 28, 2013 | 1 Comment
Designed by Shout Design | Country: New Zealand
"George Weston Foods were looking to refresh the packaging of their artisan bread range "two Hands". The task was to inject more craft and evoke the feel of locally baked bread.
The Solution was inspired by the blackboard of small New Zealand deli's and bakeries. The typography was hand crafted by Jo Tronc of watermark illustration as both the client an Shout felt to live up to the brand name and values hand typography was the only answers."
March 26, 2013 | 3 Comments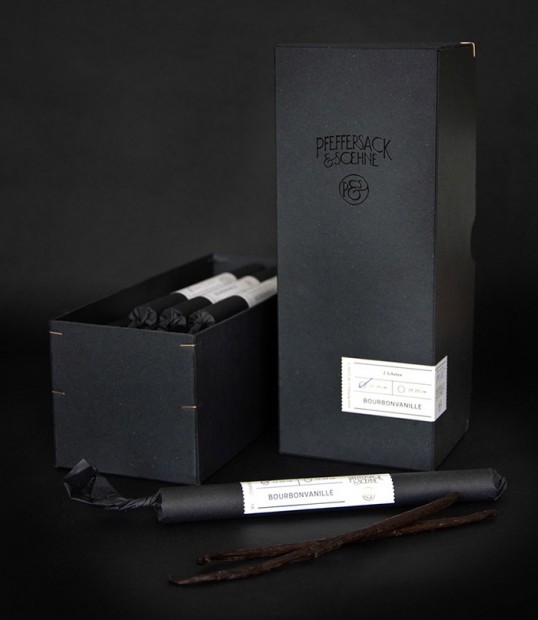 Designed by Pfeffersack & Soehne | Country: Germany
"The handcrafted gourmet spices from Pfeffersack & Soehne got addition to the family.
Premium vanilla from Madagascar in corked glass tubes ennobled with a black wrapping, featuring hand finished labels and a retail packaging made of stapled cardboard."
March 7, 2013 | 1 Comment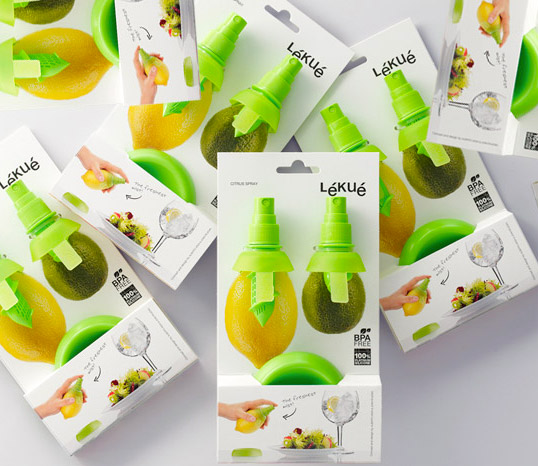 Designed by Nomon Design | Country: Spain
"Art direction and graphic design of Citrus Spray allowing to spray fruit juice directly from the citrus to flavor dishes, drinks and cocktails."