April 1, 2013 | 1 Comment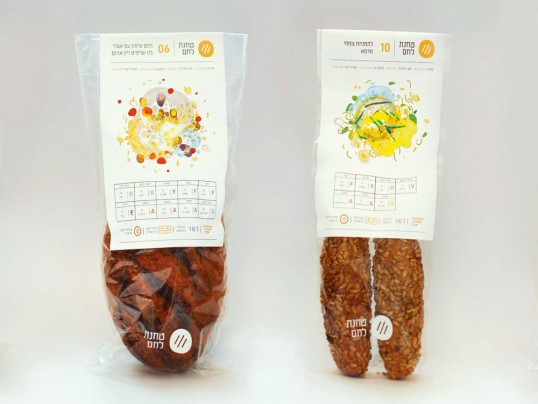 Designed by Yonatan Sheinker | Country: Israel
"Identity and Packaging "Tahanat Lehem" (The Bread Mill), experimental bakery brand focusing on new and innovating breads. The bakery taking it's values from the first entrepreneur Moses Montefiore who boldly built the first neighborhood and wind mill outside the Jerusalem walls combined with modern science and molecular gastronomy."
March 28, 2013 | 1 Comment
Designed by Shout Design | Country: New Zealand
"George Weston Foods were looking to refresh the packaging of their artisan bread range "two Hands". The task was to inject more craft and evoke the feel of locally baked bread.
The Solution was inspired by the blackboard of small New Zealand deli's and bakeries. The typography was hand crafted by Jo Tronc of watermark illustration as both the client an Shout felt to live up to the brand name and values hand typography was the only answers."
March 26, 2013 | 3 Comments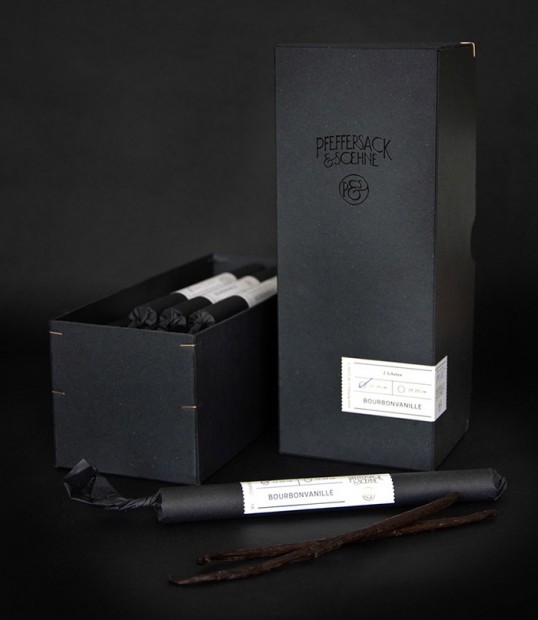 Designed by Pfeffersack & Soehne | Country: Germany
"The handcrafted gourmet spices from Pfeffersack & Soehne got addition to the family.
Premium vanilla from Madagascar in corked glass tubes ennobled with a black wrapping, featuring hand finished labels and a retail packaging made of stapled cardboard."
March 7, 2013 | 1 Comment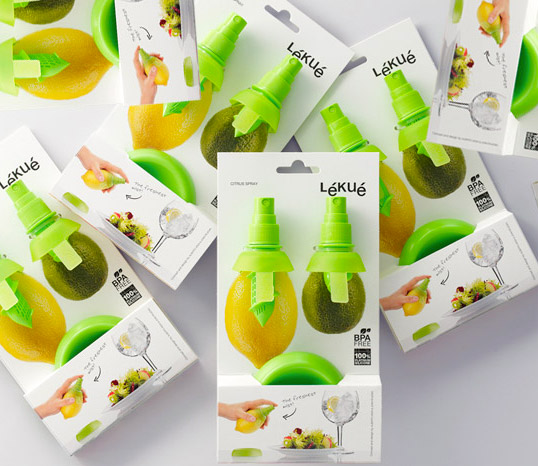 Designed by Nomon Design | Country: Spain
"Art direction and graphic design of Citrus Spray allowing to spray fruit juice directly from the citrus to flavor dishes, drinks and cocktails."
March 6, 2013 | 4 Comments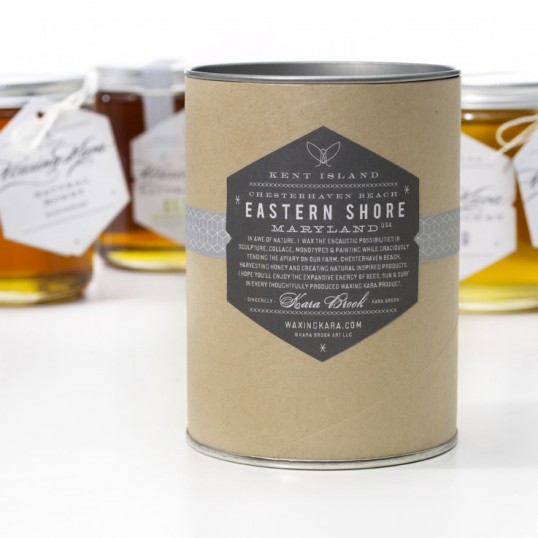 Designed by Funnel | Country: United States
"As a former graphic designer and teacher of graphic design, I figured this would be a short and simple journey—one that I could handle solo. That was a year ago.
Even though I had done package design before, I quickly decided I was under-qualified to do my honey package design. This occurred to me when my nephew's girlfriend gave me a candle gift so uniquely packaged that I had to call the candle company and ask for the designer's name."
March 6, 2013 | No Comments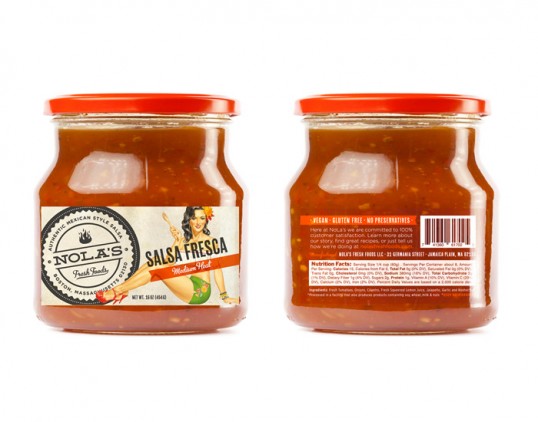 Designed by MDG | Country: United States
"NOLA'S is a local startup fresh foods company. MDG was tasked with creating an original brand image & identity for NOLA'S. Our client had a vision, "Think June Cleaver meets a Vargas pin-up." That in mind, we worked with illustrator Mark Stutzman to craft the face of the brand, the lovely Ms. Nola. From there, we created an original logo mark and packaging concept and NOLA'S Fresh Foods was off. In select stores now!"
March 5, 2013 | 1 Comment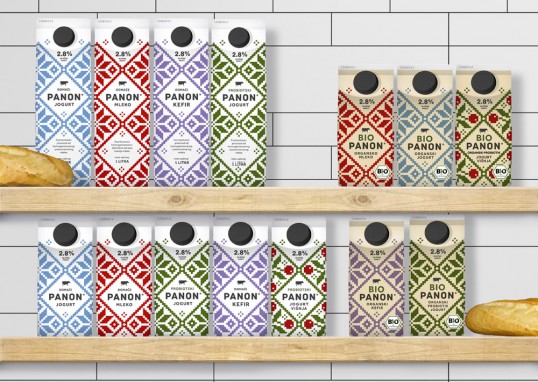 Designed by Peter Gregson | Country: Serbia
"Peter Gregson Studio designed the packaging and ID for new brands of organic and non-organic milk, yogurt and kefir called PANON® and BIOPANON®. They are produced in 0.5 and 1 liter packaging. We saw this task as an opportunity to go back to the "basics" both in design and tradition. So, we used the pattern of traditional embroidery and turned it into a simple graphic form."
March 1, 2013 | 1 Comment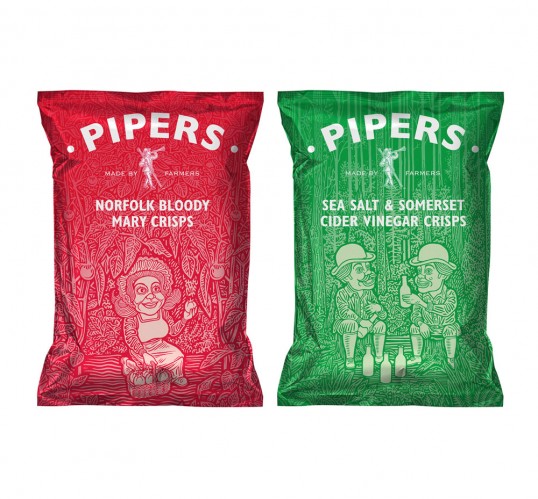 Designed by Founded | Country: United Kingdom
"We redesigned the identity and packaging for Pipers Crisps, the idea was deemed too extreme in the end, but we loved the work so much we wanted it to see the light of day. We commissioned illustrator Matthew Green to help develop the Piper and his world of friends to depict the various incredible Piper flavours."
February 28, 2013 | 10 Comments
Designed by Crispin Porter + Bogusky | Country: United States
"CP+B just created the pizza boxes for Domino's new Handmade Pan Pizza and we wanted to share the designs with you. The box's design centers around Domino's commitment to transparency, by exposing a "dirty little secret" of the pizza business; most of the pan pizzas that people are eating are made with frozen dough. Domino's, however, uses fresh dough that's never frozen. To highlight this, CP+B created the nearly all-black box as a visual reminder that the pizza inside was both handmade and baked directly in a pan, while the outside of the box is loaded with fun facts. Like how it took three whole years to develop, and how each is made with fresh."
February 20, 2013 | 1 Comment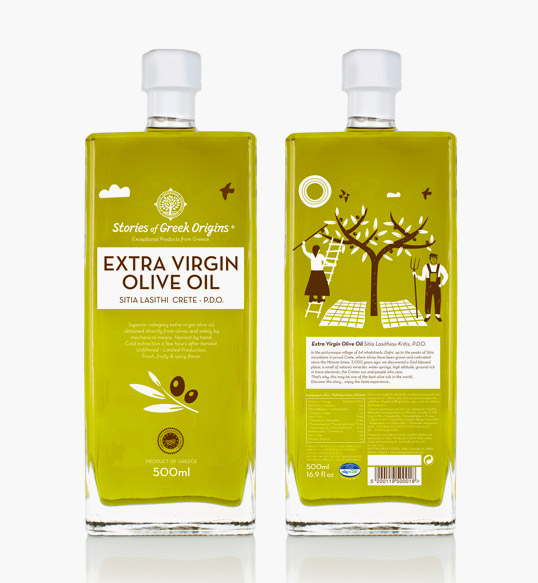 Designed by Bob Studio | Country: Greece
"Branding and packaging design for a family of premium Greek food products.
The identity is based on illustrations that depict traditional agricultural activities from the Greek countryside. The illustrations are inspired from traditional folk art, using repetitive elements to form a pattern, adding a retro feeling, while every illustration is made using a maximum of 3 colors, by overlaying colors."