August 3, 2012 | 2 Comments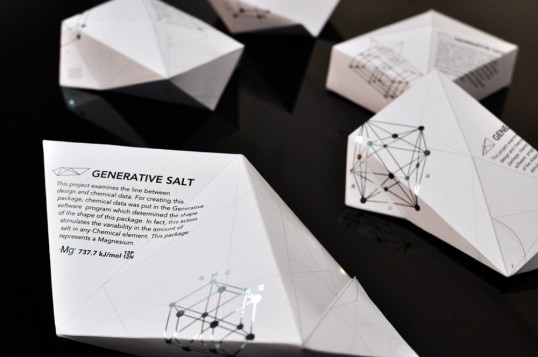 Designed by Dan Moukatel | Country: Israel
"This project tests the boundaries between designing and chemical data. During my research on salt, I discovered that the salt that we all are familiar with and use for cooking purposes, actually plays a much bigger and important role in our lives. It turns out that salt is found in almost any chemical element around us in different amounts and dosages.
During the production procedure of table salt in Dead Sea Works, four other chemical elements are being refined: potassium, aluminum, bromine and magnesium, from which we produce all sorts of materials that are of use to us in daily living. In my project, I decided to focus on the four chemical elements and to visualize the changing of the salt in each one of them."
August 2, 2012 | 23 Comments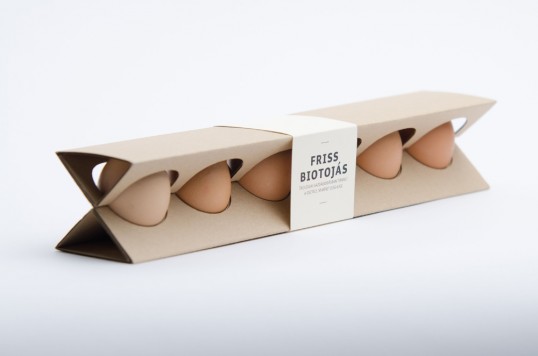 Designed by Otília Erdélyi | Country: Hungary
"My goal was to design an innovative package using a small amount of material. It's made of natural microwaved carton and consists of one piece. The eggs are placed into ellipse-shaped cuts. The eggs are removed by turning the topside."
July 21, 2012 | 3 Comments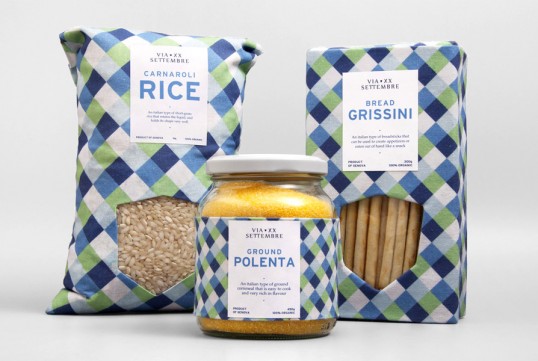 Designed by Studio Fusentast | Country: Norway
"A family run business from the harbour town of Genova, making and distributing organic food. A pattern with a distinct color scheme inspired by the sea is consistently used on all packaging, making it easy to recognise. The labels are kept simple, yet informative, and the typefaces chosen are inspired by Italian culture. The crest used in the logo and on the packaging is to emphasize the family aspect."
July 19, 2012 | No Comments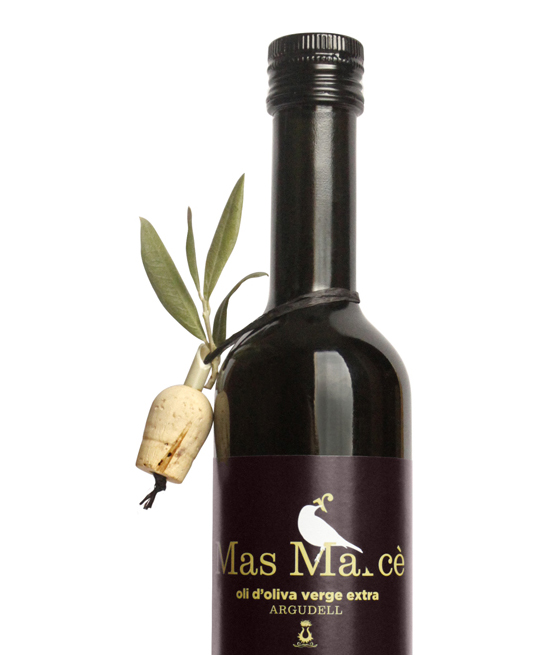 Designed by Senyor Estudi | Country: Spain
"Every good countryman curses the bones of the thrush because in cold weather it is this bird that eats the olives. Nevertheless, this fact indicates a healthy olive grove. And this is true in the case of the olive grove based on ecological production, from which a native variety extra virgin olive oil known as Argudell is extracted. Illustration and typography merge to represent this scene, taking advantage of the round drop that reminds one of an olive hanging from a branch that has just been broken off."
July 13, 2012 | 1 Comment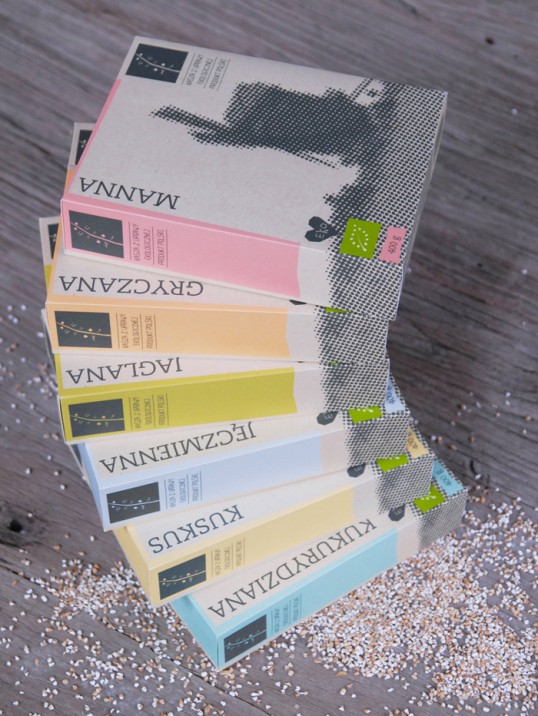 Designed by Kamila Mitka | Country: Poland
"Kasha Kasha is a new Polish brand of carefully selected eco-friendly agricultural products. The brand is targeted at young consumers concerned about healthy eating. The main objective of the project is a display of honesty. The cardboard packaging communicates unambiguously its ecological sourcing, while the subtle colouringis the effect of the application of eco-friendly printing methods. The image on the front of the packaging underlines the tradition associated with the product. Raster used for the image of a mill is intended to reflect the textureof the grains inside the box."
July 11, 2012 | No Comments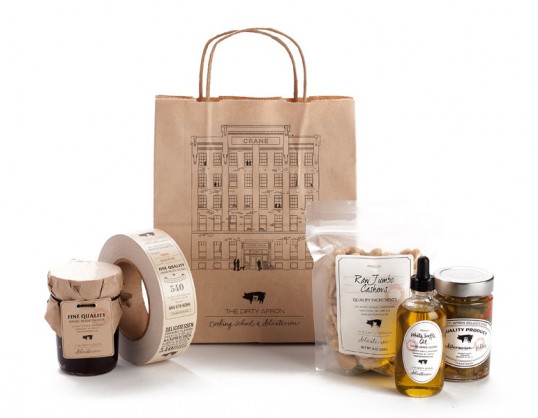 Designed by Glasfurd & Walker | Country: Canada
"The Dirty Apron's Delicatessen offers hot lunches, gourmet sandwiches, take-home carvery meals, deli meats, local BC Cheeses, fresh flowers, and specialty ingredients and products.
Glasfurd & Walker were commissioned to design all packaging and promotional items for the Delicatessen. From bread bags, shopping bags and tape to gift boxes, lunch boxes and products on the shelves."
July 10, 2012 | 8 Comments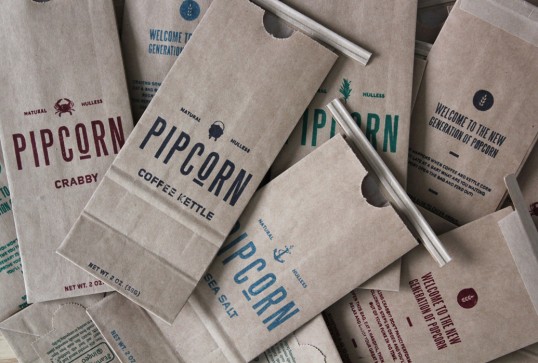 Designed by Freddy Taylor & Noah Collin | Country: Scotland
"Pipcorn is a young company, who focus on producing organic, hulless popcorn. Inspired by 1850′s wooden, hand painted signage and the American grocery bag, our aim was to reflect both the honest and natural nature of the brand. Each bag is also hand-stamped, emphasises the homemade feel that lies and the heart of Pipcorn."
July 6, 2012 | 1 Comment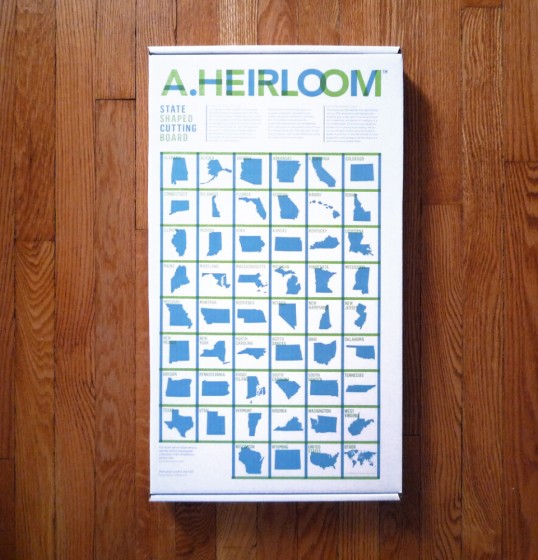 Designed by enormouschampion | Country: United States
"We worked with A. Heirloom, a company that makes US state-shaped cutting boards, to design a single box that could house all of their different shaped boards. The solution was to create a "periodic table" of state-shapes that could be marked off to indicate the box contents. There is also an additional "other" box for their occasional custom request."
July 6, 2012 | 8 Comments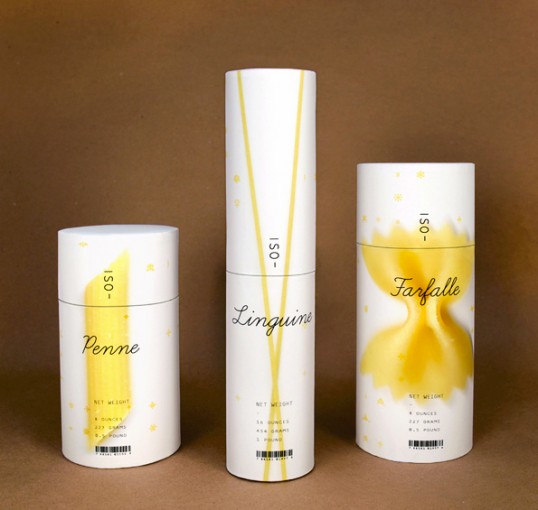 Designed by Bryan Ku | Country: United States
"Realizing that most people have a difficult time gauging how much pasta to cook. This is a fictional brand and packaging for pasta. The sustainable, cylindrical structures functions to help isolate the correct amount of pasta per serving while differentiating itself amongst its competition of sacks and boxes.
The caps double as a measuring device. The length of the caps are determined by the volumetric space of one serving size of any short-cut noodles.
Long noodles utilize an alternate mechanism within the cylinder. By rotating the upper half of the structure, the top of the package reveals an opening that allows exactly one serving size to pass through at a time."
July 6, 2012 | No Comments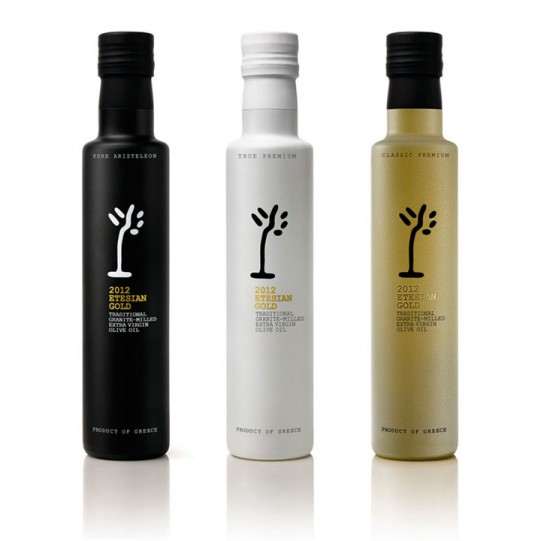 Designed by mousegraphics | Country: Greece
"Brief: we market our premium product abroad and mainly in the Far East, where it is considered a cosmetic, aside from being consumed as a precious food item.
Audience: consumers who appreciate pure ingredients and the rituals relating to their consumption.
Design: targeting a cultural milieu with very specific communication semiotics and particular habits, we opted for a design which, subliminally, speaks about archetypes, about the signs and symbols of the oldest civilizations. Product 
of an ancient land and a sacred plant, the 'etesian gold oil' is saved in an elegant bottle. It is sealed with the graphic symbol, used in linear b (an ancient greek pre-alphabet syllabic script) to mean 'olive'. Color tones and hues are kept to the minimum of an earthly palette."