December 18, 2012 | 5 Comments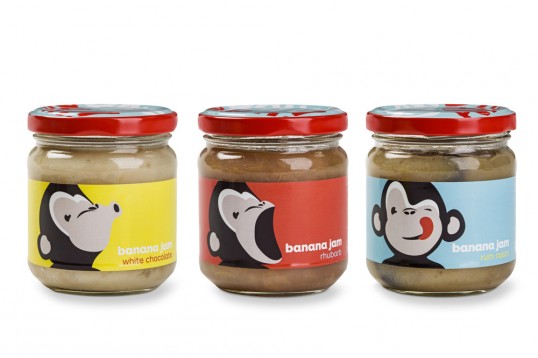 Designed by Peck and Co. | Country: United States
"Emilie Wildiers came to us with the idea of building a new brand around her unique, banana-based jam recipes. She runs a well-known company in Belgium that has been creating various jams and jellies since the 80′s. But, this is not just another condiment to add to the pantry. It's deliciously different. A shareable delicacy for every member of the family, from choosy moms and dads, to the kids.
The name we chose is unmistakable in any language. Say it out loud, and you can't help but smile. "Nom-Nom" the monkey is not only the hero of the brand… he's a new member of your family. Bon Apetit!"
December 16, 2012 | 3 Comments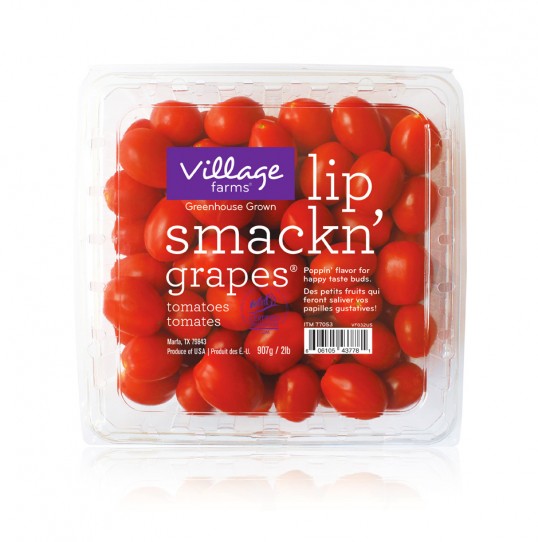 Designed by Edmundson Martin | Country: United States
"Village Farms grows and markets greenhouse grown, high quality hydroponic produce throughout the U.S. Their varieties include a full line of hydroponic tomatoes, peppers and cucumbers that are grown in a way that is healthier for people and the planet. Our goal with the rebrand was to create a current and cohesive brand voice to enhance shelf presence and freshness perceptions. We helped develop trademakable variety names that key on flavor profiles and simplify dual language application. The new packaging system utilizes clear labeling to enhance product visibility, while consumer-friendly typography and custom illustration combine to create the feeling of a contemporary farmers market."
December 12, 2012 | 3 Comments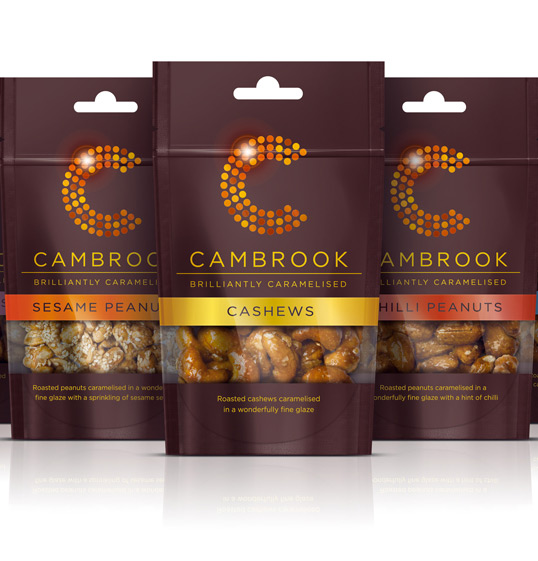 Designed by Beeson + Beeson | Country: United Kingdom
"You could be forgiven for thinking that nuts are nuts. But when we met the team from Cambrook we discovered that nuts can be a work of art. As the original founders of Dormen's Nuts these guys had learned a thing or two about quality and wanted to launch the ultimate range of caramelised nuts handmade right here in England. 
The thing that struck us immediately about these nuts was their amazing shine. This kind of fine glaze is unlike other caramelised nuts available in the UK and can only be produced using the same gentle panning method that is commonplace on the continent.  
We created the strapline 'brilliantly caramelised' to capture the unique shine of the caramel in a very British tone. To bring a little glamour to the otherwise earnest nut aisle our design puts their name in lights, making them famous for their brilliantly caramelised nuts. The dazzling C of Cambrook draws on the 'brilliance' of the product to act as an icon for the brand across a range of packaging and other communication."
December 9, 2012 | No Comments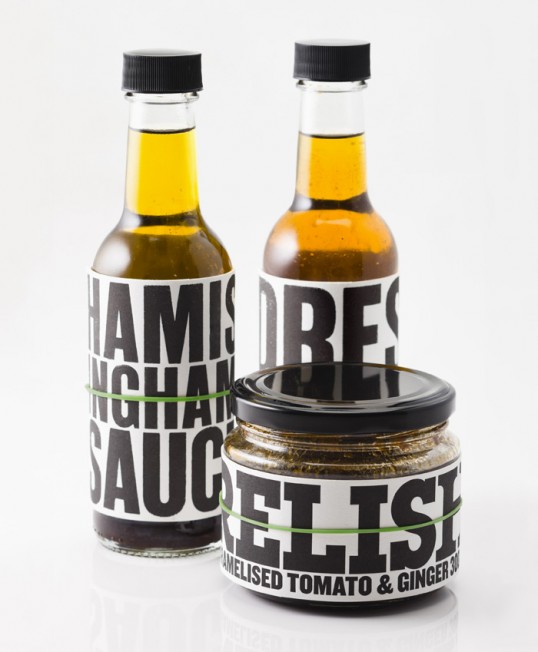 Designed by Frost* Design | Country: Australia
"Sydney chef Hamish Ingham came to Frost* with a challenge to relish ­- literally. His new range of gourmet sauces and relishes needed a distinctive packaging solution and Frost* created a scheme that is as tasty as the contents. Bold letterpress typography speaks to the honesty of the ingredients and references the décor of his flagship restaurant, Bar H, in Sydney's hip and happening Surry Hills.
Hamish's range of gourmet sauces and relishes include Soy, Fennel & Chilli Oil Dressing, Caramelised Tomato & Ginger Relish, Soy, Lemon & Horseradish Sauce and Olive Oil. Frost* also designed the Red and White Wine labels as part of the family."
December 6, 2012 | 1 Comment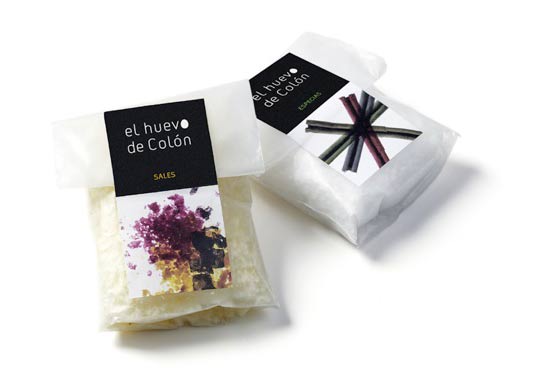 Designed by Canya Studio | Country: Spain
"Creation and implementation for the corporate identity of this boutique high cuisine and delicatessen products. The ingredients were photographed on a light table and later treated by altering colors, textures – creating an original and exclusive line with this property. This concept was implemented in both graphic line product packaging and interior signage at the point of sale."
December 6, 2012 | 1 Comment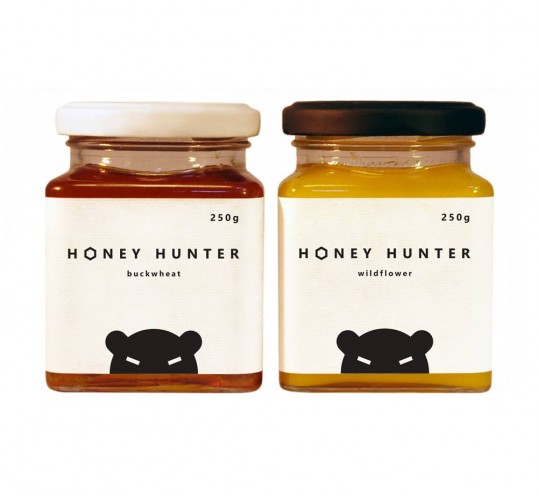 Designed by Fresh Chicken | Country: Russia
"Honey hunters are people who gather honey from wild bee colonies. Designers of Fresh chicken agency treated this expression word for word. Honey and a bear is a classic combination, and the decision was to design a "bad" bear who would do anything to steal his favorite honey. People are fed up with positive characters, happy families and sweet animals in commercials, they're waiting for something fresh. Our bear is not nice, he lies in wait for the right moment. Keep an eye on your honey!"
November 30, 2012 | No Comments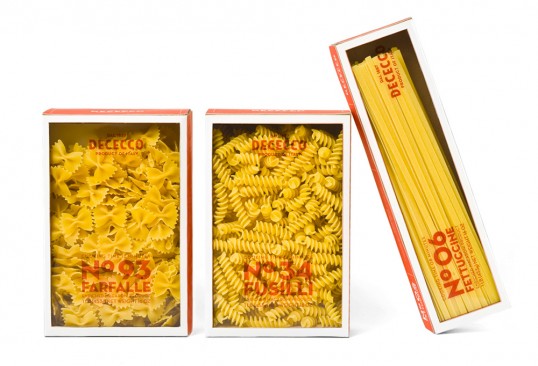 Designed by Kate Yip | Country: United States
"Packaging redesign of DeCecco. The new design is clean, simple and display the pasta with a generous view. "
November 28, 2012 | 4 Comments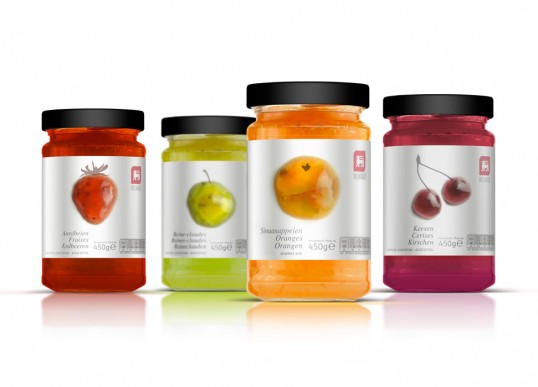 Designed by Lavernia & Cienfuegos | Country: Spain
"The characteristic of jam, apart from its taste, is its colour and texture. A gelatinous semi-transparency, very difficult to imitate. That is to say, its status as a pigment. So we decided to draw the each fruit using its own jam as the paint. It is a basic product that does not require much explanation, that should be clearly identified and recognized and be easy to find on the shelf. The result should be direct and simple. The image of fruit made of the jam is an effective way to represent a jam made from fruit."
November 26, 2012 | No Comments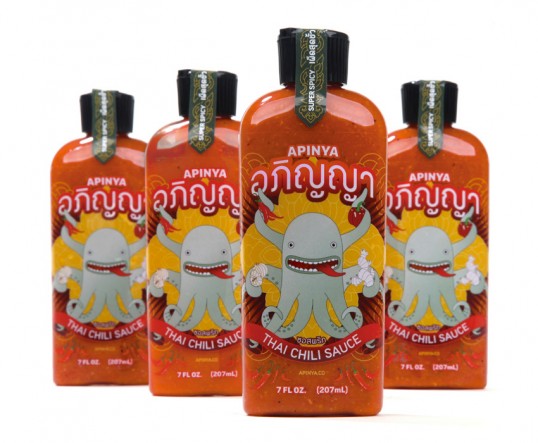 Designed by Apsara | Country: United States
"Apinya Thai Chili Sauce is our signature hot sauce inspired by the flavors of Thailand and made with fresh Thai chilies, roasted red peppers, garlic, and ginger.
The creative team designed the overall brand based on extensive research of Thai cultural design elements and existing Thai food packaging. The brief required that the product be quickly visually recognizable, include references to Thai culture, and focus on details to convey a high-quality product. The label artwork was custom illustrated to reflect a "maximal" aesthetic of Thai design while staying visually balanced.
The octopus character is unique, eye-catching, and real octopus pairs well with the hot sauce itself. A clear label was used to actively exploit the texture and bright color of the sauce as part of the design. The octopus's tentacles showcase the main ingredients and he even has a mouth full of the sauce if you look closely."
November 25, 2012 | No Comments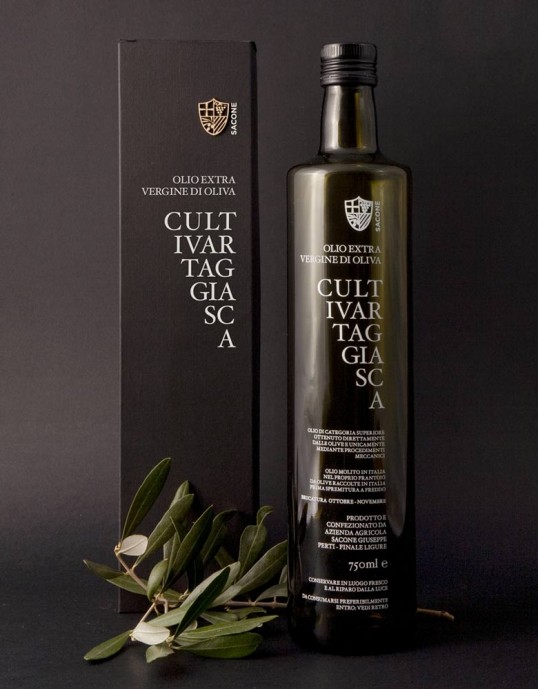 Designed by Paolo Varratta Design Consultant | Country: Italy
"Sacone is a small farm located in the Riviera Ligure. It's a family company that is growing thanks to the great passion of owners and offers high quality products. The Extra Vergine Olive Oil "Cultivar Taggiasca" is probably one of the best olive oils available on the market. The request was to create a packaging that would match the content and to design a "corporate Identity" with a strong image joint to the location and the tradition. The label is made with silk-screen printing in one color and it is done directly on the bottle. This choice, has been made not only by aesthetic issues but also by functional needs.  Competitors usually use a paper label that becomes greasy during use. Otherwise the box is made of black cardboard , where the graphic is printed with hot foil, while the logo, manually applied, is made of real wood realized  by laser cutting."