July 6, 2012 | 8 Comments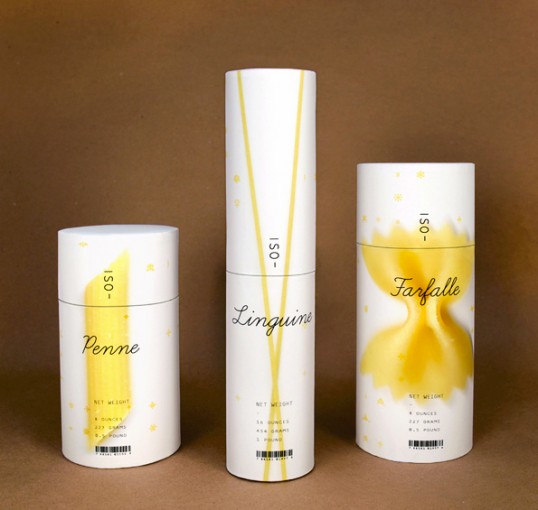 Designed by Bryan Ku | Country: United States
"Realizing that most people have a difficult time gauging how much pasta to cook. This is a fictional brand and packaging for pasta. The sustainable, cylindrical structures functions to help isolate the correct amount of pasta per serving while differentiating itself amongst its competition of sacks and boxes.
The caps double as a measuring device. The length of the caps are determined by the volumetric space of one serving size of any short-cut noodles.
Long noodles utilize an alternate mechanism within the cylinder. By rotating the upper half of the structure, the top of the package reveals an opening that allows exactly one serving size to pass through at a time."
July 6, 2012 | No Comments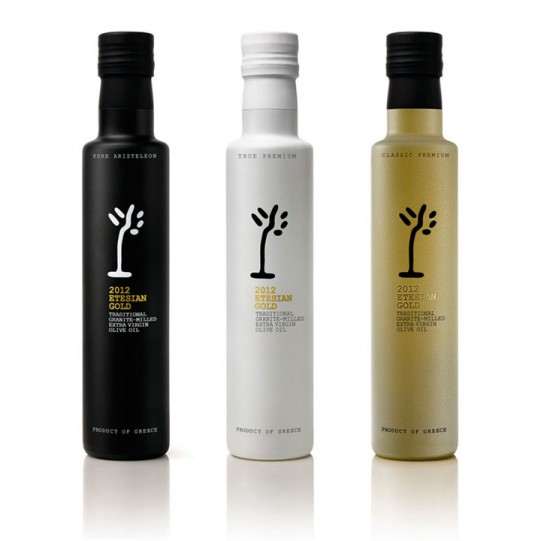 Designed by mousegraphics | Country: Greece
"Brief: we market our premium product abroad and mainly in the Far East, where it is considered a cosmetic, aside from being consumed as a precious food item.
Audience: consumers who appreciate pure ingredients and the rituals relating to their consumption.
Design: targeting a cultural milieu with very specific communication semiotics and particular habits, we opted for a design which, subliminally, speaks about archetypes, about the signs and symbols of the oldest civilizations. Product 
of an ancient land and a sacred plant, the 'etesian gold oil' is saved in an elegant bottle. It is sealed with the graphic symbol, used in linear b (an ancient greek pre-alphabet syllabic script) to mean 'olive'. Color tones and hues are kept to the minimum of an earthly palette."
July 3, 2012 | 2 Comments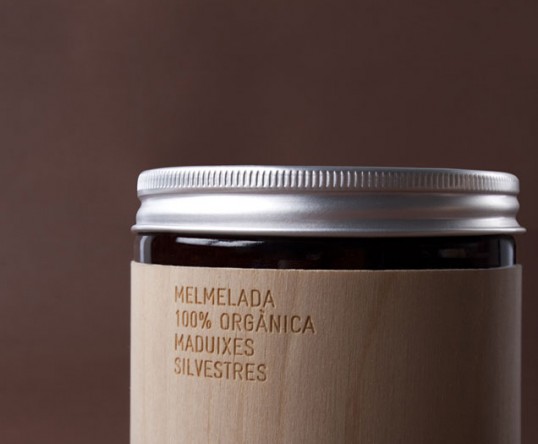 Designed by Marnich Associates | Country: Spain
"Packaging design for organic produce maker MamaBrown. The label is laser-engraved over thin wood."
July 2, 2012 | No Comments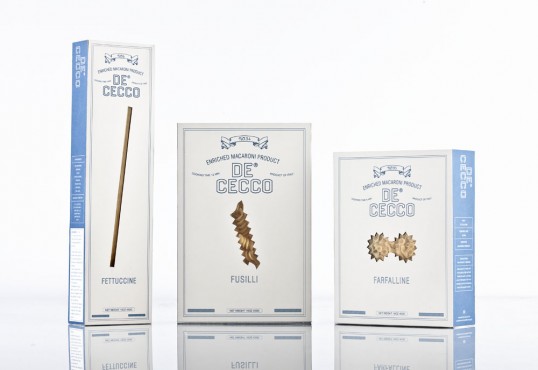 Designed by Tess Yoonji Lee | Country: South Korea
"De cecco is pasta company founded in 1886 in Italy."
June 29, 2012 | No Comments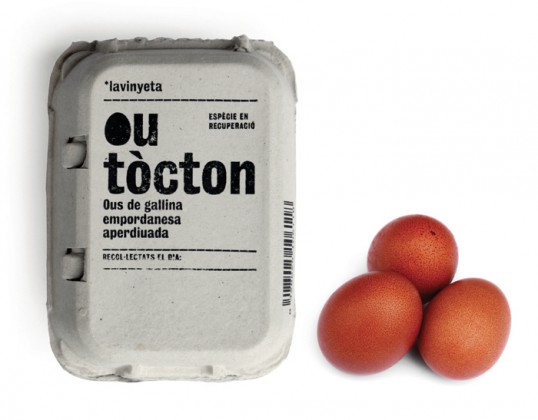 Designed by Senyor Estudi | Country: Spain
"During the Mancommunity period in the early 20th century, the Empordà was a point of reference in Catalan poultry farming, and many shows and competitions were held here. The Empordanese Aperdiuada hen –a minority breed that lays peculiar dark, speckled eggs– almost became extinct during the Civil War. Fortunately, some specimens survived on a farm in Castelló d'Empúries, which led to the recovery of this special breed."
June 28, 2012 | 3 Comments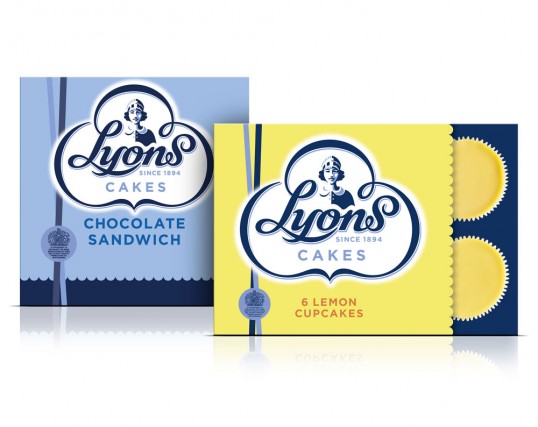 Designed by jkr | Country: United Kingdom
June 26, 2012 | No Comments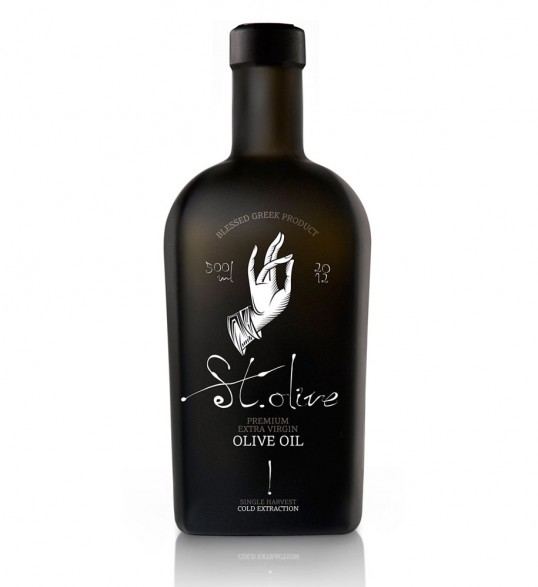 Designed by mousegraphics | Country: Greece
"Brief: we are targeting a selective and well informed clientele, abroad. We want to stress the special qualities of our product.
Design: since our client wanted to avoid having a 'provenance-oriented' identity, we turned to the area of basic human aspirations. Creating the product's identity, we resorted to a singular combination of metaphysics and humor. We used the term "St. Olive", not in a religious context, but as an attempt to bring forward the chthonic, primary, life-giving character of the oil fruit. Design helped us make this approach more concrete and acute: it placed a hand – the very representation of the spiritual and the divine- within the area of the ritual, the human and the feasible. In this way humor allowed for process to emerge as the care needed to make things great. We even collaborated with a painter specializing in byzantine iconography, in order to be faithful to the codes of the symbolic language we chose. It was our way to confirm once more what we believe is on the basis of every communication: everything, from the simple to the complicated, is "a leap of faith' and one there is no reason to take without being well prepared."
June 25, 2012 | No Comments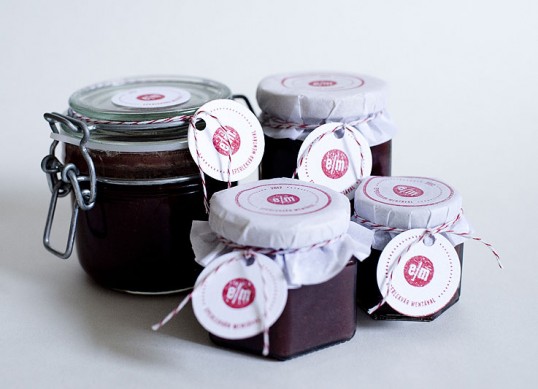 Designed by Eszter Laki | Country: Hungary
Packaging design for a self-made strawberry jam.
"When the season finally arrived, we went to the strawberry fields close to Budapest to fill up our buckets with this small delicious fruit.  After puddling and boiling them for hours, we mixed it with fresh mint, and poured it into small jars.  Our jam is called "Eperlekvár mentával" in hungarian, so I used just the first letters. I made a stamp and prepared all the labels manually."
June 22, 2012 | 2 Comments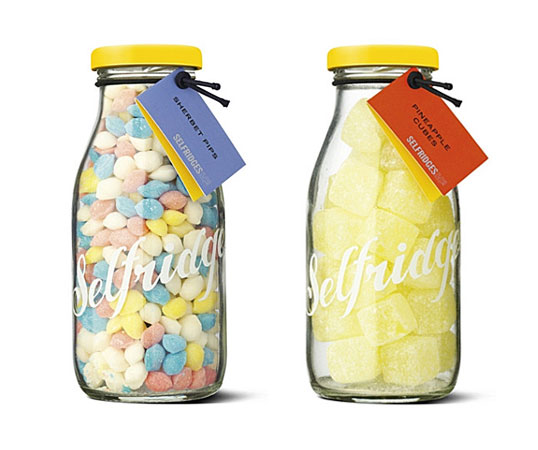 Designed by Unknown | Country: United Kingdom
June 22, 2012 | 5 Comments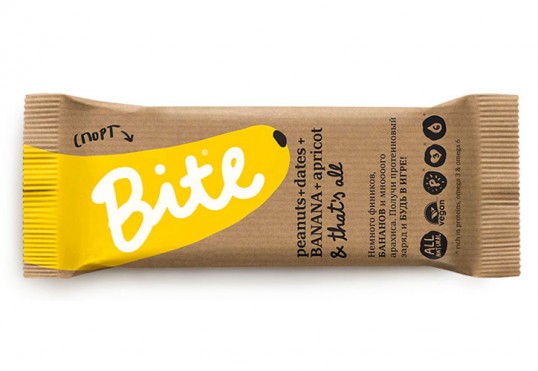 Designed by Peter Gregson | Country: Serbia
"Bite is a completely new product from Russian company BioFoodLab. It's a 100% natural and healthy snack bar and it contains entirely of various fruits and nuts. There are 5 tastes for now, classified according to the main ingredient and its health benefit (e.g. cranberry as main ingredient + immunity as benefit)."