June 20, 2012 | No Comments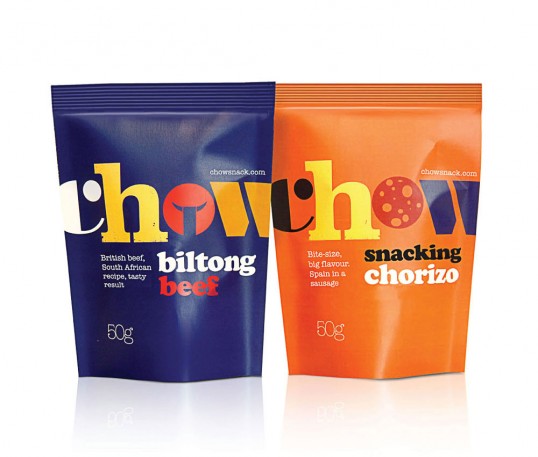 Designed by Studio h | Country: United Kingdom
"Studio h has created the brand identity and packaging design for new snack brand Chow. "Our brief was to capture the essence of the brand which is all about strong flavours, indulgence and fun" says Rob Hall, Studio h Creative Partner. Bold, graphic illustrations within the branding create individual personalities for each snack and give flexibility to the range as it expands and extends into different food categories."
June 19, 2012 | 6 Comments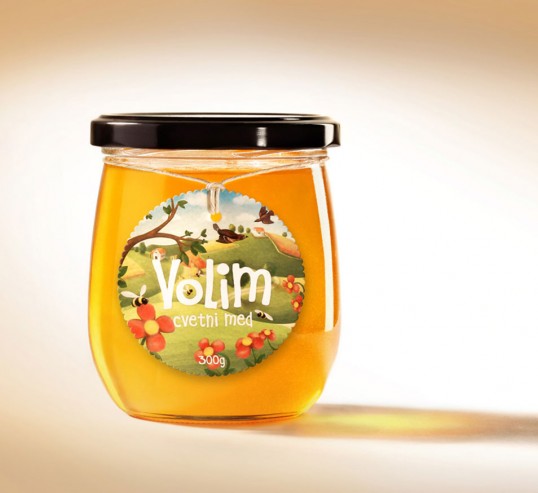 Designed by Kitchen | Country: Czech Republic
"The brief was to create packaging for a small local honey producer from Serbia. We used hand-drawn illustrations in a traditional Balkans naive-painting style. For each type of honey we created appropriate illustrations (flower honey, linden honey, forest honey).
the name "Volim" means "I love" in Serbian, so there is emotional connection with the product."
June 18, 2012 | 5 Comments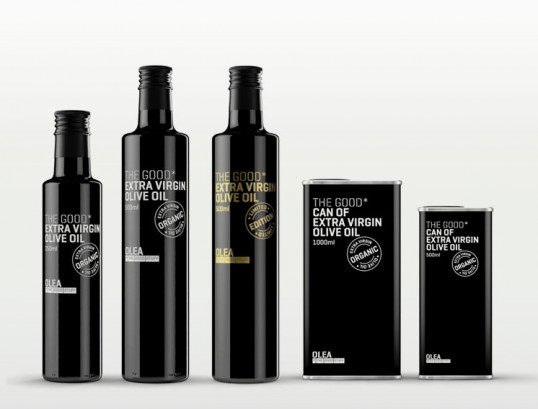 Designed by Estudio Marisa Gallén | Country: Spain
"The Good Stuff is a brand of gourmet products from the Mediterranean area. The Good Stuff gave us the key to building the identity. The Good reinforces the idea that everything Olea offers is of good quality."
June 10, 2012 | 3 Comments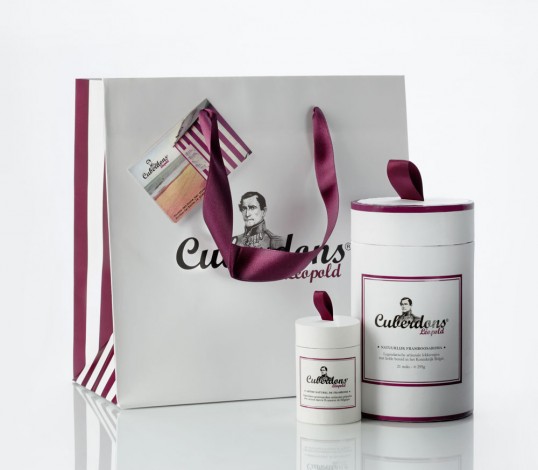 Designed by Jérôme Stéfanski | Country: Belgium
"Cuberdons are traditional Belgian sweet born in the 19th century. Cuberdons Léopold is a yound and modern brand of cuberdons that wants to modernize the product but also keep the vintage image by using graphical elements such as purple stripes that remains the beach huts of the Belgian seaside. The drawing face is reproduction of the face of King Léopold 1st, first king of Belgium, who has marked the independance of the Kingdom of Belgium in 1831, a period when cuberdon has been invented. The box contains 21 cuberdons, a reference to 21st July (Belgian National Day)."
June 7, 2012 | 3 Comments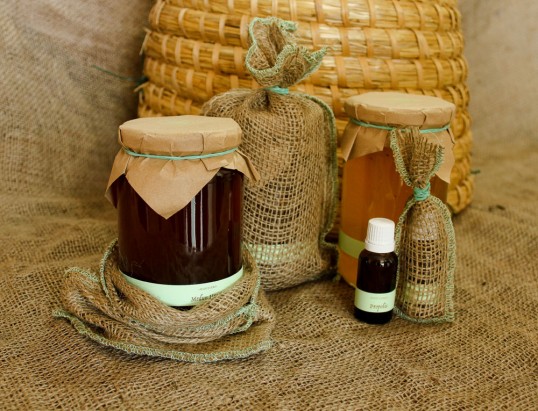 Designed by Cipmann | Country: Croatia
"Cipmann was asked to create visual identity and packaging for the homemade honey and honey-based products that would emphasize their local origin and high quality. We came up with the brand name Mediterra ('med' is Croatian word for honey, and 'terra' is Latin for land, earth) and the identity that evokes natural balance and puts the bee in the primary focus.
The package design is inspired by traditional jars of homemade food which were extremely simple and had just a name sticker on them. The label on the jar is as simple as it can get. If we would to remove just one more element, it wouldn't function any more. The color of the honey is actually the primary differentiator between the products, as it was in the old days. We think that the unobtrusive label lets the rich color of the honey speak for itself. And it speaks volumes.
The jar also contains a coaster doubling as a business card, situated under the jar's 'cap' so the jar doesn't stick to the surface."
June 6, 2012 | 2 Comments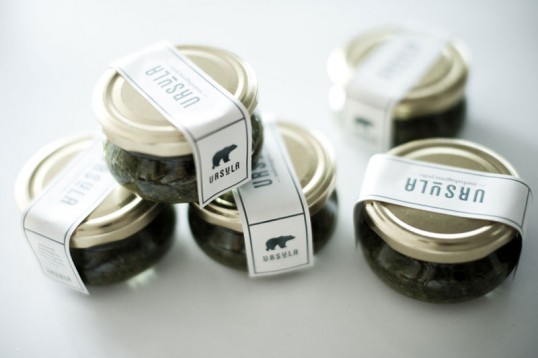 Designed by Eszter Laki | Country: Hungary
"Package design for a self-made bear's garlic pesto.
We went to the hills to pick kilos of this delicious plant (also called ramsons or wild garlic) and couldn't wait to make pesto of it. Grana padano, pine nuts, olive oil and spices made the pesto fresh and tasty. The name of the brand (Ursula) is based on the latin name of the plant (allium ursinum)."
June 5, 2012 | 5 Comments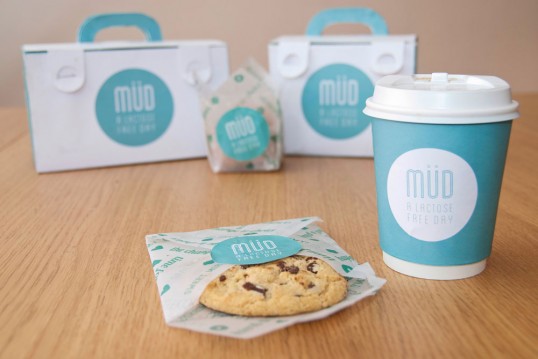 Designed by Mara Rodríguez & Beatrice Menis | Country: Spain
"The aim of this project was to design a packaging for take away. Nowadays there are infinite types of fast foods which offer take away, that's why we chose to narrow it down to a special sector of the market. We chose to focus on lactose intolerance, offering take away dairy-free breakfasts! At Müd we offer cupcakes, donuts, cookies and loaf cakes which you can combine with coffee, tea or hot chocolate and everything is without lactose!Feel free to add any type of dairy-free milk that you want such as almond, rice, oat, etc.We offer two different packagings, one for the combination of coffee and cookie/loaf cake and a bigger one of coffee and muffin/donut.Everything comes with two different kind of stickers, both applied on the sides of the packagings, ones with what there's inside of the packaging and the other ones with emotional sentences about your mood. Finally we wanted to create a brand specialized in dairy-free products but with a modern graphic style which could easily reach to a bigger target."
May 23, 2012 | 4 Comments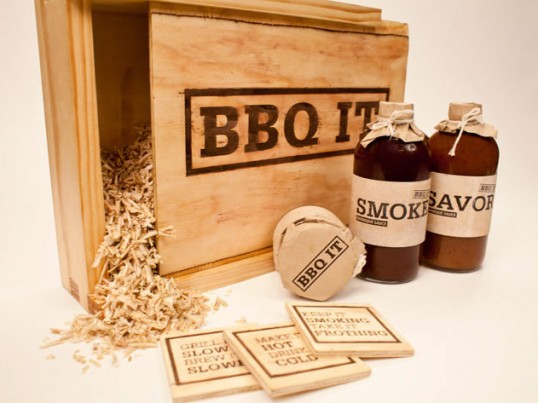 Designed by Lorraine Nicoletta | Country: United States
"BBQ IT, stems from a desire to make cooking products appeal more to men.  BBQ IT marinade kit draws inspiration from rancher's branding their cattle and working on their farms, to the drinking and grilling style of most men.  The set contains two sauces, a spice rub, and a set of coasters (with drinking and grilling connotations branded on), all housed in a custom built wooden box."
May 20, 2012 | No Comments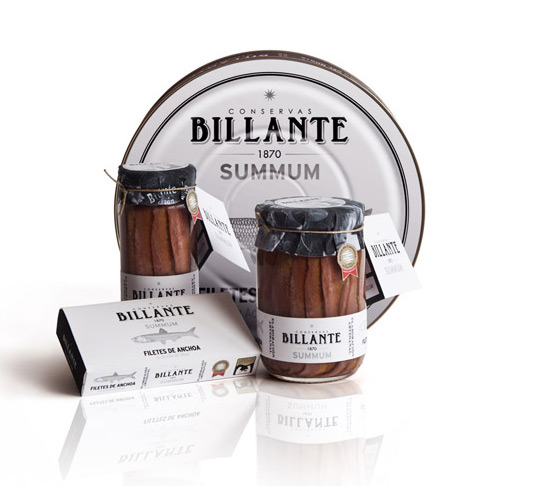 Designed by Fammilia | Country: Spain
"Our story comes from Sicily (Italy), home of the meat cur, our great-grandparents came to the coast of the Basque Country on the trail of a top quality product and docked in Mutriku, where after being dazzled by the quality of fish from its shores settled and put into practice all his knowledge at the service of craftsmanship with the ultimate goal of achieving a conserved high quality fish. Conservas Billante was born."
May 10, 2012 | 6 Comments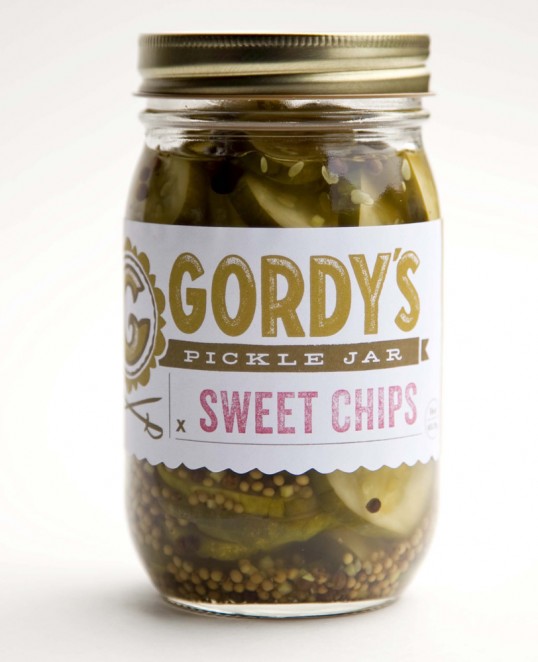 Designed by Common Complex | Country: United States
"Our intention was to create a design that celebrated the rebirth of an old craft.  We wanted a design that would feel right at home in a grandma's kitchen—the kind of grandma that might show you her old biker tattoos while she readies the tea and Sunday paper. Time regained.
Gordy's handcrafted pickles and preserves are a labor of love. Each thoughtfully designed recipe uses fresh, local produce & responsibly cultivated spices."