January 24, 2012 | 9 Comments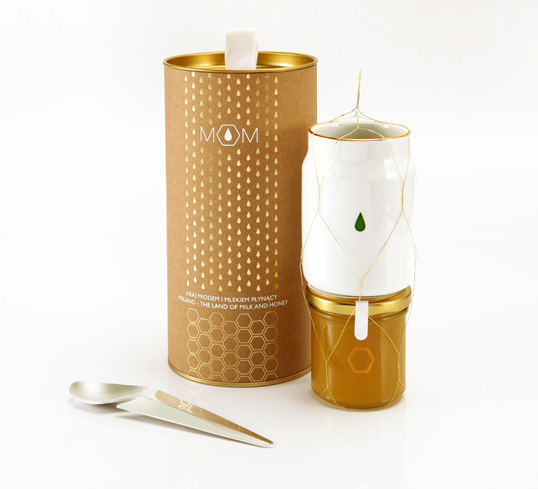 Designed by Beza Project | Country: Poland
"Mleko i Miód" (Milk&Honey) was designed for the Ministry of Foreign Affairs as a gift for the Polish EU Presidency. It is a set for preparing a traditional drink. Our studio delivered a turn key solution – from the initial concept design to full coordination and project management at the production level. It consists of a porcelain cup, spoon and a jar of Polish honey. The shape of each element and graphic design were inspired by motifs originating from Polish culture and tradition. The mug was sculpted to resemble a traditional milk can and the spoon is shaped like a quill pen – a nod to the poetic provenance of the term "a land flowing with milk and honey". The detailed recipe for "Milk&Honey" can be found inside the box."
January 23, 2012 | 8 Comments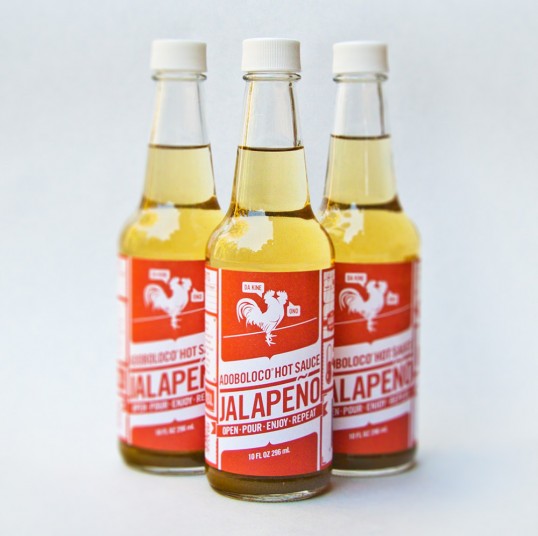 Designed by Buzzsaw Studios Inc. | Country: United States | Buy it
"Last year my wife, kids and I started a garden. We planted a bunch of Jalapeño peppers. They grew so well we didn't know what to do with all the ripe peppers and I didn't want them to go to waste so I created a sauce. I had no idea that it would work but it did. Family and friends would come over and I would have it on the table with meals in an old Shoyu ( soy sauce ) bottle. They liked it so much that they requested their own bottles. I started making larger and larger batches and couldn't keep up with the requests. At that point I knew it was time to go bigger. Now my immediate family is addicted to it along with my extended family and friends. Seriously one bottle will be drained by the end of some meals."
January 12, 2012 | 6 Comments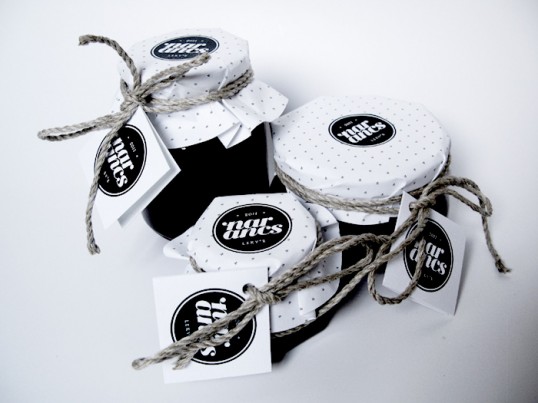 Designed Eszter Laki | Country: Hungary
"My friend and I decided to make marmalade from orange, lemon and lime. We peeled the fruits for hours, we boiled them with sugar, vanilla, and cinnamon. It was so delicious at the end, so it deserved some proper package design."
January 9, 2012 | 10 Comments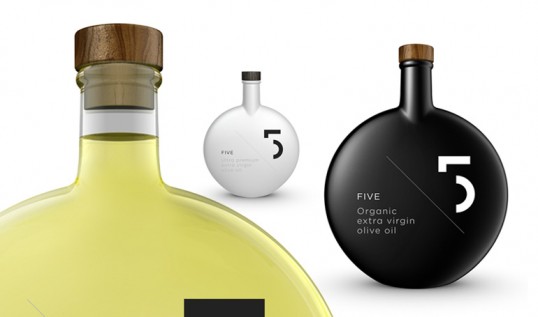 Designed by Designers United | Country: Greece
"Brand identity and packaging design for a new premium quality series of Greek extra virgin olive oil. 5 stands for quintessence in olive oil."
January 3, 2012 | 9 Comments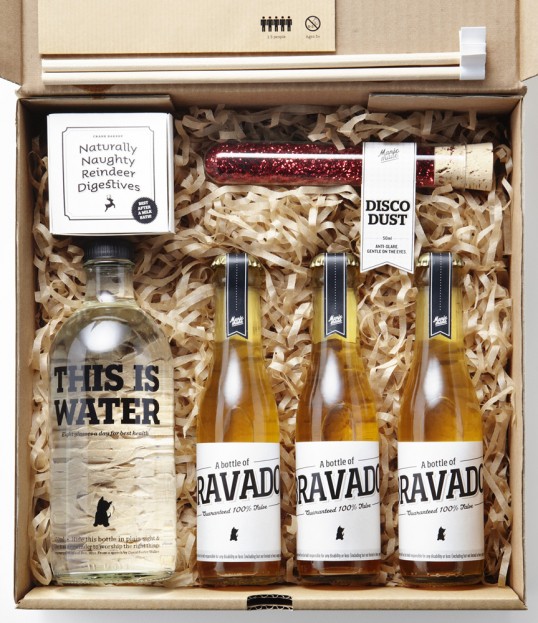 Designed by Manic Design | Country: Singapore
"For Christmas this year, we decided to do something a little different. We were bored with the typical Christmas cards. And we had a dozen pairs of restless, crafty hands at our disposal. In just over a month, we managed to create a set of magical packages for our friends and clients. Each item is certified handcrafted by our team.
This kit holds all of Manic's secret ingredients for a remarkable Christmas. Consumed correctly, this bundle will produce the most magical effects; eternal youth; a keen nose to guide you to the nearest bar; an outstanding sense of humour; and an insatiable desire to be merry.
Too good to be true? Take a look at our team, be dazzled by their spectacular charm and unending supply of good fortune.
Effects are instant and last between six to twelve hours. Consume and take the night by storm, or kick-back and watch your stars align."
December 31, 2011 | 3 Comments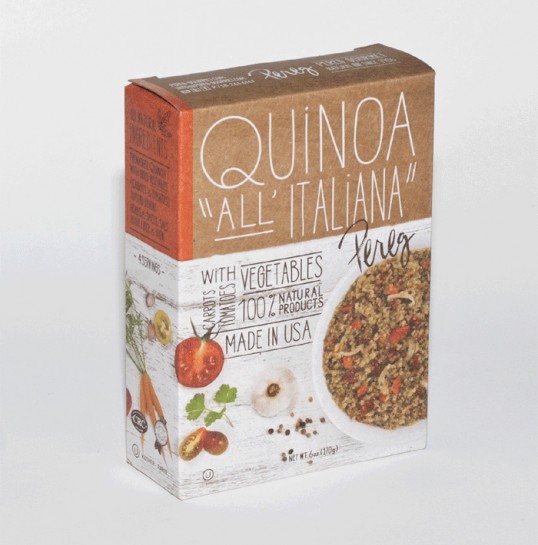 Designed by Squat Design | Country: United States
"Pereg Gourmet Natural Foods launched its Quinoa-Rice-Couscous line, "superfood" mixes that combine major health benefits with international flavors. With this line, Pereg exceeded the normal bounds of wholesome flavorful food production and challenged Squat Design to create packaging that has a savory, tasty appeal, visually communicates the natural, nourishing qualities of the products and stimulates the consumer.
Squat Design's expert art direction unified the visions of graphic designers, the photographer and stylist to create artful packages that stand out on the shelf. Our designers opted for recycled, raw-type paper to express the natural feel of the product and our technical team worked intimately with the printer, to resolve the issues of complicated printing techniques, in order to realize the desired design."
December 27, 2011 | 1 Comment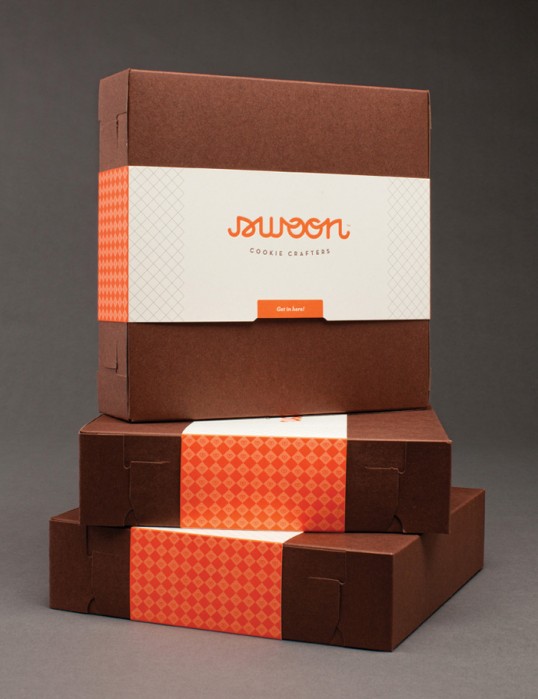 Designed by Meers | Country: United States
"Originally called PS-Sweets, this custom sugar-cookie maker was ready for a complete rebrand to spur new business nationwide and position the company for the future. We created a new name, color palette and more elevated look and feel (via letterpress printing primarily) for the packaging and identity that embodied the premium fun of the product. To keep costs containable for this small company, we elected for a ready-made box and put effort into a custom band to enclose it."
December 26, 2011 | 12 Comments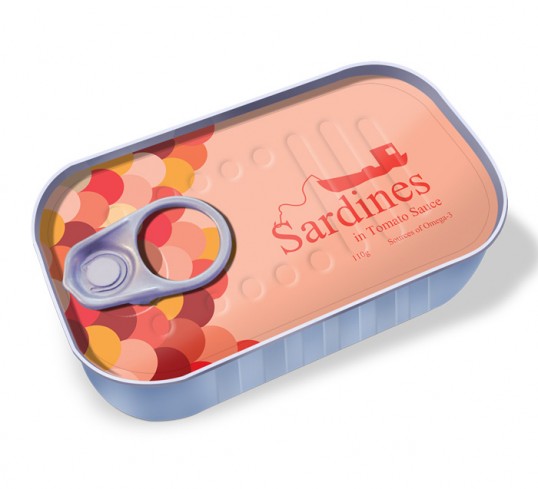 Designed by Zuchna | Country: Poland
"The brief was to create packaging for sardines coming in 3 different varieties: sardines in tomato sauce, in olive oil and spring water. We wanted the look to be very minimal, modern and recognizable as one family of products – which was the main goal."
December 22, 2011 | 2 Comments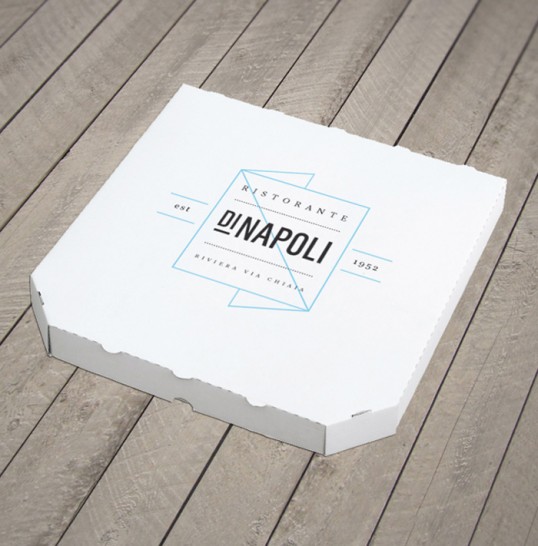 Designed by Jonathan Faust | Country: Portugal
"Visual identity and packaging to Di Napoli – a restaurant and take away as well. The identity is inspired by the biggest passion in Napoli. Soccer. But also the Italian traditions and Italian's sense of fashion and style. The light blue logo is a shape between a napkin and the letter 'N'."
December 21, 2011 | 3 Comments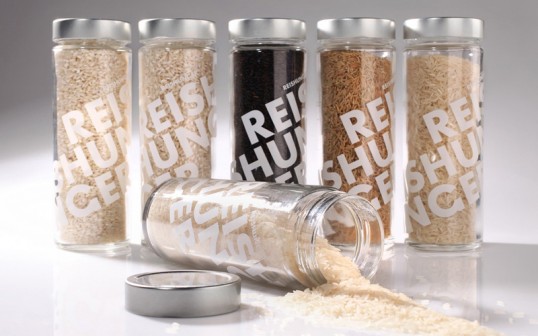 Designed by Funny Paper | Country: Germany
"Reishunger is a small rice brand that is based in Germany and has focused on authentic and premium-quality rice from all over the world. The Reishunger Rice Jar accomodates 600g of rice. A scratch- and dishwasher-proof chart on the glass helps to measure the rice. The design is based on the Reishunger rice packaging."