May 23, 2012 | 4 Comments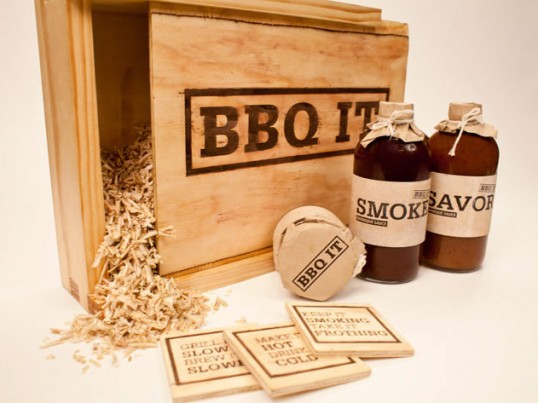 Designed by Lorraine Nicoletta | Country: United States
"BBQ IT, stems from a desire to make cooking products appeal more to men.  BBQ IT marinade kit draws inspiration from rancher's branding their cattle and working on their farms, to the drinking and grilling style of most men.  The set contains two sauces, a spice rub, and a set of coasters (with drinking and grilling connotations branded on), all housed in a custom built wooden box."
May 20, 2012 | No Comments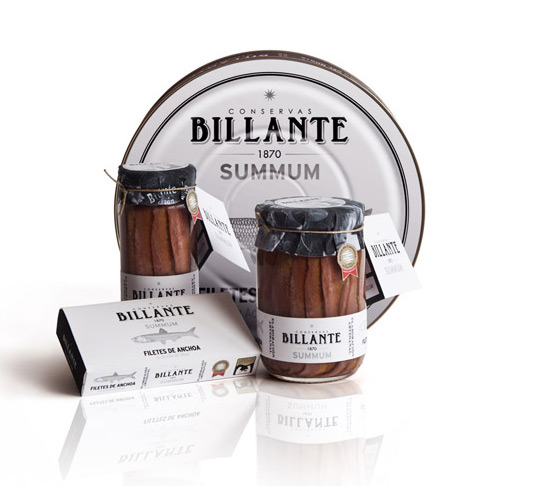 Designed by Fammilia | Country: Spain
"Our story comes from Sicily (Italy), home of the meat cur, our great-grandparents came to the coast of the Basque Country on the trail of a top quality product and docked in Mutriku, where after being dazzled by the quality of fish from its shores settled and put into practice all his knowledge at the service of craftsmanship with the ultimate goal of achieving a conserved high quality fish. Conservas Billante was born."
May 10, 2012 | 6 Comments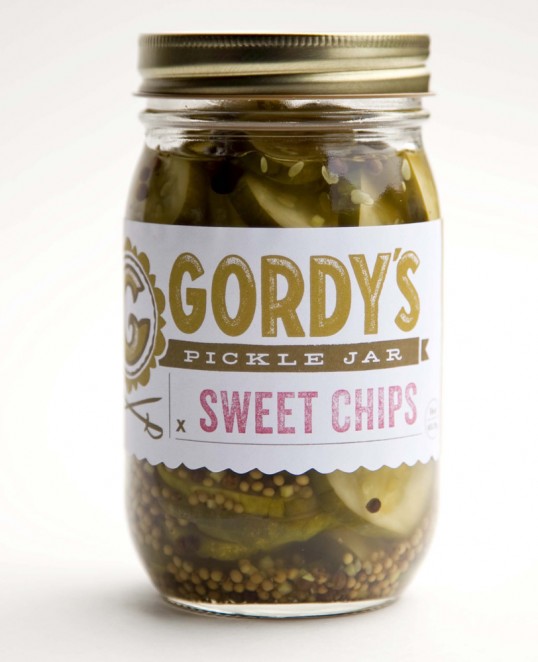 Designed by Common Complex | Country: United States
"Our intention was to create a design that celebrated the rebirth of an old craft.  We wanted a design that would feel right at home in a grandma's kitchen—the kind of grandma that might show you her old biker tattoos while she readies the tea and Sunday paper. Time regained.
Gordy's handcrafted pickles and preserves are a labor of love. Each thoughtfully designed recipe uses fresh, local produce & responsibly cultivated spices."
May 9, 2012 | 2 Comments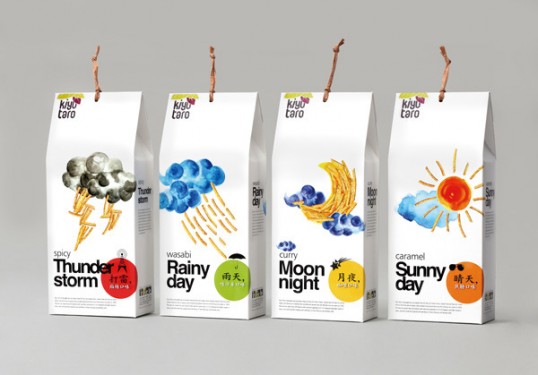 Designed by Victor Branading Design Corp. | Country: Taiwan
"Kiyu Meteorological Station taro production from Jiaxian, Kaohsiung, is an unforgettable delicious snack in the Taiwanese memory. This packaging line boldly attempts to use the product itself different tastes, and does not make sense forming interesting combination with weather images. The changing weather referred to as touched the senses of taste, the spicy taste of mustard make us cry like a rain; spicy flavors makes you stamping like thundering; fragrant curry, such as the beautiful moonlit night, sweet caramel taste is charming sunny; taste mixed with different levels of integration, the taste buds also will comply with the incredible weather to start cross-sensory journey."
May 4, 2012 | 1 Comment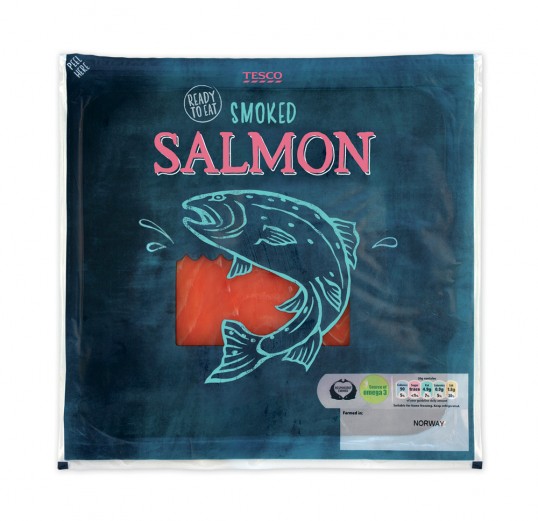 Designed by R Design | Country: United Kingdom
"R Design was approached by Tesco to redesign their entire range of standard and standard plus fresh fish that covered over 50 lines.
The idea was to emulate the buzz and atmosphere of a bustling fishmongers/fish market. The labels were designed to reflect the hand crafted feel of a chalkboard. All the typography was hand drawn and paired with illustrations that highlight the fish type. On the standard plus lines the illustrations change from the fish to that of the flavour or ingredient that comes with the product. e.g. King Prawns with Chilli & Coriander. 
Bright colours are used throughout both ranges to differentiate between the fish type and create hierarchy within the product titles and descriptions. The design was able to adapt across several pack formats achieving a consistent look across the range and strong stand out on shelf as well as engaging the consumer."
May 3, 2012 | No Comments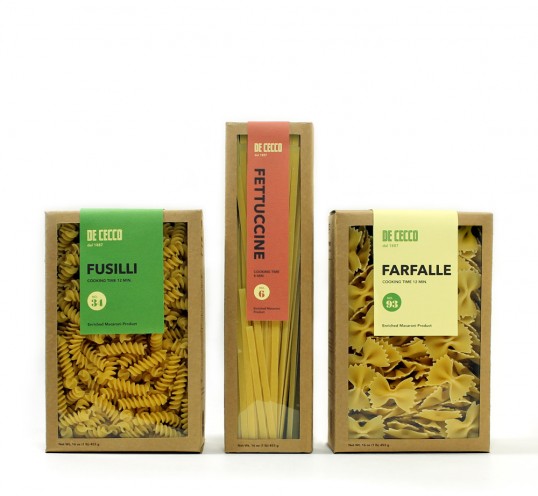 Designed by Melanie Chernock | Country: United States
"One of our assignments was to redesign the packaging for De Cecco, a famous brand of pasta. The brand takes pride in their high quality pasta and Italian heritage. Because De Cecco is so well known and familiar to many, I decided to keep the original logo to offset the very modern redesign. A large window was chosen to emphasize the product while the rustic box and sticker label mimic the homemade packaging of fresh pasta."
May 2, 2012 | 4 Comments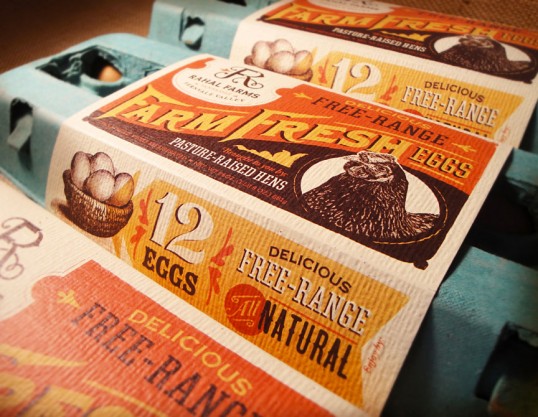 Designed by Anderson Design Group | Country: United States
"Back in late fall, architect and farmer Michael Rahal approached us with a branding opportunity. He founded Rahal Farms, which is located in the historic farming village of Fernvale, Tennessee. His farm practices holistic, sustainable land stewardship, compassionate animal husbandry, and educational community outreach in order to produce healthful, delicious and ecologically sound food. The goal of our branding was to suggest artful, healthy, earthy farm-fresh goodness while keeping the happy animals at the forefront. With his hens producing 400 eggs a day, we scrambled (no pun intended) to create an egg carton label so he could start selling his delicious farm-fresh eggs. He was looking for something that would really set his eggs apart on the store shelves and elevate his product above all others in the same category. We achieved this by choosing a colored carton with a wrap-around label that featured custom typography and illustration in complementary colors. The final label was printed on French Speckletone Paper in Cream Cordtone."
April 25, 2012 | 2 Comments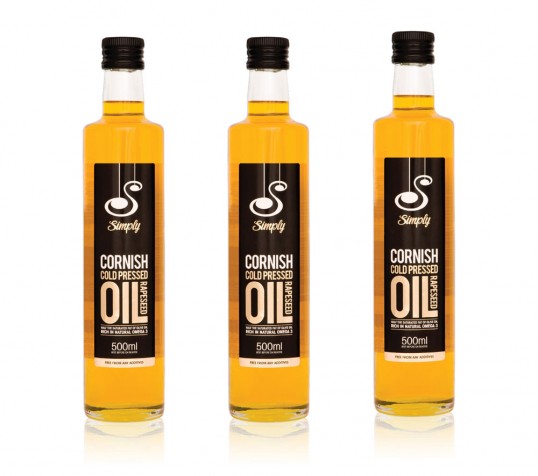 Designed by Glendall Design | Country: United Kingdom
"You are likely to be familiar with the bright yellow fields that populate the countryside but are unaware that Rapeseed can produce a culinary oil that boasts half the saturated fat of olive oil, high levels of Omega 3 and 6, and is produced using nothing artificial. Our client's trials revealed their crop produced a delicious mild, nutty taste and a natural golden colour to the oil that was too good not to sell."
April 24, 2012 | No Comments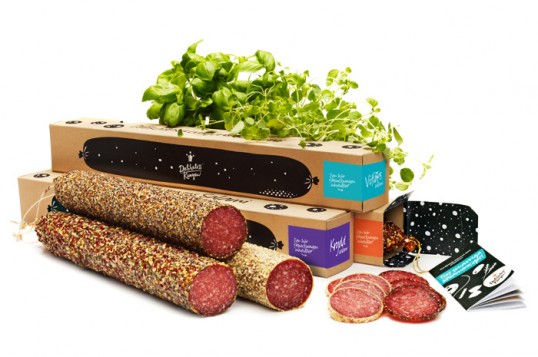 Designed by Planet Creative | Country: Sweden
"Delikatesskungen is specialized in selling salami sausages in favor of supporting school -and sport classes. Therefore it's of great importance to offer quality in the product as well as the service.
Planet Creative crafted a salami packaging with a natural and rustic feel with an illustrative and playful style, wich also became an important graphic key in the further development of corporate identity and sales material."
April 22, 2012 | No Comments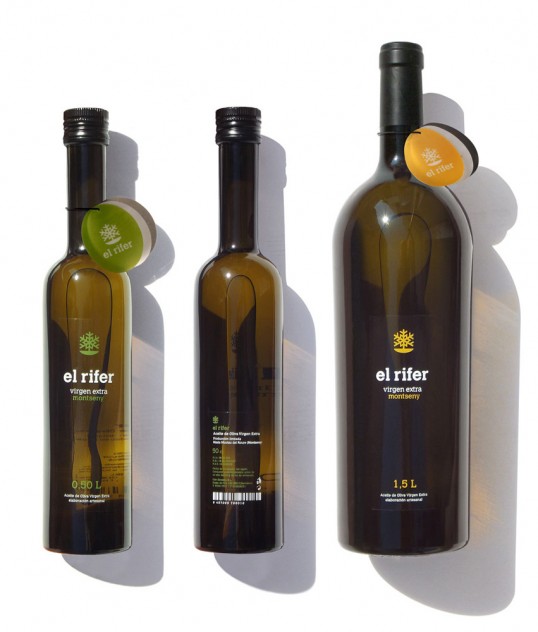 Designed by Marçal Prats | Country: Spain
"El Rifer is an artisan olive oil grown in the unusually cold climate of El Montseny, in the northern region of Catalonia.
In the area where the olive trees grow it is frequently covered by snow in the winter; this exceptional weather condition is reflected in the snowflake logotype that also plays the role of an olive tree."