April 12, 2012 | 1 Comment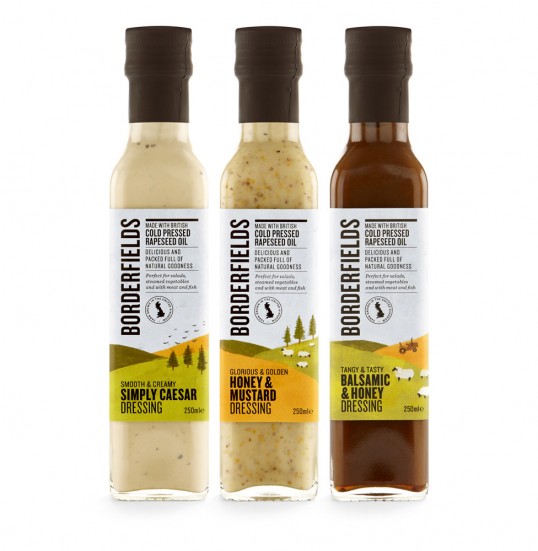 Designed by Cubic | Country: United Kingdom
"The new Borderfields dressings range is about to hit the shelves in supermarkets throughout the UK. Made with deliciously tasty and healthy cold pressed rapeseed oil, the flavours include Simply Caesar, Honey & Mustard and Balsamic & Honey. The dressings are launched on the back of Cubic's successful rebrand of Borderfields, which in the first year has seen sales of their Cold Pressed Rapeseed Oil double from 147,000 to 290,000 bottles."
April 9, 2012 | No Comments
Designed by jkr | Country: United Kingdom
"This month sees the launch of Ocado's new packaging design, creating a fresh identity for the brand.
The new look & feel designed by jkr builds and elevates the existing Ocado brand mark, creating a distinctive and attractive design system which can work across the brand's diverse range of own label products. This was then rolled out and implemented by the internal design team at Ocado.
As an online grocer, Ocado products are bought online and delivered straight to the door, so the redesign presented a unique opportunity for the creative work to exist outside the normal constraints of a supermarket environment. Free from the pressures of building navigation and appetite appeal, the design could focus on strengthening brand affinity.
April 5, 2012 | 2 Comments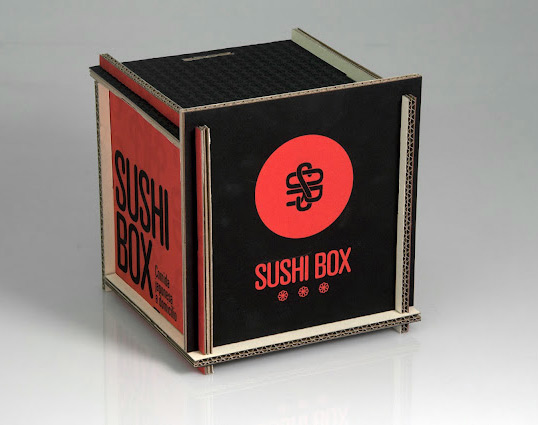 Designed by Sergio Ortiz Ruiz | Country: Spain
March 29, 2012 | No Comments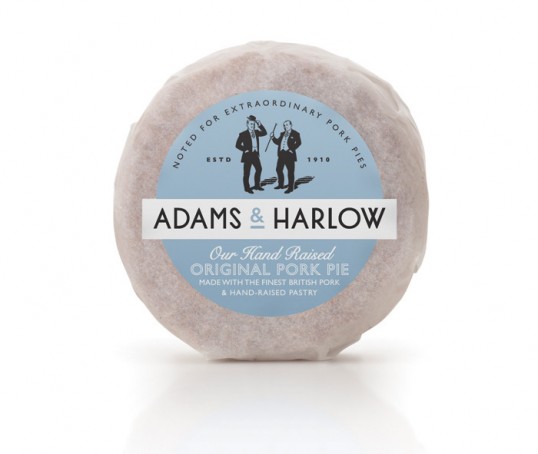 Designed by Designers Anonymous | Country: United Kingdom
"Sisters Mary and Lizzi Adams appointed us to create the brand identity and packaging for their new brand of pork pies 'Adams & Harlow'.
Mary and Lizzi Adams are from a family with a long history in pork pie making. Their grandfathers from both sides of the family founded rival pork pie businesses in Lincolnshire in the early 1900s. The sisters required a brand identity that captured the authentic family heritage whilst being stylish with personality." Continue…
March 27, 2012 | 7 Comments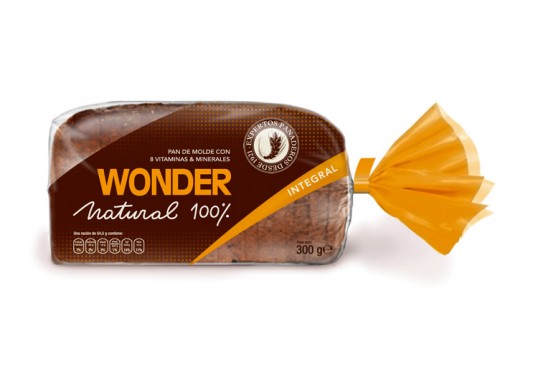 Designed by Marisol Escorza | Country: Spain
Wonder bread packaging redesigned for the European market by School of Design and Engineering student Marisol Escorza.
March 26, 2012 | 1 Comment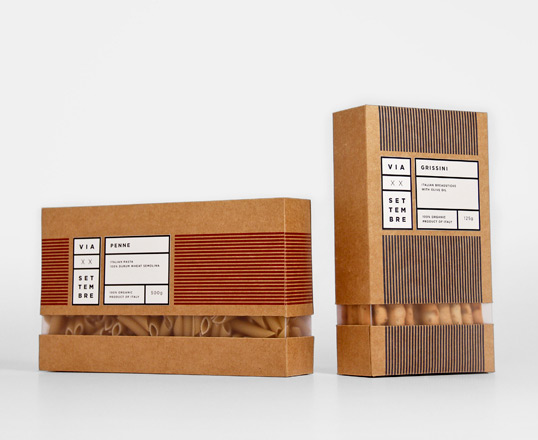 Designed by Cloud Inc | Country: Australia
"Boutique Italian food grosser packaging."
March 8, 2012 | 10 Comments
Designed by Adrián Froufe | Country: Italy
"100×100 is a brand dedicated to organic food that seeks to create links between rural producers and urban consumers and tries to improve the quality of the products we consume in our day to day lives."
March 7, 2012 | 3 Comments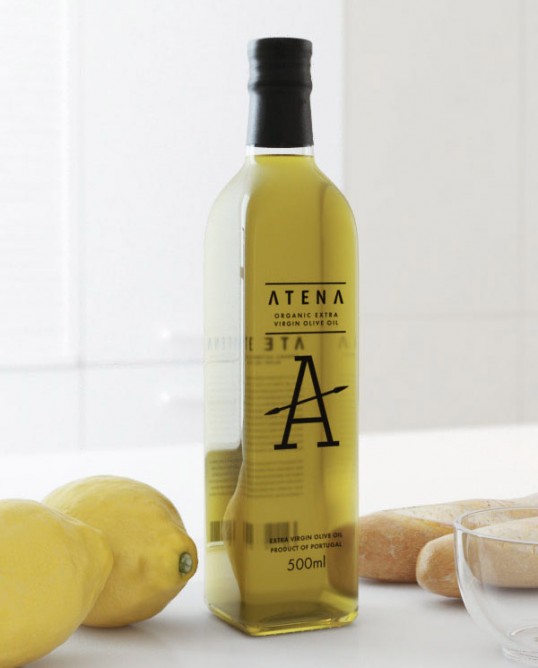 Designed by Vladimir Pospelov | Country: Russia
"The concept is based on a Greek mythology, according to which an olive tree gave people the goddess Atena (Athena). A symbol is crossed with a spear."
March 5, 2012 | No Comments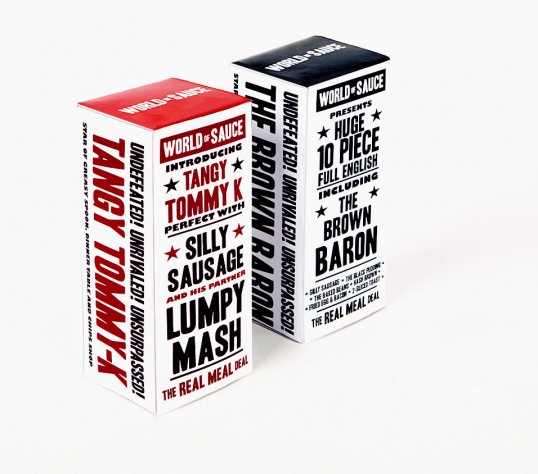 Designed by Vincent Wade | Country: United Kingdom
"This packaging of tomato and brown sauce was inspired by the wrestling and wrestlers of World of Sport, which aired on Saturday afternoons from 1965 to 1985 on ITV. Some of the wrestlers became household names in the UK, the most famous being Big Daddy and Giant Haystacks."
March 5, 2012 | 8 Comments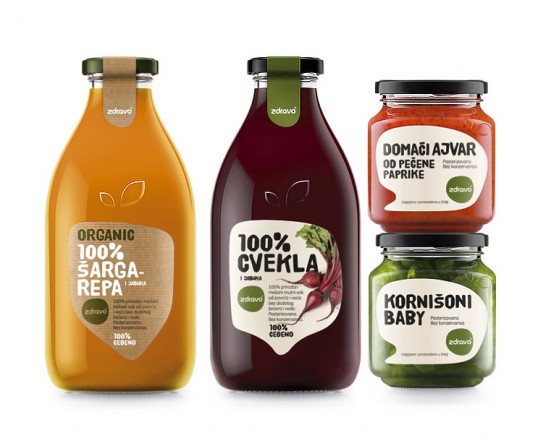 Designed by Peter Gregson | Country: Serbia
"Redesign of 100% natural juices and other organic/bio products from the Serbian company ZdravoOrganic, which manufactures healthy organic food products, included creating the new label and the new shape of glass containers. The very name of the product, "Zdravo", has ambiguous meaning in Serbian language – it means both hello and healthy, which in a way introduces the redesign and communicates the health platform of their organic / natural / healthy food products."