February 27, 2012 | 3 Comments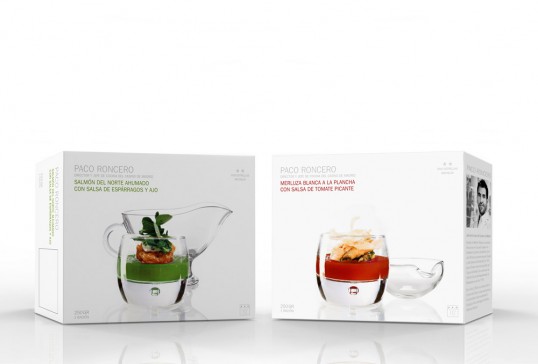 Designed by Mara Rodríguez | Country: Spain
"Food was placed in designer glassware in order to see it from a different point of view."
February 25, 2012 | 2 Comments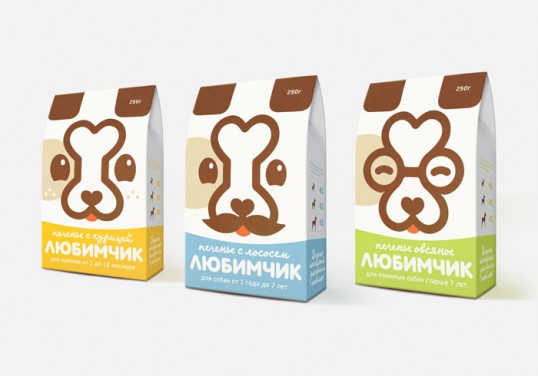 Designed by Dima Je | Country: Russia
February 20, 2012 | 12 Comments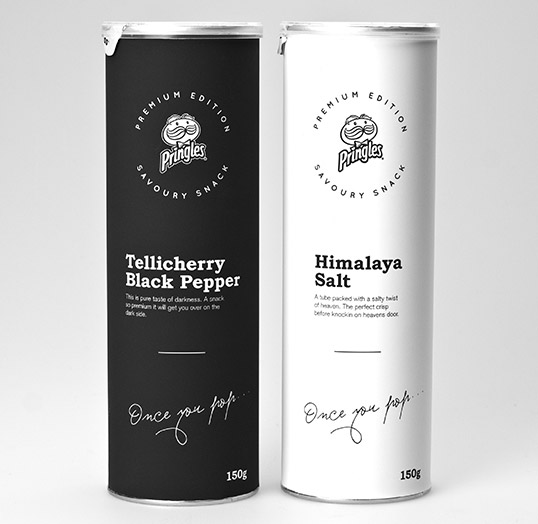 Designed by Niklas Hessman | Country: Sweden
"Myself and others feel that there is a lack of a premium pringles product line. Therefore I decided to design one. The outcome is a product that will stand out from the other Pringles while retaining the well known tube shape. Simple and clean packaging design that will work in the Scandinavian market."
February 16, 2012 | 1 Comment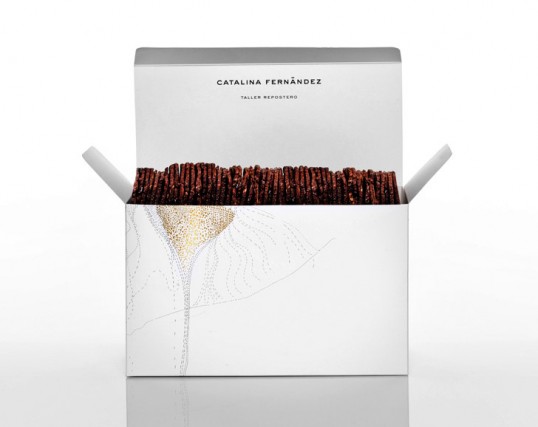 Designed by Anagrama | Country: Mexico
"Catalina Fernandez is your typical home based bakery that started in 1988 and eventually became a successful pastry shop.
Along with the shops growth, came the need to open more branches and to penetrate new generations of potential clients.
When the client approached us, she told us her desire of upgrading the brand to a much more sophisticated style. Based on these requirement we developed a very elegant identity, with a sans serif typeface to keep the brand neutral and give it a chance to evolve in the long run, with new designs for their packaging and other printed pieces.
The various boxes and bags were decorated with details in golden foil that, not unlike Catalina's pastries were, took many hours of attention to detail."
February 12, 2012 | 7 Comments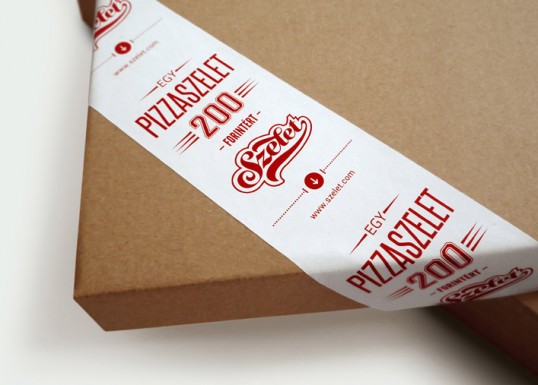 Designed by Kiss Miklos | Country: Hungary
"Szelet (it means a 'slice' in english) is a really small pizzeria which specializes in a slice of pizza. I started with inveting the name 'szelet'. After that I designed its identity, the interior design, the packaging and the web design. I wanted to choose a strong concept which can be developed into a franchise later. Therefore I have chosen a very intense colour – red – and a familiar shape that evoke the 'world' of pizzeria and fast food restaurants."
February 11, 2012 | 7 Comments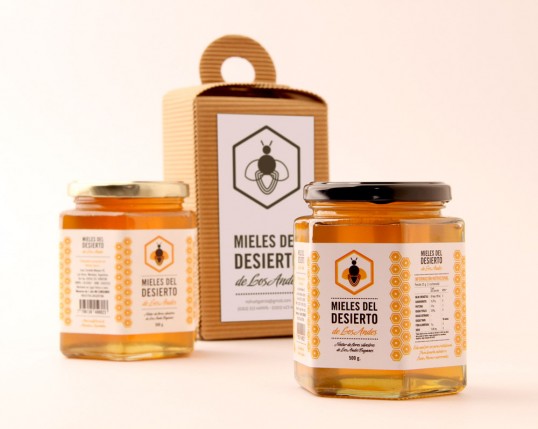 Designed by Juan José Marnetti | Country: Argentina
February 8, 2012 | 3 Comments
Designed by Cubic | Country: United Kingdom
"Our appetite for branding wholesome and interesting products and companies was the motivation behind this lovely work for Trevor's Honey. Beekeeper Trevor was looking to launch a brand with real personality and stand-out on deli shelves. Cubic answered the brief by creating the whole brand story, including packaging and website… and had a great deal of fun along the way. The project certainly got us all buzzing. Visit trevorshoney.com to find out more about Trevor and his bees."
February 4, 2012 | No Comments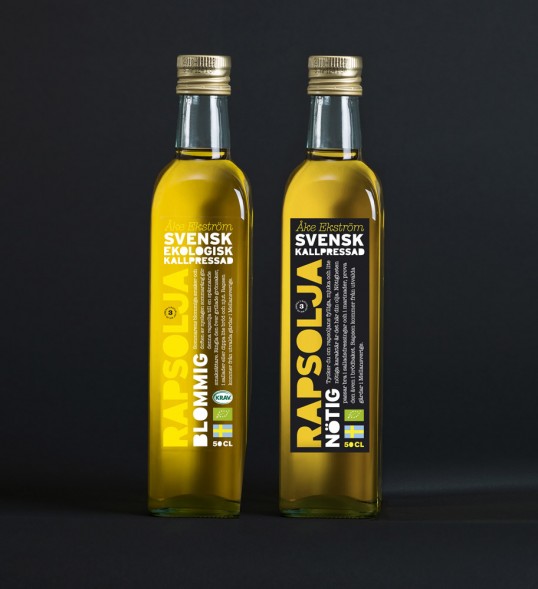 Designed by Food & Friends | Country: Sweden
"Åke Ekström, a Swedish rape seed oil brand, contacted us and asked us to develop a new package design for their new glass bottles. Today, rape seed oil is a given food ingredient in Swedish kitchens which of course makes it even more fun to see our package design in one and another kitchen we visit."
January 25, 2012 | 2 Comments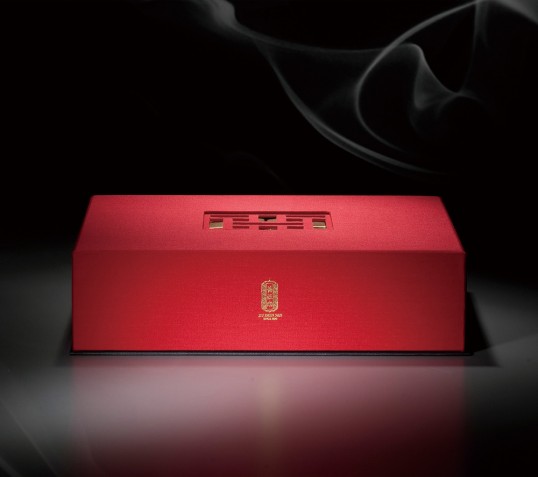 Designed by Gidea Group | Country: Taiwan
"Created for Jiu Zhen Nan (est. 1890), one of the oldest and most beloved traditional pastry brands in Taiwan as a lunar new year gift box.
Inspired by candy trays found in almost all Chinese homes which hold an assortment of candies and cookies for visiting family and friends.
We wanted to create an unique "opening" experience, where the user sees a wonderful world of treats revealed upon opening, and also make the process as "ready to eat" as possible.
The four black boxes also represent the four seasons, and the gold boxes in the middle represent the rising sun, which signals a grand beginning to the new year, hence the name "Again, New Beginning"
January 24, 2012 | 9 Comments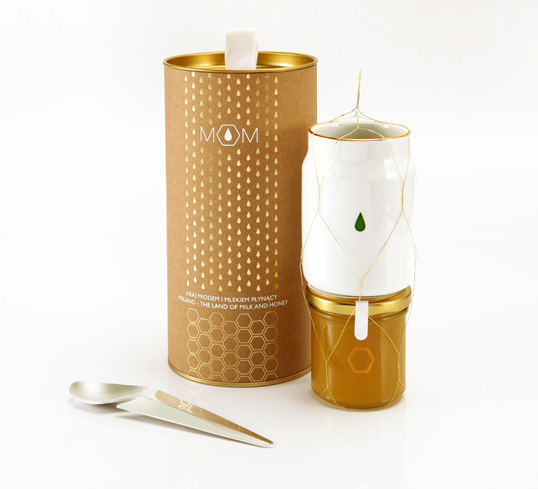 Designed by Beza Project | Country: Poland
"Mleko i Miód" (Milk&Honey) was designed for the Ministry of Foreign Affairs as a gift for the Polish EU Presidency. It is a set for preparing a traditional drink. Our studio delivered a turn key solution – from the initial concept design to full coordination and project management at the production level. It consists of a porcelain cup, spoon and a jar of Polish honey. The shape of each element and graphic design were inspired by motifs originating from Polish culture and tradition. The mug was sculpted to resemble a traditional milk can and the spoon is shaped like a quill pen – a nod to the poetic provenance of the term "a land flowing with milk and honey". The detailed recipe for "Milk&Honey" can be found inside the box."