December 27, 2011 | 1 Comment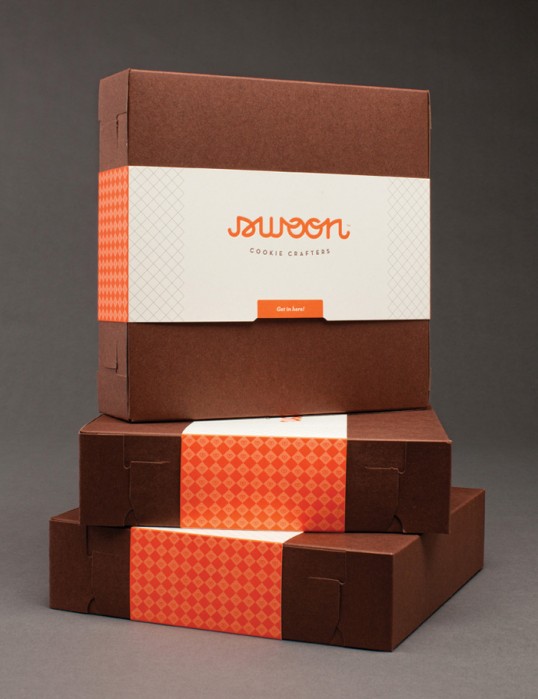 Designed by Meers | Country: United States
"Originally called PS-Sweets, this custom sugar-cookie maker was ready for a complete rebrand to spur new business nationwide and position the company for the future. We created a new name, color palette and more elevated look and feel (via letterpress printing primarily) for the packaging and identity that embodied the premium fun of the product. To keep costs containable for this small company, we elected for a ready-made box and put effort into a custom band to enclose it."
December 26, 2011 | 12 Comments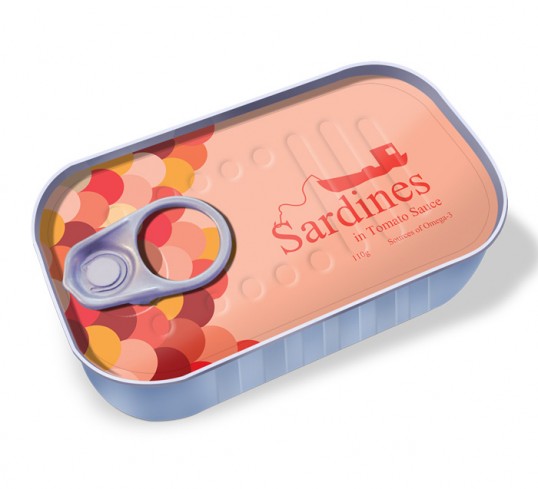 Designed by Zuchna | Country: Poland
"The brief was to create packaging for sardines coming in 3 different varieties: sardines in tomato sauce, in olive oil and spring water. We wanted the look to be very minimal, modern and recognizable as one family of products – which was the main goal."
December 22, 2011 | 2 Comments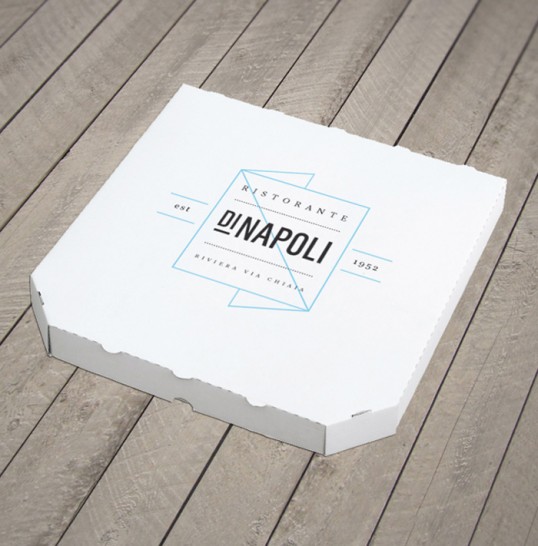 Designed by Jonathan Faust | Country: Portugal
"Visual identity and packaging to Di Napoli – a restaurant and take away as well. The identity is inspired by the biggest passion in Napoli. Soccer. But also the Italian traditions and Italian's sense of fashion and style. The light blue logo is a shape between a napkin and the letter 'N'."
December 21, 2011 | 3 Comments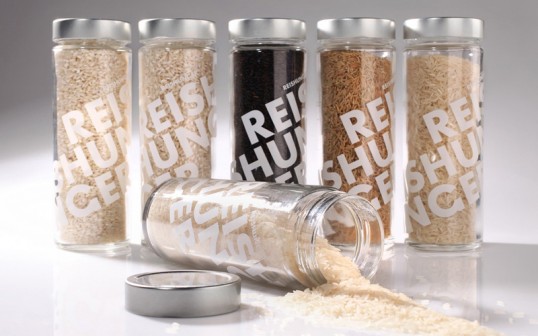 Designed by Funny Paper | Country: Germany
"Reishunger is a small rice brand that is based in Germany and has focused on authentic and premium-quality rice from all over the world. The Reishunger Rice Jar accomodates 600g of rice. A scratch- and dishwasher-proof chart on the glass helps to measure the rice. The design is based on the Reishunger rice packaging."
December 20, 2011 | 4 Comments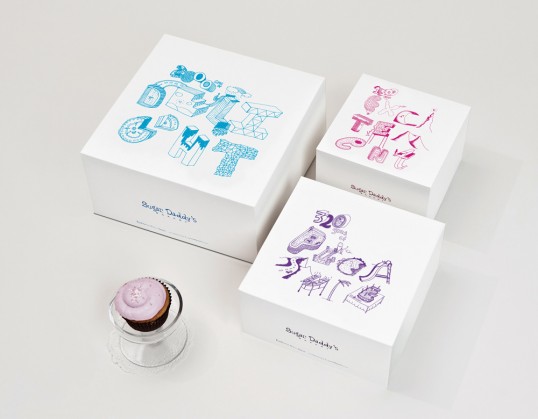 Designed by Leo Burnett Dubai | Country: United Arab Emirates
Brief: Sugar Daddy's bakery is famous for its unique cupcakes. Chefs are constantly inventing new recipes and adding it to the menu every month. The bakery wanted this uniqueness to reflect in their packaging too.
Idea: We quantified what the taste buds of our customers experienced. So for example if a cake that offered a surprise in every bite weighed 1200 grams, the packaging would read, '1200 grams of surprise'. We created 11 different packaging designs that were fresh, engaging and playful by using interesting typography and illustration.
Results: Customers always had a sweet smile when they saw the one-word description illustrated on the packaging. They even started collecting these cake boxes and were constantly on the lookout for new cake box designs.
December 17, 2011 | No Comments
Designed by Hornall Anderson | Country: United States
"How does a brand shift preconceived consumer expectations, especially when it's a gluten-free product typically considered lacking in taste? This was the challenge pizza franchise, Garlic Jim's faced when launching their gluten-free pizza offering to a broader, in-store retail audience.
With an estimated 18 million people in the United States sensitive or allergic to gluten to some degree, Garlic Jim's approached Seattle-based brand design firm Hornall Anderson to help them expand their already successful in franchise gluten-free pizza to frozen opportunities by venturing into grocery stores. With this new endeavor, they looked to Hornall Anderson to help them better communicate their point of difference with consumers and retailers alike.
December 14, 2011 | 3 Comments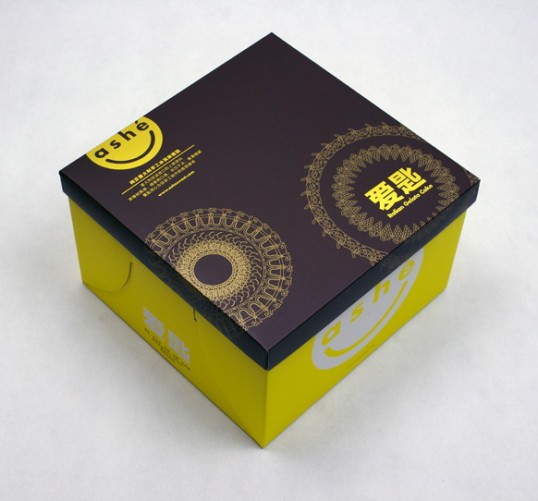 Designed by Jing Projects | Country: China
"Jing Projects was commissioned in spring 2011 to design an identity system and the interior design for Ashé, a new desert brand in Qingdao.
The whole identity includes the logo, interior, cups, cake packaging, pins, etc."
December 12, 2011 | 1 Comment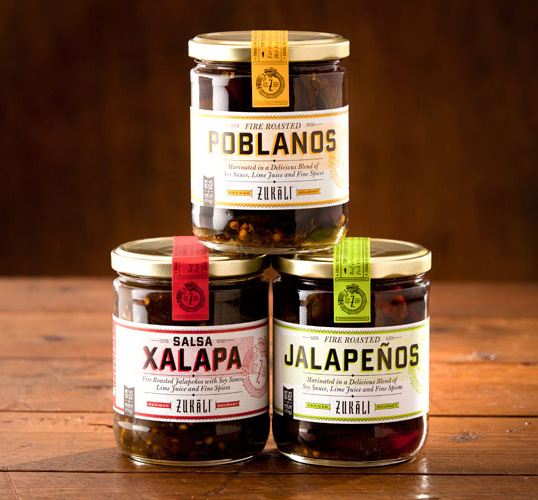 Designed by Imaginaria Creative | Country: United States
"After rave reviews of our Happy Holipeños gift we sent last holiday season, Imaginaria Creative's owner, Cesar Sanchez, decided to launch Zukali, a line of authentic Mexican gourmet products earlier this year. Needless to say, we developed the entire brand including packaging design. We wanted to stay away from the typical Mexican aesthetic to differentiate the brand, our approach was to communicate authenticity and sophistication with a modern flair while still capturing a handcrafted feel."
December 8, 2011 | 1 Comment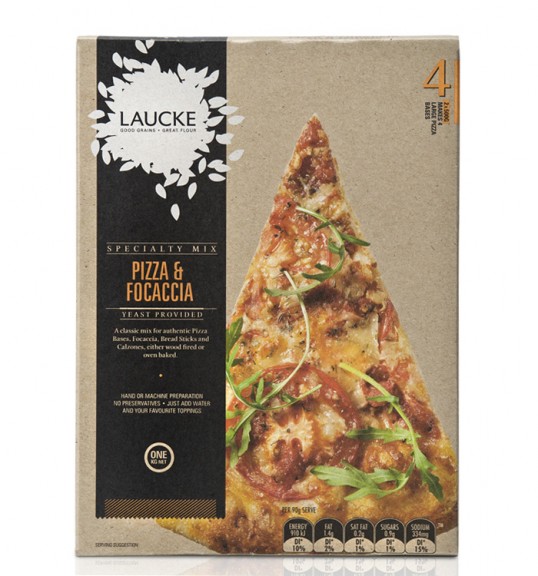 Designed by Black Squid Design | Country Australia
December 6, 2011 | No Comments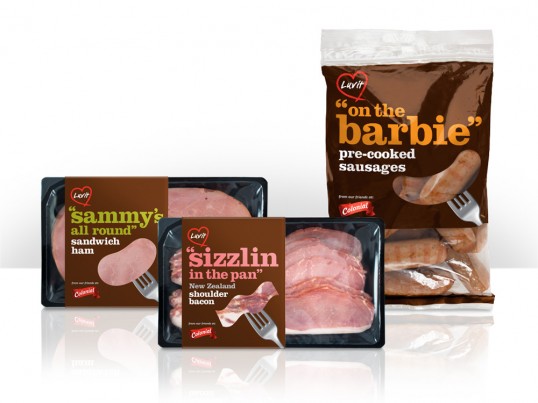 Designed by Curious | Country: New Zealand
"Curious can never be accused of churning out design like a sausage factory, but in this particular case we have created a packaging range for not only the sausage factory-but the bacon and ham factory as well!
Our client, Colonial, already had a strong presence in the premium quality, small goods category. However they recognised an opportunity to launch a range of products that were more accessible and affordable. The brief was to come up with a design that talked to the consumer in a straightforward way, but that also exuded a high degree of personality.
The use of New Zealand colloquialisms and informal typography achieved the desired result in an entertaining way. Luv it!"