November 27, 2011 | 1 Comment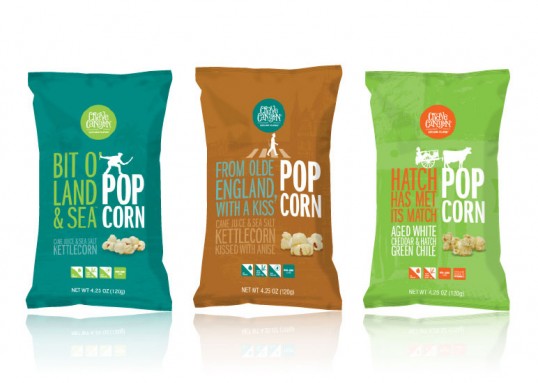 Designed by Lehi Valley Trading Company | Country: United States
"Lehi Valley Trading Company's in-house creative team has created a new brand of "everyday gourmet" popcorn: Crave Canyon. This fun, bold brand is driven by Chef G.,  the adventuristic, but elusive, creator of each flavor. He combs the globe for new ingredients and flavor profiles.
Made with all natural ingredients. The nutrition program, "Chew on This," gives people an easy way to see health benefits on the front and back of the package."
November 25, 2011 | 2 Comments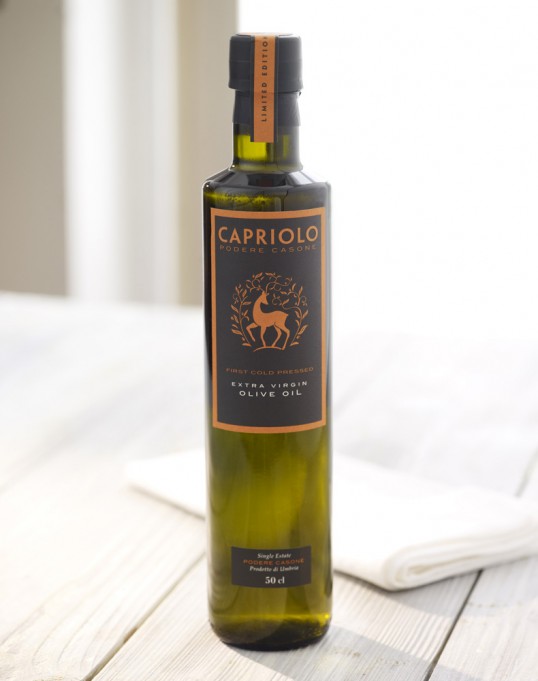 Designed by Family(and friends) | Country: United Kingdom
In 2009 Family (and friends) created the Capriolo Extra Virgin Olive Oil brand and packaging for the Italian Podere Casone Estate owners in Umbria, primarily to attract UK deli and food store shoppers.
As a result of strong interest in the product from mediterranean coastal restaurants and luxury yacht owners, it was decided to create a special 'table edition' packaging alternative – with more traditional looks and hi end fashion styling. Inspired by Roman antique pottery, the label features the iconic capriolo, or roe deer, enveloped in ripe vines in a classical equine pose.
November 19, 2011 | 3 Comments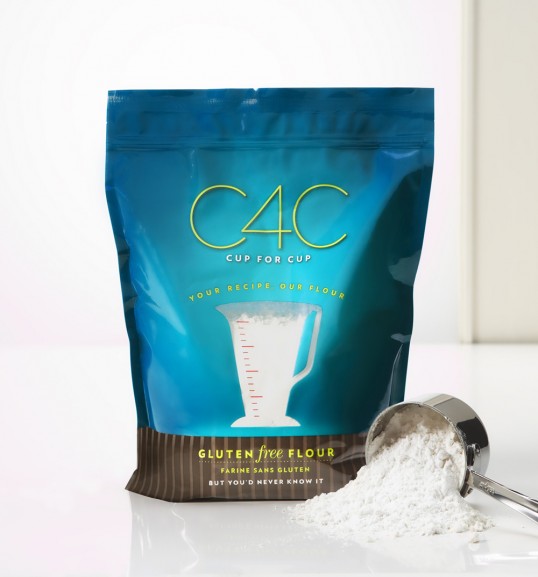 Designed by Level | Country: United States
"C4C, an abbreviation of common cooking measurements — or "Cup4Cup"—is a complete multi-purpose, gluten-free flour blend that can replace all-purpose flour cup for cup in most recipes.
C4C is a collaborative effort between French Laundry chef/owner Thomas Keller and French Laundry research/development chef Lena Kwak. Kwak developed the mix so gluten-free guests could enjoy breads and desserts at the restaurant. She knew she was on the right track when she watched a guest who was in tears after being able to eat brioche for the first time in over a decade.
The new product's branding and packaging design is simple, sophisticated, a little unexpected, and is designed to appeal to gluten-intolerant and gluten-tolerant consumers alike."
November 16, 2011 | 18 Comments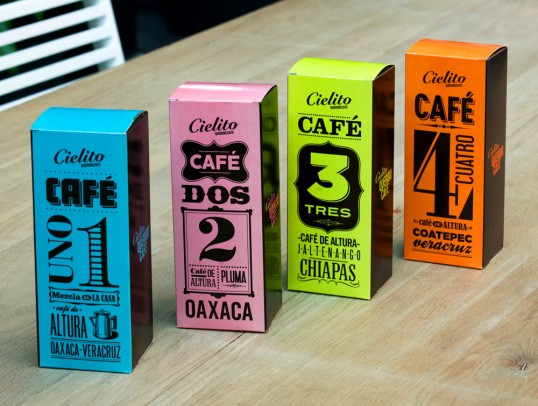 Designed by Cadena+Asoc. Branding | Country: Mexico
CIELITO ® it is a Latin American reinvention of the coffeehouse experience. A place that surprises, comforts and engages all senses through its space, aroma, taste, color, and histories.
November 15, 2011 | 6 Comments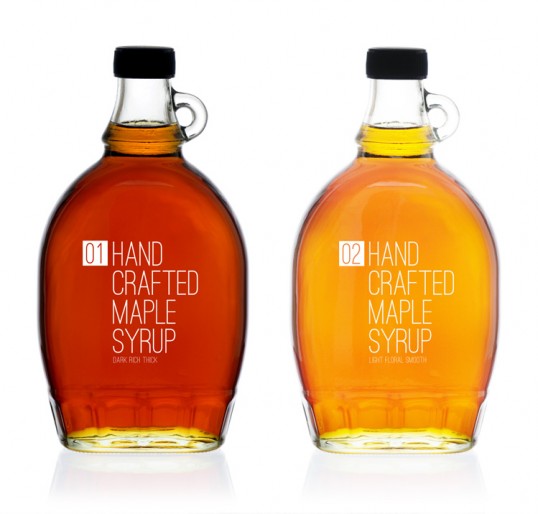 Designed by TACN Studio | Country: Canada
"Maple Syrup comes in different intensity grades, the numbers denote how strong or weak a grade of maple syrup is. The bottle is one typically used to package hand crafted maple syrup yet the typography is modern simple and classic – It's not a sales pitch, just pure unaltered product."
November 14, 2011 | 4 Comments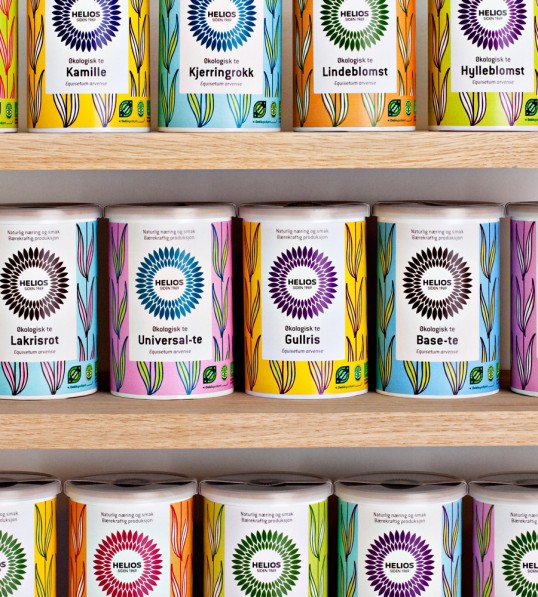 Designed by Uniform | Country: Norway
"Helios has since 1969 provided organic and environmentally friendly products to the Norwegian market. The products have traditionally been sold purely through specialty shops for organic products. Now the Helios brand is being launched to the people.
Uniform won the pitch to reposition the Helios eco-brand last year. The challenge was to transform the Helios brand from being a brand just for the typical eco-consumer, to become a brand for the regular retail customer.
November 12, 2011 | 4 Comments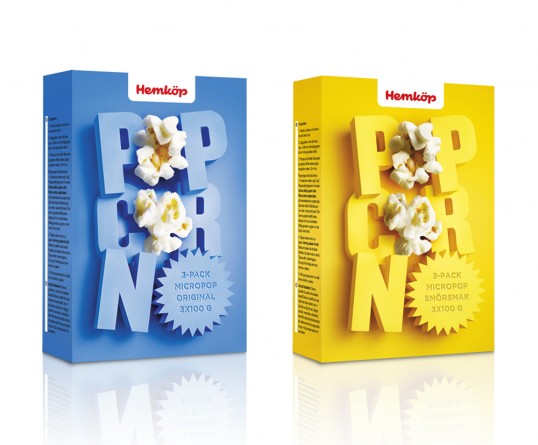 Designed by Kostym | Country: Sweden
"Hemköp is a part of the Swedish grocery chain Axfood. The stores are in central locations throughout Sweden. Hemköp offers its customers a wide and affordable range of inspiring foods and good service to meet and exceed customer expectations."
November 10, 2011 | 8 Comments
Designed by Monday Collective | Country: United States
Mina Harissa is a new, premium Moroccan red pepper sauce simply made with six natural ingredients (red bell pepper, red chili pepper, garlic, olive oil, vinegar, salt) and comes in three flavors (mild, medium, spicy).
Co-Founder, Fouad Kallamni, came to Monday Collective for a brand design that both differentiates within a crowded category and connects with the taste conscious consumer.
The brand identity simply expresses the culinary culture, provenance and authenticity of Mina Harissa, a sauce hailed as the heart and soul of Moroccan cuisine. The simple brand icon captures the essence of Mina Harissa by using the six ingredients of the sauce within the shape of a red bell pepper when cut in two. Its style reflects patterns and graphics found on traditional Moroccan tiles and textiles. The logo was inspired by Arabic letter forms, expressed with a touch of contemporary style. All of this combined with a color palette of tones of black with a hit of spicy vibrancy gives Mina Harissa a premium, authentic style that sets it apart from the other sauce brands."
November 2, 2011 | 4 Comments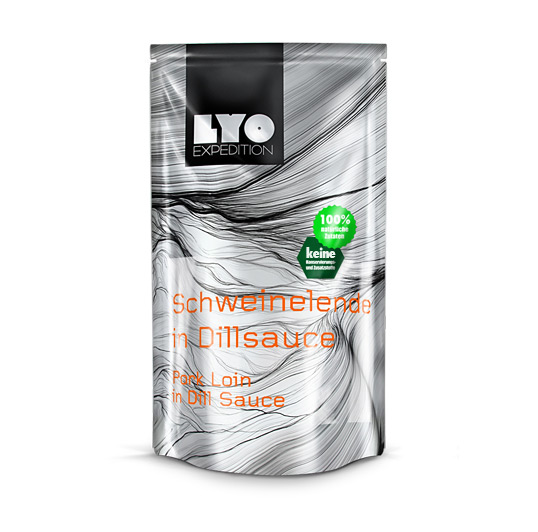 Designed by Independent Visual Consultancy | Country: Poland
"LYO Food Ltd. is a producer of LYO Expedition – freeze-dried meals intended for alpinist, sailors and outdoor enthusiasts.
LYO Expedition packaging needs to be small, lightweight and withstand most harsh conditions that are a norm in demanding environments like Himalaya, North Pole, Atlantic Ocean, Iceland glaciers etc. These are the reasons why all meals and fruits are packed in simple aluminium reinforced doypacks – each hermetically sealed.
We have dressed this spartan object in minimalistic fashion covering it entirely with black and white pattern(designed for LYO EXPEDITION identity system). Then we have added only big, orange name of the meal on the front and a green sticker referring to pure natural content of every LYO meal. On the back of packaging we have designed a waterproof informative etiquette.
October 31, 2011 | 1 Comment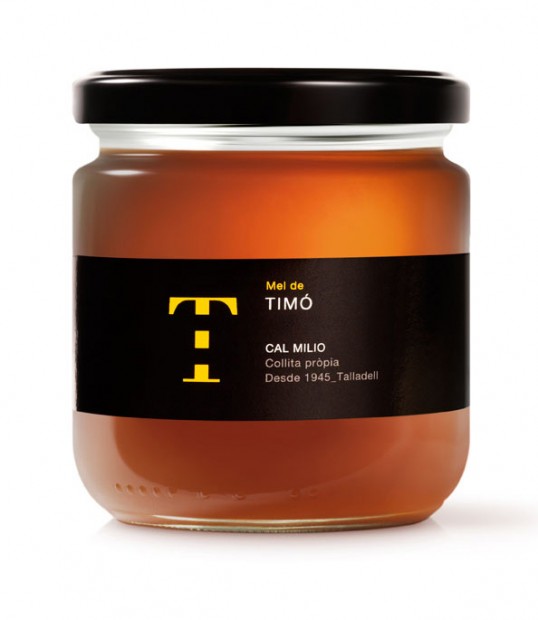 Designed by Puigdemont Roca | Country: Spain
A clever and subtle solution for Mel de Cal Milio honey.