November 15, 2011 | 6 Comments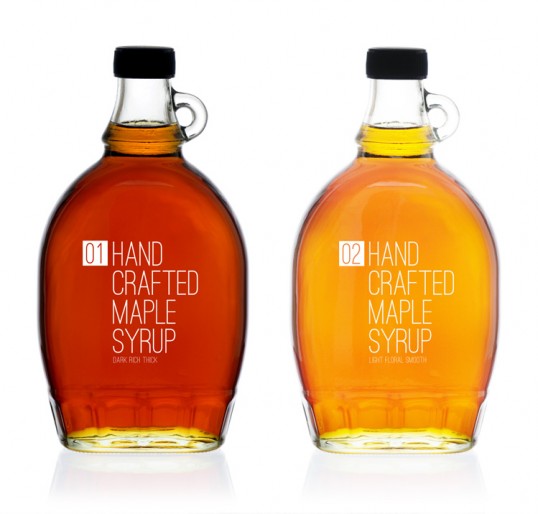 Designed by TACN Studio | Country: Canada
"Maple Syrup comes in different intensity grades, the numbers denote how strong or weak a grade of maple syrup is. The bottle is one typically used to package hand crafted maple syrup yet the typography is modern simple and classic – It's not a sales pitch, just pure unaltered product."
November 14, 2011 | 4 Comments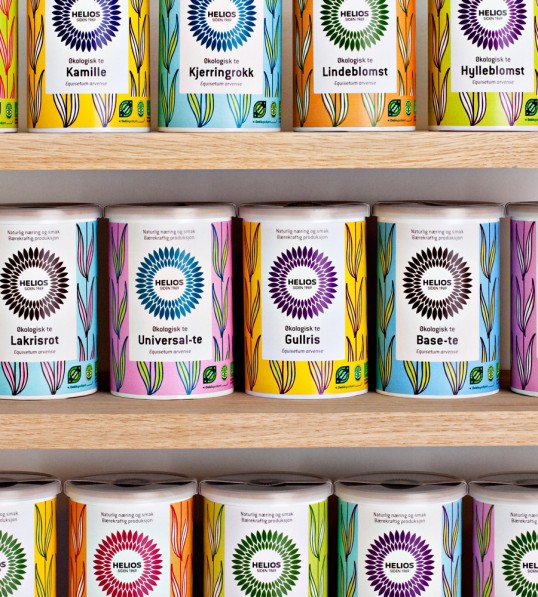 Designed by Uniform | Country: Norway
"Helios has since 1969 provided organic and environmentally friendly products to the Norwegian market. The products have traditionally been sold purely through specialty shops for organic products. Now the Helios brand is being launched to the people.
Uniform won the pitch to reposition the Helios eco-brand last year. The challenge was to transform the Helios brand from being a brand just for the typical eco-consumer, to become a brand for the regular retail customer.
November 12, 2011 | 4 Comments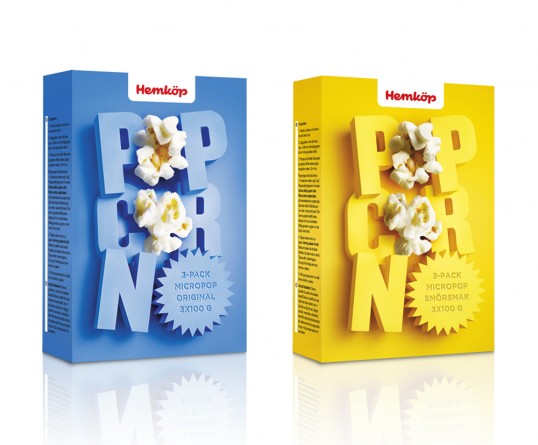 Designed by Kostym | Country: Sweden
"Hemköp is a part of the Swedish grocery chain Axfood. The stores are in central locations throughout Sweden. Hemköp offers its customers a wide and affordable range of inspiring foods and good service to meet and exceed customer expectations."
November 10, 2011 | 8 Comments
Designed by Monday Collective | Country: United States
Mina Harissa is a new, premium Moroccan red pepper sauce simply made with six natural ingredients (red bell pepper, red chili pepper, garlic, olive oil, vinegar, salt) and comes in three flavors (mild, medium, spicy).
Co-Founder, Fouad Kallamni, came to Monday Collective for a brand design that both differentiates within a crowded category and connects with the taste conscious consumer.
The brand identity simply expresses the culinary culture, provenance and authenticity of Mina Harissa, a sauce hailed as the heart and soul of Moroccan cuisine. The simple brand icon captures the essence of Mina Harissa by using the six ingredients of the sauce within the shape of a red bell pepper when cut in two. Its style reflects patterns and graphics found on traditional Moroccan tiles and textiles. The logo was inspired by Arabic letter forms, expressed with a touch of contemporary style. All of this combined with a color palette of tones of black with a hit of spicy vibrancy gives Mina Harissa a premium, authentic style that sets it apart from the other sauce brands."
November 2, 2011 | 4 Comments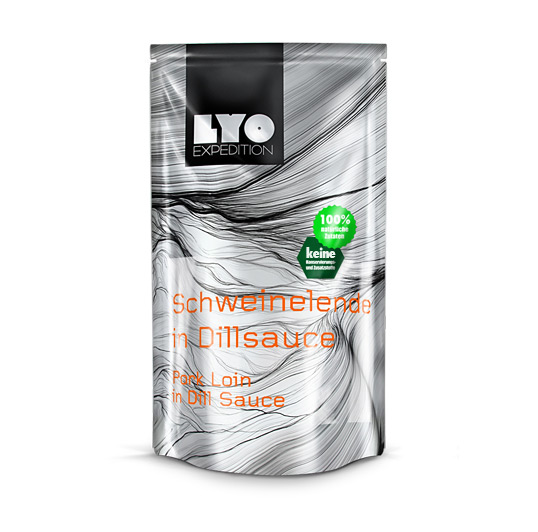 Designed by Independent Visual Consultancy | Country: Poland
"LYO Food Ltd. is a producer of LYO Expedition – freeze-dried meals intended for alpinist, sailors and outdoor enthusiasts.
LYO Expedition packaging needs to be small, lightweight and withstand most harsh conditions that are a norm in demanding environments like Himalaya, North Pole, Atlantic Ocean, Iceland glaciers etc. These are the reasons why all meals and fruits are packed in simple aluminium reinforced doypacks – each hermetically sealed.
We have dressed this spartan object in minimalistic fashion covering it entirely with black and white pattern(designed for LYO EXPEDITION identity system). Then we have added only big, orange name of the meal on the front and a green sticker referring to pure natural content of every LYO meal. On the back of packaging we have designed a waterproof informative etiquette.
October 31, 2011 | 1 Comment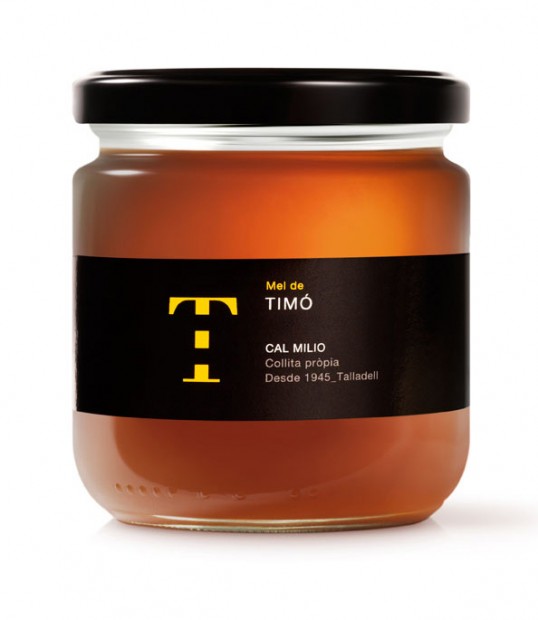 Designed by Puigdemont Roca | Country: Spain
A clever and subtle solution for Mel de Cal Milio honey.
October 31, 2011 | 9 Comments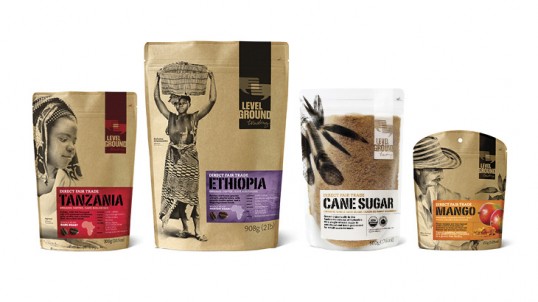 Design by Subplot Design | Country: Canada
Following up on the strong success of Level Ground Trading's 2010 Complete Brand Redesign and Coffee Packaging overhaul, Subplot Design Inc. has redesigned Level Ground's Organic Dried Fruit and Organic Cane Sugar Packaging, and has helped launch Level Ground's first MicroLot offering. All products are on shelf today.
"Subplot's 2010 packaging redesign has contributed amazingly to our success", says Level Ground President, Hugo Ciro. "Sales are up 20% over the previous year, and we have signed many new retailers. We are obviously thrilled.
"The packaging platform extends the system created in 2010, with innovative kraft paper, vapour-barrier bags with resealable zips for freshness. The Dried fruit build on the coffee platform with full-colour fruit imagery, to help play up the extraordinary taste and freshness of the product itself. Clear bags for Can Sugar allow the colour and texture of the sugar to shine through. And a new stamp graphic signifies the MicroLot system, with a revised design layout to help distinguish it from the line of regular coffees.
October 29, 2011 | 4 Comments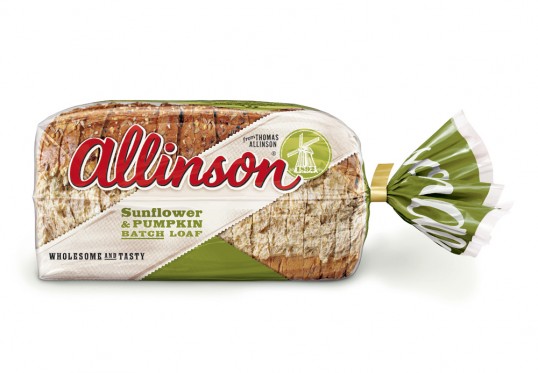 Designed by Family(and friends) | Country: United Kingdom
Allied Bakeries are seeking to drive awareness of portfolio bread brand Allinson amongst heath conscious UK consumers.
Family (and friends) was appointed in February 2011 after a three-way pitch to give the brand's packaging increased standout and relevance as part of a wider campaign.
With the classic 'now taken out' advertising being the only previous recall, the brand owners felt there was a strong rationale to delve back into Allinson's genuine history to drive interest today.
October 27, 2011 | 4 Comments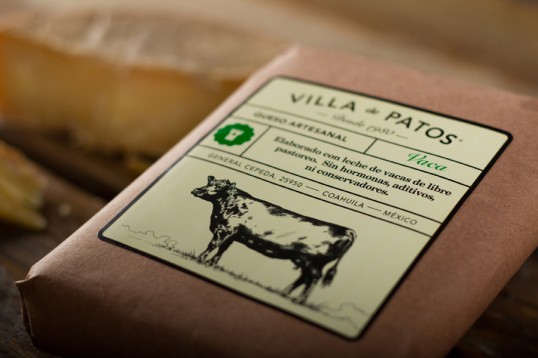 Designed by Savvy Studio | Country: Mexico
"Villa de Patos is a family owned business founded in 1980 which aims to provide natural, healthy, fine products made with traditional Mexican techniques and the welfare of the environment in mind.
Illustration, handmade products, classic typefaces and photographs taken by the owners at different times, are the graphic elements used for the development of Villa de Patos brand identity."
October 26, 2011 | 4 Comments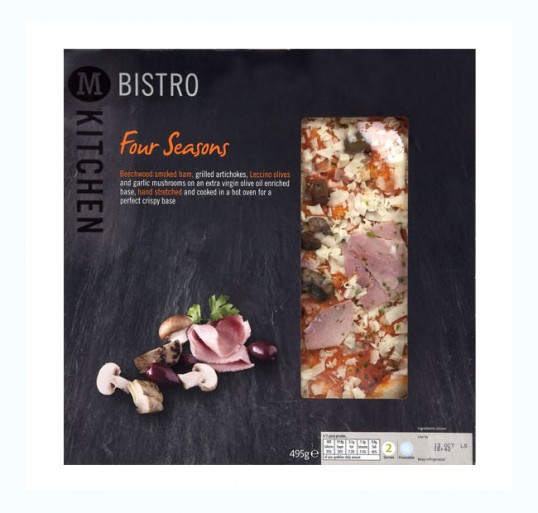 Designed by Coley Porter Bell | Country: United Kingdom
"Brand design agency Coley Porter Bell is creating a new identity for Morrisons' extensive own brand range as part of the retailer's push to strengthen the brand and increase the share of its own products bought by customers.
The exercise which aims to transform Morrisons' own label into a coherent own brand is the biggest design brief in the UK this year. It covers 17,000 products and variants and will roll out over the next 18 months.