October 16, 2011 | 8 Comments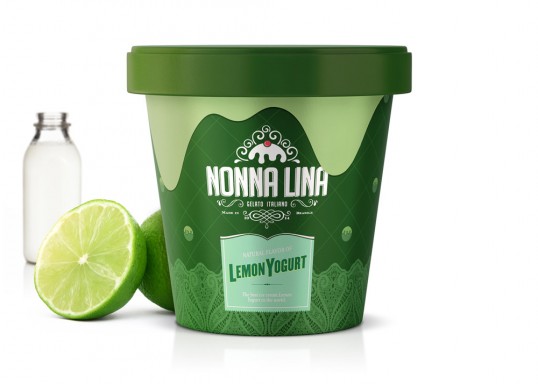 Designed by Mr. Conde Studio | Country: Brazil
"Mr. Conde Studio created and developed special packaging for ice cream brand Nonna Lina. A homemade Italian ice cream brand that has developed its revenues more than 60 years, this tradition was the starting point for creating the brand and its packaging. Made with the finest natural ingredients and grout developed in southern Italy, Nonna Lina ice cream has a philosophy to be the best soverte the world with the best flavor, better texture and promises to offer a passion for candy ice cream."
October 14, 2011 | 4 Comments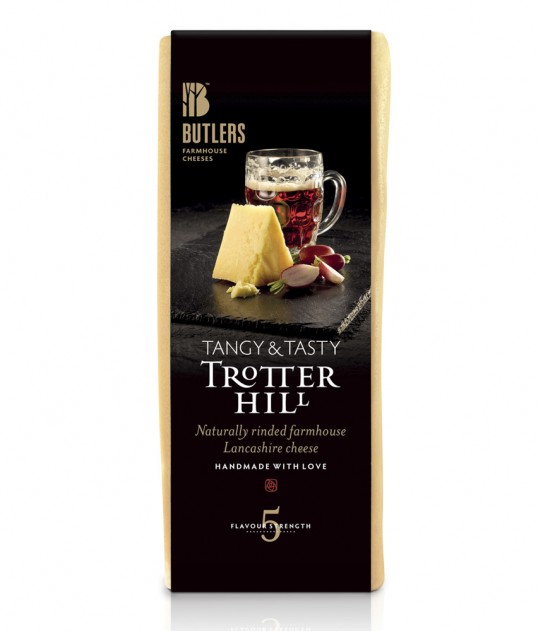 Designed by Nik and Carole | Country: United Kingdom
"Nik and Carole help Butlers to celebrate their very special traditional cheeses. With recipes dating back to 1932, the Butler family are fiercely proud of their regional cheeses, well kept secrets that taste like no other cheese on the supermarket shelf. Our super stylish packaging makes these award winning cheeses the real stars of the show, with mouthwatering photography that creates little moments to savour. You can find them in Booths."
October 13, 2011 | 7 Comments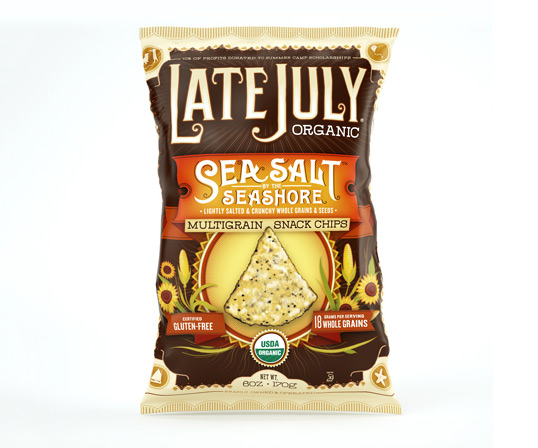 Designed by Moxie Sozo | Country: United States
"Late July is a family-owned organic snack company, based out of Cape Cod, Massachusetts. The nationally distributed line of cookies, crackers and other products has been wildly popular in Whole Foods for over ten years. Because of their success, the Late July packaging has been copied and imitated by competitors. In anticipation of several new product launches, the company hired Moxie Sozo to elevate the brand and redefine Late July's positioning in the marketplace. One of the first products that the agency launched, was a six-flavor line of tortilla chips that was immediately picked up for national distribution. Whole Foods has described Moxie Sozo's work for Late July as, "The best packaging we've ever seen."
October 13, 2011 | 2 Comments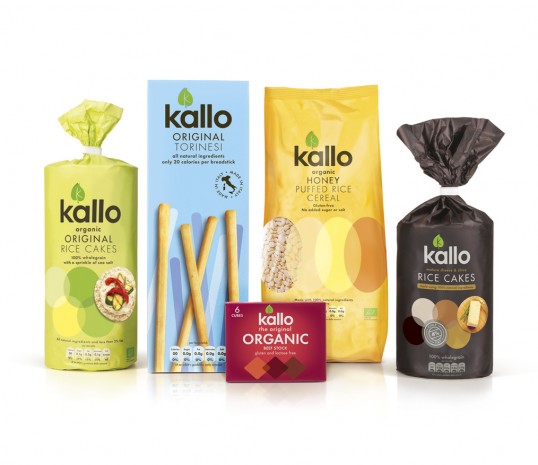 Designed by Pearlfisher | Country: United Kingdom
"Pearlfisher has created an exciting new brand identity and redesign for leading natural and organic food company Kallo across its full product range including its Kallo Rice Cakes, Kallo Organic Stocks and Gravies, and new Kallo Organic Soya Drinks.
The packaging is designed to complement Kallo's new brand positioning: Thought for food, highlighting that Kallo is THE natural food brand for people who think about what they eat. It also brings all products under the Kallo umbrella and creates consistency across the range.
Based on a number of key principles that accurately reflect the Kallo brand – including bold, warm, vital, rich and sophisticated – the new packaging stands out from competitors by taking a deliberately uncluttered and understated approach. Using sleek, clear lines and stylish interpretations of each of the products, the nutritional information is displayed clearly on the front of all packs, making it quick and easy for people to appreciate that Kallo foods are nutritious, wholesome and healthy.
An exciting time for Kallo, earlier this year the company introduced the Kallo Food Academy, as an essential online destination for people who want to give more thought to the food they eat. The KFA contains expert opinions, products and recipes.
Commenting on the redesign, Patrick Cairns, CEO at Kallo says: "Packaging is so critical today and consumers are more demanding than ever about how products look. The new designs will make Kallo stand out from the crowd on supermarket shelves, as well as giving customers stylish products they will be proud to display in their kitchens."
"The new packaging perfectly complements Kallo's championing of mindful eating. By clearly presenting the nutritional value of each of our products, we make it easier for people to think about their food, helping them to eat smarter, and feel happier and healthier."
Sarah Butler, Deputy Creative Director, Pearlfisher, says: "Kallo is a warm, intelligent and caring brand, which is also bold and innovative and we wanted to reflect this in our designs. The calm, clear and uncluttered packaging is so different that it will stop people in their tracks, encouraging them to think carefully about their food choices and to consider Kallo."
October 13, 2011 | No Comments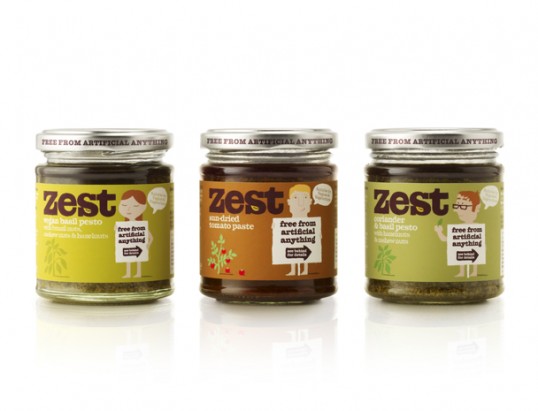 Designed by Designers Anonymous | Country: United Kingdom
"Zest is an all-natural range of pasta sauces and pestos with nothing to hide.
The packaging range features naive 1950's style illustrations of male and female naturist characters each proclaiming the 'free from artificial anything' message, whilst preserving their modesty with a key ingredient. Each product within the range has a unique character holding a 'Free from artificial anything' sign with an arrow containing the words 'See behind for details' prompting you to refer to the back of the jar. The characters are found again on the back of the jar, this time displaying the complete list of ingredients, proof that that there is nothing to hide."
October 10, 2011 | 2 Comments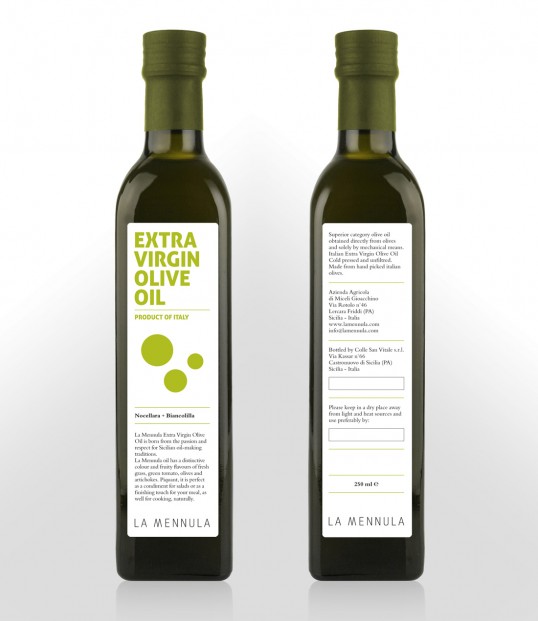 Designed by Alessio Avventuroso | Country: Italy
"La Mennula Extra Virgin Olive Oil is born from the passion and respect for Sicilian oil-making traditions. We have designed a contemporary brand and a cool label for 250, 500 and 750 ml bottle."
October 10, 2011 | 4 Comments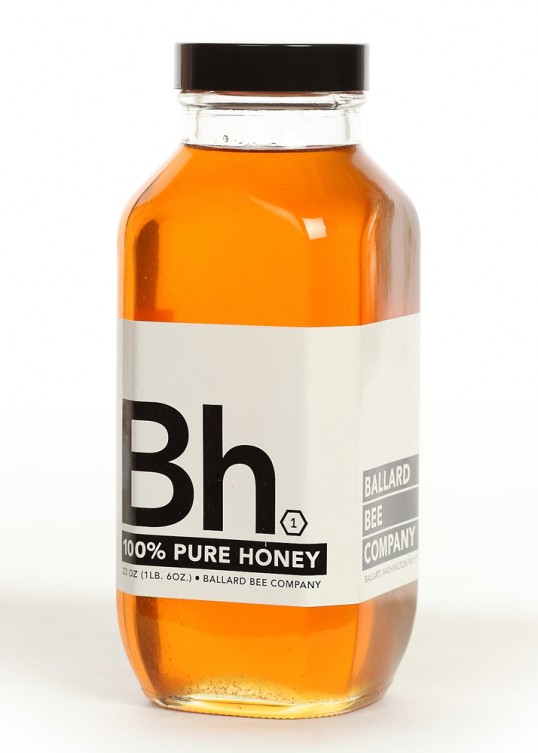 Designed by TKTJ Design | Country: United States
"The design is based on the idea of honey being so basic, we created a chemical symbol "Bh" all for itself. The element is a pure chemical substance, that cannot be broken down in further, and by placing this honey within this realm it allows it to take on the idea of honey as purity. The packaging also seems to suggest something medicinal about the product, which is interesting considering honey has long been touted for many other things than just a sweetener."
October 9, 2011 | 3 Comments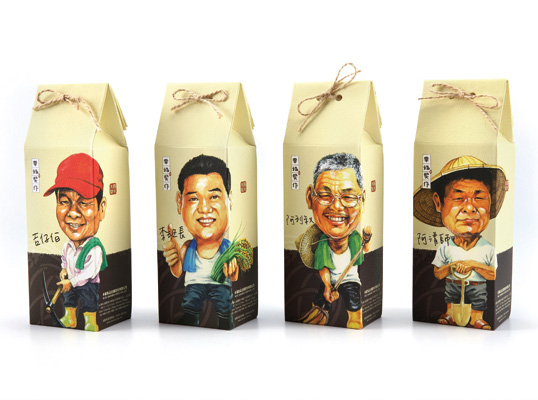 Designed by Victor Branding Design Co. | Country: Taiwan
"Eight Treasures of Happiness is all about the people who care for and oversee the rice gardens. From squad leader Lee who strictly guards the gardens to Ms. A-lu who passes on the taste of happiness, and everyone in-between."
October 6, 2011 | 5 Comments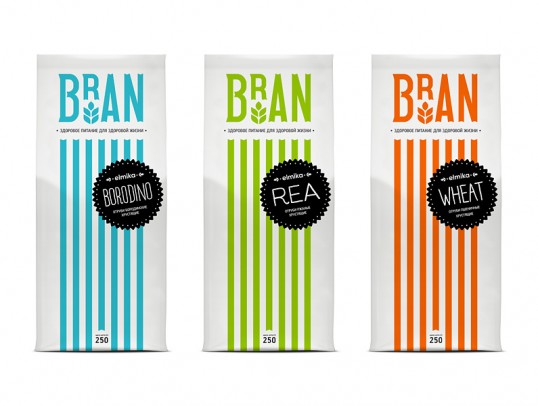 Designed by Hattomonkey | Country: Russia
"Package design for Elmika's Bran and Crisp for local and international markets."
October 5, 2011 | 1 Comment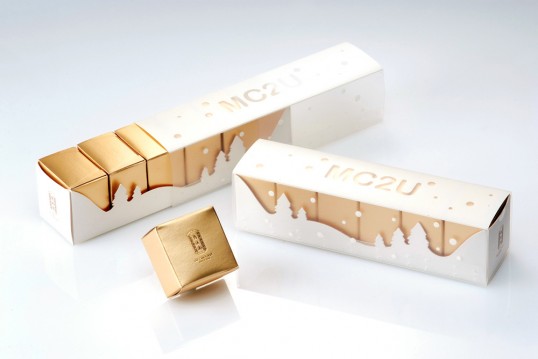 Designed by Gidea Group | Country: Taiwan
"As the leader of Taiwan's traditional cake industry, JZM has be worldwide known for its pineapple cakes packaged in this little golden  box for a long time.
On this  seasonal packaging design, we implemented  the classical golden pineapple cake package with the joyful Christmas design, also bringing out a sense of East meeting West.
This special Christmas packaging was a commercial success for JZM, especially loved by Japanese and Hong Kong tourists who came to Taiwan to spend their Christmas Holidays, a chic and lovely souvenir to take home with!"