September 26, 2011 | 8 Comments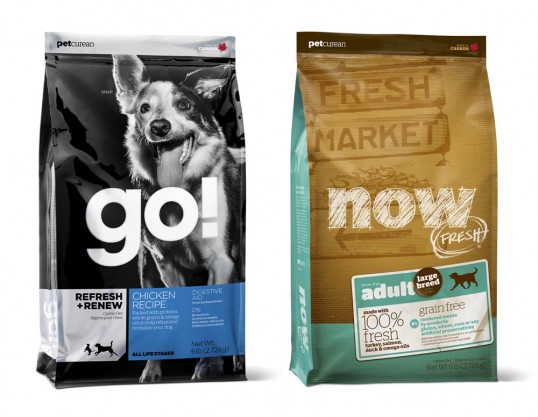 Design by Subplot Design | Country: Canada
"With 12 years of success and over 100 SKUs of premium pet food sold nationally and internationally, Petcurean Pet Nutrition looked to Subplot Design Inc. to take the brand to the next level and to elevate its identity and consumer packaging. Along with unveiling 6 brand new SKUs, Petcurean's new corporate identity and NOW FRESH and GO! packaging launched at SuperZoo 2011 in Las Vegas last week.
September 20, 2011 | 4 Comments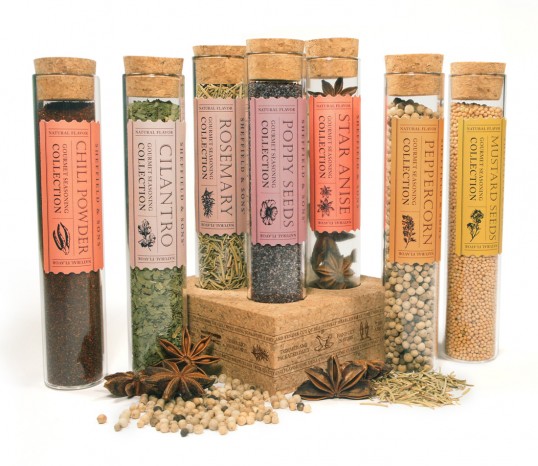 Designed by Birdsong Gregory | Country: United States
"To help Bloom Grocery develop a memorable private label for it's premium angus beef program, birdsong gregory created Sheffield & Sons: a sophisticated but friendly brand that evokes the distinction and personal service of a small friendly neighborhood butcher shop. As part of that campaign, we created this concept for a beautiful line of spices which would exist as part of the labels product offering. The packaging embodies the well crafted and gourmet feel of Sheffield & Sons with its sophisticated palette, illustrative but clean labels, unique material choices, and textures that are relevant to the existing brand."
September 19, 2011 | No Comments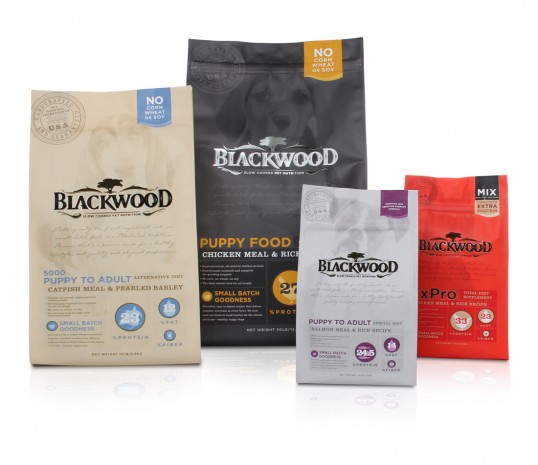 Designed by Kick | Country: United States
"Ohio-based Blackwood Pet Food's handcrafted, all-natural recipes have been loved by trainers of champion sport and show dogs for years. When the company decided to extend their retail footprint, they knew new packaging was key to wooing retailers.
Minneapolis design consultancy Ideas that Kick (formerly known as HartungKemp) created new bags that placed key nutritional values for each recipe front and just a bit off-center. So pet-loving families can feel great, at first glance, about what they're feeding Fido.
Kick's bags also make it easy for store clerks to recommend Blackwood foods. Kick's strategic thinking and smart design transformed this challenger brand into what the agency calls a Shelf Kicker™ in the premium pet food category."
September 16, 2011 | 5 Comments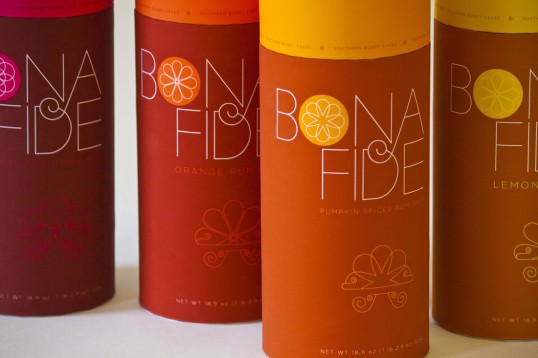 Designed Amy Nortman | United States
"Bonafide is a concept brand and product line that I named and created from scratch. The idea was to design a modern take on the tradition of Southern hospitality, creating a genuine Southern eating experience through beautifully handcrafted baked goods that anyone can access and enjoy, but taste as if ones own grandmother has baked them herself. The look and feel are designed to reflect this sentiment, and the illustrations to create a simple and friendly-fun, yet effective way to communicate."
September 15, 2011 | 15 Comments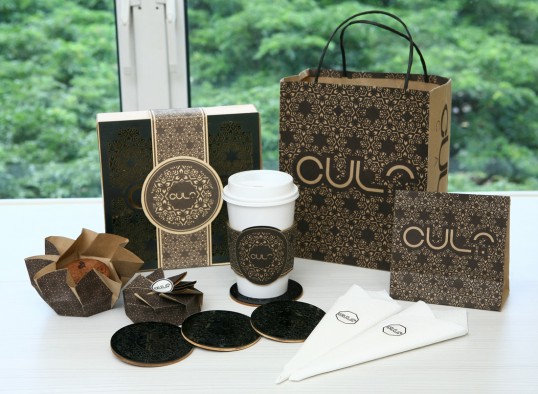 Designed by Brandon Sim | Country: Singpore
"As a part of my packaging class at Nanyang Polytechnic School of Design in Singapore we were asked to create a new cafe brand/identity and to design the packaging. The design was inspired by victorian patterns and laser cutting was used in making the coaster and the P.O.P. box.
September 15, 2011 | 9 Comments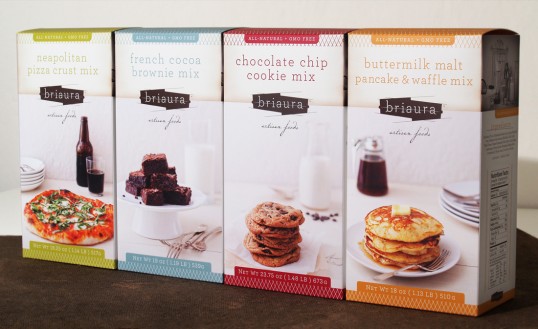 Designed by Funnel | Country: United States
"Briaura Artisan Foods is a new, all-natural, non-genetically modified artisan food brand developed by Brian and Laura Medlin. "our initial products are premium artisan bakery mixes using homemade recipes that are all about the best ingredients, unique tastes and simple goodness – created as personal treats for special friends and family they will interest anyone who cares about what's in their food, what's happening in food culture and what tastes amazing!" The brand and package design has a simple sophistication with a warm, rural modern nostalgia."
September 14, 2011 | 8 Comments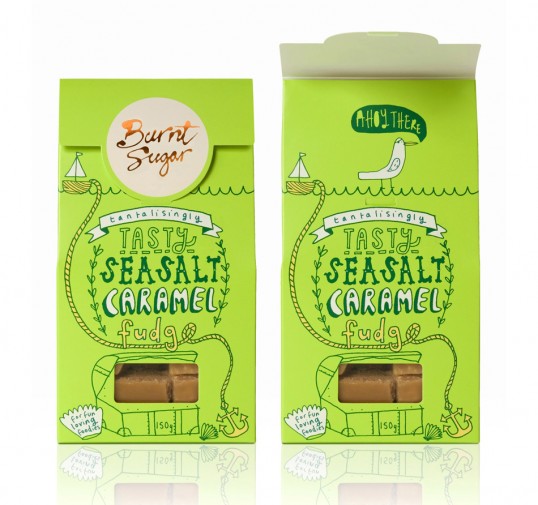 Designed by D. Studio | Country: United Kingdom
"Burnt Sugar is a boutique brand of fudge with humble beginnings. Started by Justine Cather, who nabbed her mum's recipe and took it to market (London's famous Borough Market to be precise), word soon got out about the delicious lumpy, bumpy pieces of sweetness and its popularity soared.
Having worked with Justine on her gift ranges, she asked us to create a new direction for the brand and redesign the packaging for the core range. Working closely with Justine, we developed the 'every one is different' concept, which not only celebrates the perfectly irregular pieces of taste bud-tingling randomness but also all the wonderful variety of foodie folk who like to indulge in her fudge.
September 14, 2011 | 4 Comments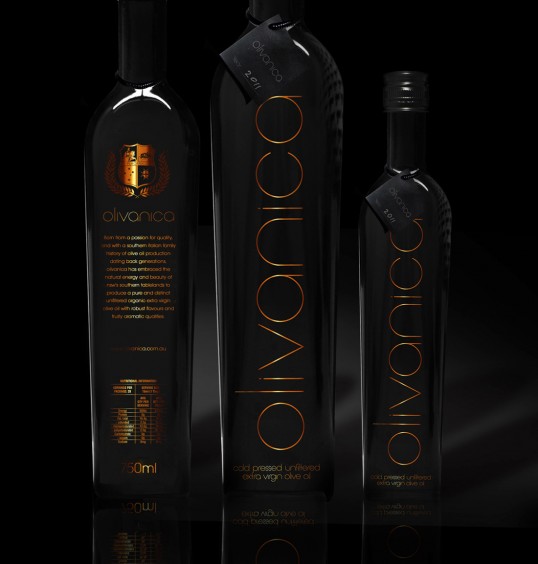 Designed by Toast Design | Country: Australia
Family owned & operated Olivanica have been producing small runs of exceptionally fine quality olive oil for a few years with great success. In late 2010, we were approached to create an identity and packaging design to reflect the outstanding quality and purity of the oil.
September 13, 2011 | No Comments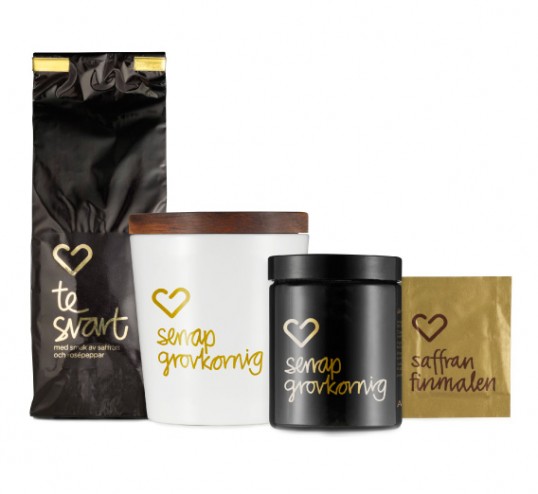 Designed by BVD | Country: Sweden
"Challenge: The Swedish pharmacy market was privatized in November 2009. In February 2010 Apotek Hjärtat opened, as the largest independent player on the deregulated pharmacy market with 207 pharmacies. Apotek Hjärtat wanted their new graphic identity to communicate credibility, knowledge and health in a modern and inspiring manner as well as signifying a pharmacy in a clear but subtle way. The logotype should be able to be applied to many different types of media profiles.
Solution: Our aim was to create a logo that could win the hearts of the Swedish people. The greatest challenge was to find a balance between knowledge and credibility on one hand, and cordiality and service on the other. The traffic-light green colour is an obvious signal that is easy to see and identify. The iconic heart symbol is unique because of its opening in the centre, which creates a feeling of openness and welcome."
September 12, 2011 | 6 Comments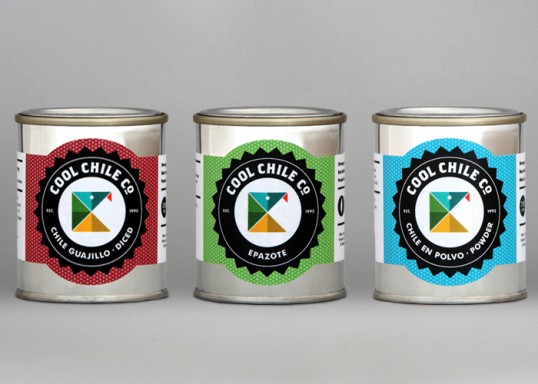 Designed by Bless | Country: United Kingdom
"Bless has just completed the new branding for London based Cool Chile Co. one of the first companies to supply Mexican dried chillies and fresh corn tortillas to the UK.
Cool Chile wanted to continue using a snake as their brand icon as they had been using a clipart version for over a decade, so our first task was to create one that would be more ownable and distinctive. The new snake and branding were inspired by geometric Aztec shapes and rich Mexican colours. The four main colours reflect the companies four main store categories, red for chillies, yellow for corn products, green for herbs and blue for spices and store cupboard items. More than 60 items were colour coded, with an individual shade being selected for each product type, this resulted in over ten different reds for the chilli section alone.
Cool Chile now have an identity that is simple, iconic and helps them stand out from their competitors."