July 13, 2011 | 3 Comments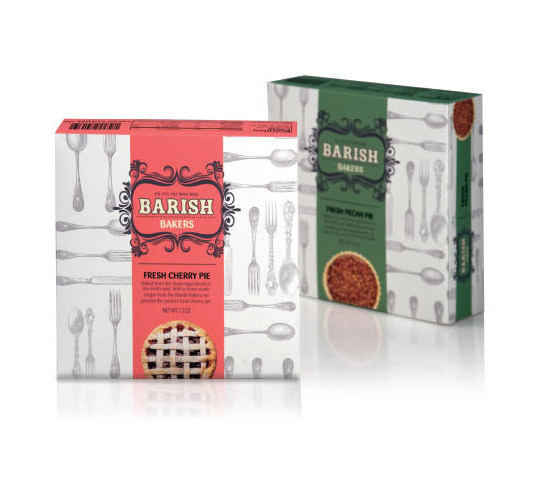 Designed by Allison Braunstein | Country: United States
"The project was to brand a line of baked goods that would be sold in specialty stores. Barish Bakers is a line of baked goods inspired by my great grandmother Anne Barish. Her legendary recipes were a hit with everyone. The design was inspired by Marthas Vineyard, where she spent every summer. The packaging was also inspired by Victorian illustrations."
July 13, 2011 | No Comments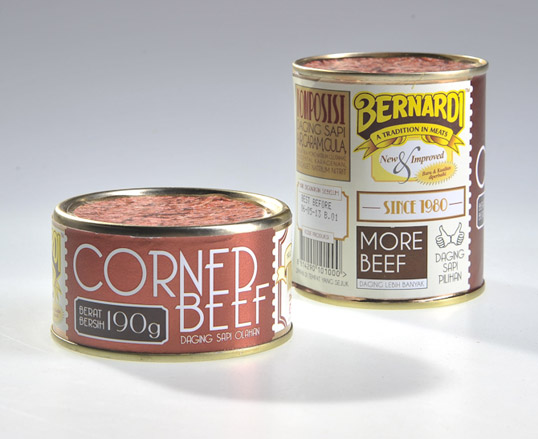 Designed by Ideatree | Country: Indonesia
July 12, 2011 | 4 Comments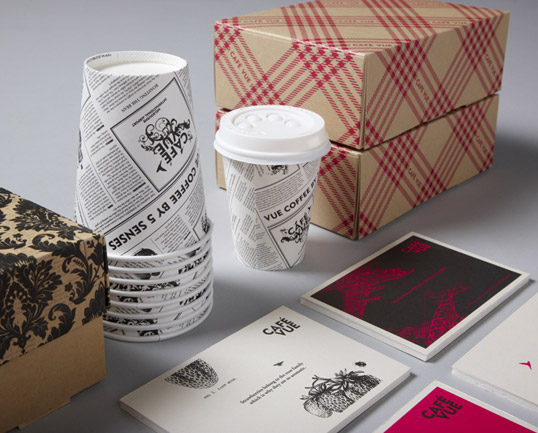 Designed by Designworks | Country: Australia
"Designworks has had the privilege of helping develop the growing Vue de Monde family of brands, extending from the initial restaurant's humble beginnings seven years ago, through a series of successful culinary based enterprises including their three cafe's. Designworks were set the brief to develop a distinct Cafe Vue identity and eyecatching packaging that sat within the current Vue de Monde family. By referencing a french modern chic aesthetic, the new brand needed to compliment the cafe's new location, architecture and interior finishings. The result was a Marie Antoinette inspired neon pink pattern with decorative elements. Bespoke menus and Cafe Vue lunch boxes were created in a similar style."
July 11, 2011 | 7 Comments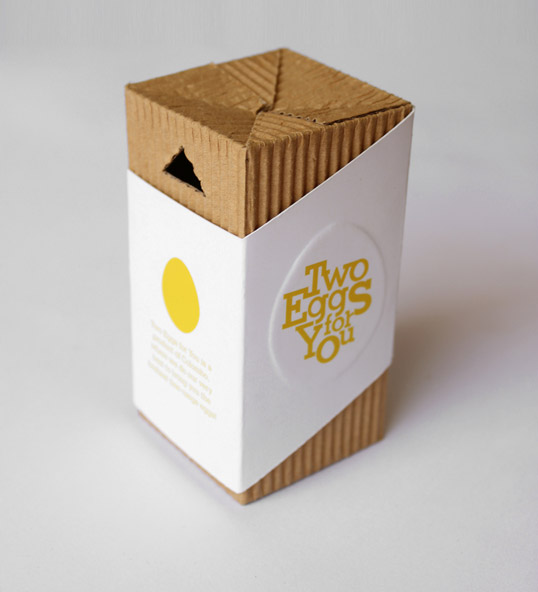 Designed by Conor Whelan | Country: Ireland
"The idea was to create a package of two eggs, ideal for someone living on their own or someone who just wants to make a quick meal and doesn't require the standard 6 eggs. I wanted to create an interesting package that was aesthetically pleasing, functional, and simply enjoyable to hold. Each packaging features two eggs along with two easy recipes to make meals for one, which are revealed when the egg chamber is opened."
July 11, 2011 | 4 Comments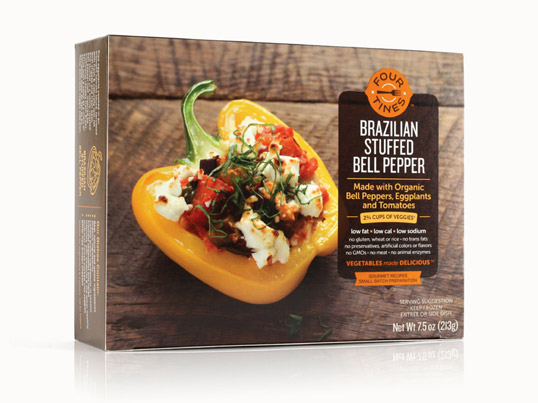 designed JJAAKK Design | Country: United States
"Identity and packaging for a line of gourmet frozen vegetable entrées. Editorial-style photography accompanied by a structured, modern design allows these savory dishes to take center stage."
July 10, 2011 | 2 Comments
Designed by Victoria Balducci & Alejandro Ramirez | Country: Argentina
July 8, 2011 | 1 Comment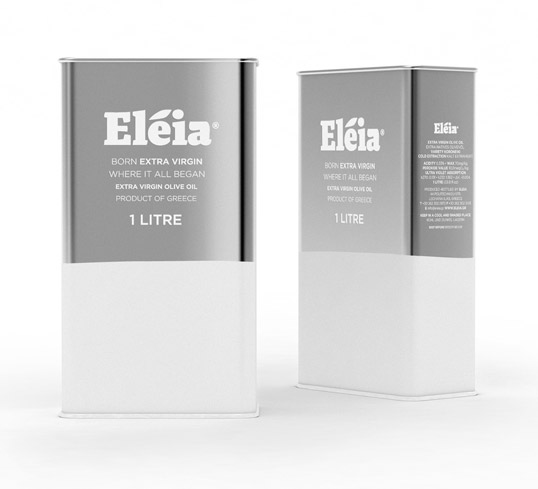 Designed by Bob Studio | Country: Greece
"Company's identity and olive oil packaging applications' design, including glass bottles, metallic tins, wooden box and press presentation material design.
The concept of the design idea comes from the process of protecting olive trees from insects by applying a protective white coating on the bottom part of their trunks."
July 6, 2011 | 5 Comments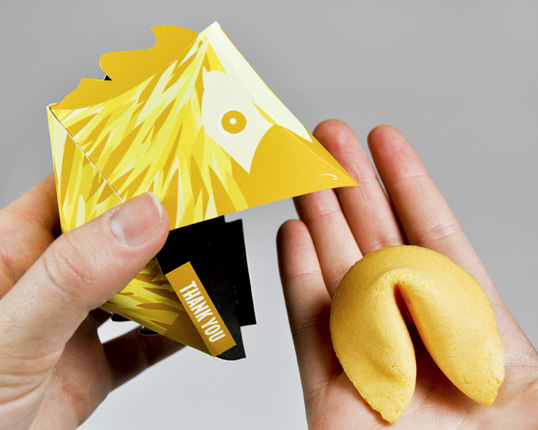 Designed by Caroline Brickell | Country: United States
"Beijing Buffet Fortunes are a cheeky take on an assignment to design packaging for a product native to the United States. (Many Americans are unaware that the fortune cookie originated in San Francisco!)
Each animal represents one of the twelve parts of the Chinese Zodiac. Squeeze their cheeks and voilà! Out pops your fortune. The innovative shape, cut from a single piece of cardstock for easy assembly, protects the cookie inside from breaking. Collecting the entire set is a challenge that's sure to encourage repeat customers!"
July 4, 2011 | 2 Comments
Designed by Salad Creative | Country: United Kingdom
Colourful, fun packaging for Dorset-based Olives Et Al olive oil.
July 1, 2011 | 4 Comments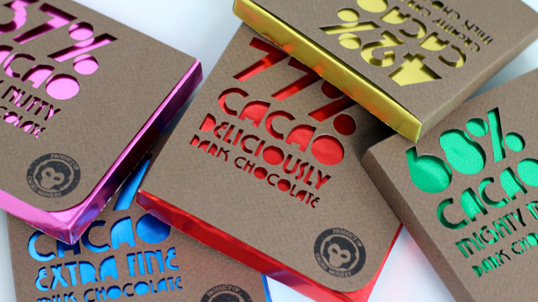 Designed by Niamh Richardson | Country: Ireland
"The project was self-directed and the students were invited to write their own brief on whatever interested them the most. I chose to create an identity and packaging design for a fictional chocolate company called 'Cacao Monkey'. The text on the front of the packaging was die-cut by hand into rough brown paper, chosen to suggest the organic chocolate. This reveals the bright aluminum foil beneath, which distinguishes each flavour of chocolate. The minimal design reflects the simple, honest ethics of the brand: organic, fairtrade and eco-friendly."