July 1, 2011 | 1 Comment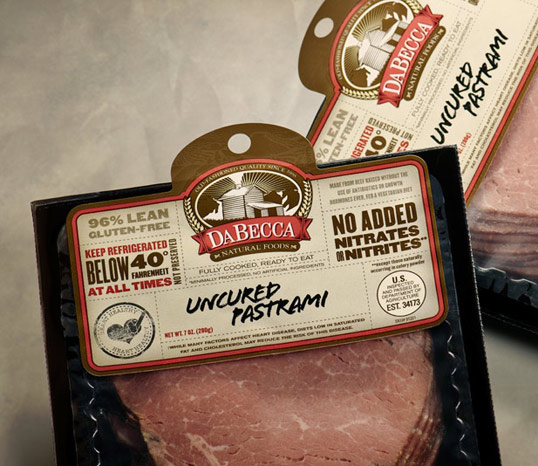 Designed by Version-X Design | Country: United States
"DaBecca does things the old fashioned way making high quality, naturally smoked meat products without all the preservatives.  While their products are exceptional, they had a dated brand image that didn't reflect Dabecca's quality or values. Version-X created a brand that reflected the honest appeal of of their product, and positioned it in a way that would make it stand out from competitors and grab consumer attention."
June 30, 2011 | 1 Comment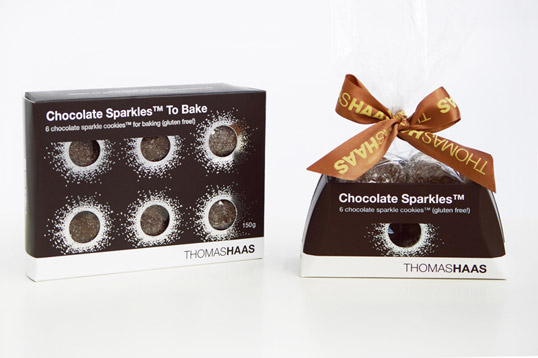 Designed by Cameron Snelgar | Country: Canada
"What started as a label replacement project, gained momentum and we soon found ourselves responsible for delivering two packages for the "The World's Best Cookie" (Vancouver Sun, Feb 2003).
Initially, Thomas Haas' freshly baked Chocolate Sparkle Cookies were presented in a cellophane wrapping with a sticky label attached. The refrigerated home bake cookies were in stock paper with a sticky label attached.
I knew that the Chocolate Sparkle Cookies as with most of Thomas' creations were innovative and unique. The challenge was to communicate the "Sparkle" within, while simultaneously preserving the carefully crafted Thomas Haas brand.
The package for the home bake set of six Chocolate Sparkle Cookies came first. Wrapped in Thomas' signature ribbon branding and logo, it includes angled sides. Earlier in the design process all of the sides were angled, naturally conforming to the spacer tray within. However, the option for additional front display and stacking was needed, hence the flat top and bottom.
June 28, 2011 | 2 Comments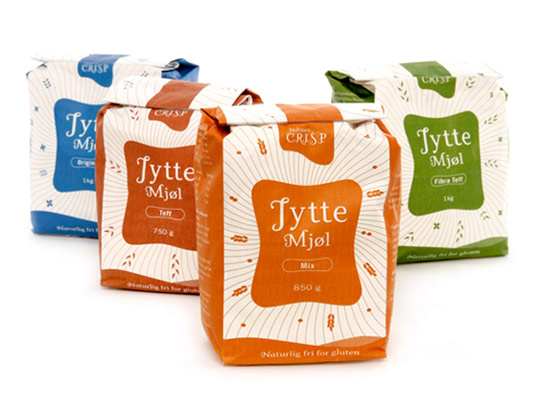 Designed by M8 Design | Country: Norway
"Jytte flour is a new line of gluten free flour. Being a small business the marketing budget was limited so we had to create a design with real stopping effect. This colourful range of flour bags was awarded Silver in the European Design Awards."
June 26, 2011 | 1 Comment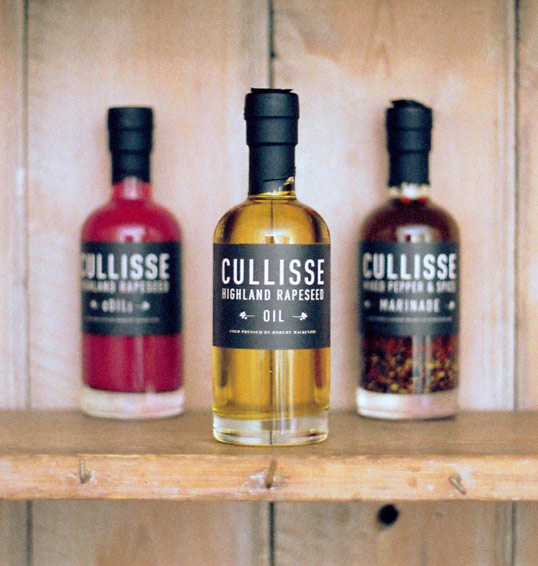 Designed by Freddy Taylor | Country: United Kingdom
"Cullisse (meaning nook of the garden) is a brand new rapeseed oil from the highlands of Scotland. Gently cold pressed from seed grown by the Mackenzies of Cullisse on their farm, the rapeseed is then hand-bottled by Robert MacKenzie, one of the fourth generation to produce food at Cullisse.
Concept: Whilst avoiding Scottish clichés, try to create a contemporary brand that reflects the tradition and quality of Cullisse rapeseed oil, through hand-blown, glass bottles and unembellished typography."
June 25, 2011 | 3 Comments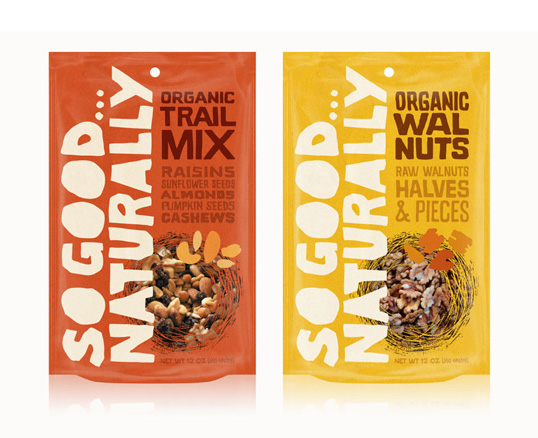 Designed by JJAAKK Design | Country: United States
"Design concepts for a line of organic nuts and trail mixes. Hand-drawn type, patterns and a natural color palette make this packaging feel right at home on your next hike."
June 19, 2011 | 8 Comments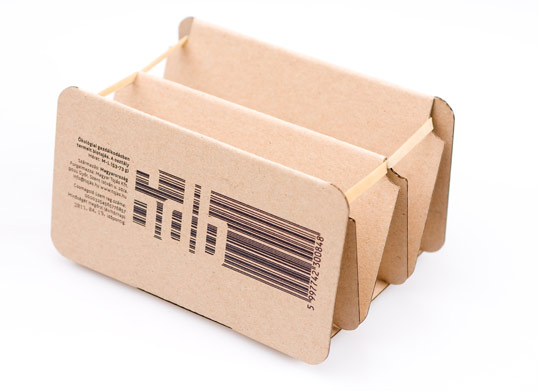 Designed by Éva Valicsek | Country: Hungary
Here's an interesting egg carton from Institute of Applied Arts, Sopron student Éva Valicsek.
June 17, 2011 | 3 Comments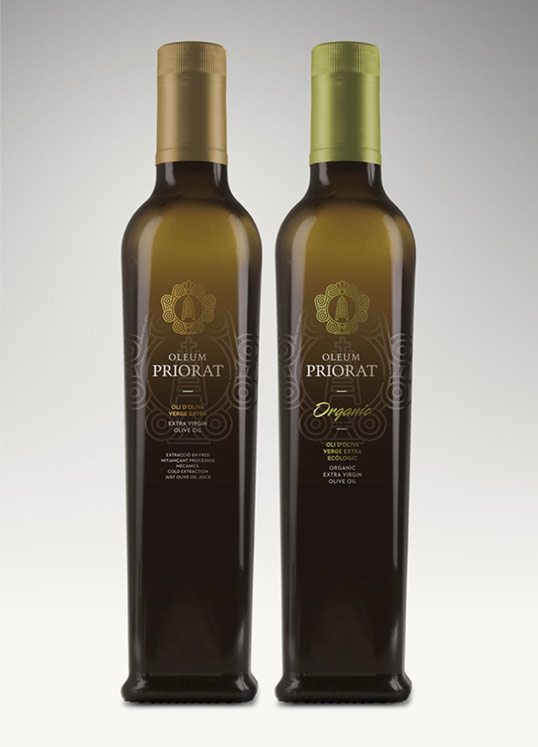 Designed by Atipus | Country: Spain
"From the union of several small producers in the Priorat region, come these high quality oils. The graphics are meant to emphasize the ecclesiastical character of this area and enhance the exclusiveness of the product."
June 14, 2011 | 7 Comments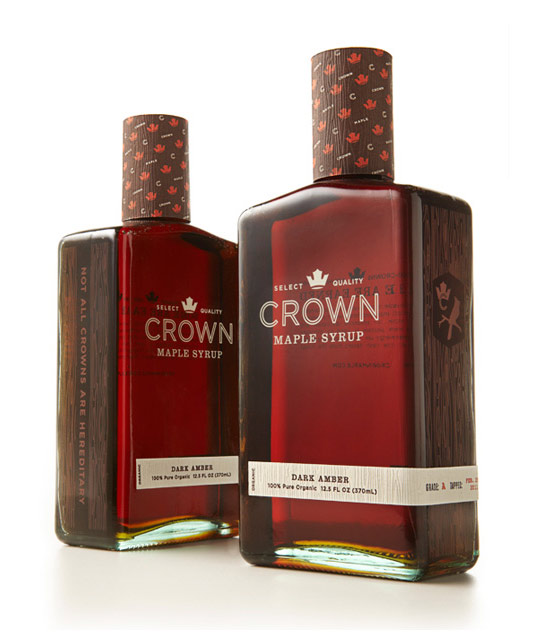 Designed by  Studio MPLS | Country: United States
"Studio MPLS created a distinctive brand identity and visual brand language for the world's first brand of super-premium maple syrup.  Evoking the natural elements that abound in the majestic stands of Crown Maple sugar maples, the brand communicates the fusion of natural goodness of the real maple syrup and the sophisticated state of art production techniques that make it the purest maple syrup on earth. Graphic iconography influenced concept package design, secondary packaging, and collateral."
June 13, 2011 | 1 Comment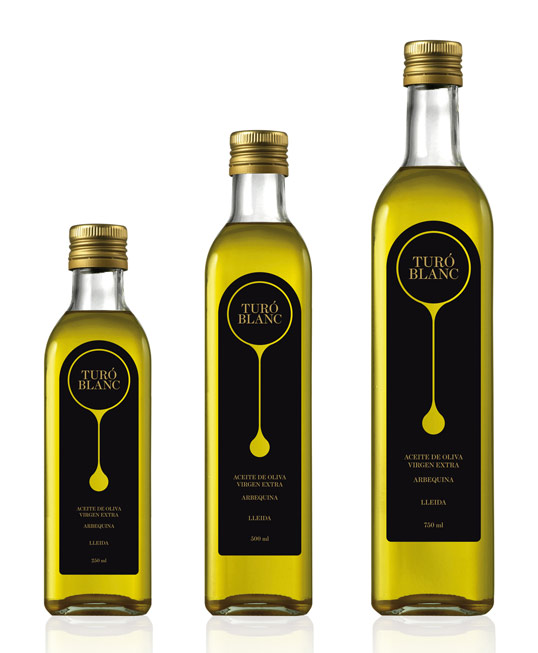 Designed by Andreu Zaragoza | Country: Spain
"This project consisted of designs for two different types of olive oil from Turó Blanc. One is a limited production, ecological olive oil and the other is an industrial produced product that will be sold in supermarkets."
June 9, 2011 | 2 Comments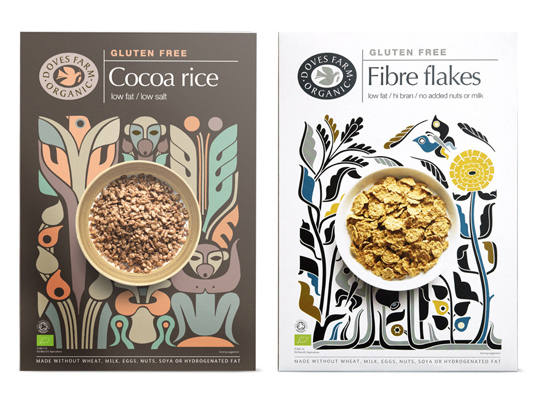 Designed by Studio H | Country: United Kingdom
"As part of their ongoing packaging design work for Doves Farm Organic, Studio H has designed their range of new Gluten Free cereals.
Keeping the illustrative tradition established by Studio H for the brand, in particular the iconic Choc Stars Cereal pack, Rob Hall, Creative Director, worked with Swedish illustrator Petra Borner to create illustrations that are not too serious and appeal to both adults and children. They also help to create a continuing strong voice for Doves Farm."