June 6, 2011 | No Comments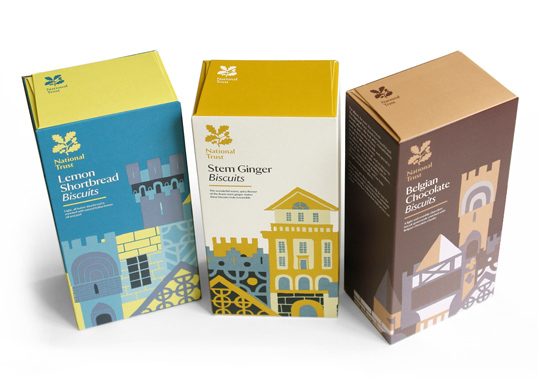 Designed by Studio H | Country: United Kingdom
"Studio H was commissioned to re-design National Trust's entire retail packaging, with a brief to refresh public perception and bring coherence to a hugely diverse product range. The National Trust is the UK's largest heritage charity, preserving and protecting buildings, countryside and coastline for future generations and encouraging everyone to visit and enjoy their national heritage. It was important that the re-design reflected National Trust's culture and engaged with their visitors.
Studio H created a range of icons depicting images associated with National Trust that can be flexibly applied across different several product ranges from chocolate to stationery. For confectionery and biscuits Adrian Johnson was commission to produce a range of architectural based illustrations."
June 5, 2011 | 9 Comments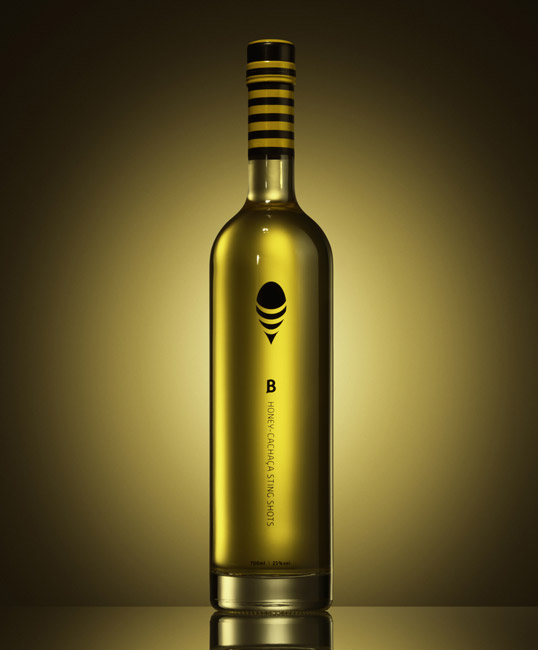 Designed by Pereira & O'Dell | Country: United States
"B, The Honey Cachaça stinger, co-founded by Formula 1 driver Nelson Piquet Jr. and friends, hit the market this month in Brazil. The visual identity and branding of the rum was created by the U.S. office Pereira & O'Dell and Rio 6D agency was responsible for web and print part of the brand.
"B" is made ​​with sugar from the region of Brazil and refined to create a perfect blend of sweet and citrus, adding honey, lemon and generous doses of sophistication, from the recipe to the packaging. Thus, we transform a simple drink a remarkable 'sting shot'.
With a clear path to reach consumers in full in other countries, "B " will arrive later this year to the United States"
June 2, 2011 | 4 Comments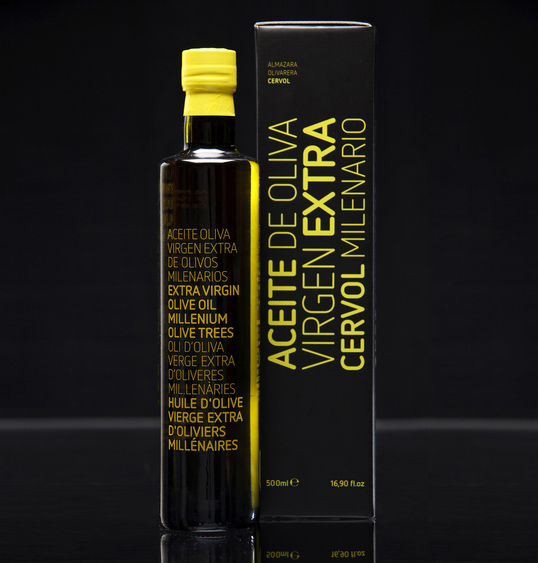 Designed by Ignasi Boza | Country: Spain
"Traiguera is rich with olive groves, some of them planted during the classical and medieval periods. Since it was a walled village, Traiguera has seen its culture and history reflected in the stones of the August Route which circulates across fields of monumental olive trees. 300 examples the trees have been found where the passing of time has influenced these living monuments. In Traiguera many olive trees have a trunk diameter of 7 or 8 meters, but one of them stands out with a diameter of 10,20 meters, which makes it the biggest olive tree in the entire territory."
May 31, 2011 | No Comments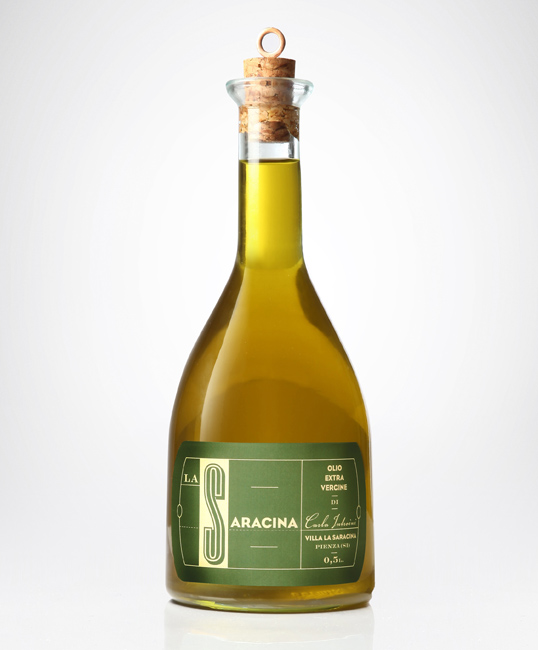 Designed by H-57 Creative Station | Country: Italy
"Packaging for an Italian extra virgin olive oil. La Saracina is a super-limited edition, high-level, top-price product. Besides, olive oil is a tremendously serious thing in Italy. So the packaging had to be the right compromise between elegance and warmth/tradition."
May 30, 2011 | No Comments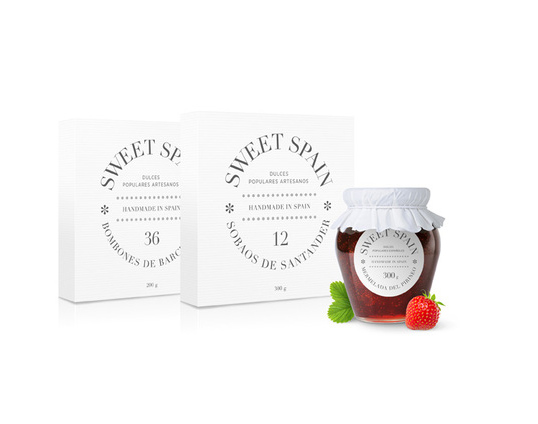 Designed by Pau Puig | Country: Spain
"Sweet Spain is a Spanish company that produces typical sweets native to Spain. The packaging is based on a modular system for the entire line giving it a modern yet traditional feeling."
May 25, 2011 | 2 Comments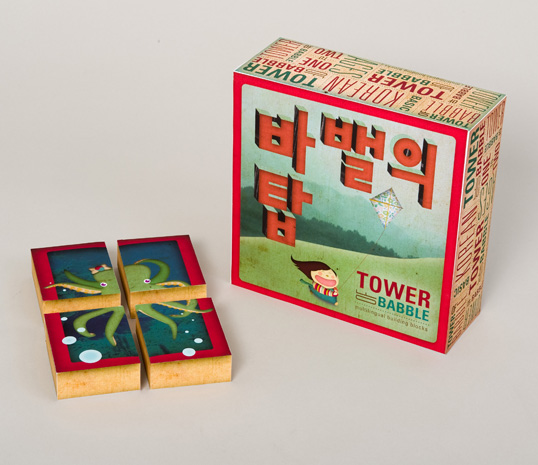 Designed by Monica O | Country: United States
"This assignment was to create a game called Tower of Babble which is a building block game for a language of our choice. I decided to choose Basic Korean for children ages 1-2 that requires them to put these blocks together to form an image. Once it is done, you flip the game pieces to find the corresponding word in Korean and the English translation. I chose to illustrate kid-friendly illustrations and chose a color palette that references the Korean flag."
May 24, 2011 | 1 Comment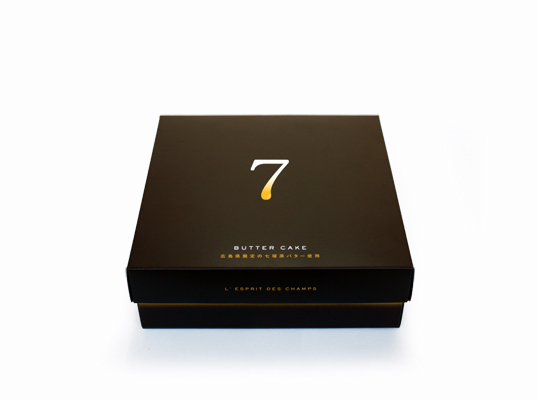 Designed by T-Square Design Associates | Country: Japan
"This cake uses special butter from Nanatsukahara farm, Hiroshima Prefecture. We wanted to use the package as a vehicle to communicate where the cake was made and coming from, enjoying the scenery of the farm and of course, the butter cake too."
May 23, 2011 | 4 Comments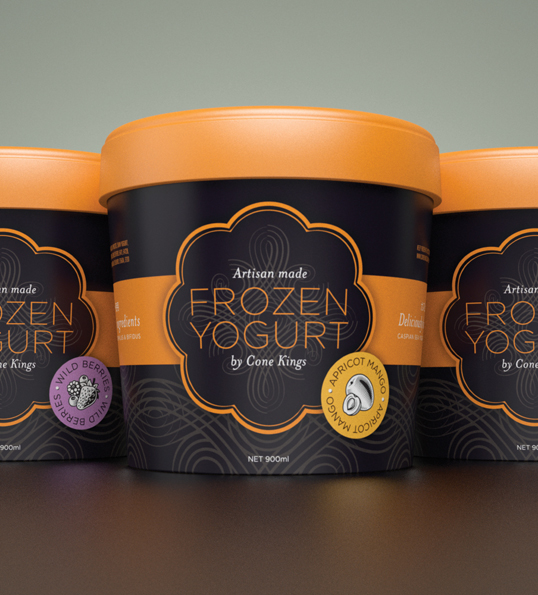 Designed by Arjan van Woensel | Country: New Zealand
"Communicate the premium character of Cone Kings' artisan made frozen yogurt. Stand out from the competitors and give the brand a hint of the tone-of-voice of a luxury brand."
May 23, 2011 | 1 Comment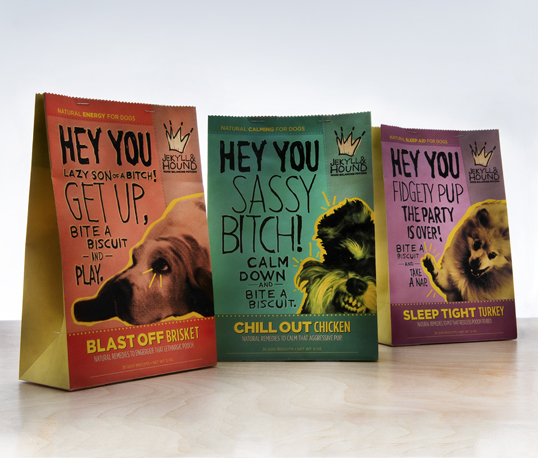 Designed by Matt Smiroldo | Country: United States
"From pesky pup to mopey mutt, Jekyll & Hound is the perfect fix of natural remedies that balance every mood. Your dog will be howling for more."
May 22, 2011 | 2 Comments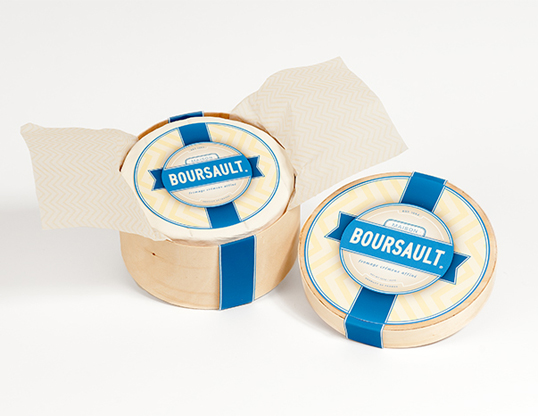 Designed by Samantha Szakolczay | Country: United States
"For this project, students were to choose a brand of brie cheese that they felt needed to be redesigned. I chose Boursault because I felt that the brand logo and packaging was dated and was ill-fitted for such a unique cheese, rich in history.
My design objective was to not only highlight the french aspects of the brand but to also reflect on tradition while applying a vintage, yet contemporary look and feel. Additionally, there was a strong sense to maintain brand equity due to the popularity of the brand."