March 2, 2011 | 1 Comment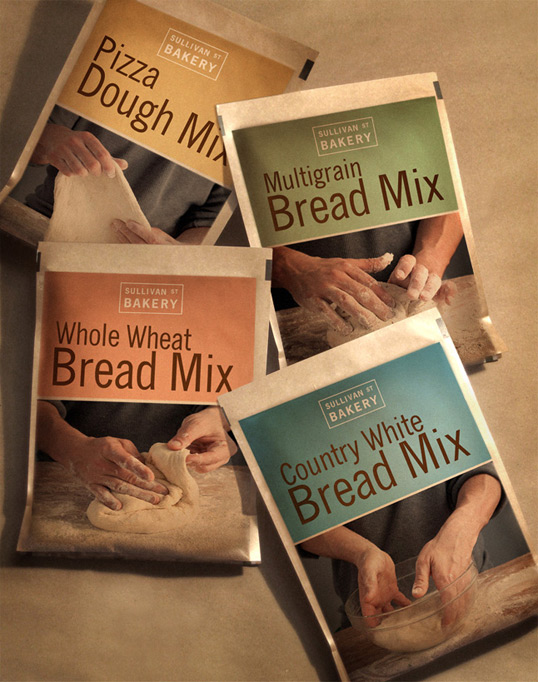 Designed by Hyperakt | Country: United States
"Sullivan Street Bakery makes some of the best bread in New York City. With almost two decades under its belt, it's a venerable institution in the city's culinary circles with many top restaurants serving its bread daily. Jim Lahey, the man behind the ovens, is expanding the bakery's product offerings. He asked us to work in partnership with creative director Greg Crossley on developing a packaging system that would extend the visual language of the bakery across all new and future products."
February 26, 2011 | 19 Comments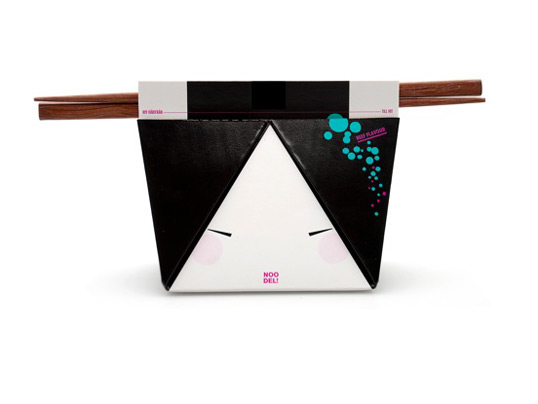 Designed by Helen Maria Bäckström | Country: Sweden
"The breif was to make a package with a second life.
Noo-Del is a playful and simpel packaging that will stand out on the shelves. The decor of a geisha refers to Asia and asian-food and the decor gets extra playful with the eating-sticks which gives the illusion of being the geishas hairpins. The effect is even more fun when you eat from the package!
The package is useful in several ways: it is easy to carry with, when adding water you can heat up the noodles in a microwave and eat direct from the the package which has a shape of a take-away-package when opening it
February 25, 2011 | 4 Comments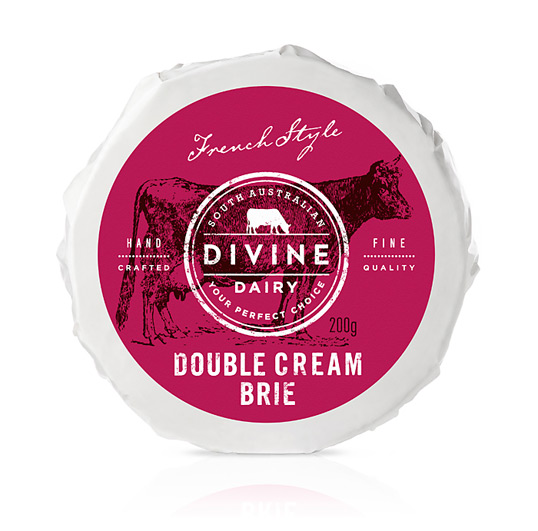 Designed by Frank Aloi | Country: Australia
"I was approached by the award winning team at South Australian based Udder Delights, to create a brand identity for their new range of cheese, Divine Dairy. Located in the pristine Adelaide Hills and sourcing local milk from local dairies, the artisan cheese maker that prides itself on quality, wanted a design to capture the rural, traditional and hand crafted methods used to create their 'French Style' product. The colour usage identifies each cheese, adds a modern touch to a traditional design and helps to establish a powerful and memorable brand in the market place. It continues to build with the product already selling well in gourmet stores, fruit and vegetable shops and independent grocers nationally."
February 25, 2011 | 2 Comments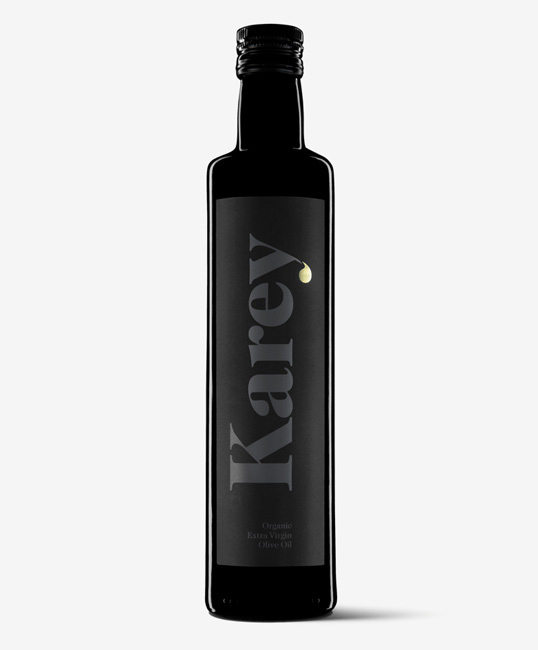 Designed by Moruba | Country: Spain
"Karey is a organic extra virgin olive oil of excellent quality, for fine restaurants and specialty shops. Its packaging communicates a consistent excellence and delicacy in accordance with the product it contains. The trademark Karey is the main element on the Labeling, a role that is only eclipsed by the typographical wink of the oil tear that is dropped by the letter "y."
February 19, 2011 | 9 Comments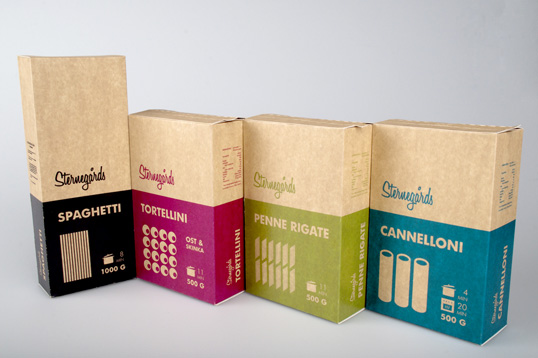 Designed by Erik Johansson | Country: Sweden
"The assignment was to design a low-price pasta brand. I chose to keep it one color only and printed on unbleached cardboard, to keep costs down."
February 18, 2011 | 1 Comment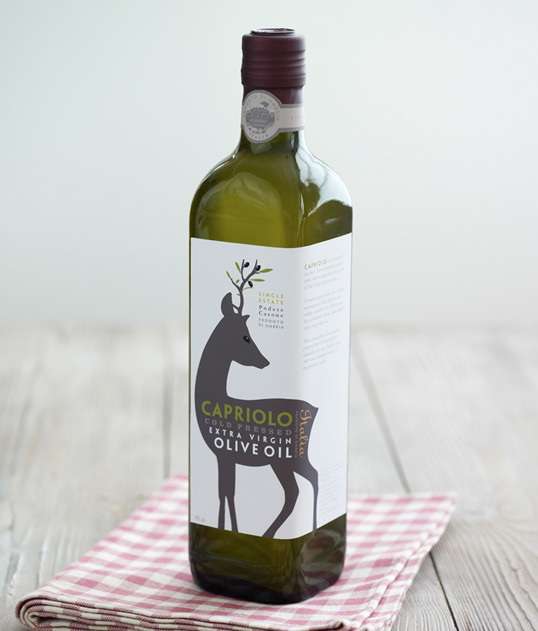 Designed by Family(and friends) | Country: United Kingdom
"Capriolo is a new, luxury brand of authentic Italian first cold pressed extra virgin olive oil.
A limited edition of less than 850 liters, it's made from a blend of Frantoio, Leccino and Morello olives from the single estate yield of Podere Casone's grove in the Umbrian countryside.
The Estate owners approached Family (and friends) to help them create a brand identity and packaging design to launch as a product into the UK market. It will be on sale in up-market food halls and delis from  January 2010.
The brief involved finding a name and developing a genuine 'truth' for the brand. In an already crowded market of quality oils, impact and 'storytelling' needed to be at the forefront of the solution
"We wanted to create a strong story associated with an animal from the region, something that had authenticity and beauty". Says Alex Durbridge, co founder and creative partner at F&f.
The name Capriolo, Italian for roe deer was chosen with good reason; these elegant creatures roam wild amongst the olive groves, seen fleetingly through the morning mist and acts as a symbol of rarity, freshness and vitality.  We used the deer graphically, but it's antlers have been magically transformed into living olive branches and its eyes have become glossy olives a to create a something of a mythical beast."
February 17, 2011 | No Comments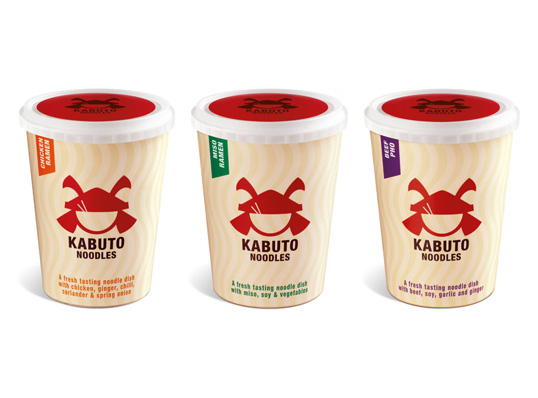 Designed by B&B Studio | Country: United Kingdom
"Kabuto Noodles are a delicious combination of authentic Asian flavours and quality ingredients, prepared with the skill, dedication and discipline of a Samurai warrior.
Creative Partner, Shaun Bowen says "Without knowledge of noodles, one will ultimately have no military victories."
February 14, 2011 | 5 Comments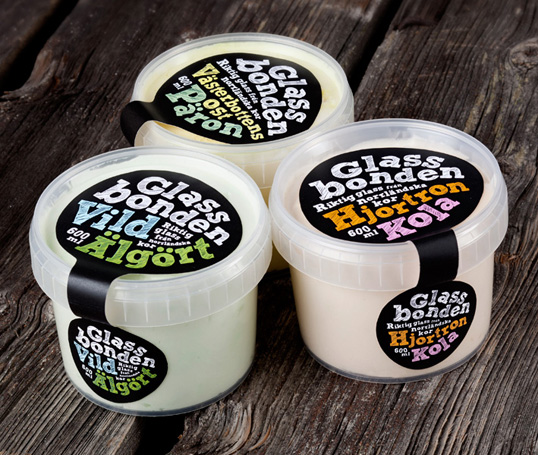 Designed by Racer | Country: Sweden
"Glassbonden (The Ice Cream farmer) is a premium ice cream brand from the village Selet in northern Sweden. The small, family-owned dairy farm produces ice cream exclusively made by the creamy milk from Swedish mountain cows. It is available in several natural and exotic flavors, including Wild Meadowsweet, Cloudberry and Vasterbotten cheese.
The design is simple but distinctive. "We wanted a playful, homemade feel, while avoiding the cliché of how organic and natural products should look," says Per Lindgren, art director at Racer."
February 11, 2011 | 6 Comments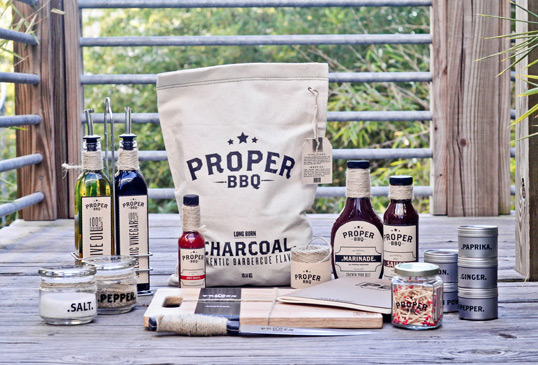 Designed by Tom Hayes | Country: United States
"Proper BBQ, enabling fine gentlemen to get messy. The range of products are essentials for the BBQ mad gentleman or the lavish messy hungry man, they were designed with a big bold punchy flavor in mind. Each product allows the user to get crazy and splash some charisma into their food, allowing each item to be generously applied."
February 4, 2011 | 4 Comments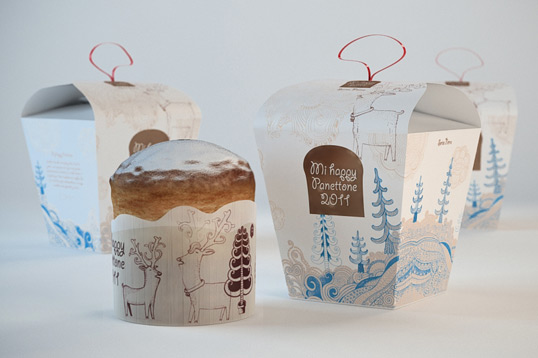 Designed by SeriesNemo | Country: Spain
"Mi Happy Panettone is a packaging exercise of a fictitious product and brand we have designed to wish our clients Merry Christmas."