February 19, 2011 | 9 Comments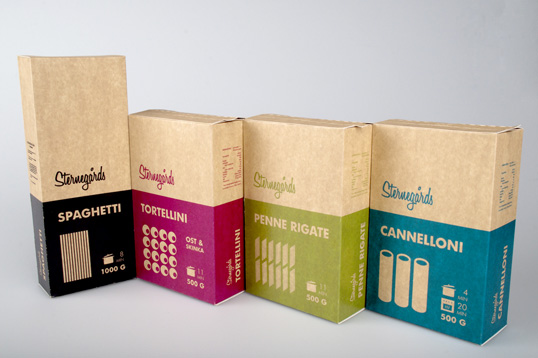 Designed by Erik Johansson | Country: Sweden
"The assignment was to design a low-price pasta brand. I chose to keep it one color only and printed on unbleached cardboard, to keep costs down."
February 18, 2011 | 1 Comment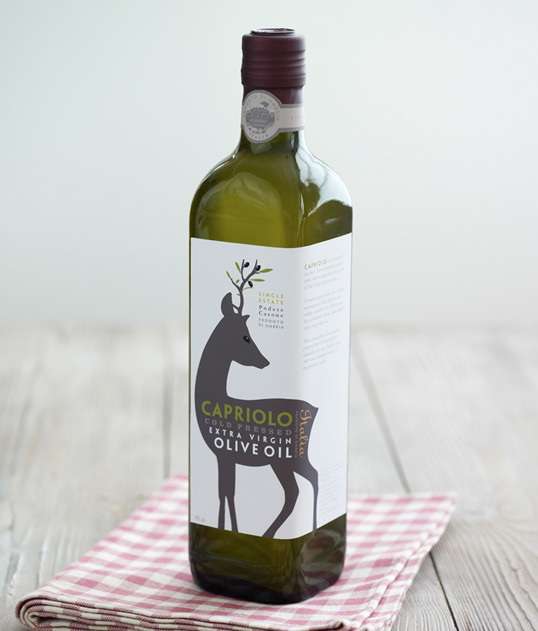 Designed by Family(and friends) | Country: United Kingdom
"Capriolo is a new, luxury brand of authentic Italian first cold pressed extra virgin olive oil.
A limited edition of less than 850 liters, it's made from a blend of Frantoio, Leccino and Morello olives from the single estate yield of Podere Casone's grove in the Umbrian countryside.
The Estate owners approached Family (and friends) to help them create a brand identity and packaging design to launch as a product into the UK market. It will be on sale in up-market food halls and delis from  January 2010.
The brief involved finding a name and developing a genuine 'truth' for the brand. In an already crowded market of quality oils, impact and 'storytelling' needed to be at the forefront of the solution
"We wanted to create a strong story associated with an animal from the region, something that had authenticity and beauty". Says Alex Durbridge, co founder and creative partner at F&f.
The name Capriolo, Italian for roe deer was chosen with good reason; these elegant creatures roam wild amongst the olive groves, seen fleetingly through the morning mist and acts as a symbol of rarity, freshness and vitality.  We used the deer graphically, but it's antlers have been magically transformed into living olive branches and its eyes have become glossy olives a to create a something of a mythical beast."
February 17, 2011 | No Comments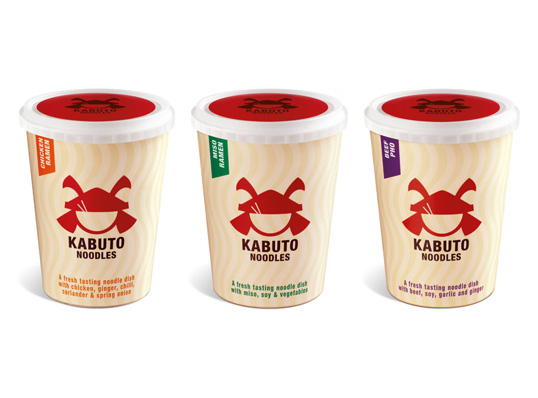 Designed by B&B Studio | Country: United Kingdom
"Kabuto Noodles are a delicious combination of authentic Asian flavours and quality ingredients, prepared with the skill, dedication and discipline of a Samurai warrior.
Creative Partner, Shaun Bowen says "Without knowledge of noodles, one will ultimately have no military victories."
February 14, 2011 | 5 Comments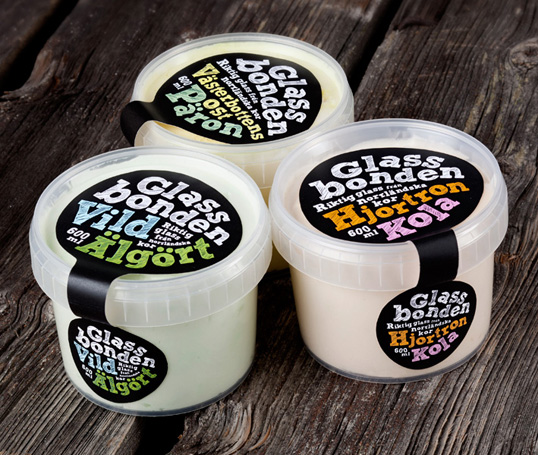 Designed by Racer | Country: Sweden
"Glassbonden (The Ice Cream farmer) is a premium ice cream brand from the village Selet in northern Sweden. The small, family-owned dairy farm produces ice cream exclusively made by the creamy milk from Swedish mountain cows. It is available in several natural and exotic flavors, including Wild Meadowsweet, Cloudberry and Vasterbotten cheese.
The design is simple but distinctive. "We wanted a playful, homemade feel, while avoiding the cliché of how organic and natural products should look," says Per Lindgren, art director at Racer."
February 11, 2011 | 6 Comments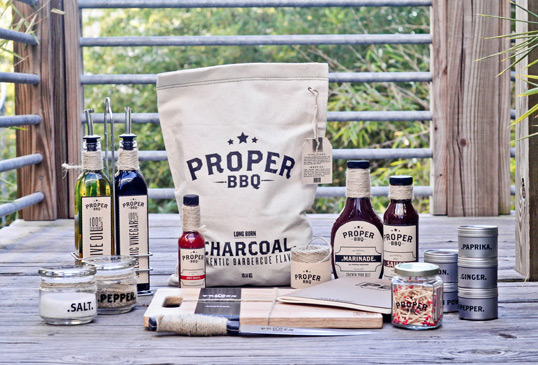 Designed by Tom Hayes | Country: United States
"Proper BBQ, enabling fine gentlemen to get messy. The range of products are essentials for the BBQ mad gentleman or the lavish messy hungry man, they were designed with a big bold punchy flavor in mind. Each product allows the user to get crazy and splash some charisma into their food, allowing each item to be generously applied."
February 4, 2011 | 4 Comments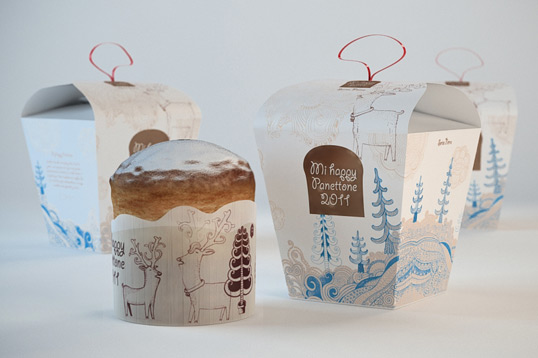 Designed by SeriesNemo | Country: Spain
"Mi Happy Panettone is a packaging exercise of a fictitious product and brand we have designed to wish our clients Merry Christmas."
February 3, 2011 | 14 Comments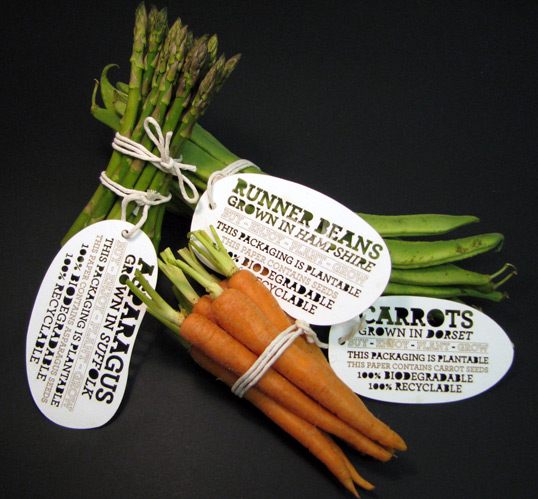 Designed by Ben Huttly | Country: United Kingdom
"Through experimentation and innovation I have developed a form of packaging that is 100 percent biodegradable and recyclable. If the packaging is discarded it will have a positive effect on the environment due to the seed embedded biodegradable paper. The twine used to secure the product and label is natural cotton and 100 percent biodegradable."
February 2, 2011 | 8 Comments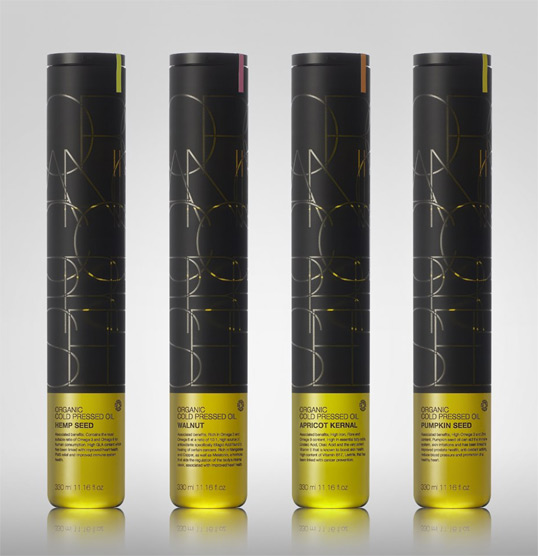 Designed by SabatogePKG | Country: United Kingdom
"SabotagePKG have designed the brand & structural identity for a new range of premium, organic, cold pressed oils by Evolve.
The brief was to create an ecological-premium brand identity which embodies this ethos. Sabotage developed a chic 330ml/11.16fl oz carafe style glass bottle complete with integral lid and pour spout lid. The bottle has been designed with reuse in mind and in this way reducing ecological impact. Oil refills come in a seal fresh pouch.
The base oil range includes Hemp Seed, Walnut, Apricot Kernal & Pumpkin Seed each individually identified by a colour code system."
February 2, 2011 | 3 Comments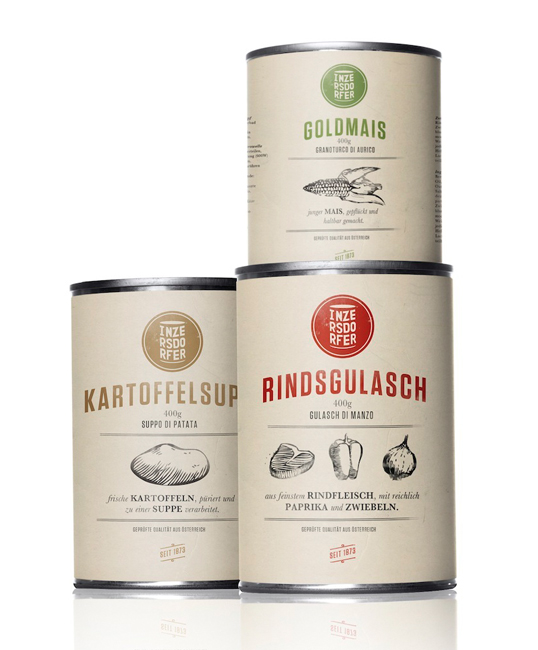 Designed by Michael Nagy | Country: Austria
"The assignment at Uni was to redesign the logo and packaging of Austrian canned food producer "Inzersdorfer" which is an iconic brand in Austria with its first factory built during the reign of the Austro-Hungarian Empire in 1870. Our deadline was 4 weeks after we had started the project.
My problem with canned food was that first of all, most of the logos and packaging looked very similar and hardly distinctive. Secondly it was trying to sell something on the package shot it didn't contain. Healthy food that also looks good when being served. Everyone knows that canned food is jam-packed with preservatives and flavour enhancers.
January 31, 2011 | 1 Comment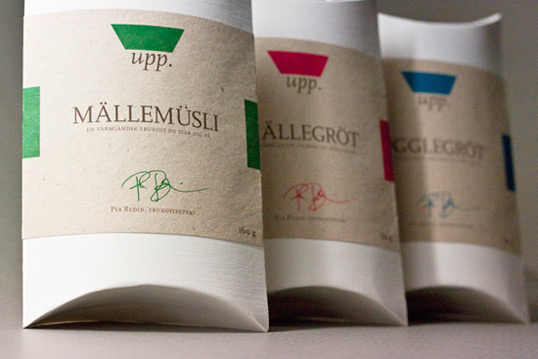 Designed by Niklas Hessman | Country: Sweden
"Upp is a concept for the home-cooked breakfast Värmland, made with organic ingredients. I developed both name and design.
The name refers to the notion of waking up the morning and the structure is designed as a pillow to help build on the concept. Värmland is the breakfast that gets you Upp in the morning."