December 28, 2010 | No Comments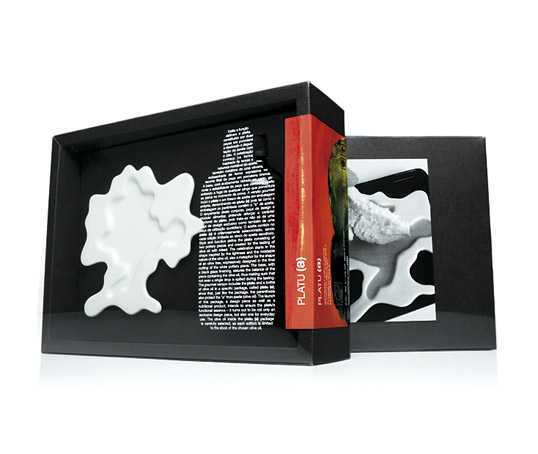 Designed by MPFXDESIGN | Country: Portugal
"This package, specially designed to hold a platu and a bottle of gourmet olive oil, is called platu(a). In the word "platu(a)", the parenthesis (a) hold sthe azeite (the Portuguese word for olive oil), just like the package does. The launch of this package is intended to reinforce the platu's functional essence – it is  not only an exclusive design piece, but also a useful everyday object. The olive oil inside the platu(a) package is carefully selected, and each edition is limited to the stock of the chosen olive oil."
December 27, 2010 | 1 Comment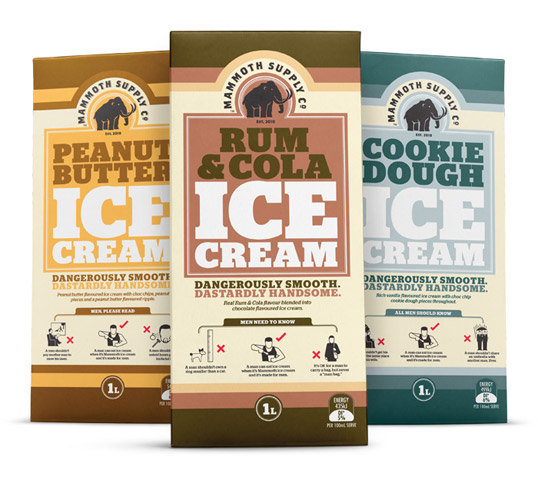 Designed by Shine | Country: New Zealand
"Mammoth Supply Company is a brand that lives in a man's world and always talks from a male perspective, even when talking to women as it sometimes does. Mammoth is not chauvinistic or sexist in any way; it recognises that most women want their blokes to be blokes. It's not interested in getting involved in a battle of the sexes, or 'men are from Mars/women are from Venus' debates.
Mammoth simply wants to stand up for and celebrate what 'real men' are about and the type of food they want to eat. We talk in men's language about things that men care about or are entertained and all our products are designed primarily to be enjoyed by men."
December 24, 2010 | No Comments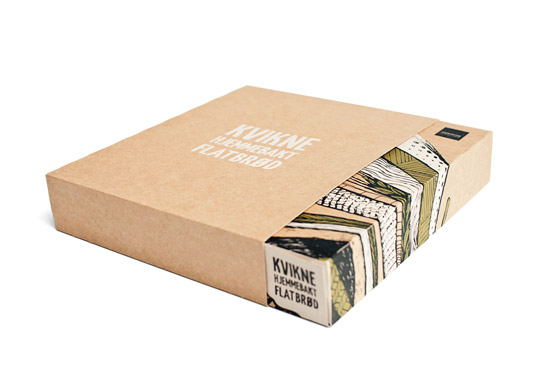 Designed by Form til Fjells | Country: Norway
"Early this year we designed this packaging for a small, local client that produces a very traditionally kind of bread. This is a thin, crisp kind of bread that we norwegians use together with fish and meat dishes. The speciality for Kvikne is that its 100% homemade, and is of a much higher quality than the industrial breadtypes.
Most of the packing of these kind of products are, either very "homemade" stuffed in a Sponge cake box, a plain paper bag, or bombed with old traditional ornaments or a photo of "mom baking bread" and so forth.
So, we wanted to create something entirely different that would reflect all the values the client had, and bring them up to a new level. We wanted the box to feel exclusive, but to be rooted in its origin.
December 23, 2010 | 8 Comments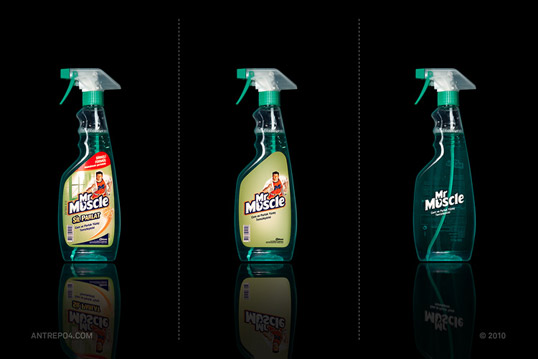 Produced by Antrepo | Country: Turkey
"Our latest project is about simplicity and we try to find alternate simple versions for some package samples of international brands. We think almost every product needs some review for minimal feeling."
December 23, 2010 | No Comments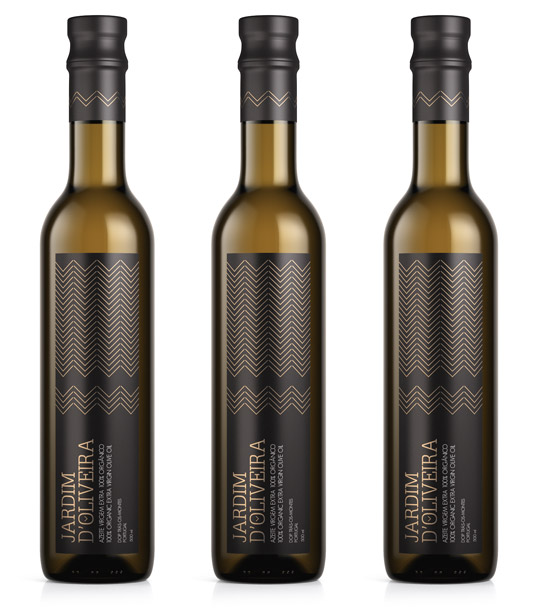 Designed by NTGJ | Country: Portugal
"Jardim D'Oliveira aims to be not only a simple and modern olive oil but also a part of peoples lifestyle.
It is a delicate DOP Trás-os-Montes 100% organic extra virgin olive oil with a pleasant taste of fresh olives and a beautiful golden color.
Jardim D'Oliveira is a blend of stylish conceptual design and premium quality Portuguese olive oil."
December 22, 2010 | 3 Comments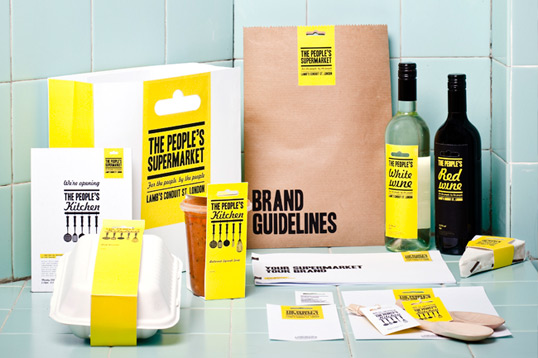 Designed by Unreal | Country: United Kingdom
"The People's Brand
After approaching the Supermarket to design some launch posters, we were tasked with developing the brand, which needed to reflect the co-op's core values of being communal, affordable and democratic without appearing too virtuous or elitist. A full identity programme was required including logo, stationery suite, advertising, packaging and brand guidelines.
As the organisation is not-for-profit and production budgets are consistently low, the designs needed to be simple to implement. As a result, much of the packaging and print material needed to be produced in-house.
December 17, 2010 | No Comments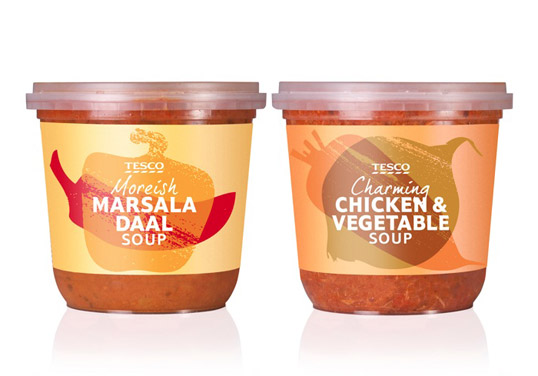 Designed by Buddy | Country: United Kingdom
"Buddy created the packaging for a range of fresh meal soups for Tesco.
The brief was to create a simple bold solution that celebrated the "big flavours" and ingredients of each soup and to communicate their natural filling & wholesome qualities.
Our solution is simply the idea of "bringing the ingredients together"; using overlapping woodblock prints of two of the ingredients as a holding device for the product copy on the front of each pack."
December 13, 2010 | No Comments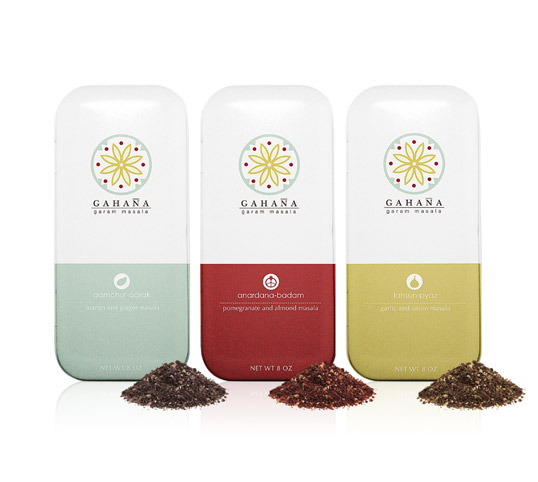 Designed by Christopher Vicente | Country: United States
"Gahaña is a line of Indian spice mixtures (masala) created for a branding and packaging project. This lines of spices consist of three mixed flavors: mango/ginger, pomegranate/almond and garlic/onion. In this project I tried to focus on designing something that's normally very traditional looking and giving it a more contemporary feel. Flavor identification was also very important when it came to the branding of this product. The colors as well as the flavor symbols were the two main things that I used to set the three flavors apart while making sure that there's continuity within the line of products."
December 10, 2010 | No Comments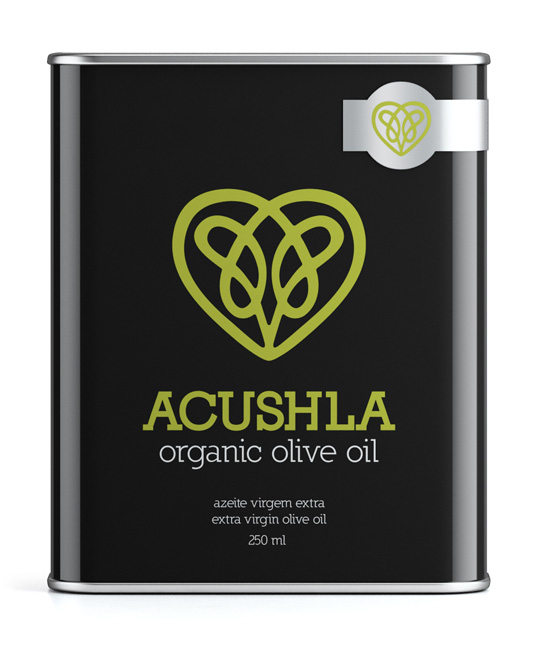 Designed by NTGJ | Country: Portugal
"Acushla is a premium portuguese extra virgin olive oil , from the Protected Designation of Origin (PDO) of Trás-os-Montes, ACUSHLA is a high quality product.
ACUSHLA is dedicated to a contemporary consumer, who searches for excellence standards at the table.
The deign is simple and elegant. Here the details make the design. The bottle is a normal bottle but with a black matte surface treatment. The graphics are simple and not noisy and it allows the bottle to be on the top of the table without being decanted.
ACUSHLA means "beat of my heart", it represents how passionate about olive oil the company is."
December 10, 2010 | 1 Comment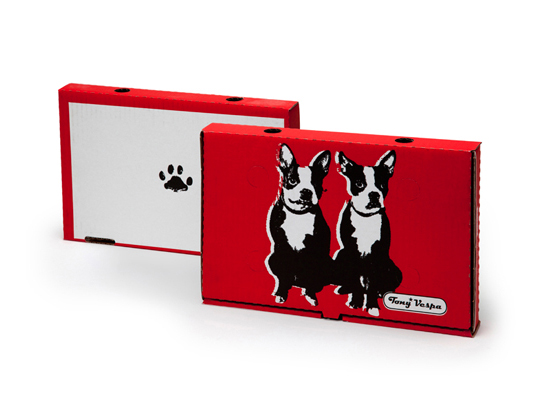 Designed by Yael Vons Jarzin & Shani Avni | Country: Israel
Nice delivery box packaging for Tony Vespa, a Tel Aviv based pizzeria chain.
"Inspired by the youthful and busy Tel Aviv city atmosphere, 7 new types of packaging have been created (3 large and 4 small) that deliver a unique and colorful eating experience."