October 13, 2010 | 1 Comment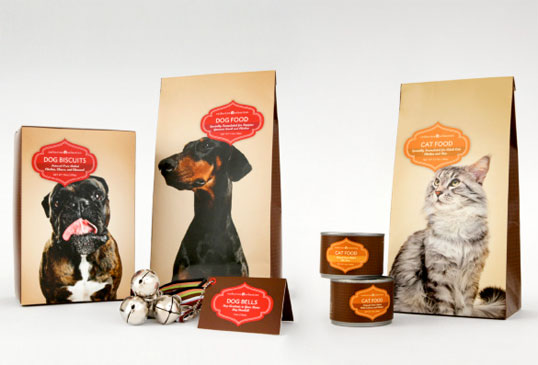 Designed by Nicole Berman, Cristina Rotundo, Maya Ostrader, Juancarlos Henriquez & Woorim Choi | Fonts: Verlag, MT Script
"Objective: Kmart needs to connect with its demographic on a psychological and emotional level to communicate quality and sophistication through strong product design and establish a deep brand loyalty throughout its many locations. Kmart also needs to focus on their customers needs as apposed to just their wants. The objective of this project was to redesign Kmart's packaging by developing a revitalized and refocused branding system. This was a collaborative project with four other students to create a house of brands for a new Kmart that will bring it above and beyond its competition, Target.
Continue…
October 11, 2010 | 3 Comments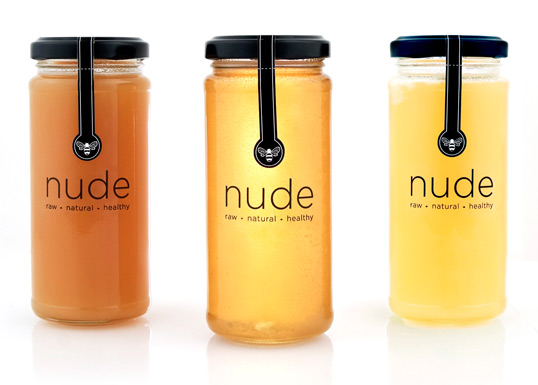 Designed by Edward Okun | Country: Canada
"Nude Bee Honey Co.® was launched in 2010 by entrepreneurs Edward Okun and Jared Cantor with the aim of delivering the most delicious raw honeys produced by independent beekeepers.
Working with independent beekeepers to deliver varietal honeys means a constantly evolving product line. Different types of honey come in and out of stock based on their limited supply, which means all of the honeys we carry at any given time are limited edition.
Produced throughout Ontario Canada, packaged in Guelph and distributed from our small but efficient warehouse in Kensington Market – Toronto, Nude Bee Honey Co.® is changing the way people love honey."
October 8, 2010 | No Comments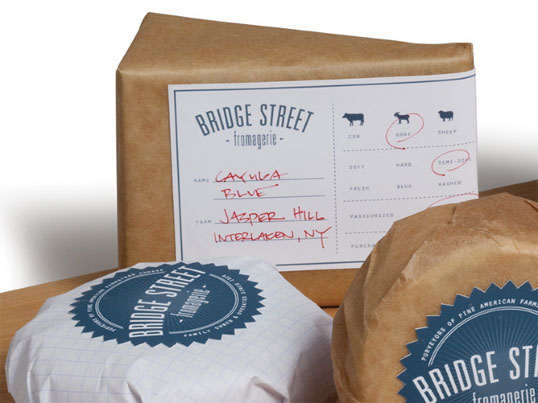 Designed by Abby Brewster | Country: United States | Font: Univers
"Bridge Street Fromagerie is a family-owned cheese shop located in historic Lambertville, New Jersey. A series of dual-purpose adhesive labels were designed to secure the cheese's paper wrapping and to act as informational guides for the customers. Identifying individual characteristics of the cheese as well as suggested alcohol pairings, the labels provide Bridge Street's cheesemongers with an additional means to share their knowledge with the shop's customers."
October 5, 2010 | No Comments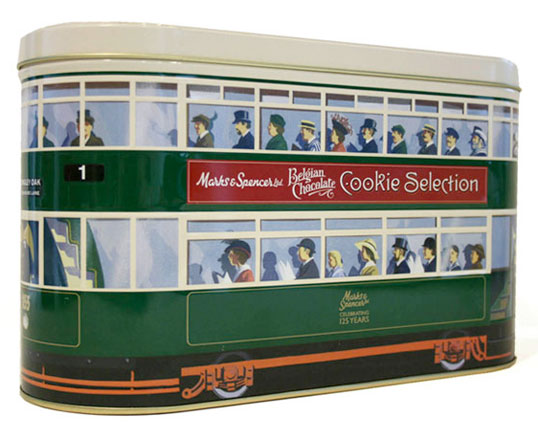 Designed by Marks & Spencer | Country: United Kingdom
Released for the Christmas gift market in 2009, Marks and Spencer repackaged their best selling biscuits into keepsake tins based around iconic British imagery.
October 2, 2010 | No Comments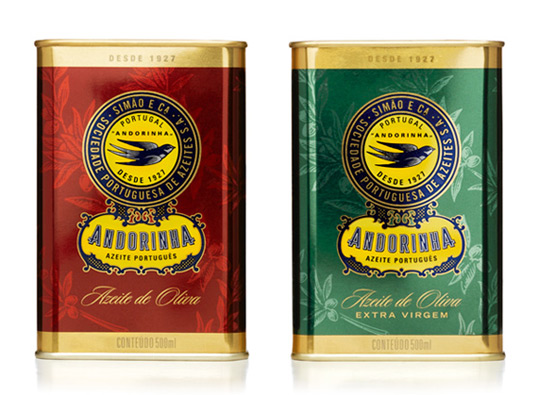 Designed by Pearlfisher | Country: United Kingdom | Fonts: Sloop, Trade Gothic
"Task: To re-inject authenticity and premiumess by recapturing its cultural roots and heritage.
Scope: Brand identity and graphic design."
September 29, 2010 | 1 Comment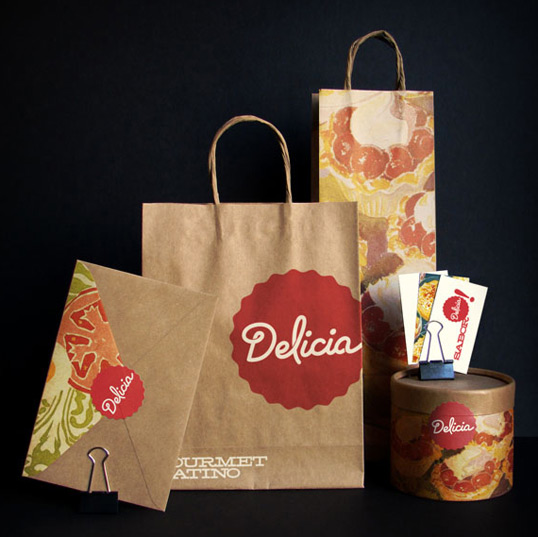 Designed by avant™ | Country: Argentina
"Design proposal for a Latin Deli Store. For BridgerConway."
September 28, 2010 | 1 Comment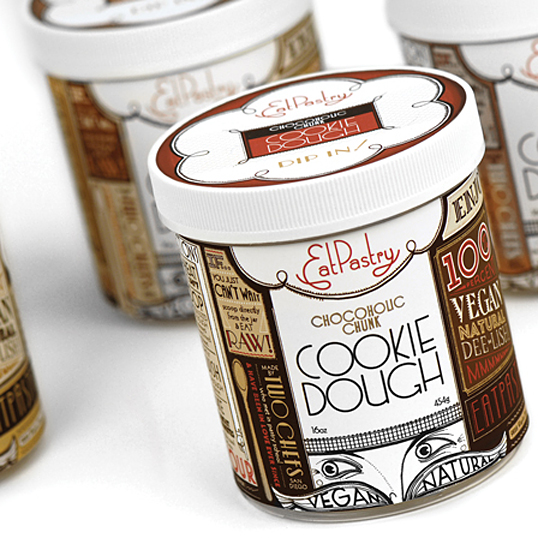 Designed by Moxie Sozo | Country: United States
"Founded by two chefs, EatPastry hired Moxie Sozo to help position the brand in Whole Foods and other natural products stores. Through the combination of French and raw food cooking techniques, the company has redefined the concept of healthy desserts. EatPastry asked Moxie Sozo to create a strong personality that would help differentiate their brand from competitors in the refrigerated aisle of the grocery store. The Art Deco-influenced packaging was illustrated by hand in deference the small-batch, gourmet nature of the product. A year after launch, EatPastry continues to thrive and the packaging has been featured in numerous books, magazines and blogs."
September 28, 2010 | No Comments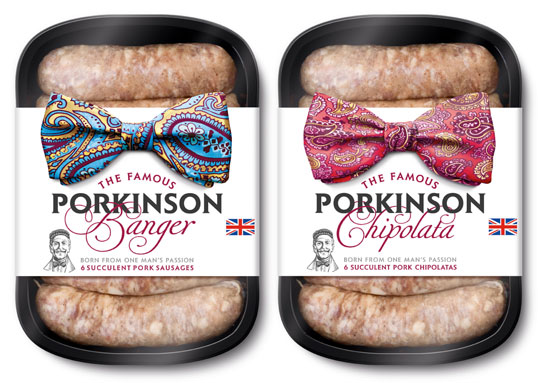 Designed by jkr | Country: United Kingdom
The Porkinson Banger was the creation of fashion photographer, Norman Parkinson. True to his values, it is a classic, English sausage that is uncompromising on taste. Over the years, the brand has lost its association with its creator, so jkr were tasked with restoring Parkinson's original vision to the pack. A man of impeccable taste, he would accept only the very best. Despite his jet-set lifestyle, he missed the simple tastes of home and it was this yearning that drove him to create the 'Perfect Banger'. A famously succulent sausage made from the finest ingredients and a fantastic, unique recipe.
The flamboyant bowtie design embodies Parkinson's quintessentially English personality while providing great standout and navigation on shelf. The back of the pack elaborates further on his original story.
September 22, 2010 | No Comments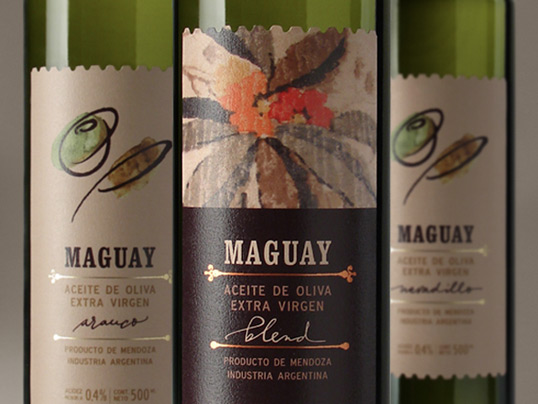 Designed by Campoy Príncipi Domenech | Country: Argentina
"Blend: The design rescues the family history showing its image of its more than 100 year old house. It is the image of an old paper carpet that is still preserved. The small details give it distinction and style.
Varietals (Arauco, Nevadillo, Manzanilla): The design of the varietals brings variety and a more spontaneous and fresh approach and in turn it keeps elements that preserve the unity within the system that goes together with the blend´s label."
September 22, 2010 | No Comments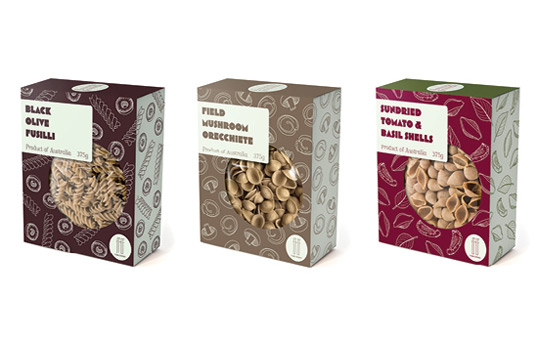 Designed by Katherine Low | Australia
"This package and branding 'Fork Friends' was created for a local organic deli, promoting fine home cooking with the use of locally produced organic ingredients. They wanted to stand out on the shelves with a modern and clean approach."