August 9, 2010 | 9 Comments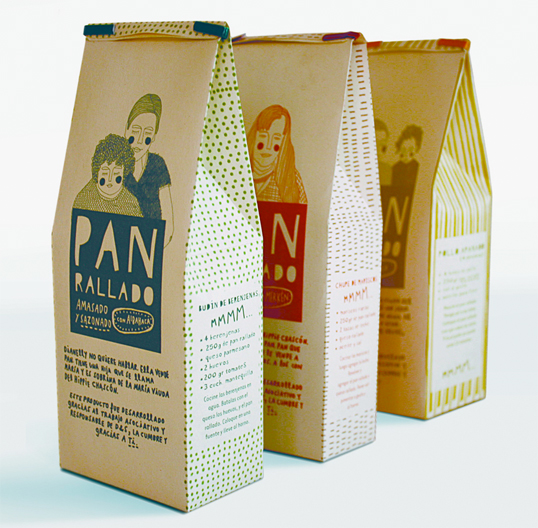 Designed by Fran Aldea | Country: Chile
"The objective is to make design a fundamental link among different disciplines to solve a problem observed in the informal sale of food. I propose the creation of grated bread from the surplus of production in the sale of bread on the highways of my country. These leftovers are currently thrown away. The project is also contributing to the inclusion of a lower income segment of society.
The idea of incorporating flavors to the bread responds to current market needs and to a diversification strategy. The flavors chosen were basil, garlic and merken (a Chilean spice)."
August 3, 2010 | No Comments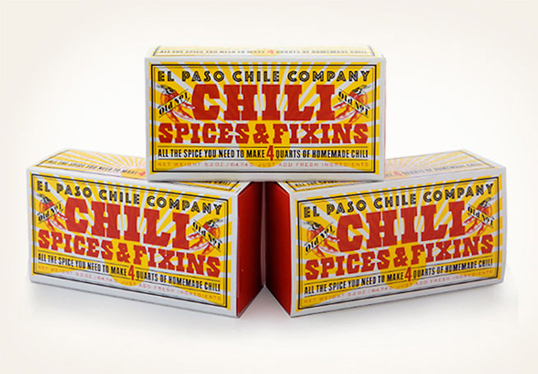 Designed by Louise Fili | Country: United States
"Using wood type faces and bold primary colors gives this chili mix, which comes in a kitchen-match box, its spicy allure. The brand was extended to a lively line of BBQ products."
August 2, 2010 | 5 Comments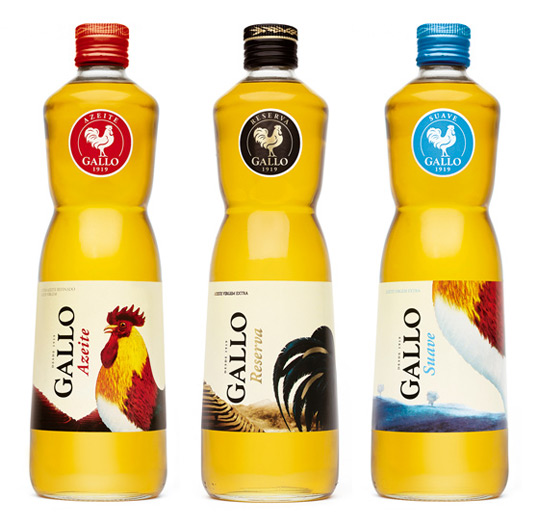 Designed by Pearlfisher | Country: United Kingdom
"Redesign Gallo to restore the brand's position as the undisputed leader in Portuguese olive oil."
July 31, 2010 | 1 Comment
Designed by Phurbu Dolma | Country: United States
"This was a branding and packaging project for a luxury food line which carried exotic extracts. This particular line focused on floral extracts, (Rose and Lavender) which can be used in foods such as baking. Exotiqué emphasizes on quality, style, authenticity and needed a distinctive visual and structural style to evoke the brands personality and tone. The lasting message of the brand is to portray cooking as an art form and the fine ingredients you use to cook as the medium in which you create your artwork."
July 30, 2010 | 5 Comments
Designed by Holmes & Marchant | Country: United Kingdom
"But it's the Copas turkey that is the real hero. A fine product demands fine packaging – highly crafted, authentic & ethical. Telling the true Copas story on the packaging was essential.
July 27, 2010 | No Comments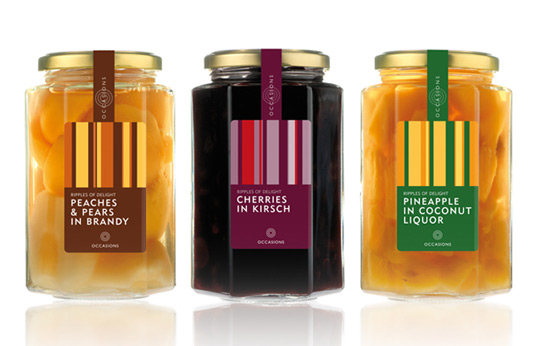 Designed by Mangion & Lightfoot | Country: Malta
"Mangion & Lightfoot were approached by Magro Brothers to design a package solution for the brand name 'Occasions'. Specifically produced for the UK market, the product required a logo and a series of three labels aimed for the middle to upper market sector.
Our solution was to create a contemporary design that could be extended across this range and any future ranges, even if the package was modified to accommodate different food products."
July 26, 2010 | 10 Comments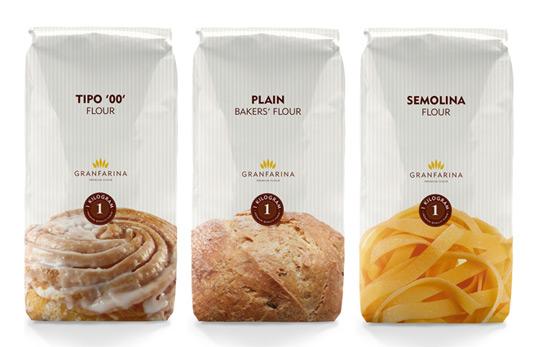 Designed by Mangion & Lightfoot | Country: Malta
"Gran Farina is a private label brand developed for use in Eastern Mediterranean markets and was commissioned by Federated Mills, Malta's only flour milling operation. We developed the name and visual identity along with a range of packaging for the 6 main types of flour they planned to market."
July 24, 2010 | 2 Comments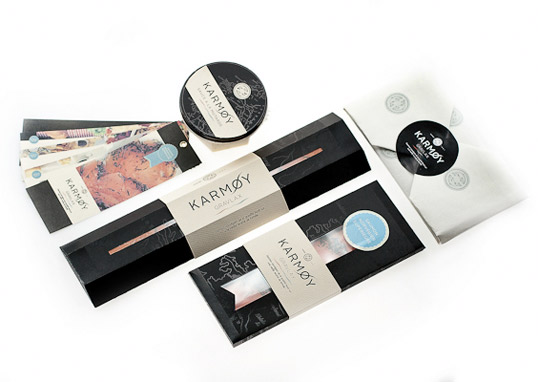 Designed by Klingsholm / Larsen / Saguate / Ekern / Aas
"The challenge was to pick a typical Norwegian product and redesign the packaging for international launch, primarily in France. Pay attention to cultural differences and design the package so that it stands out in the typical french retail environment.
We chose to promote the already well known Norwegian salmon. As this is an already popular product in France, we decided to focus on a specific type of prepared salmon called Gravlaks. In addition to a standard package containing the usual sliced pieces, we also designed a longer, narrower package containing smaller slices ready to eat. The project was exhibited in France at Axe Sud, a french school of graphic arts and visual communication."
July 23, 2010 | 13 Comments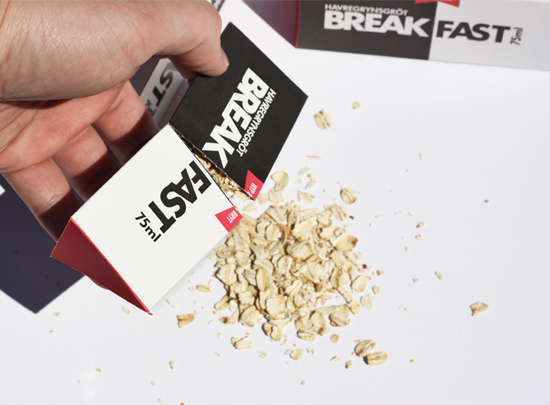 Designed by Niklas Hessman | Country: Sweden
"A kind of taste pack for oatmeal. This package contains the right amount of oatmeal with added sugar and salt. You break your BREAK FAST pack over a bowl, add water and cook in the microwave. Then you can tentatively serve with cold milk. The idea is to target a new audience that otherwise would not eat oatmeal, but also to those who are usually in a hurry in the morning and tend to skip today's most important meal, breakfast. Break it fast and have a BREAK FAST!"
July 18, 2010 | 1 Comment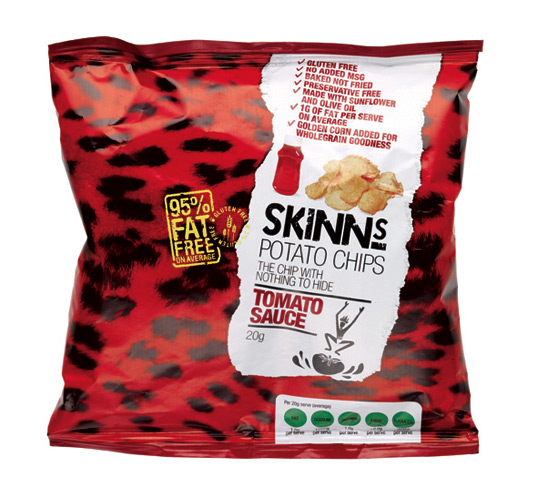 Designed by The Creative Method | Country: Australia
"Brief: Potato Magics created a new generation of chip that is lighter, less fattening and ultimately healthier than the competition. Off the back of this they were able to get chips into the primary schools as part of a healthy choice range. They needed to appeal to the 5-12 year old bracket, they also needed to be bright and bold and inform children, teachers and parents about their benefits.