May 12, 2010 | 2 Comments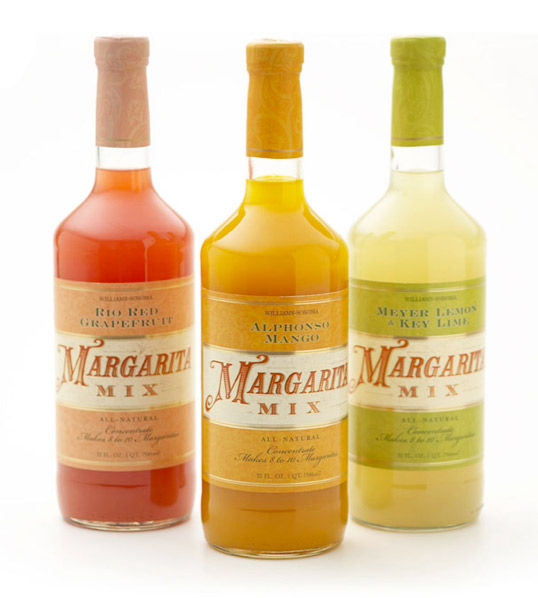 Designed by PhilippeBecker | Country: United States
Brand identity and packaging of Williams-Sonoma food and beverages using a warm, friendly colour palette and a variety of processes such as foiling, die cutting and blind embossing to add a luxury feel to the products.
May 10, 2010 | 1 Comment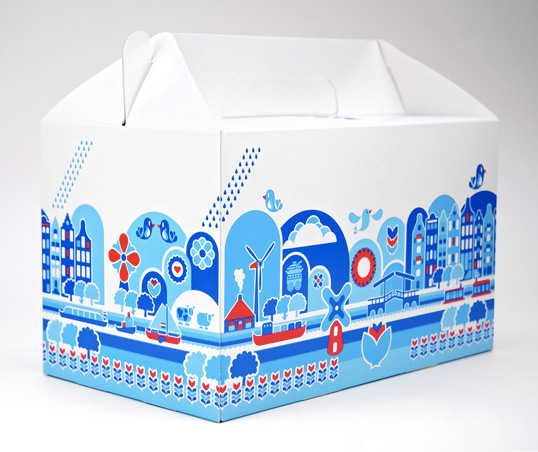 Designed by Mattmo | Country: The Netherlands
"For the Dutch pavilion of World Expo 2010 in Shanghai Mattmo created the food packging design commissioned by Maison van den Boer. We did research to minimise the footprint for the environment. The design is a modern illustrative twist on the traditional image of the Netherlands."
May 6, 2010 | 1 Comment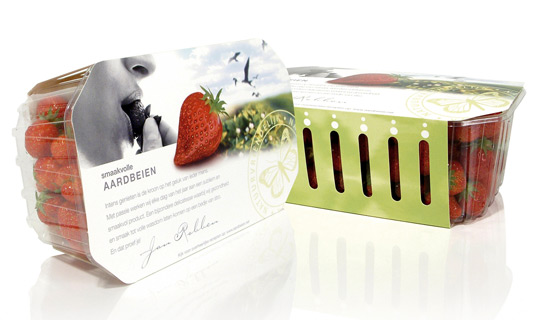 Designed by Reggs | Country: The Netherlands
"Jan Robben is a strawberry grower with a passion for his product, and a dedication to producing fruit of a higher standard than your 'average' strawberry. In 1998, his company was the first in the Netherlands to receive the Milieukeur certificate. We designed a packaging that presented his strawberries in a way similar to a box of chocolates – as an exclusive, luxurious treat rather than a commodity. The packaging has a natural, intimate look-and-feel, featuring birds, Robbens' butterfly logo and his signature, reflecting his personal devotion and care for the environment. This enabled Jan Robben to change his market strategy and achieve significant business improvement."
May 6, 2010 | 1 Comment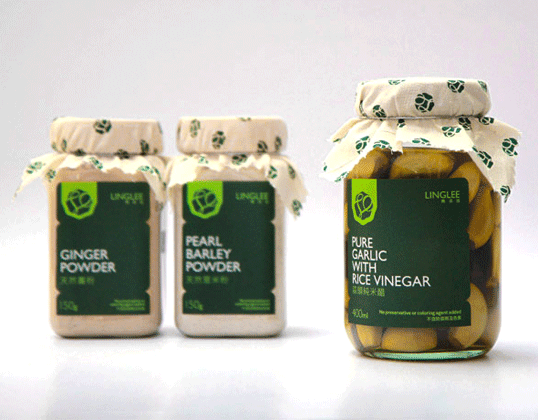 Designed by Gardens&Co. | Country: Hong Kong
"With the rebrand and launch of the Camellia Cooking Oil for Ling Lee, the brand moves from worthy homemade organic to a confident stand-alone healthy food brand. Ling Lee, a renowned writer, developed a passion for advocating the use of pure natural ingredients to enhance health and skin care. Most of the products are inspired by the ancient wisdom. They can be found in special outlets like City Super, LOG-ON and Towngas etc."
May 5, 2010 | 7 Comments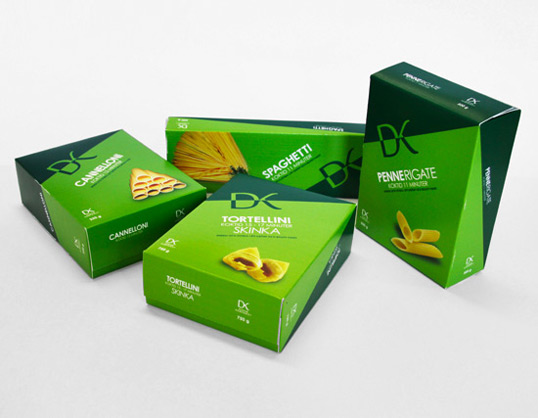 Designed by Niklas Hessman | Country: Sweden
"The assignment was to design five pasta packaging. Also to come up with a brand and the packaging and graphic design should indicate LOW PRICE. There would be possible for more products to enter Durum Company (Durumkompaniet)."
May 2, 2010 | 3 Comments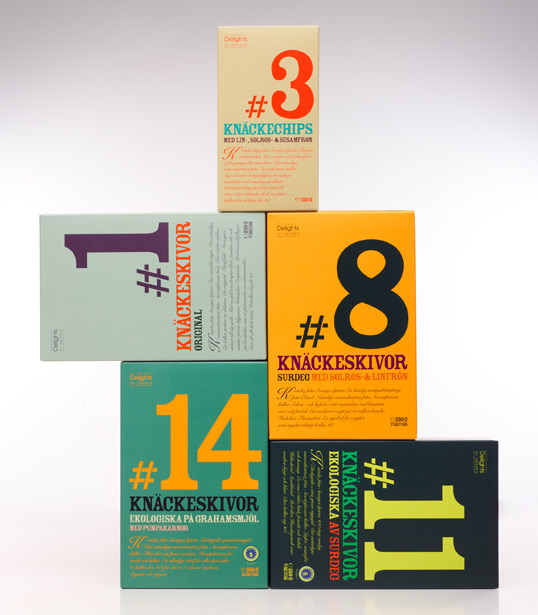 Designed by A-B-D | Country: Sweden | Fonts: Rosewood Fill, Snell Roundhand
"If you've got a crisp bread that actually's got flavour, you'd be a fool not to put it in the heart of the brand strategy and packaging concept. So that's exactly what design agency A-B-D did.
The task of creating a new brand in one of the most traditional categories in the Swedish food markets isn't that easy. Especially not when the world leader is Swedish with nearly 70 % of the market and Swedes eat more crisp bread then any one else, making it as Swedish as IKEA and the traditional design nothing you muck about with.
April 29, 2010 | 6 Comments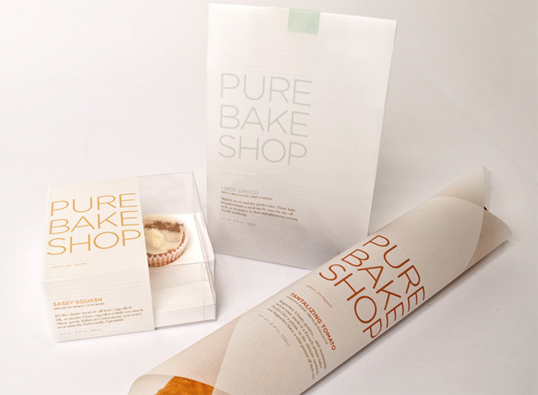 Designed by Michael Gump Jr. | Country: United States
"Pure Bake Shop is a Toledo based bakery that specializes in gluten free products. The bakery uses all natural ingredients including organic beans, soy, and nut flours for their baked goods. I wanted to accentuate the "purity" of the bakeshop. The mixture of large, but thin typography, and dot patterns along with the soft vellum packaging create a mood that encompasses the pure aspect on which the bakeshop takes pride."
April 27, 2010 | 2 Comments
Designed by Laura Berglund | Country: United States
A charming collection of packaging design from this Kansas City Art Institute graduate of May 2010.
April 21, 2010 | 1 Comment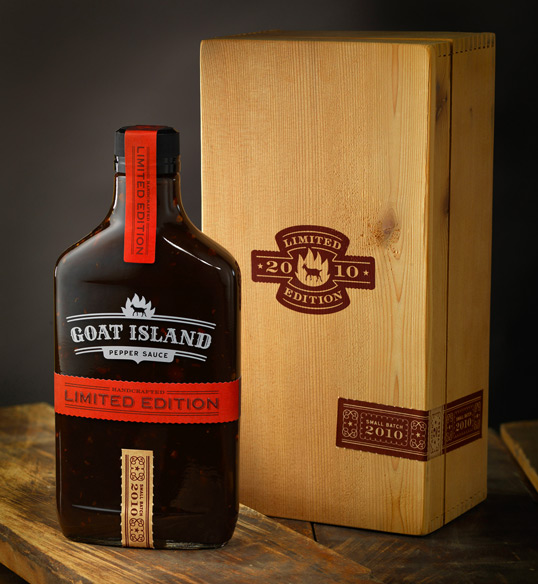 Designed by Tower of Babel | Country: United States
"Tower of Babel was recently hired to design a limited edition package for Goat Island Pepper Sauce. Goat Island Pepper Sauce is a vinegar-based spicy condiment for steak, chicken, seafood, etc. (think hot sauce meets steak sauce). The makers of Goat Island Pepper Sauce wanted something that would represent the limited nature of this small batch and thus a keepsake cedar box was also designed and produced. The batch was limited to 500 bottles and the labels were lovingly applied by hand."
April 20, 2010 | 12 Comments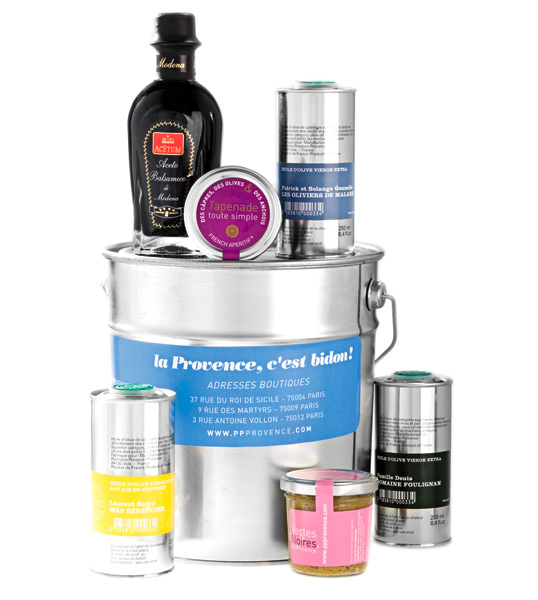 Designed by Première Pression Provence | Country: France
A selection of food products from Première Pression Provence designed by founder of the l'Occitane chain, Olivier Baussan.