September 9, 2014 | No Comments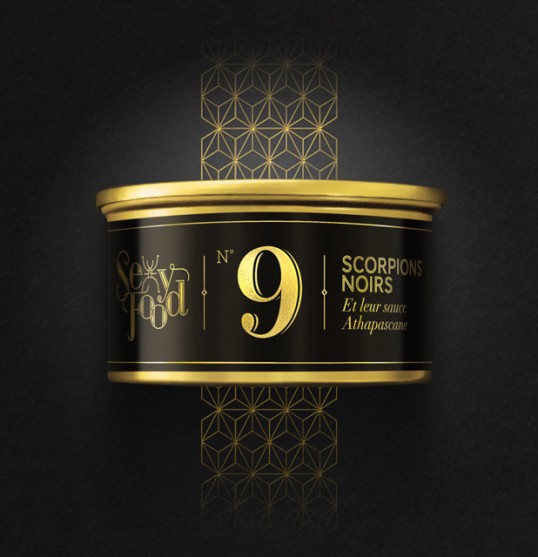 Designed by Atelier Design | Country: Belgium
"Sexyfood doesn't just sell insects, it sells unique experiences.
The concept itself is very simple: why don't you surprise your friends with something different, like an insect-tasting session? Sexyfood provides all the ingredients for an unforgettable evening. The appearance of the products – the logo, style and packaging – all help to create a special experience. The luxurious packaging has a definite air of mystery. There are 28 different product packs altogether, each pack identified with a number and each sauce with a pattern."
September 7, 2014 | No Comments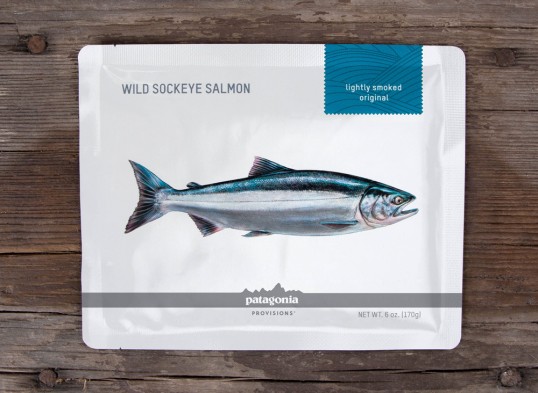 Designed by TDA_Boulder | Country: United States
"Patagonia Provisions is a line of food directly linked to its source, seeking to create a sustainable form of nourishment. In order to communicate this unique initiative, we created a design that speaks directly to the source of the product by featuring wild sockeye salmon as the hero of the package. The back of the pouch tells the story of the product along with visual icons that accompany preparation instructions."
August 4, 2014 | No Comments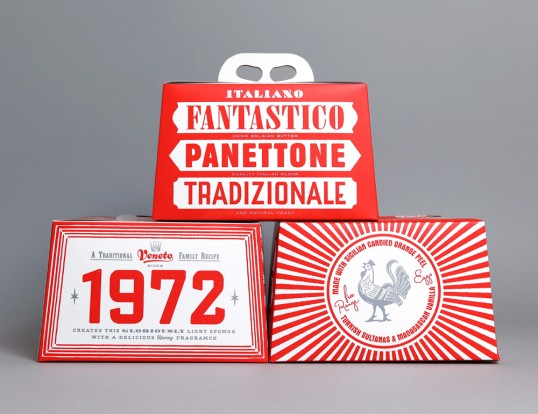 Designed by Horse | Country: United Kingdom
"Design studio Horse has worked with the UK-based Makers & Merchants to create the packaging for over 40 eclectic food and homeware products, each one made by a specialist artisan.
Horse created the brand name, identity and packaging for every product, ensuring the artisans behind each one had their stories of quality, craftsmanship and collaboration expressed through the different designs.
"The brand name, Makers & Merchants, reflects the approach to product creation, while the strict colour palette and bold graphic style ensures a sense of family," explains Ian Firth, creative partner at Horse.  "This allowed the freedom to playfully reflect the personality of both the product and artisan behind it."
July 22, 2014 | 2 Comments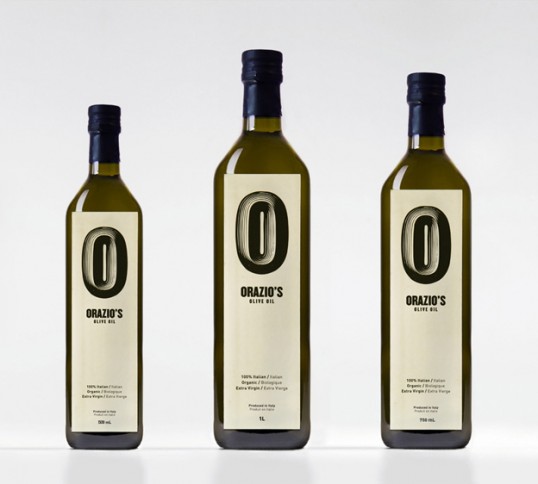 Designed by Brief | Country: Canada
"Rationale – Branding and packaging design for Orazios Olive Oil. Appearing in North America for the first time, Orazio's Olive Oil is 100% traceable from tree to table. Italian extra virgin cold pressed, organic, non GMO and produced on strict DOP standards. The branding and packaging for Orazios Olive Oil is a true reflection of its family roots and its brand essences: Humble, pure, simple and clean. These brand elements are reflected from the corporate identity itself to the one colour print job on all applications."
June 18, 2014 | 1 Comment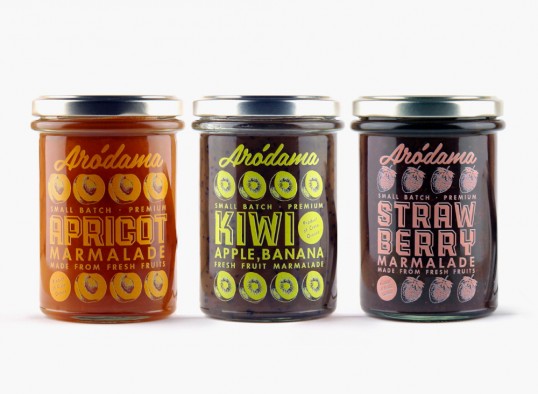 Designed by Bob Studio | Country: Greece
"Branding, packaging design and naming for the Arodama family, a new series of traditional Cretan products, aimed mostly to foreign markets.
Both the given name (Arodamos is the tender shoot in the Cretan dialect) and the design of the whole series using vivid colors and illustrations, give a cheerful and playful character to the products. Food is one of the best joys in life, especially for the Cretans and we wanted to transmit that through our design. We drew illustrations for every product showing its basic ingredients and created a pattern that applies to all labels in order to achieve a consistent image for the whole product family.
Products and corporate identity share the same design elements in order to create a direct relationship between them and a strong consistent image. The design patterns and illustrations have been implemented in jars, olive oil and raki bottles, packages, press kits, bags and the website."
June 16, 2014 | No Comments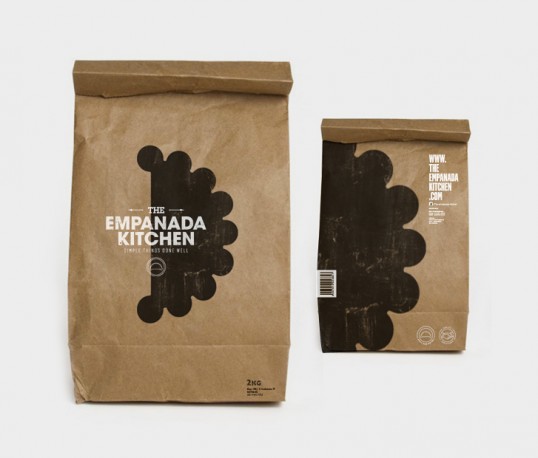 Designed by BARDO | Country: Australia
"The Empanada Kitchen is a young gastronomic company dedicated to make empanadas in New Zealand. It recipes combine unique flavors created especially by his owner with a spirit that characterizes it: "Simple things done well". The identity design reflects the traditional combined with the contemporary, giving the brand values such as honesty, strength and quality, generating a commitment to the product and the customer.
The main objective was to use simple shapes and noble typographies to maintain perdurability over time. At the same time it was thought the inclusion of miscellaneous that helps to symbolize his fresh and young spirit, differentiating itself from the competition"
June 12, 2014 | No Comments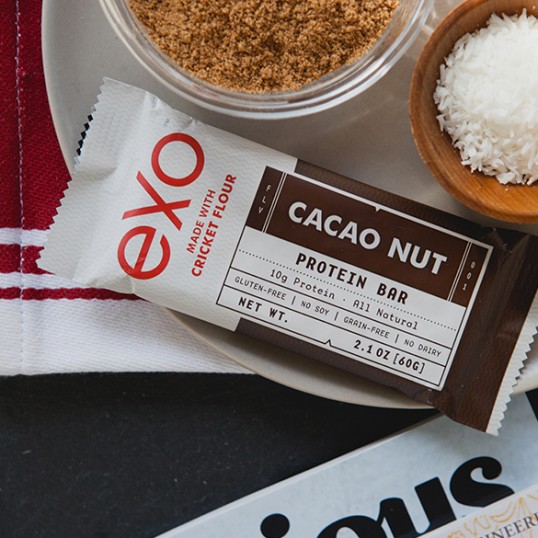 Designed by Tag Collective | Country: United States
"Exo's mission is to normalize the consumption of insects. Insects are a far more sustainable food source than poultry, fish or meat and have just as much nutritional value. For their first product Exo has created a delicious protein bar from cricket flour.
Building a brand that encourages Western cultures to challenge the taboo of eating insects is no easy task. Exo's identity and products were designed to showcase the brand's natural curiosity, universal appeal and visionary mission. The copy invites the adventurous and reassures the health conscious by touting the benefits of cricket flour."
June 11, 2014 | No Comments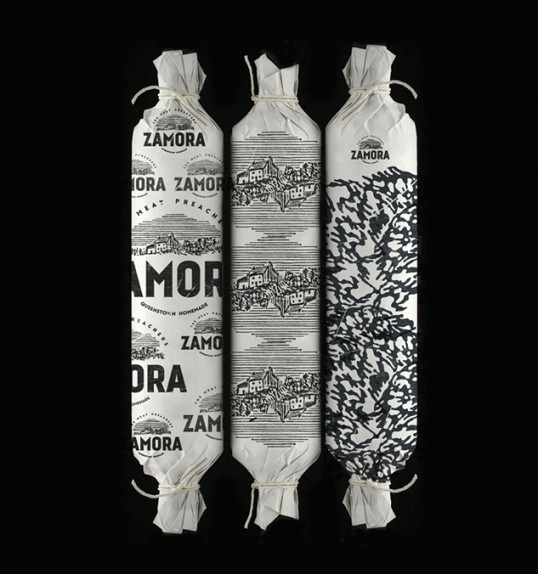 Designed by BARDO | Country: Australia
"Zamora shows its strongest side with character and commitment with the present, without ever losing sight of its traditions. 
We focus on a brand that calls us to discover their morphology. A brand that reflects the values of honesty and tradition demonstrated in caring for the manufacture of its products.
A brand that seeks to be young, but with a clear trend towards maturity."
June 10, 2014 | 2 Comments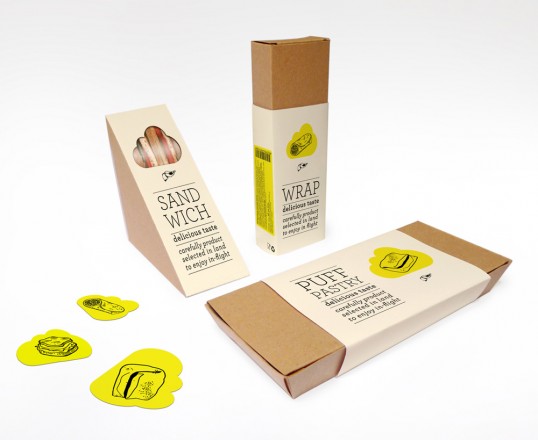 Designed by Antonio Dominguez | Country: Spain
"The leading European in-flight catering company's goal was to create an unbranded packaging to communicate an ecological and healthy product to introduce in the Scandinavian air market. The packaging design consists in cardboard boxes with transparent windows and simple paper bands to confer unity. Clouds can be removable from de paper bands to show the product inside."
June 9, 2014 | 1 Comment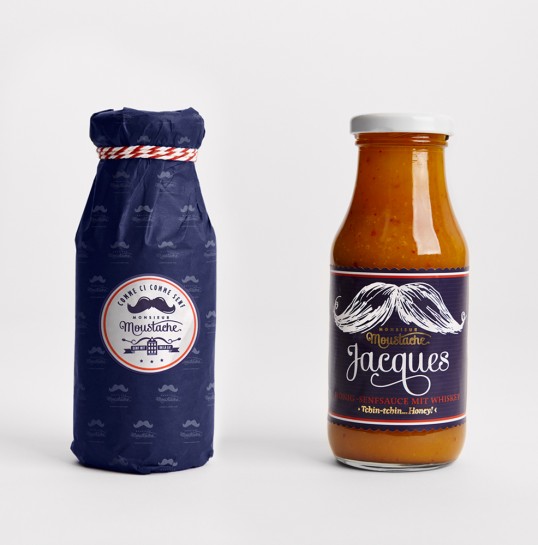 Designed by Studio Chapeaux | Country: Germany
"For more than 3000 years, mustard has been cherished as a sophisticated complement to the finest dishes, conquering the world's most illustrious dining tables. To bring to life recipes from across the mustard spectrum we have created a range of moustachioed connisseurs. Each expresses the character of a particular mustard through their moustache.
They are the grande monsieurs moustache."