July 8, 2010 | 1 Comment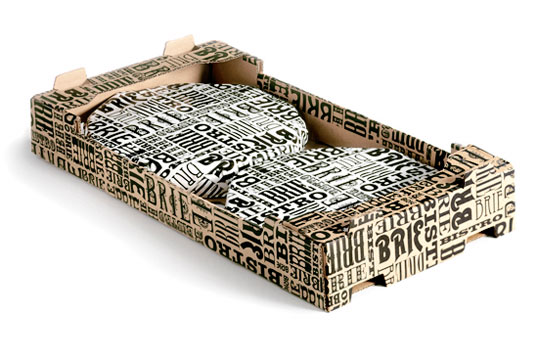 Designed by ID Kommunilkation | Country: Sweden
"Brie Bistro is a traditional quality cheese from Swedish dairy company Skånemejerier. The cheese is mainly sold in whole pieces to restaurants, cafés and catering businesses. Our task was to give the product a new packaging design reflecting the qualities of the cheese and making it stand out from the crowd. The final result is a purely graphic design with inspiration from the beloved French cuisine and old time brasseries."
July 8, 2010 | 7 Comments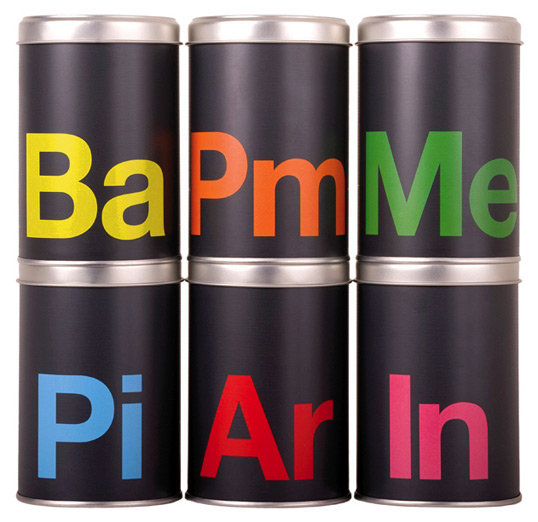 Designed by Eduardo del Fraile | Country: Spain
"A variety of salts of mass consumption, the containers of which can be distinguished by the initials of each salt flavour. These initials are inspired in the periodic table of elements."
July 7, 2010 | 1 Comment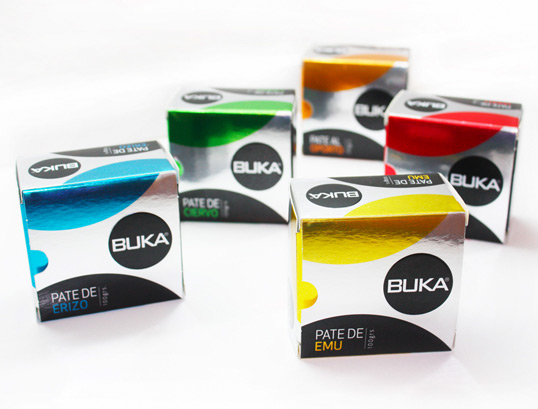 Designed by Mónica Yrarrázaval | Country: Chile
More work for Buka from Chilean designer Mónica Yrarrázaval. If you like this check out our previous post for Buka Antipasto.
July 3, 2010 | 2 Comments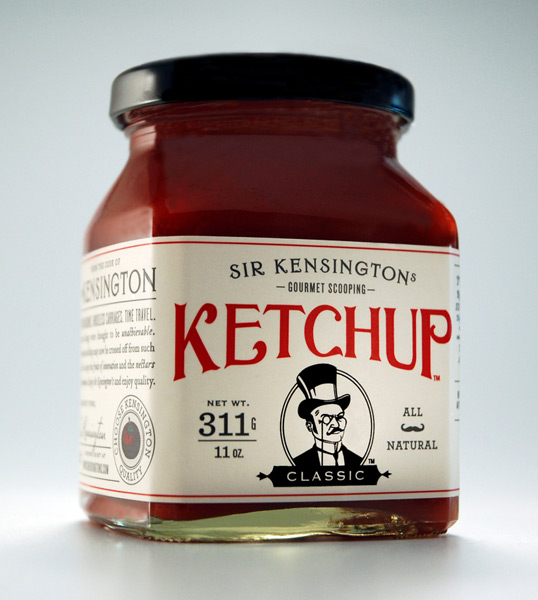 Designed by Alvin Diec | Country: United States | Buy it
"Sir Kensington's Gourmet Scooping Ketchup: an all-natural ketchup that is too exquisite to be squeezed from a plastic bottle.
The company was born out of an attempt to fill the dire market need for a gourmet ketchup – one that is healthier, tastier, and higher-end. The result was two flavors of ketchup, Classic and Spiced (chipotle-infused), both of which are sweetened only with honey, agave nectar, and raw brown sugar, with a base of whole pear tomatoes and apple cider vinegar.
July 1, 2010 | 6 Comments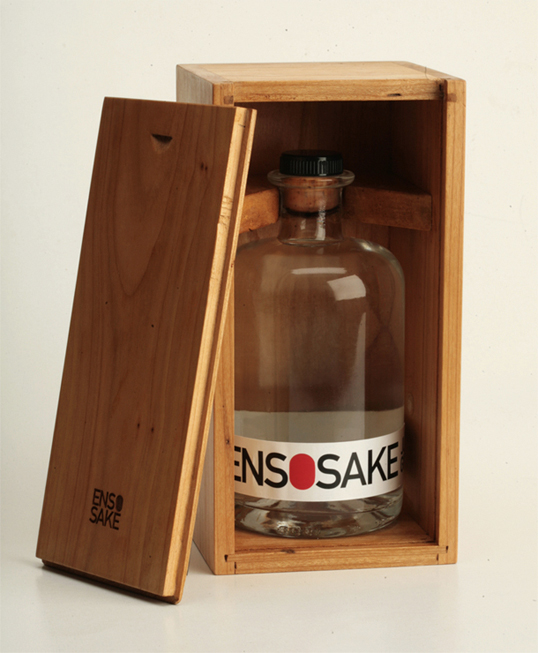 Designed by Milan Petrovic, Nevena Zecevic, Marija Milenkovic & Marina Rajic | Country: Serbia
Student work for a fictional Japanese food brand, Enso.
"This project consists of packaging for sake, noodles, rice, tea, sauces, spices and sushi- all traditional Japanese products. We spent a lot of time researching the subject and thinking about Japanese design, culture and art. Japan has always been our inspiration and this is sort of an homage to that beautiful country."
June 29, 2010 | 1 Comment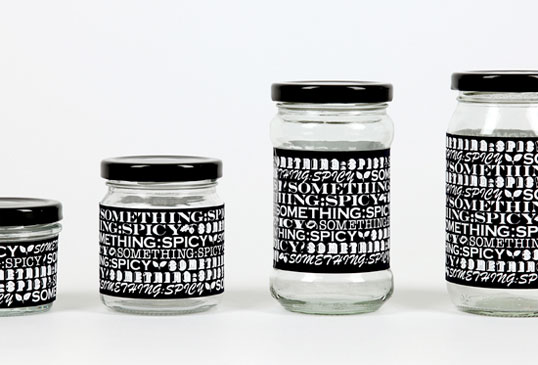 Designed by Default | Country: Thailand
"Homemade Thai curry product with a new aim of exporting the product to the US market. Simple typography & icons were used to create a simple yet attractive package."
June 28, 2010 | 7 Comments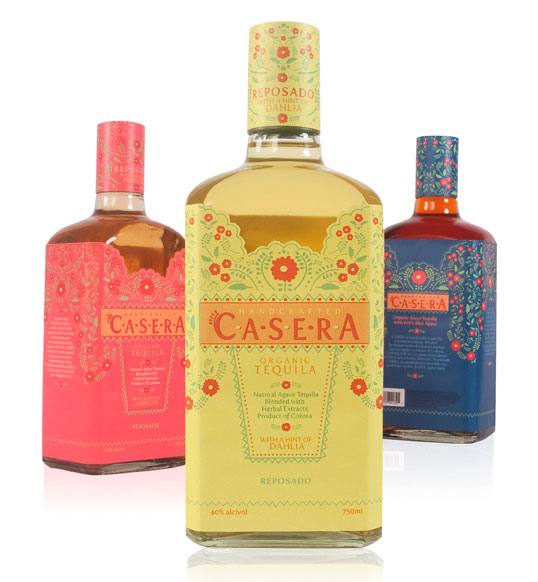 Designed by Misako Ishida | Country: United States
"Casera is a line of small batch tequila handcrafted by women in a small town in Mexico. Traditional Mexican clothes and patterns were incorporated into the design to engage the tequila-buying women."
June 28, 2010 | 1 Comment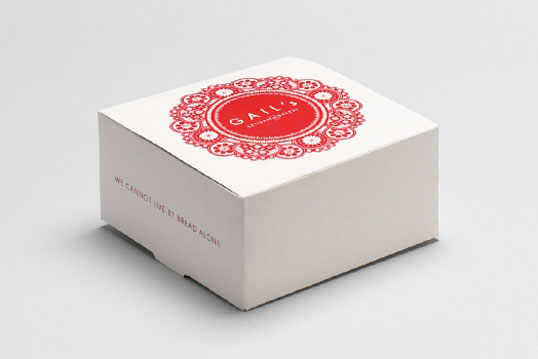 Designed by Here | Country: United Kingdom
This beautiful packaging is a great example of how effective a single colour can be, when applied in conjunction with pattern and shape.
June 24, 2010 | 15 Comments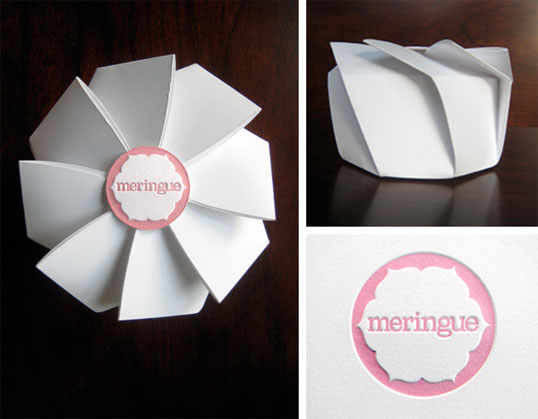 Designed by Samira Khoshnood | Country: United States
"Identity and package design for Meringue, an upscale dessert boutique, seeking to capture the airy whipped quality of meringue, the main ingredient in most of the store's pastries. Three types of packaging highlight the form and color of meringue cookies and macarons, two of Meringue's signature sweets.
The origami-inspired cookie box emulates the folds and peaks of meringue cookies. Macaron boxes and bags frame the beauty and color of the macarons. Letterpressed tissue and seals add a pop of color and tactile quality to white and clear packaging."
June 24, 2010 | 2 Comments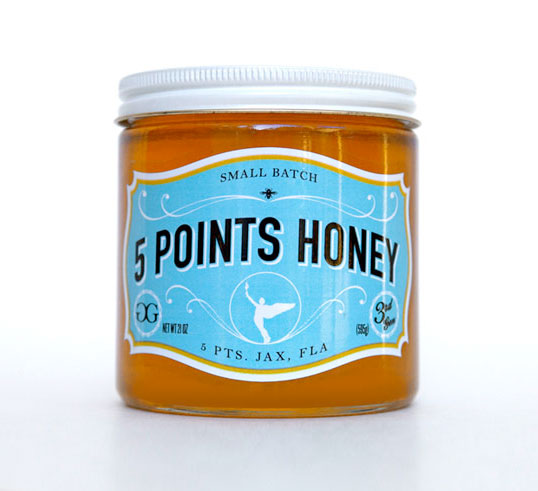 Designed by Chad Landenberger | Country: United States
"The owners of 5 Points Honey started beekeeping as a way for them to slow down and they wanted a label to represent that with a vintage look and feel. They also wanted the historic nature of their neighborhood (5 Points) and the fact that one of the owners is a 3rd generation beekeeper represented in the label as well. I took all of their requirements and combined them into a retro looking label while giving it a contemporary feel."