June 6, 2010 | 1 Comment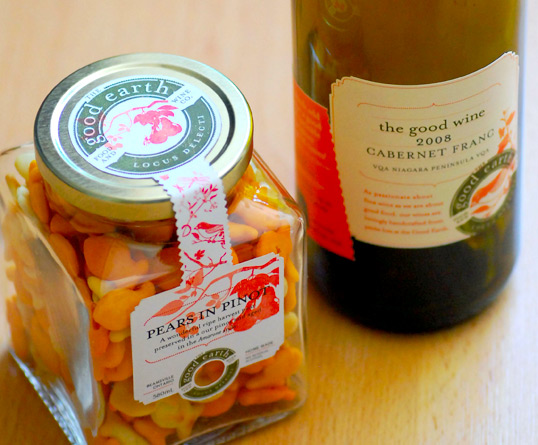 Designed by Insite Design | Country: Canada | Fonts used: Mrs Eaves
"Truly the health of a wine region is measured by what exists in the spaces between the vines. Niagara has a very healthy and quickly growing region thanks to pioneers in food and experience culture like Nicolette Novak of the Good Earth Cooking School located in the Beamsville Ontario tender fruit belt and respected viticultural area.
After a successful 15 or so years of creating and building one of the regions most exciting farm to table cooking experiences, Nicolette was itchy to throw her hat into the wine arena. With the delicate urging of her peers including Ed Madronich of famed Flat Rock Cellars in Jordan, Nicolette was convinced to go for it in a brand perspective and approached us to look at repositioning her well know identity while also coming up with brand extensions for her wine and food packaging.
June 4, 2010 | 8 Comments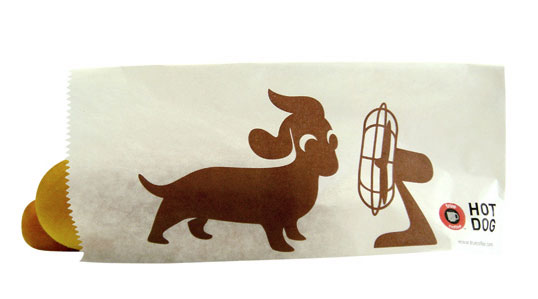 Designed by Subconscious Co. | Country: Thailand
"TrueCoffee, the coffee shop that serves coffee and bakery with high-speed internet in a cozy and modern atmosphere, expanded their food range to a quick bites like hot dogs. They wanted hot dog packaging that would attract teenagers. We reinterpreted the word 'hot dog' and created a lovely dachshund character."
June 2, 2010 | 4 Comments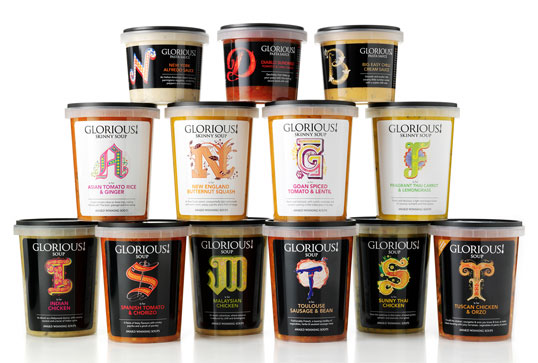 Designed by ILoveDust | Country: United Kingdom
"Since its launch, TSC Food's premium range of chilled soup and pasta sauces has consistently grown in terms of distribution and sales. Major retailers, consumers and the competition were all starting to take notice. TSC Foods wanted to further strengthen the GLORIOUS! range and shake-up the soup and sauce category.
Branding agency Lambie-Nairn uncovered what consumers love about GLORIOUS! – their adventurous and original products, using quality ingredients and flavours from around the globe. Thus, the bold 'A to Z of Global Flavours' was born. Partnering with ilovedust an iconic illustration style was created for each letter of the alphabet, representing the authentic global influences and flavours of each product. For example, within the soup range, T is for 'Toulouse Sausage and Bean' and M stands for 'Malaysian Chicken'.
It's clear that GLORIOUS! has a wonderful and unique range of products that tastes great. We wanted to express this through the branding without being gimmicky. The new pack design ensures the product remains the hero, whilst its fresh simplicity stands out on the shelf. It is also easily expandable as the range grows."
June 1, 2010 | 7 Comments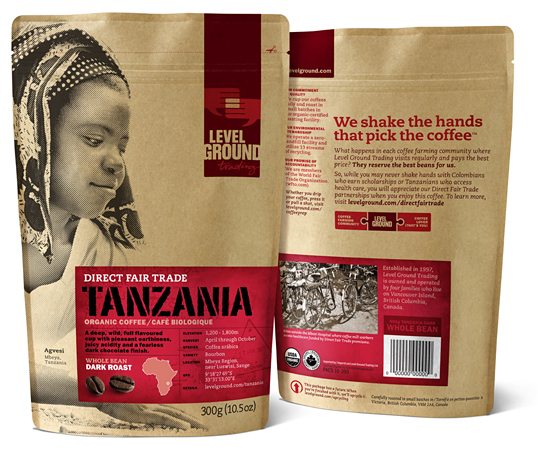 Designed by Subplot Design | Country: Canada | Fonts: Portago (customized), Franklin Gothic, Caecilia
"Founded in 1997, Level Ground Trading of Victoria, BC is dedicated to trading fairly and directly with small-scale producers in developing countries, and to market their products in North America, offering their customers ethical choices. Level Ground selected Subplot Design to examine their brand and packaging system and help the company connect with a broader consumer audience.
The packaging platform takes the thought further: the producer is the real hero. Celebrated with intimate, inviting photography "in situ", the farmers grace innovative zip-locking, authentic kraft bags, with a label that declares Level Ground's expertise and deep knowledge of the origins and taste profiles of each of their coffees. From the most prevalent 300g bags, to 2lb club-store bags, 5lb coffee store "eco-cubes", and 6 and 12-pack shipper displays, the brand comes alive consistently but with rich variation to tell the whole story of Level Ground."
May 31, 2010 | 2 Comments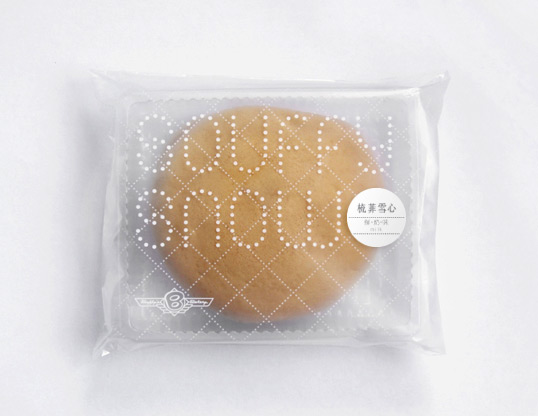 Designed by BLOW | Country: Hong Kong
"We have created the name and packaging design for a new product of Buffy's Bakery. Souffy Snow is a souffle-like cake that needs to be kept in the fridge. Different labels will be used for different flavors.
The simple and modern packaging design effectively delivers the feeling of the product – Souffy Snow."
May 28, 2010 | 8 Comments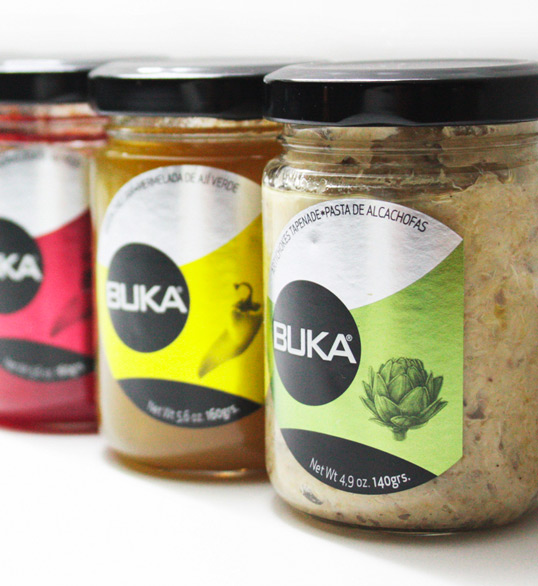 Designed by Mónica Yrarrázaval | Country: Chile
"Buka is a line of antipasto gourmet created to enjoy at every hour, with more than 8 different flavors."
May 26, 2010 | 1 Comment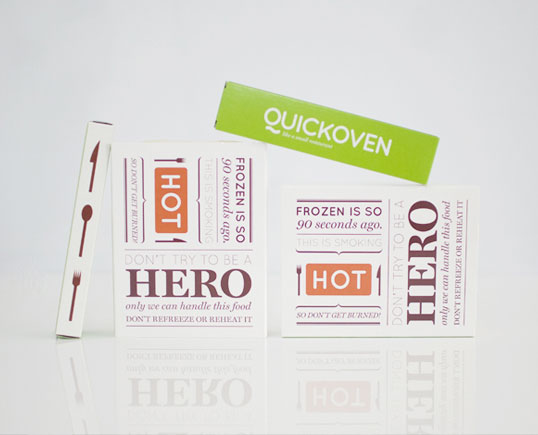 Designed by Milk | Country: Sweden
"Quickoven is a vending machine company that serves hot food in less than 90 seconds, around the clock. Since there is no human encounter involved, we decided to personalize the experience of ordering and receiving your meal. We did so by giving the machine and packaging a voice of it's own, adding a bit of charm and humour to the process."
May 23, 2010 | 11 Comments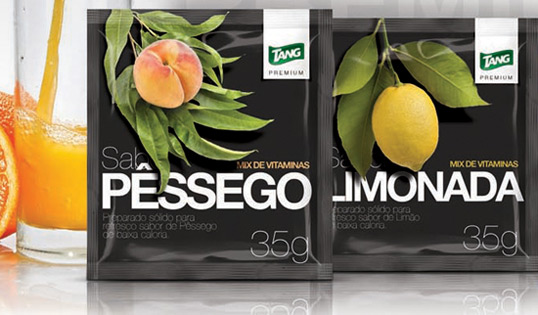 Designed by Diego Aguilar | Country: Brazil
A collection of work from Brazilian packaging design student Diego Aguilar.
May 22, 2010 | 3 Comments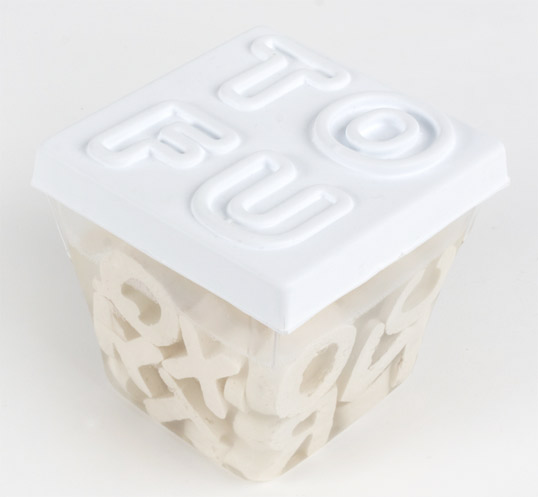 Designed by Jean-Maxime Landry | Country: Canada
A packaging solution playing off the alphabet, creating a product akin to alphabet soup, only in tofu form.
via UQAM
May 21, 2010 | 28 Comments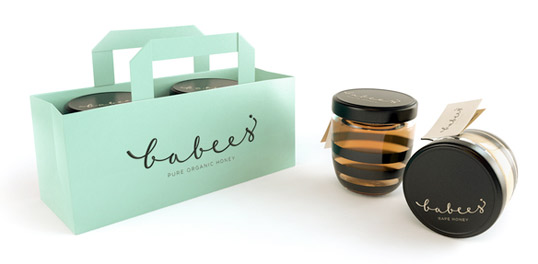 Designed by Ah&Oh Studio | Country: Poland
"A simple and litlle idea of packing for honey. We tried to treat jar as a playground for a character design. Dark cap and stripes made the idea quite clear. Through this project we tried to encourage kids to reach for honey instead of refined sugar. Especially for them we create logo which smiles bee's face. It's hand calligraphed, custom made, and it softens the overall simple, geometric look of the packaging."