July 1, 2010 | 6 Comments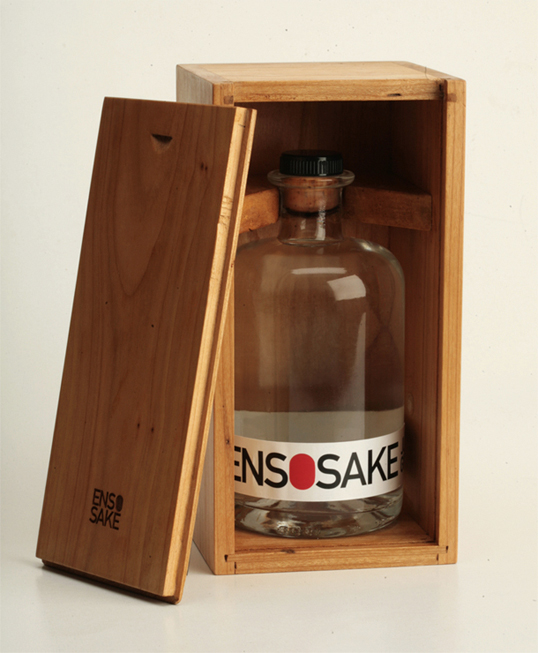 Designed by Milan Petrovic, Nevena Zecevic, Marija Milenkovic & Marina Rajic | Country: Serbia
Student work for a fictional Japanese food brand, Enso.
"This project consists of packaging for sake, noodles, rice, tea, sauces, spices and sushi- all traditional Japanese products. We spent a lot of time researching the subject and thinking about Japanese design, culture and art. Japan has always been our inspiration and this is sort of an homage to that beautiful country."
June 29, 2010 | 1 Comment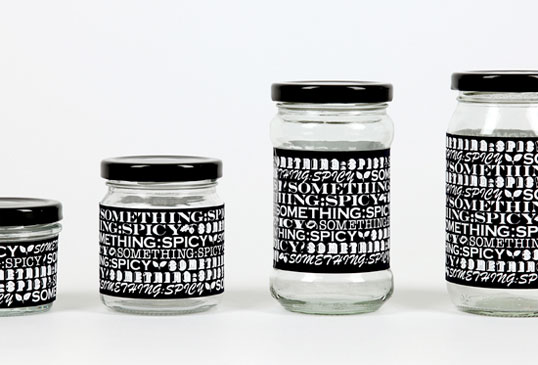 Designed by Default | Country: Thailand
"Homemade Thai curry product with a new aim of exporting the product to the US market. Simple typography & icons were used to create a simple yet attractive package."
June 28, 2010 | 7 Comments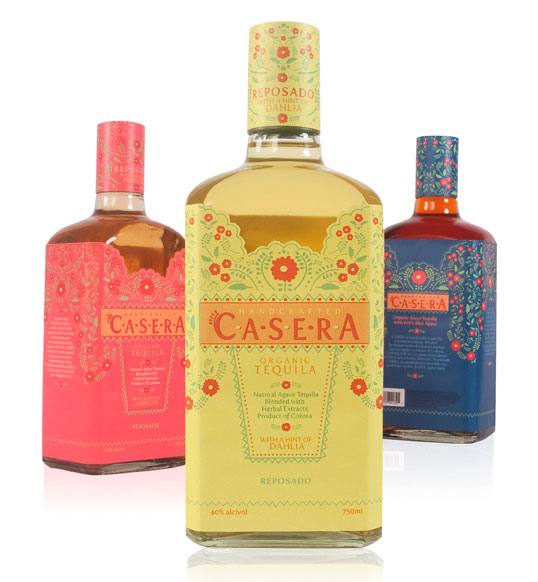 Designed by Misako Ishida | Country: United States
"Casera is a line of small batch tequila handcrafted by women in a small town in Mexico. Traditional Mexican clothes and patterns were incorporated into the design to engage the tequila-buying women."
June 28, 2010 | 1 Comment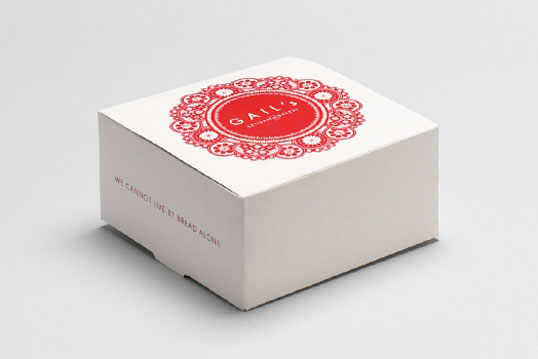 Designed by Here | Country: United Kingdom
This beautiful packaging is a great example of how effective a single colour can be, when applied in conjunction with pattern and shape.
June 24, 2010 | 15 Comments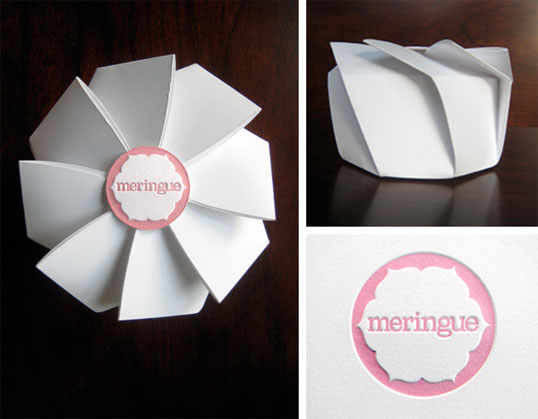 Designed by Samira Khoshnood | Country: United States
"Identity and package design for Meringue, an upscale dessert boutique, seeking to capture the airy whipped quality of meringue, the main ingredient in most of the store's pastries. Three types of packaging highlight the form and color of meringue cookies and macarons, two of Meringue's signature sweets.
The origami-inspired cookie box emulates the folds and peaks of meringue cookies. Macaron boxes and bags frame the beauty and color of the macarons. Letterpressed tissue and seals add a pop of color and tactile quality to white and clear packaging."
June 24, 2010 | 2 Comments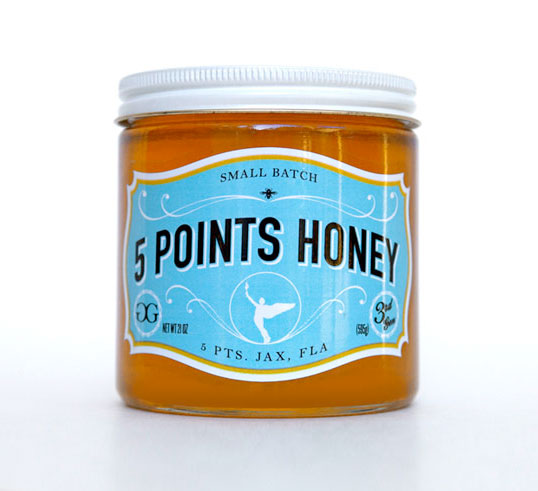 Designed by Chad Landenberger | Country: United States
"The owners of 5 Points Honey started beekeeping as a way for them to slow down and they wanted a label to represent that with a vintage look and feel. They also wanted the historic nature of their neighborhood (5 Points) and the fact that one of the owners is a 3rd generation beekeeper represented in the label as well. I took all of their requirements and combined them into a retro looking label while giving it a contemporary feel."
June 22, 2010 | 8 Comments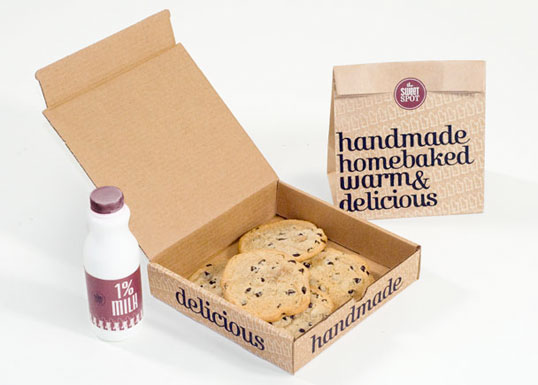 Designed by Kayd Mustonen | Country: United States
"The Sweet Spot is a home-baked cookie delivery service.  Through its use of kraft paper, the packaging is able to convey the handmade aspects of the baking experience.  Warm colors combined with three custom screen-printed patterns further accentuate the handmade, home-baked themes of the product. Overall, the identity for this company is as warm and comforting as the cookies it promises to deliver."
June 19, 2010 | 1 Comment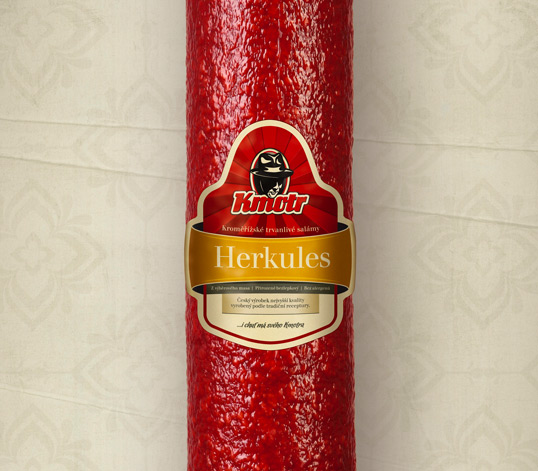 Designed by Toman Design | Country: Czech Republic
"Rebranding of well known Czech salami brand. New packaging with logo facelift and new 'comic' visual communication of the brand. Kmotr means Godfather in Czech"
June 17, 2010 | 7 Comments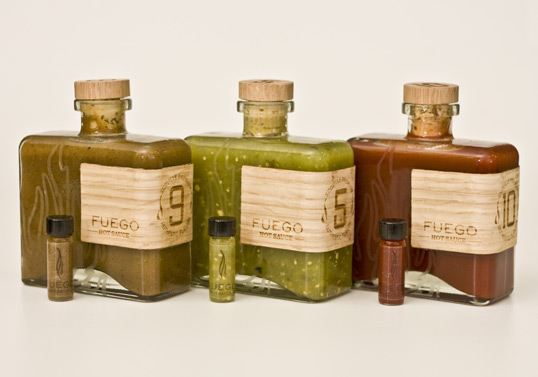 Designed by Stephanie Hughes | Country: United States
"Fuego Hot Sauce is an authentic & engaging way to spice up your dishes. Each blend has a different heat level and flavor that pairs with a variety of food. The Fuego Heat Guide and Recipe book explains the background of each pepper and suggests recipes that correspond with each unique flavor level on the Scoville Heat Scale. I wanted to evoke the authentic feel of the sauces and showcase their natural colors and flavors. By giving the product a sturdy bottle and hearty labeling system, people can feel confident using the product and know exactly what level they use according to their color and scaling system."
June 13, 2010 | 6 Comments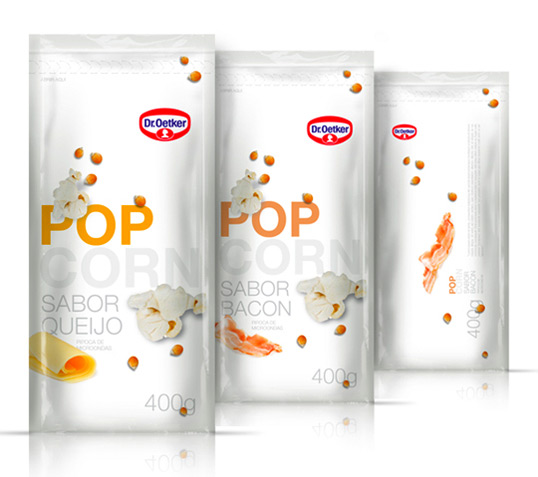 Designed by Diego Aguilar | Country: Brazil
Some more work from Brazilian design student Diego Aguilar. Check out more of his work in our previous post.
"This packaging for microwave popcorn design created by Diego Aguilar, possess a great advantage and market design. Very practical, possessed opening at the top of the pack, and an elegant and sophisticated design, highlighting ingredients attract consumers to the special flavor of popcorn. Unlike all of the packages on the market, has great call quality of igrendientes used in manufacturing, making it a premium product."