May 28, 2010 | 8 Comments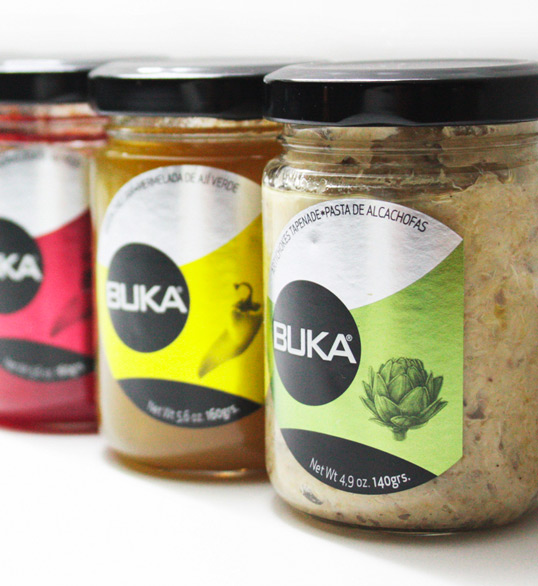 Designed by Mónica Yrarrázaval | Country: Chile
"Buka is a line of antipasto gourmet created to enjoy at every hour, with more than 8 different flavors."
May 26, 2010 | 1 Comment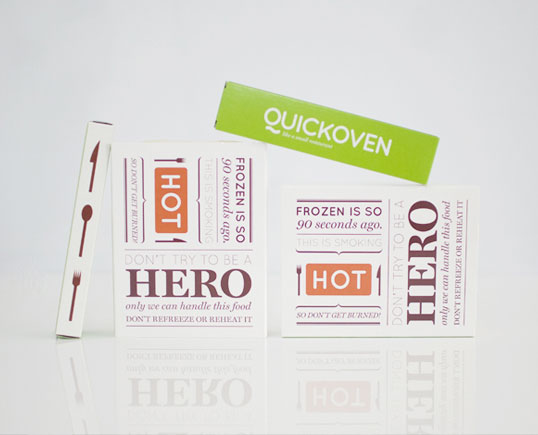 Designed by Milk | Country: Sweden
"Quickoven is a vending machine company that serves hot food in less than 90 seconds, around the clock. Since there is no human encounter involved, we decided to personalize the experience of ordering and receiving your meal. We did so by giving the machine and packaging a voice of it's own, adding a bit of charm and humour to the process."
May 23, 2010 | 11 Comments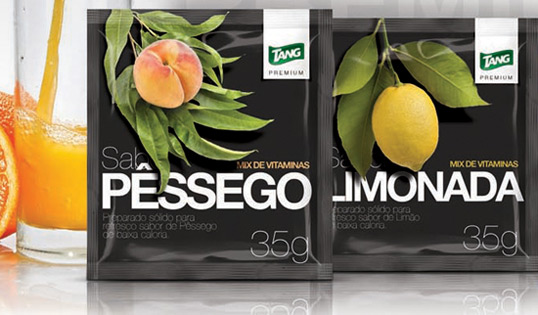 Designed by Diego Aguilar | Country: Brazil
A collection of work from Brazilian packaging design student Diego Aguilar.
May 22, 2010 | 3 Comments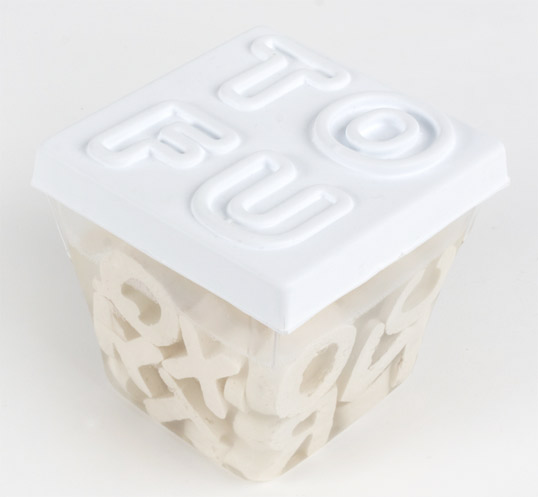 Designed by Jean-Maxime Landry | Country: Canada
A packaging solution playing off the alphabet, creating a product akin to alphabet soup, only in tofu form.
via UQAM
May 21, 2010 | 28 Comments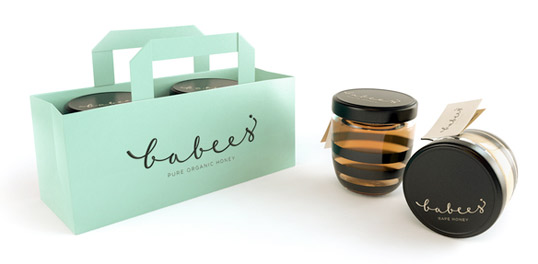 Designed by Ah&Oh Studio | Country: Poland
"A simple and litlle idea of packing for honey. We tried to treat jar as a playground for a character design. Dark cap and stripes made the idea quite clear. Through this project we tried to encourage kids to reach for honey instead of refined sugar. Especially for them we create logo which smiles bee's face. It's hand calligraphed, custom made, and it softens the overall simple, geometric look of the packaging."
May 20, 2010 | 3 Comments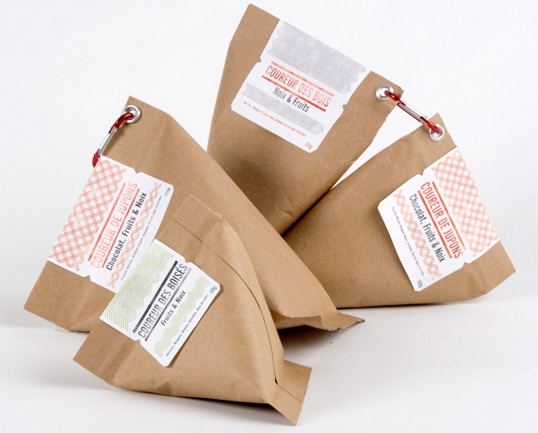 Designed by Mariève Dorman | Country: Canada
"Here is a nice packaging for fruits and nuts in three formats for the wood walker, the small wood walker and even the women runner. The recycled paper packaging has no printing and is equipped with a detachable single label and a hanger for hooking usefully to small, medium and large walkers of the world."
via UQAM
May 17, 2010 | 6 Comments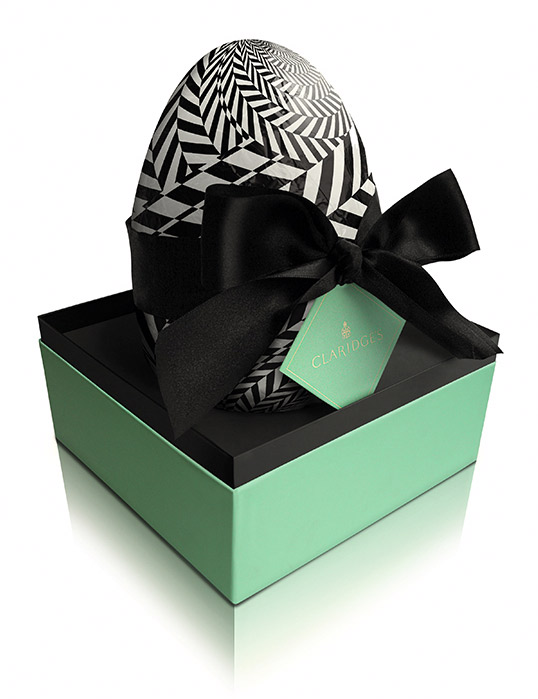 Designed by Construct | Country: United Kingdom
"London design studio Construct has given the branding of London's famous Claridge's hotel a thorough overhaul. Because it is a working hotel with a huge number of items traditionally branded (from teapots and egg cups through to slippers and dressing gowns), Construct's task of not just branding, but implementing a consistent and cohesive sense of identity throughout the hotel and the objects within it was by no means straightforward. In fact, the rollout of the new branding is ongoing throughout this year as there are so many different ideas to implement across a huge range of items.
As well as introducing a sophisticated colour palette of jade, gold, white and black, bold architecturally inspired chevron patterns appear on the inside of bags, envelopes and on various objects, publications and goodies guests at the hotel are lilkely to encounter."
May 14, 2010 | 10 Comments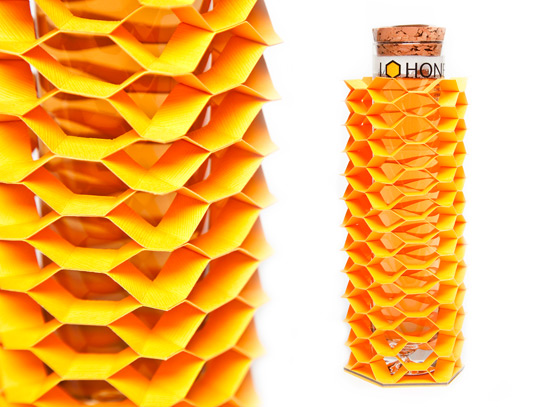 Designed by Tatiana Matsoulevitch | Country: United States
"The assignment was to design a package for any chosen product. This packaging concept for I 'love' honey was inspired by the honeycomb. The bottle can be reused as a long glass and the package as a decoration."
May 12, 2010 | 1 Comment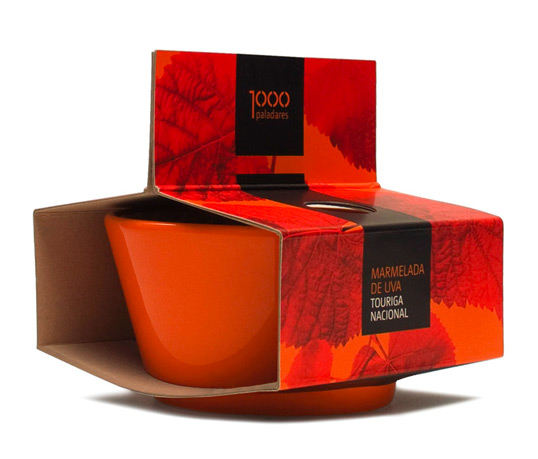 Designed by Aetlier Nunes e Pã | Country: Portugal
"1000 paladares" (meaning – "a thousand flavors") is a gourmet brand strongly related to Douro Wine Region, a unique demarcated region in Portugal famous for the Port wine industry, and the origin of the ingredients used in all the brand products. To reflect this attitude towards the selection of ingredients, the products are divided by color (green for the salty and red for the sweeter) as two of the possible thousand flavors. Likewise, the wine leaf is the base element as a reference to its origin.
As a logo, the numerical "thousand" allows to create nice solutions for the communication materials repeating the "0" zero. The packaging (both cookies and marmalade ) is highly versatile in the way that it allows the creation of different displays for the product by combining its different sides. The goal was to create an image for the brand that reflects its strong personality as well as to create a fresh and strong approach to the gourmet products in the Douro Wine Region. The client was also looking for a simple solution to distinguish the products and a packaging that allowed it to be displayed in various ways."
May 12, 2010 | 2 Comments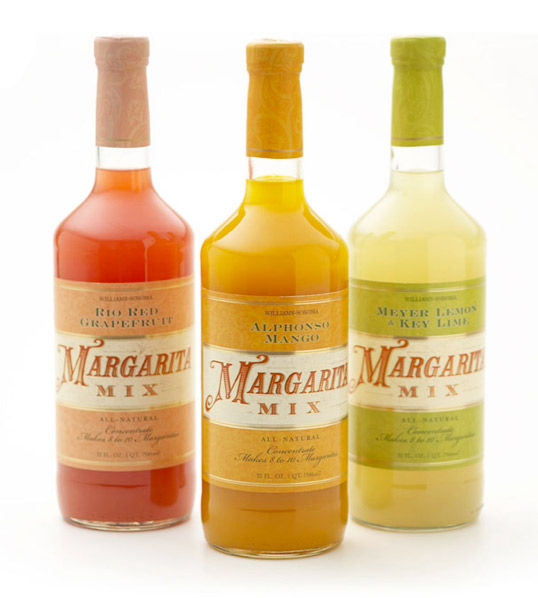 Designed by PhilippeBecker | Country: United States
Brand identity and packaging of Williams-Sonoma food and beverages using a warm, friendly colour palette and a variety of processes such as foiling, die cutting and blind embossing to add a luxury feel to the products.