April 14, 2010 | 4 Comments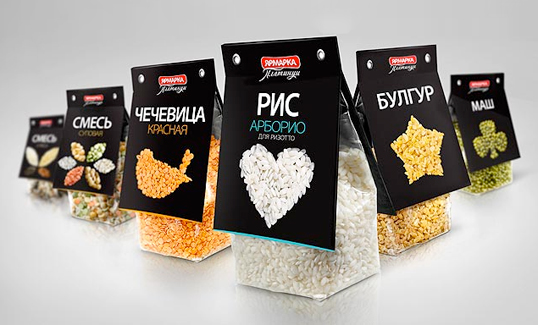 Designed by KIAN | Country: Russia
The strong graphics and high value contrast of this packaging ensures it will stand out on a shelf. We especially like the 'sandwich board'-esque labeling technique and the way it fastens to the bags with metal grommets.
April 14, 2010 | 7 Comments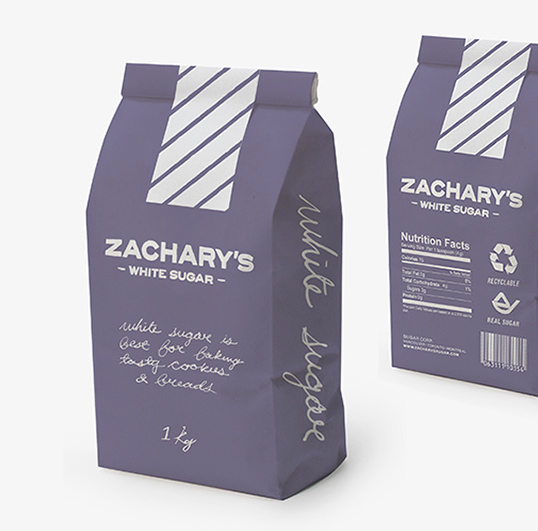 Designed by Pamela Rounis | Country: Canada
Capilano Universtiy graduating student Pamela Rounis sent us some of her great package design work.
April 12, 2010 | 1 Comment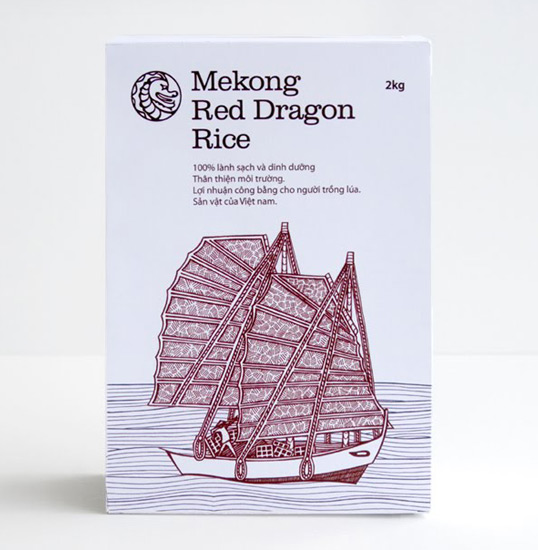 Designed by Design Positive | Country: Vietnam
"Vietnamese folklore tells us that a benevolent dragon resides in each of the nine mouths of the Mekong River. It is in the hillock areas of these fertile Delta lands that the unique strain of dragon blood rice grows full and lush.
The rice is Eco friendly and Fair Trade. Furthermore husking, sifting and packaging are done by local villagers creating additional employment. It is also healthier Rice; during the husking process, the bran layer is only partly removed, as it is within the bran layer that the majority of beneficial nutrients are stored.
The simple design balances with the traditional illustration (by the brilliant Andrew Denholm) which uses the Mekong river to weave the journey of rice as it is grown, harvested, transported and sold."
April 12, 2010 | 2 Comments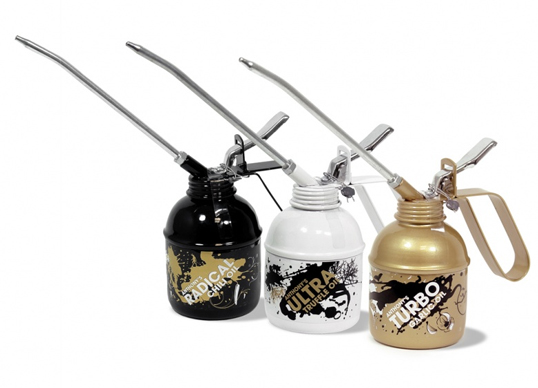 Designed by KOREFE | Country: Germany
"The Mini Garage Winery has its origin in an tractor workshop. Winemaker Anthony Hammond produces his delicatessen products of the mini-series with a touch of the garage workshop.
These three Delikatessöle in the flavors chili, garlic and truffle, not only have motor oil names, but also come in similar packaging: oil cans."
April 10, 2010 | 15 Comments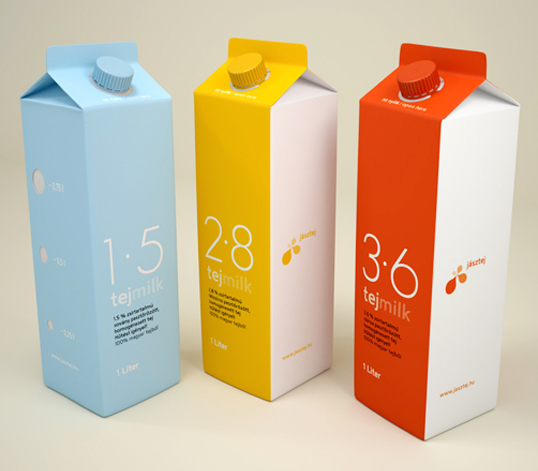 Designed by Fontos Graphic Design | Country: Hungary
Clean and simple typographic solution for this Hungarian dairy brand's visual identity. I wish we knew a bit more about it.
April 9, 2010 | 8 Comments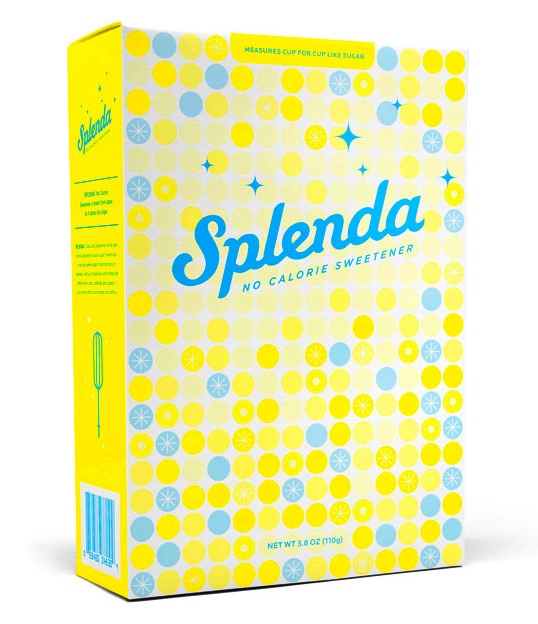 Designed by Anchalee Chambundabongse | Country: United States
"It's always pretty fun for me to work on "sweet" products like Splenda because there's so much room for personality to come through. The playful script of the wordmark, combined with bright colors and a whimsical pattern convey the happy, lighthearted qualities of the product. And not only do the sparkles and pattern reinforce the physical features of Splenda, but they also serve as visual cues to the lightness and no-calorie aspects of this product compared to regular sugar."
April 7, 2010 | 22 Comments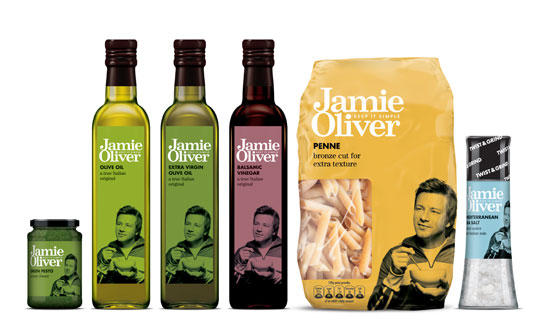 Designed by Pearlfisher | Country: United Kingdom
"Pearlfisher has redesigned the complete Jamie Oliver retail masterbrand range creating new identities for both the mainstream and specialist markets. The redesigned product ranges include food, cook and kitchenware, crockery, outdoor entertaining and gifting.
Continue…
April 1, 2010 | 4 Comments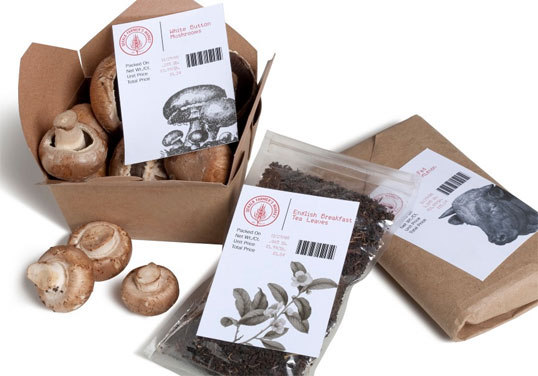 Designed by Bert Bacchus | Country: United States of America
"The Dekalb Farmer's Market is a loud, bustling epicenter of all things related to eating. I wanted the packaging to feel like you'd visited a port of call and just had your passport stamped. The labels are designed to work with a simple dot matrix printer."
April 1, 2010 | 1 Comment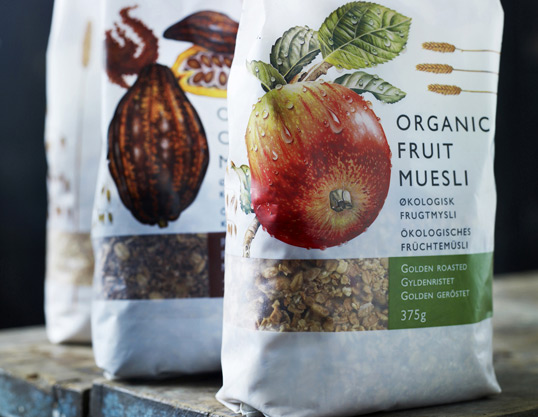 Designed by envision:design | Country: Denmark | Font used: Gill Sans
Crispy Food markets muesli with two simple demands: its contents have to be ecological and it has to taste great. envision:design got the assignment to express these two things in a concept and design packaging for the European market. The concept: "Muesli: the way it was meant to be" was the basis for design and communication. The design is based on traditional English textbook illustrations of the ingredients. This adds originality and emphasizes the ecological aspect without being boring. These componets are put into a light and simple Scandinavian design universe that challenges the way consumers are used to seeing muesli in the supermarkets. The illustrations are made by the British illustrator Roger Kent and Danish Illustrator Susanne Weitemeyer.
March 28, 2010 | 5 Comments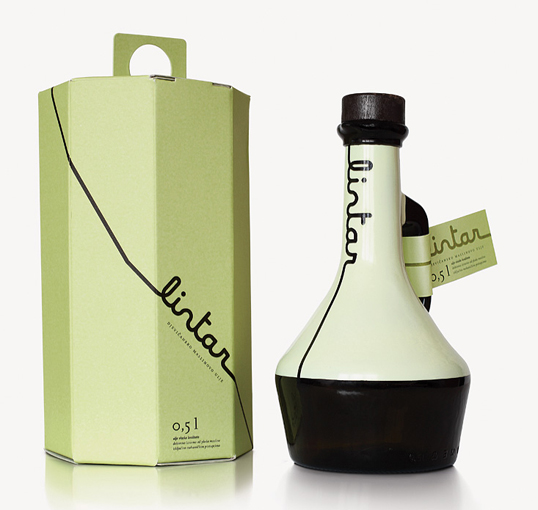 Designed by Tridvajedan | Country: Croatia
"Lintar olive oil is the product of years of investment of Cemex Croatia Company in sustainable development. On the southern slopes of Kozjak, local oil mill and the Cemex Company together made the project of regeneration by planting indigenous species of olive trees.