April 21, 2010 | 1 Comment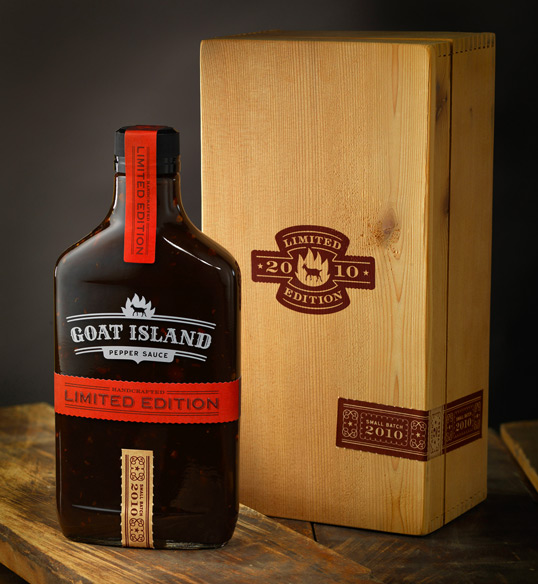 Designed by Tower of Babel | Country: United States
"Tower of Babel was recently hired to design a limited edition package for Goat Island Pepper Sauce. Goat Island Pepper Sauce is a vinegar-based spicy condiment for steak, chicken, seafood, etc. (think hot sauce meets steak sauce). The makers of Goat Island Pepper Sauce wanted something that would represent the limited nature of this small batch and thus a keepsake cedar box was also designed and produced. The batch was limited to 500 bottles and the labels were lovingly applied by hand."
April 20, 2010 | 12 Comments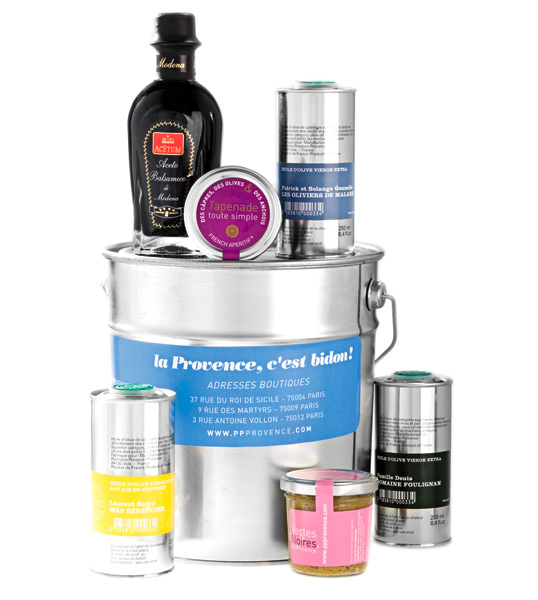 Designed by Première Pression Provence | Country: France
A selection of food products from Première Pression Provence designed by founder of the l'Occitane chain, Olivier Baussan.
April 19, 2010 | 4 Comments
Designed by Jose Rivas | Country: Canada
"Harvest Hills – The approach was to personify a wholesome everyday snack with grassroots qualities and a nostalgic feel. The bars come in burlap bags to encourage reusability."
April 15, 2010 | 6 Comments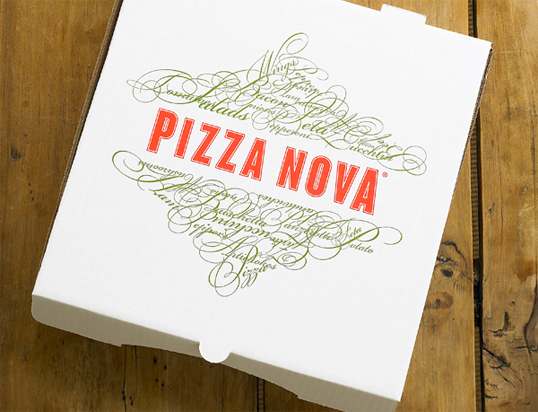 Designed by Concrete | Country: Canada
"Established in 1963, Pizza Nova is a family-owned corporation of over 100 outlets. While the growing chain operates in the highly competitive fast-food sector, they have never compromised the authenticity and quality of their product. As the next generation takes over the stewardship of the company, Pizza Nova felt that their existing brand identity no longer effectively represented the quality of their product.
Concrete undertook a complete overhaul of the visual identity that involves all aspects of the brand: packaging, uniforms, signage and website."
April 14, 2010 | 4 Comments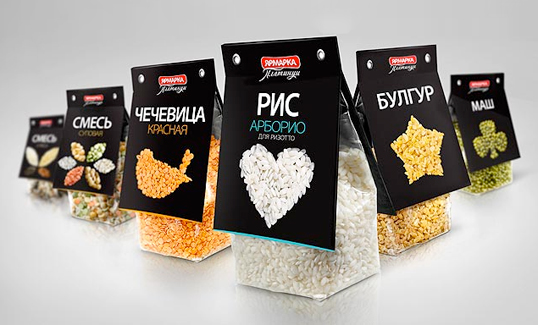 Designed by KIAN | Country: Russia
The strong graphics and high value contrast of this packaging ensures it will stand out on a shelf. We especially like the 'sandwich board'-esque labeling technique and the way it fastens to the bags with metal grommets.
April 14, 2010 | 7 Comments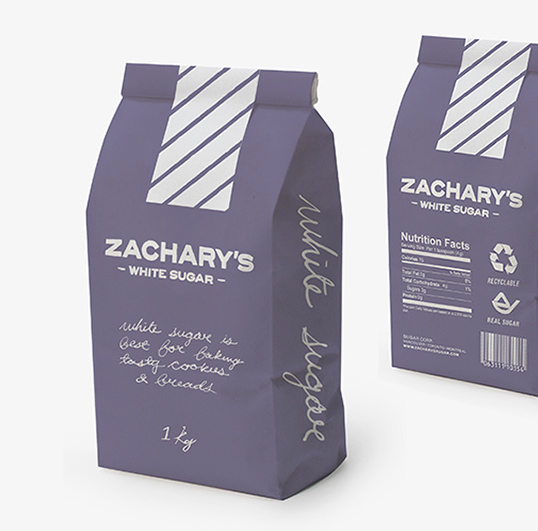 Designed by Pamela Rounis | Country: Canada
Capilano Universtiy graduating student Pamela Rounis sent us some of her great package design work.
April 12, 2010 | 1 Comment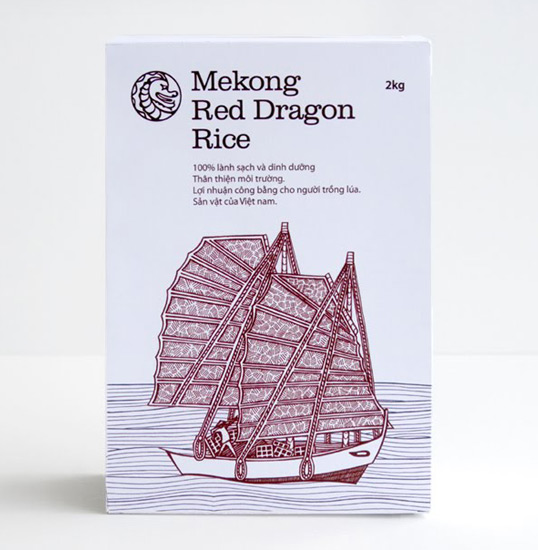 Designed by Design Positive | Country: Vietnam
"Vietnamese folklore tells us that a benevolent dragon resides in each of the nine mouths of the Mekong River. It is in the hillock areas of these fertile Delta lands that the unique strain of dragon blood rice grows full and lush.
The rice is Eco friendly and Fair Trade. Furthermore husking, sifting and packaging are done by local villagers creating additional employment. It is also healthier Rice; during the husking process, the bran layer is only partly removed, as it is within the bran layer that the majority of beneficial nutrients are stored.
The simple design balances with the traditional illustration (by the brilliant Andrew Denholm) which uses the Mekong river to weave the journey of rice as it is grown, harvested, transported and sold."
April 12, 2010 | 2 Comments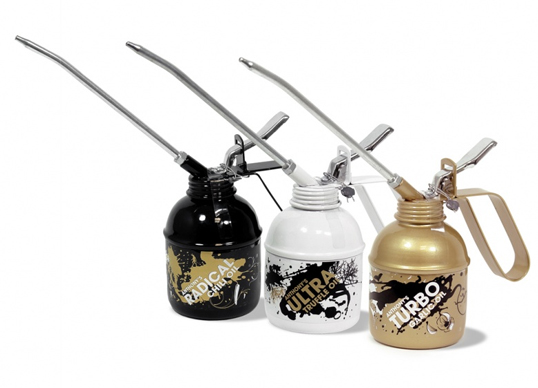 Designed by KOREFE | Country: Germany
"The Mini Garage Winery has its origin in an tractor workshop. Winemaker Anthony Hammond produces his delicatessen products of the mini-series with a touch of the garage workshop.
These three Delikatessöle in the flavors chili, garlic and truffle, not only have motor oil names, but also come in similar packaging: oil cans."
April 10, 2010 | 15 Comments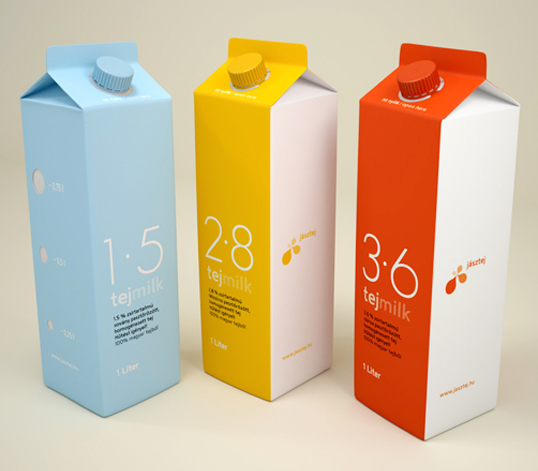 Designed by Fontos Graphic Design | Country: Hungary
Clean and simple typographic solution for this Hungarian dairy brand's visual identity. I wish we knew a bit more about it.
April 9, 2010 | 8 Comments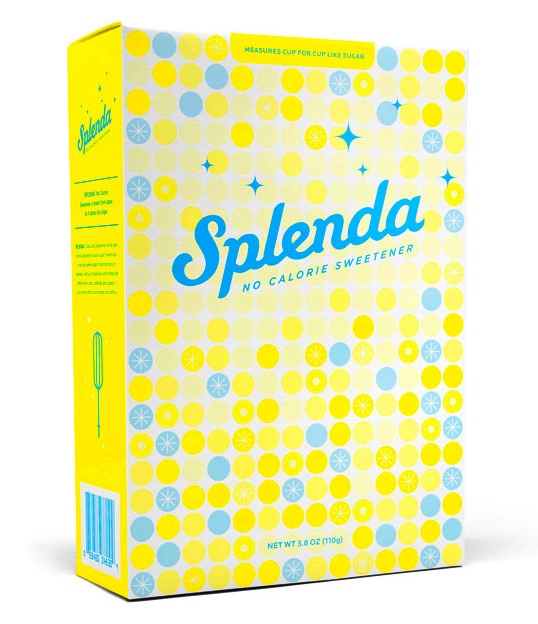 Designed by Anchalee Chambundabongse | Country: United States
"It's always pretty fun for me to work on "sweet" products like Splenda because there's so much room for personality to come through. The playful script of the wordmark, combined with bright colors and a whimsical pattern convey the happy, lighthearted qualities of the product. And not only do the sparkles and pattern reinforce the physical features of Splenda, but they also serve as visual cues to the lightness and no-calorie aspects of this product compared to regular sugar."