January 28, 2010 | 2 Comments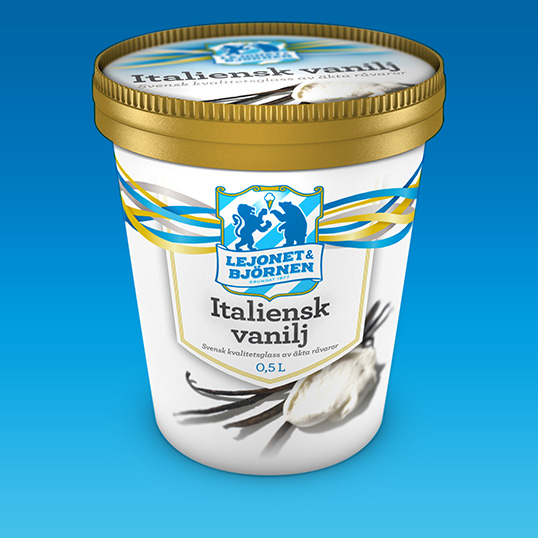 Designed by Motherland | Country: Sweden
"Swedish brand Lejonet & Björnen has been producing premium ice cream since 1977. In 2009, Lejonet & Björnen's new owners developed the brand further, among other things focusing more on being environmentally friendly and locally produced. In connection with this, the decision was made to recharge the brand to reflect this change.
The challenge with this rebranding was to keep as much as possible of the existing brand identity, and at the same time deliver a new, familiar but refined, brand experience. Tradition and heritage, paired with modernity and fresh thinking. The visual identity builds on and updates the heraldic theme of the brand's old logotype, and combines this with modern colours and typography."
January 27, 2010 | 1 Comment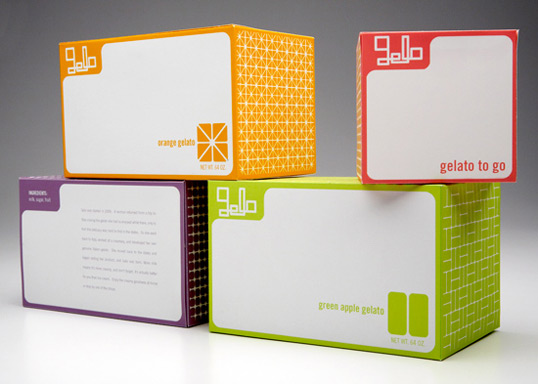 Designed by Beryl Firestone
"Gelo is authentic Italian gelato packaged for the masses, with a nod to the old school paper box ice cream cartons, while still maintaining a hint of the rectangular shape of the tins it's served in across the pond. geometic patterns for each flavor let you know which flavor it is from any angle. colors reflect fruit flavors, white represents the milk. (only 2 colors per box = white, color… represent the 2 primary ingredients – fruit/flavor & milk)"
January 23, 2010 | 1 Comment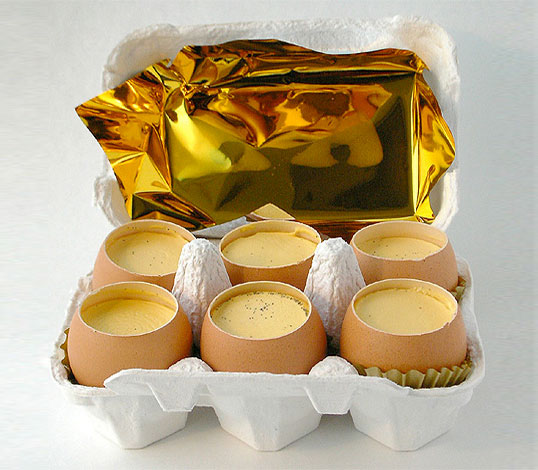 Manufactured by Cocoro No Akari
Check out this interesting packaging solution for egg pudding housed in eggshells! Since our Japanese is a little r
usty to say the least, the trail to find the creator of this concept deadened pretty rapidly. We'd love to know, so if anyone has any information please feel free to email us or leave a message in the comments below.
via PingMag
zp8497586rq
January 18, 2010 | 6 Comments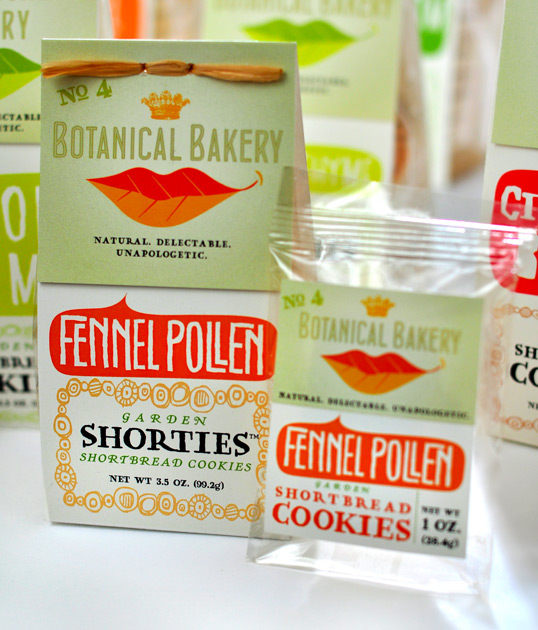 Designed by DBD International : Country: United States
"Creating the lips out of a leaf was the perfect match, since the lips, like lipstick, can change with each flavor as the lips 'announce' the flavors to the customer. The 'grinning leaf lips' with the tag line 'Natural. Delectable. Unapologetic.' is a match made in heaven."
January 16, 2010 | 3 Comments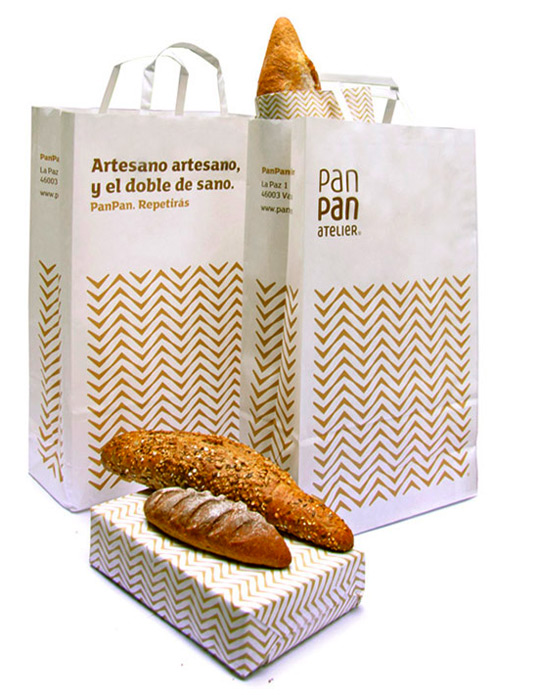 Designed by Rocío Martinavarro | Country: Spain
"Visual Identity for a new artisan bakery chain in Valencia, Spain. Contemporary reinterpretation of the traditional ear of wheat, the bread's main ingredient, to form a pattern that is easily recognizable. The brand instantly stands out among the average bakeries that use literal illustrations of wheat in their visual identity. The ear wheat pattern also reminds of antique artisan techniques such as woven esparto baskets, used to display the bread, or opus spicatum, used to build stone ovens in the past.
The naming concept of PanPan is based on word repetition in order to emphasize authenticity. Bread bread, as in real bread. This system is carried throughout most packaging materials under one slogan with double meaning: "PanPan. You will repeat".
January 14, 2010 | 4 Comments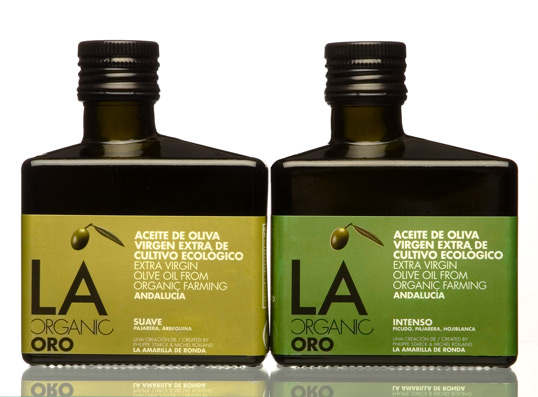 Designed by Philippe Starck | Country: France
World renowned designer Philippe Starck worked with LA Organic in developing and designing their line of organic olive oils. Blending a minimally designed label with a unique structure, Starck succeeded in creating a package design which stands out amongst the plethora of competitive olive oil brands.
January 11, 2010 | No Comments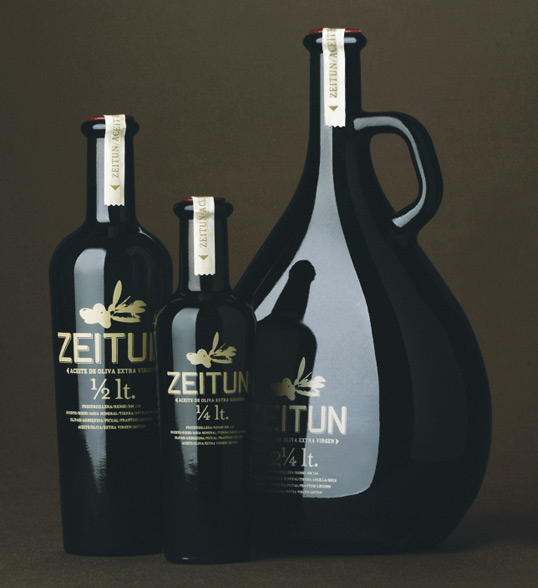 Designed by Grafikart | Country: Chile
"Zeitun is a new Olive oil produced in Chile. The name Zeitun derives from the Arabic word which means 'olive'. As the olives origins are in Asia Minor we found it an interesting and very different name from the other oils in the market. The shape of the bottle also reflects its ancient heritage. The graphics are very simple and emphasize the tradition, they are screen printed on the bottle. The product is handcrafted, the olive trees grow on the slopes of the pre-andean mountain range and are watered with mineral water from a spring on the estate, thus making an outstanding olive oil. With all this the product gets an overall appealing look and separates it from the rest on the shelf. It has a gourmet target so it will be sold specialized stores. This year is the first bottling of the product with total production of 15.000 litres."
January 11, 2010 | 2 Comments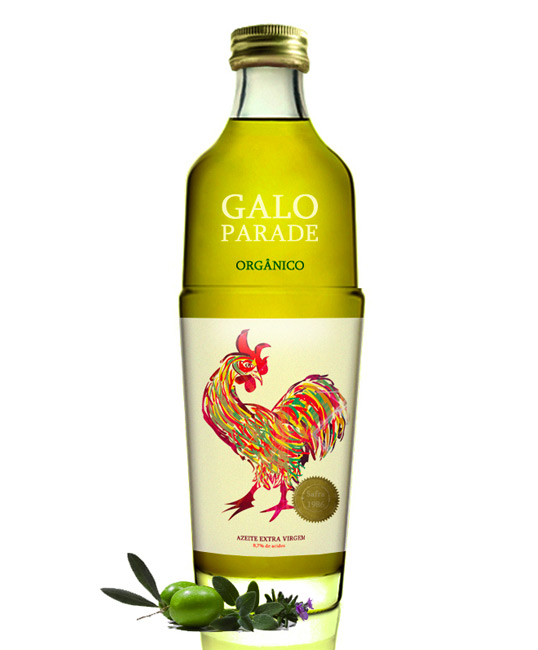 Designed by Thiago Calza | Country: Brazil
Illustration driven student work from Thiago Calza for Galo Parade organic olive oil.
January 8, 2010 | 8 Comments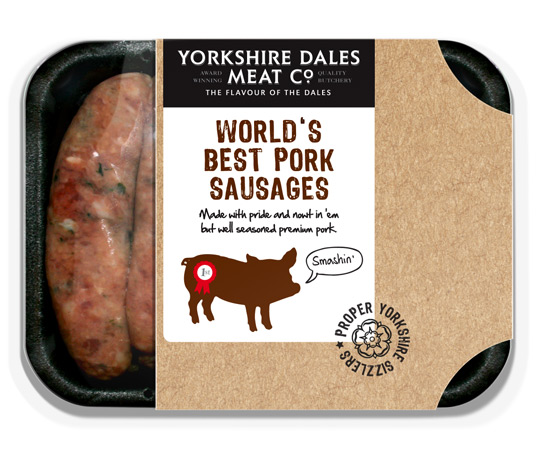 Designed by Robot-food | Country: United Kingdom
"Yorkshire Dales Meat Company is a supplier of fine meat products to catering and they also produce a range of premium sausages to supply supermarkets. Their current sausage pack is wrapped in film with an almost unbranded white sticker applied. They approached us to look at packaging design concepts to increase their supermarket distribution, shelf shout and sales volume.
January 3, 2010 | 5 Comments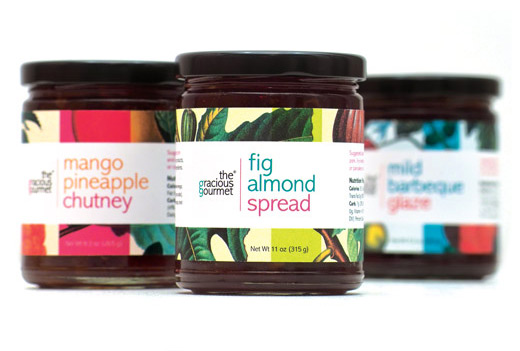 Designed by Mucca Design | Country: United States | Font: Abadi
"The clean, minimal typography and bright colour palette of the packaging lend a modern, sophisticated appeal, while classic botanical illustrations communicate the all-natural, homemade essence of the products.