October 6, 2009 | 2 Comments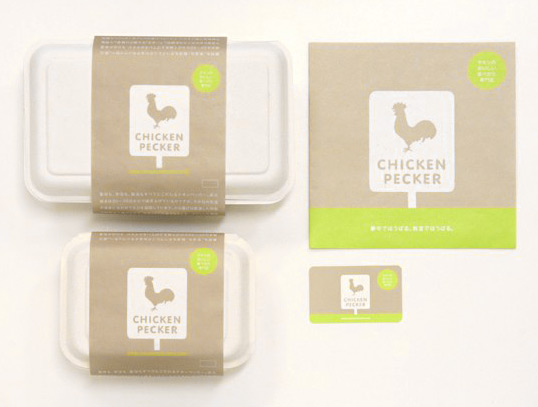 Designed by Commune | Country: Japan
Beautiful work for Japan's fast food restaurant Chicken Pecker.
October 5, 2009 | 10 Comments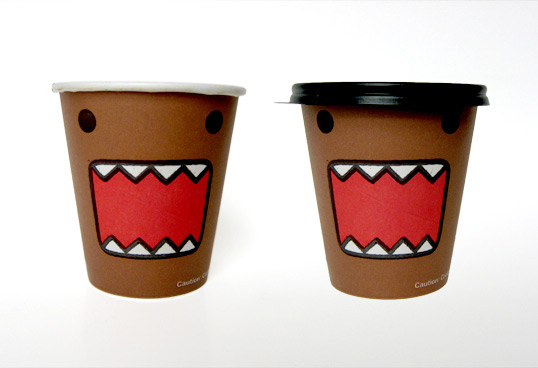 "Domo, the Japanese stop-action character and meme celebrity, is appearing this fall in an elaborate 7-Eleven storewide promotion, and his toothy brown face is plastered on everything imaginable. Tons of signage of all over, collectible Slurpee cups (and Domo's own custom flavor, Fuji Frost), character straws, coffee cups, and some truly inventive and funny packaging design for the hot dog containers. There's even Domo schwag like hats, t-shirts, and books. Evan Brody, the marketing manager for Slurpee, told Brandweek that 7-Eleven's consumers "love crazy Japanese shit."
October 3, 2009 | 43 Comments
The international jury of Pentawards, the first world competition devoted exclusively to Packaging Design, chaired by Grard Caron, announced its winners for 2009.
October 2, 2009 | 1 Comment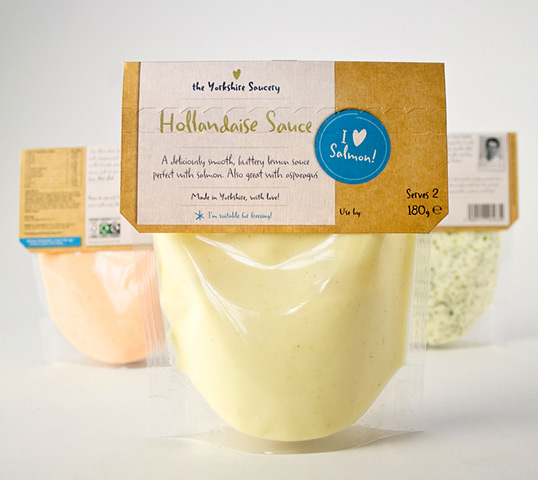 Designed by Shark! | Country: United Kingdom | Font: Duffy
"Shark! Design & Marketing recently created the brand and packaging for The Yorkshire Saucery – a new range of chilled fish sauces sold exclusively in ASDA. Communicating the products' freshness and capturing the expertise and passion needed to make the sauces was vital. By using a handwritten font, brown paper and "I heart" stickers we produced packaging with a handmade, delicatessen feel that is fresh and friendly."
September 30, 2009 | No Comments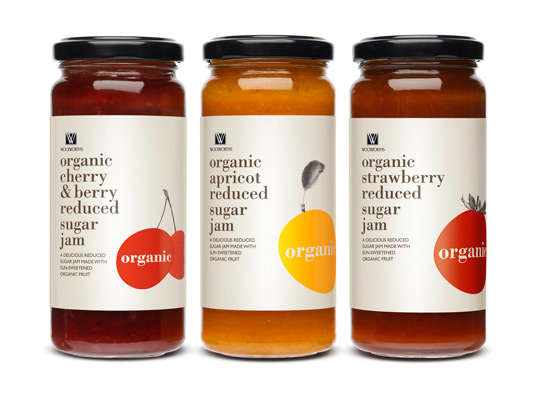 Designed by Pearlfisher | Country: United Kingdom
"New brand creation conveying modern South African authenticity, depth and taste."
September 29, 2009 | No Comments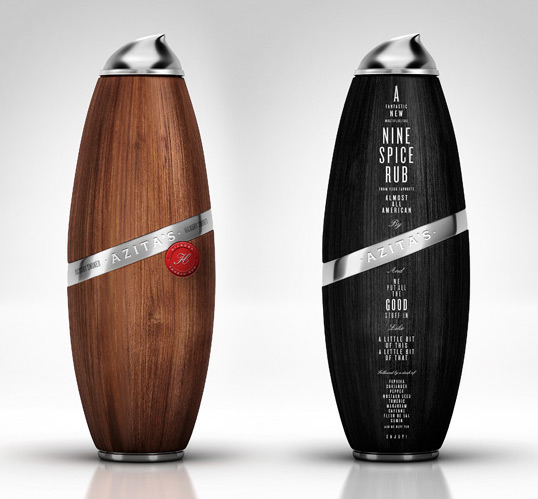 Designed by Michael Freimuth | Country: United States
Michael Freimuth continues his amazing work for Azita's, this time for their limited edition dry rubs. If you haven't seen his previous work for Azita's hot sauces check it out here.
September 27, 2009 | 9 Comments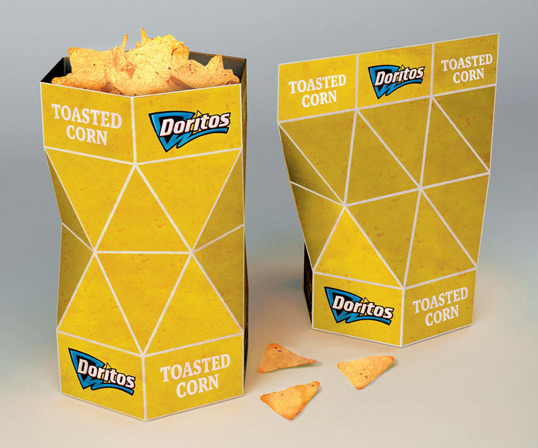 Designed by Petar Pavlov | Country: Macedonia
"This project was based on one of the YCN briefs where they asked from designers to create a totally new packaging concept for Doritos. Unfortunately, when I saw the brief the deadline was very close, but nevertheless I developed it. The shape and the texture of the Doritos chips are used as the base of this packaging concept."
September 27, 2009 | 14 Comments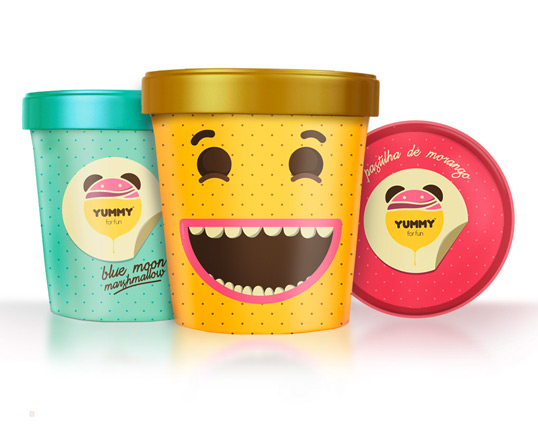 Designed by Joao Ricardo Machado | Country: Portugal
"This is a project for a ice cream identity and package family for kids. It was a final college project created for the Graphic Design Project class in the College of Arts and Design Caldas da Rainha (ESAD.CR), Portugal. The faces and expressions interact with the kids by showing how fun and delicious it is to eat ice cream and turn the package into a collectible and reusable fun object for kids. Particularly, I always feel like laughing when i look at theses happy faces."
September 25, 2009 | 1 Comment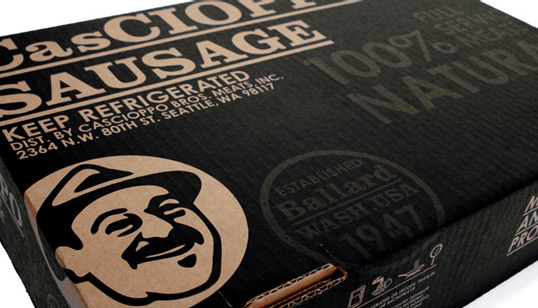 Designed by Turnstyle | Country: United States
"CasCIOPPO (pronounced: Catch-Ope-Oh) Sausage is a purveyor of fine sausage and other miscellaneous meat food products. The found, Same CasCioppo passed the business on to his son, Tony. Tony hired us to update the identity and packaging to differentiate it from the other green, white, and red Italian-esque sausage packaging on local shelves. We redesigned materials with an intetionally industrial aesthetic as a nod to CasCioppo's home grown Ballard, WA roots and we kepty the charming illustration of Sam for continuity."
September 22, 2009 | 3 Comments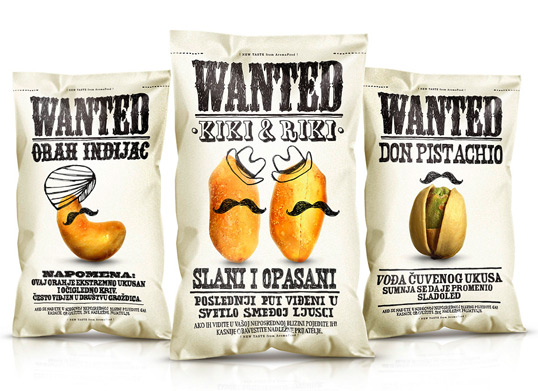 Designed by Peter Gregson | Country: Serbia
"PG developed concept and visual identity for new nut packaging called WANTED (pistachios, cashew nuts and peanuts). The aim of this project was to create an eye catching and funny package for the most desired (wanted) products. Each product has a warrant for a wanted person – ingredient on the front. For instance cashew nut is an Indian. In a Serbian cashew nut is translated as Indian nut, which explains the turban."