January 11, 2010 | No Comments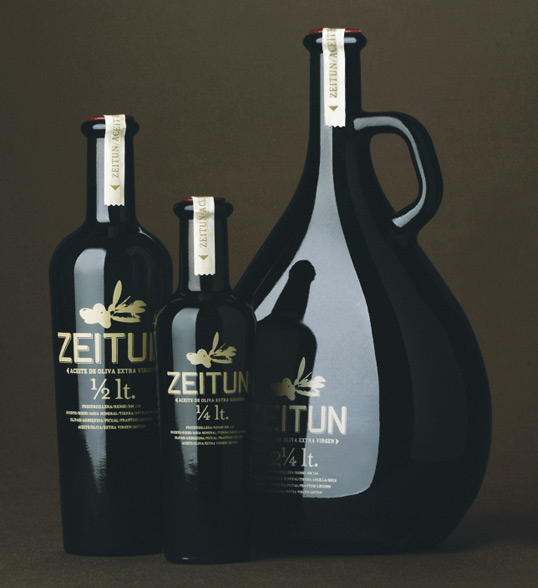 Designed by Grafikart | Country: Chile
"Zeitun is a new Olive oil produced in Chile. The name Zeitun derives from the Arabic word which means 'olive'. As the olives origins are in Asia Minor we found it an interesting and very different name from the other oils in the market. The shape of the bottle also reflects its ancient heritage. The graphics are very simple and emphasize the tradition, they are screen printed on the bottle. The product is handcrafted, the olive trees grow on the slopes of the pre-andean mountain range and are watered with mineral water from a spring on the estate, thus making an outstanding olive oil. With all this the product gets an overall appealing look and separates it from the rest on the shelf. It has a gourmet target so it will be sold specialized stores. This year is the first bottling of the product with total production of 15.000 litres."
January 11, 2010 | 2 Comments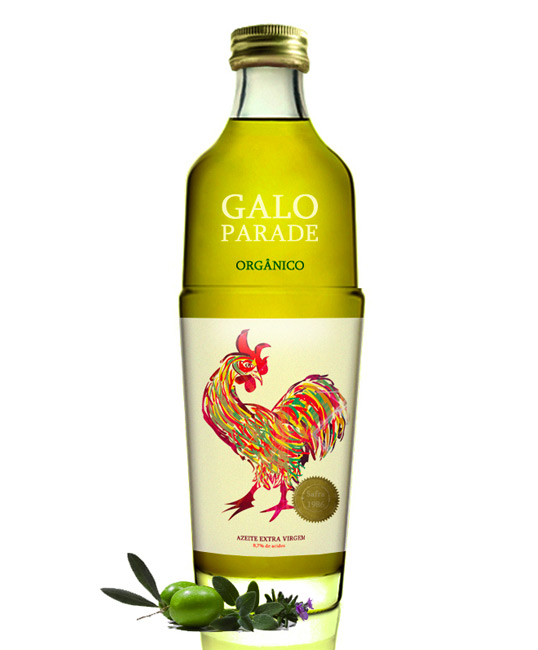 Designed by Thiago Calza | Country: Brazil
Illustration driven student work from Thiago Calza for Galo Parade organic olive oil.
January 8, 2010 | 8 Comments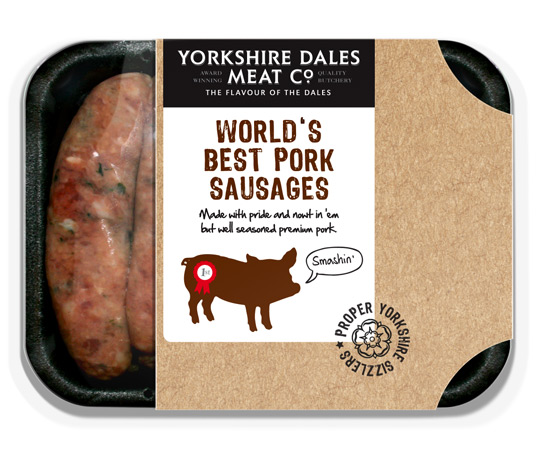 Designed by Robot-food | Country: United Kingdom
"Yorkshire Dales Meat Company is a supplier of fine meat products to catering and they also produce a range of premium sausages to supply supermarkets. Their current sausage pack is wrapped in film with an almost unbranded white sticker applied. They approached us to look at packaging design concepts to increase their supermarket distribution, shelf shout and sales volume.
January 3, 2010 | 5 Comments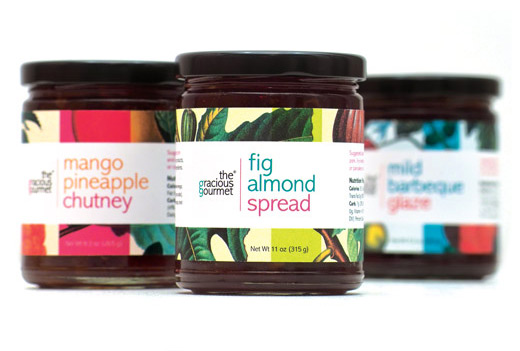 Designed by Mucca Design | Country: United States | Font: Abadi
"The clean, minimal typography and bright colour palette of the packaging lend a modern, sophisticated appeal, while classic botanical illustrations communicate the all-natural, homemade essence of the products.
December 30, 2009 | 7 Comments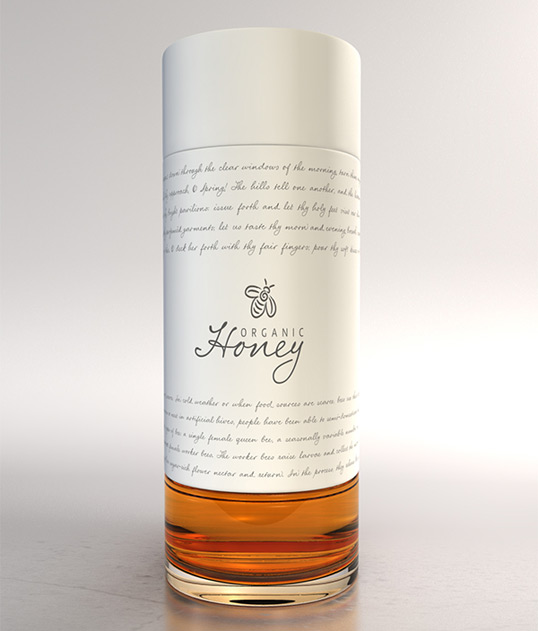 Designed by Marcel Buerkle | Country: South Africa
This elegangt, copy driven packaging concept is the work of South African based designer Marcel Buerkle. The shape and cleanliness of the design almost gives it a bit of a high end perfume look and feel.
December 29, 2009 | 2 Comments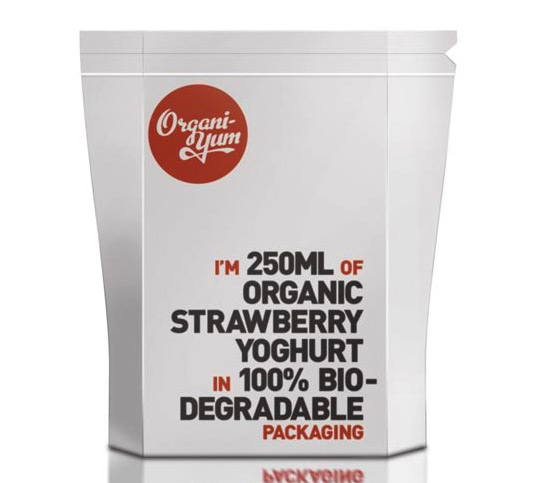 Designed by Timothy Batterham | Country: Australia | Fonts: Metroscript (modified), FF DIN
"The brief was to brand and design packaging for Organi-yum. The brief stressed the need for packaging that suited its organic style. This is a Rendering of the yoghurt design, a PLA plastic (biodegradable plastic) film design with a tear top and zip lock to re-seal."
December 26, 2009 | 3 Comments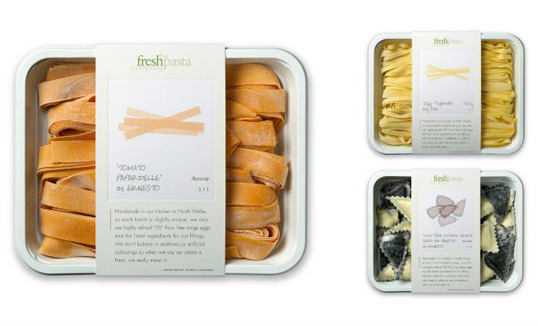 Designed by P&W | Country: United Kingdom
"The brief: Packaging for a company producing high end, handmade fresh pasta. The solution: We created fine art style prints of the pasta shapes, each one signed by 'the artist'. The result: Improved sales and increased listings with no advertising support."
December 26, 2009 | 4 Comments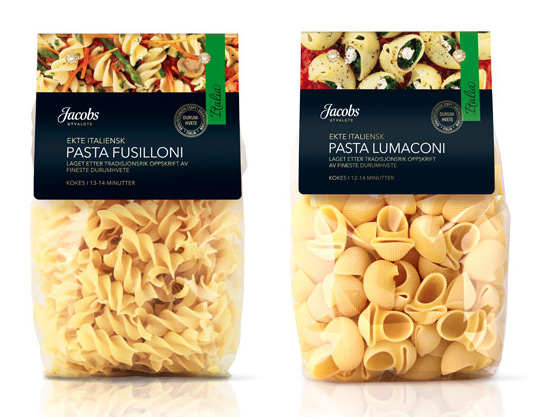 Designed by Strømme Throndsen Design | Country: Norway
Beautiful brand creation work from Norway's Strømme Throndsen Design. Responsible for the strategy, brand identity, naming, logo and packaging, they came up with a solution overflowing with appetite and shelf appeal.
December 25, 2009 | 3 Comments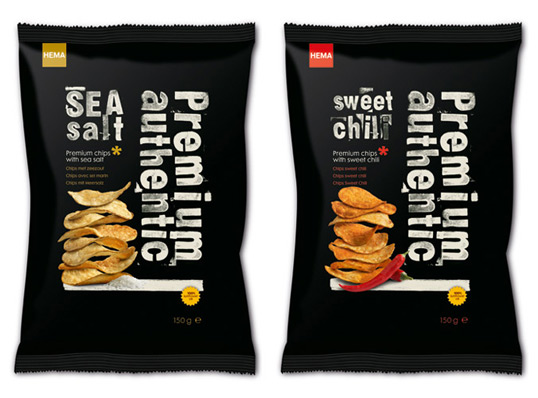 Designed by Studio Kluif | Country: The Netherlands
"Kluif designed the entire packaging line for Hema's salty snacks. The packaging line is divided into 3 different categories- premium, basic and tortilla. We were inspired by the wooden crates that are used to transport vegetables & fruit for their authentic feeling and of course the classic childhood pastime of making potato stamps. To transpose these positive references to the packaging we stamped the typography ourselves thus achieving a genuine and homey atmosphere. Kluif sought crisp, fresh photography, and a composition that would give the feeling of lightness. The extruder line is composed of 'twistbites', 'robo rings' and 'cheese sticks' and makes use of a more illustrative graphic language which also was designed in dialogue with the photography used."
December 25, 2009 | No Comments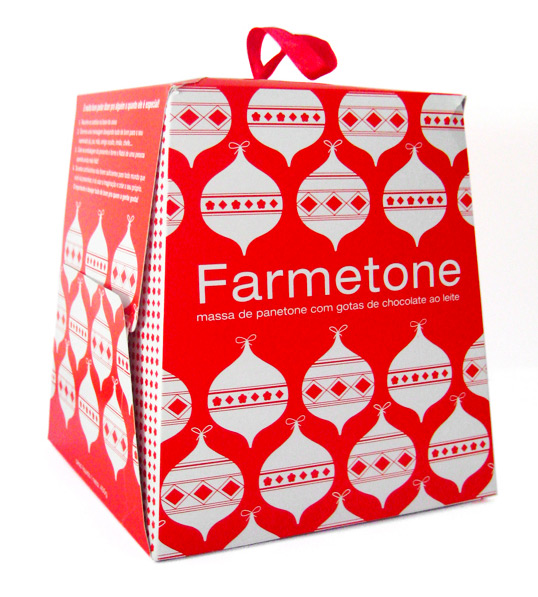 Designed by Flavia Oliveira Designs | Country: Brazil
"Farm is a clothing brand with more than 20 stores in Brazil. Every year they design a different package for the Panetone they give to their partners. (Panetone is a tall bread studded with candied fruits and nuts and enjoyed for its light, fluffy texture).
They commissioned me to design this year Panetone. They gave me freedom to do what I wanted but I could only use 1 color. They also wanted the package to have something special, with a DIY feel, which relates a lot with the brand. So I came up with the idea of using the bottom of the package as gift tags that you cut and use it as you wish."