December 1, 2009 | 2 Comments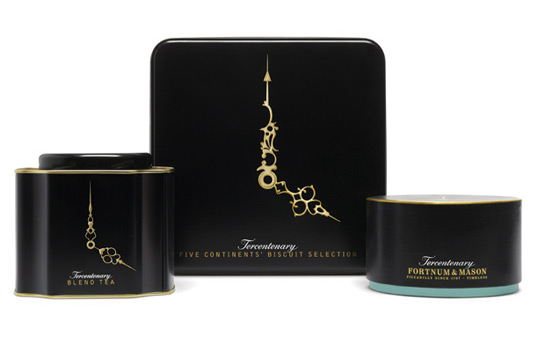 Designed by Pearlfisher | Country: United Kingdom
"21st-century redesign of a treasured Georgian classic."
November 25, 2009 | 6 Comments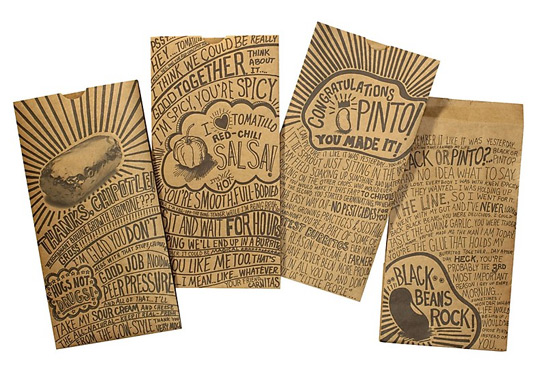 Designed by Sequence | Country: United States
"Chipotle Mexican Grill is one of the fastest growing restaurant-chains in the U.S. Its goal is to change the way the world thinks about and eats fast food by serving high-quality and sustainably-raised food quickly and affordably. We created a new packaging system defined by unique, hand-drawn messages from customers, employees and even ingredients. This lighthearted, passionate approach is a perfect vehicle to convey Chipotle's 'un-chain' philosophy."
November 24, 2009 | 2 Comments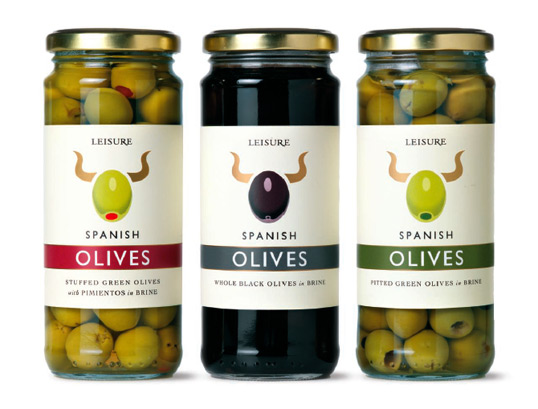 Designed by Mayday | Country: United Kingdom
By adding the simple illustration of horns to the olive visual, Mayday makes a clear association with the Spanish origins of this product. It's great how these two elements clearly illustrate the head of a bull.
November 24, 2009 | 3 Comments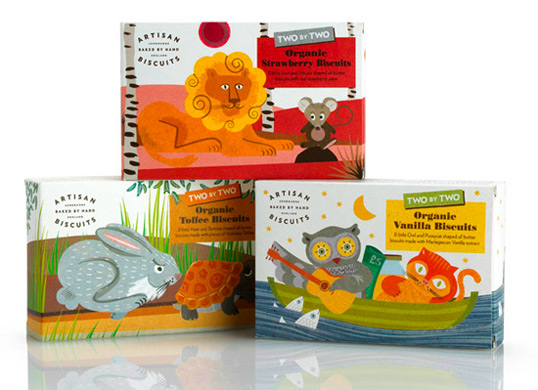 Designed by Irving & Co | Country: United States
"Artisan Biscuits is a new company that uses time-honoured methods to make biscuits for the world to enjoy. Artisan, Artesano, Artigianale in any language means made with skill and care from quality ingredients. Irving & Co have generated the name, and are working hand in hand to develop the products and ranges."
November 20, 2009 | No Comments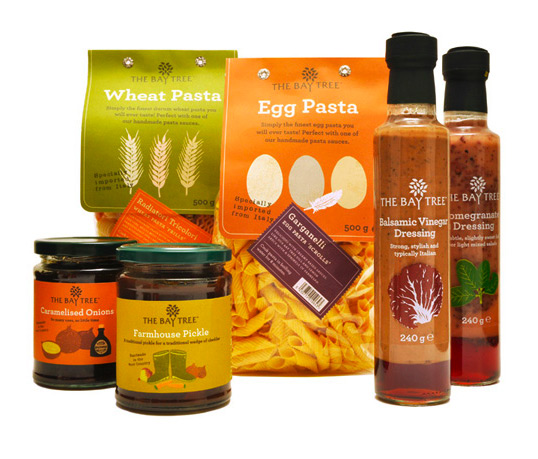 Designed by Irving & Co | Country: United Kingdom
"Irving have been commissioned by the founders of The Bay Tree to overhaul their complete range of food products. In short their philosophy is that The Bay Tree food products offer a 'helping hand in the kitchen'. Products such as ready made cooking sauces, pickles and condiments help busy people save time in the kitchen. All of the products are hand made in The Bay Tree kitchens rather than processed in a large factory. The best possible ingredients are used and were possible they are sourced locally – these ingredients are often reflected on the labels. The hands-on, informal and friendly approach of the founders Emma McDonald and Lucie Lewis is reflected in the design of the labels. Irving have been working with the celebrated British illustrator Chris Brown to bring charm, wit and a distinctive personality to the brand."
November 18, 2009 | 1 Comment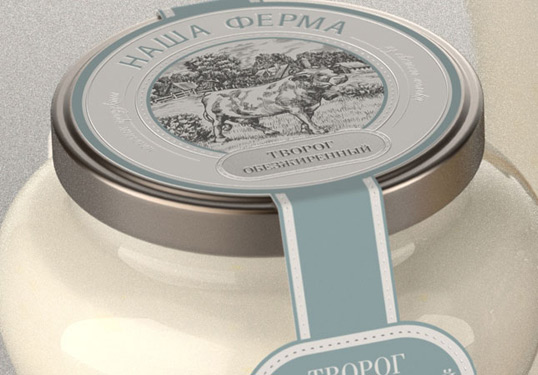 Designed by Nadie Parshina | Country: Russia
"This small factory makes dairy production of the highest quality – without additives and preservatives, from non-polluting milk, very small parties and under the order."
November 18, 2009 | 3 Comments
Designed by Mayday | Country: United Kingdom
Beautiful work for UK brand Clearspring from Mayday. Creative use of diecutting makes for quick and easy recognition of what the product is. The photographic treatment for the organic fruit purée is very unique and screams appetite appeal.
November 18, 2009 | 1 Comment
Designed by Design At Noon | Country: United States
Packaging created for a range of specialty spices.
November 16, 2009 | 2 Comments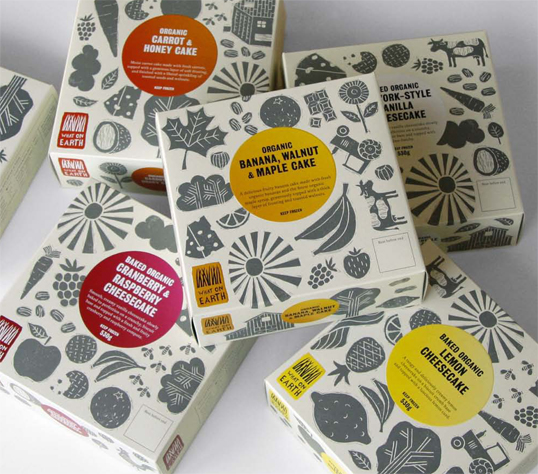 Designed by Mind Design | Country: United Kingdom
"We designed the overall packaging concept for this organic food company. The design uses lino-cut images on a plain background which allows to design different types of packaging for different products easily."
November 14, 2009 | No Comments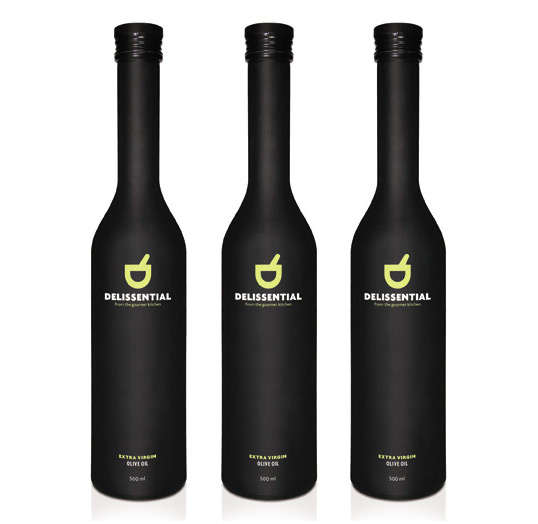 Designed by Acrobat | Country: United Kingdom
"The brief was to create a contemporary look that would appeal to serious home cooks who appreciate quality gourmet ingredients. The elegant 'D' mark is derived from a traditional pestle and mortar but with its fresh olive and black color scheme the overall look is modern. A welcome addition to the most stylish kitchens or for those who like to entertain at home."