November 20, 2009 | No Comments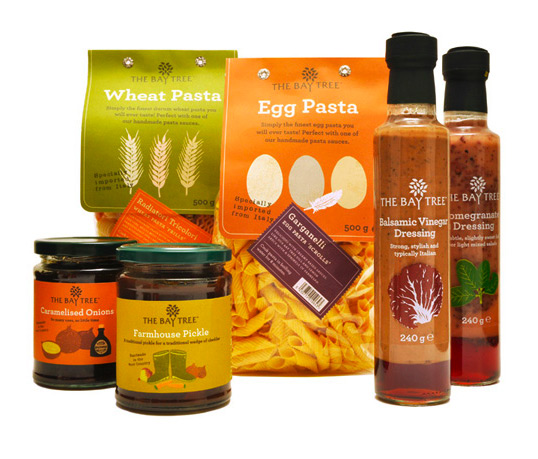 Designed by Irving & Co | Country: United Kingdom
"Irving have been commissioned by the founders of The Bay Tree to overhaul their complete range of food products. In short their philosophy is that The Bay Tree food products offer a 'helping hand in the kitchen'. Products such as ready made cooking sauces, pickles and condiments help busy people save time in the kitchen. All of the products are hand made in The Bay Tree kitchens rather than processed in a large factory. The best possible ingredients are used and were possible they are sourced locally – these ingredients are often reflected on the labels. The hands-on, informal and friendly approach of the founders Emma McDonald and Lucie Lewis is reflected in the design of the labels. Irving have been working with the celebrated British illustrator Chris Brown to bring charm, wit and a distinctive personality to the brand."
November 18, 2009 | 1 Comment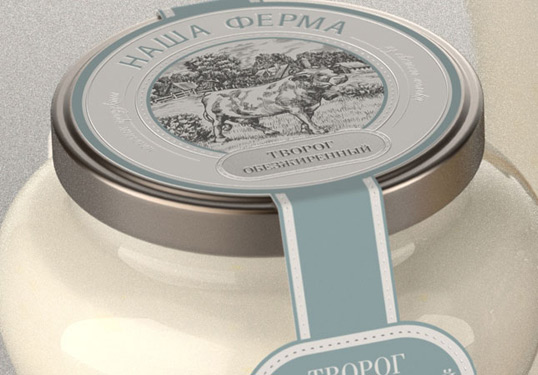 Designed by Nadie Parshina | Country: Russia
"This small factory makes dairy production of the highest quality – without additives and preservatives, from non-polluting milk, very small parties and under the order."
November 18, 2009 | 3 Comments
Designed by Mayday | Country: United Kingdom
Beautiful work for UK brand Clearspring from Mayday. Creative use of diecutting makes for quick and easy recognition of what the product is. The photographic treatment for the organic fruit purée is very unique and screams appetite appeal.
November 18, 2009 | 1 Comment
Designed by Design At Noon | Country: United States
Packaging created for a range of specialty spices.
November 16, 2009 | 2 Comments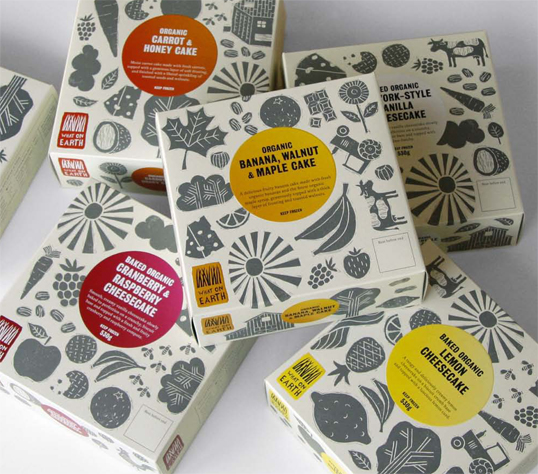 Designed by Mind Design | Country: United Kingdom
"We designed the overall packaging concept for this organic food company. The design uses lino-cut images on a plain background which allows to design different types of packaging for different products easily."
November 14, 2009 | No Comments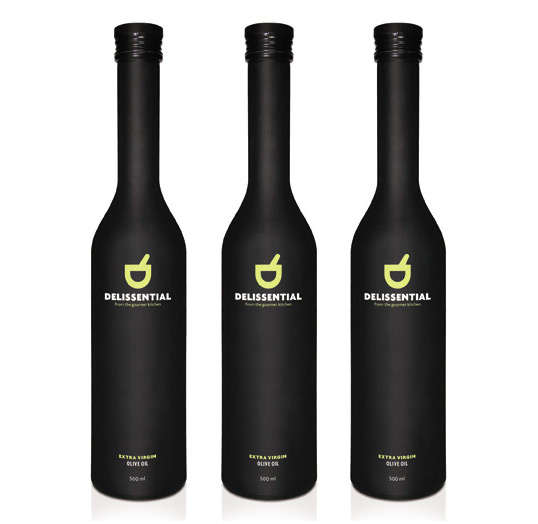 Designed by Acrobat | Country: United Kingdom
"The brief was to create a contemporary look that would appeal to serious home cooks who appreciate quality gourmet ingredients. The elegant 'D' mark is derived from a traditional pestle and mortar but with its fresh olive and black color scheme the overall look is modern. A welcome addition to the most stylish kitchens or for those who like to entertain at home."
November 13, 2009 | 9 Comments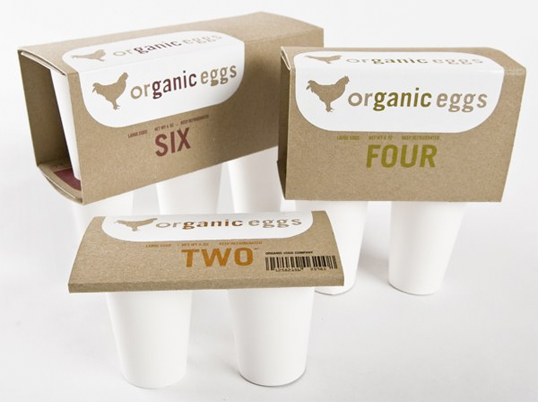 Designed by Lindsey Faye Sherman | Country: United States
"The general objective behind the project was to create a group of packages similar in structure and design to houses whole  eggs. The project asked to create an egg packaging that used limited glue points, and to utilize design in units.
Reintroducing a classic packaging concept, I designed an egg carton container engineered for maximum storage, usability and protection of the stored product. Equipped with individually perforated cups this container will allow you to store and travel with your eggs with ease."
November 11, 2009 | 11 Comments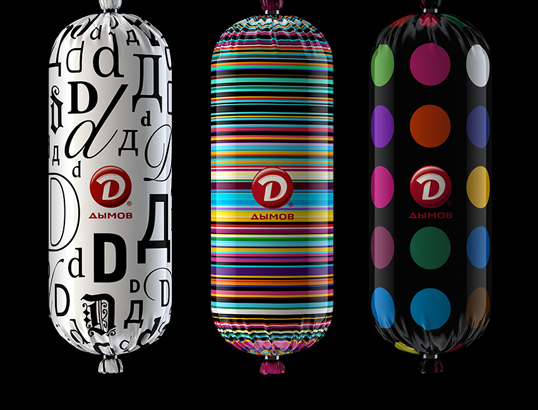 Designed by FIRMA | Country: Russia
Without a doubt these are the most colourful sausage wrappers we've ever seen, all with very unique personalities. With their eye-catching colours and patterns, we can imagine these would make quite a display in the deli aisle.
November 10, 2009 | 10 Comments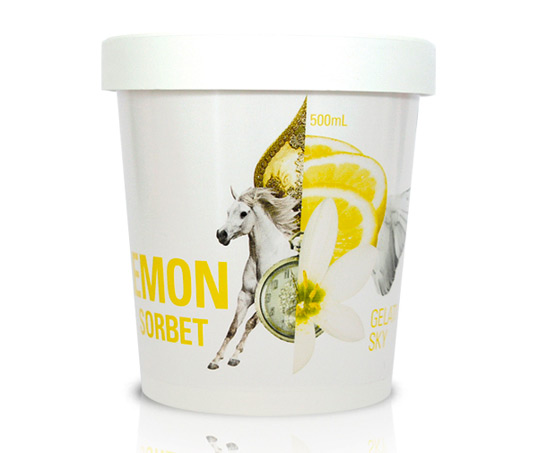 Designed by Truly Deeply | Country: Australia
"This project was to re-brand Gelati Sky, a boutique, premium gelati range. The story of Gelati Sky had such strong personality. It was based around Gelati Sky founder Paul Scalisi memories of growing up in Rome, eating gelati – 'a world where every moment seemed frozen in an amazing sensory assault and every cloud in the sky made you feel it was about to rain gelato'. We were looking for something that was strikingly unique, represented his story and would create conversation.
November 8, 2009 | 3 Comments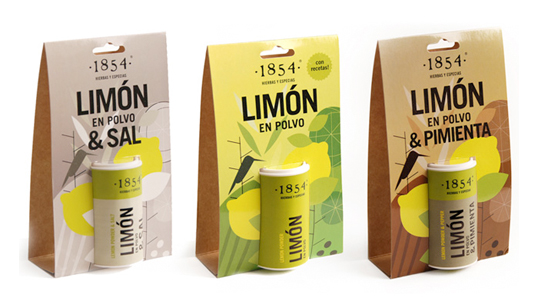 Designed by Estudio Clara Ezcurra | Country: Argentina
These cheery lemon powder shakers would easily make themselves seen on a busy spice rack or disorganized kitchen cupboard. The simple display packaging is useful to supermarkets who can either hang or stack the product.