October 22, 2009 | 1 Comment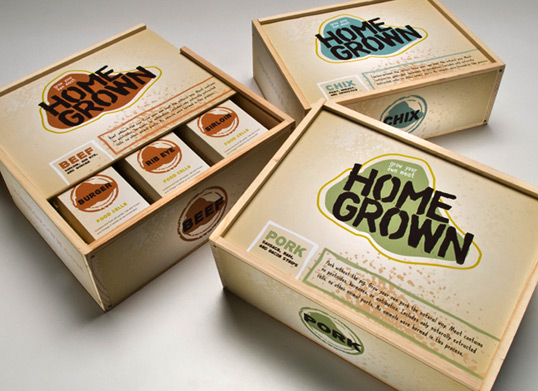 Designed by Heather Ashlee Rosenthal | Country: United States
"This isn't just any old meat packaging. This is meat packaging for an entirely new process of growing meat, separate from the animal! It might sound crazy but this project is a based on real technology. Be honest, there's nothing quite like a juicy piece of steak. Homegrown offers eco conscious meat lovers hormone and antibiotic free meat. Thanks to In Vitro technology, you can grow your own meat by nurturing food cells just as you would tend to a garden. The way it works is you extract a cell from a baby animal and keep it in a clean isolated place and nurture it by feeding it appropriate proteins and omega 3's. You can watch it grow just like you watch plants grow! Each pack includes cartoons with food cells as well a tubes of dissolvable protein tablets, omega 3, and even a growth chart!"
October 18, 2009 | 7 Comments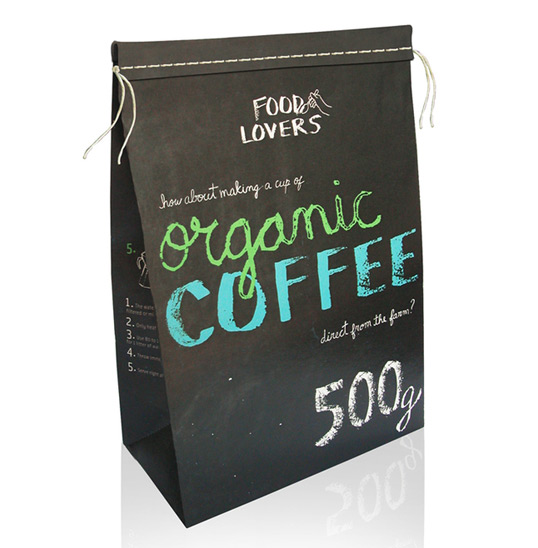 Designed by Isabela Serta | Country: Brazil
"The idea of this project is to promote a more healthy food consumption and, concurrently, to also promote sustainable local agriculture, which involves methods that do not harm the environment, respect workers and animals, provide fair wages to farmers and support farming communities.
October 14, 2009 | 3 Comments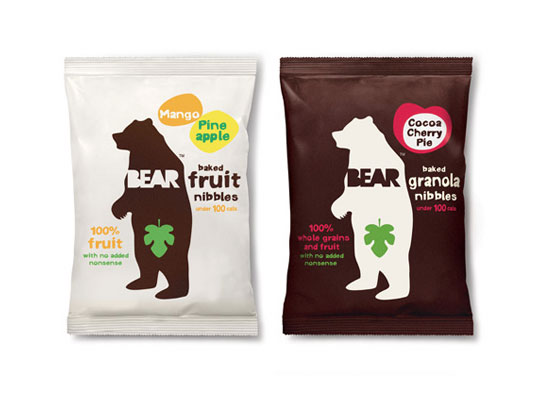 Designed by B&B | Country: United Kingdom
A lovely matte finish and a limited colour scheme give off a simple, natural vibe.
October 11, 2009 | 8 Comments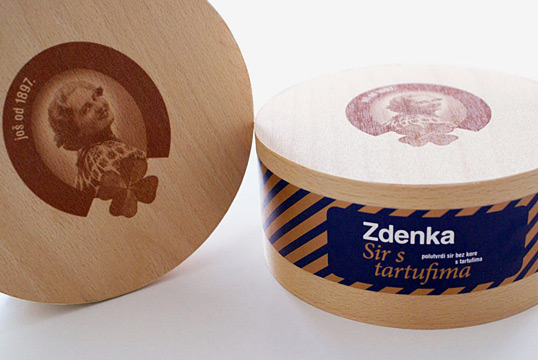 Designed by Tridvajedan | Country: Croatia
"With its long tradition, Zdenka is recognized as high quality cheese with unique flavor. It is a cheese for pleasure since it is natural, made of the finest domestic milk, and good for health. The task was to design packaging for Zdenka cheese with truffles, premium line of Zdenka cheese. Packaging should define this cheese as premium, high quality and traditional but at the same time for the modern market.
October 9, 2009 | No Comments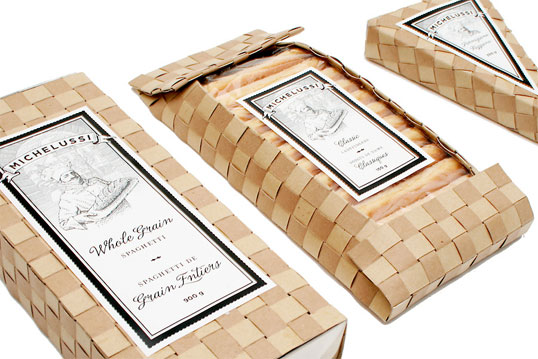 Designed by Chester Ebona | Country: United States
While the labeling is pretty standard fare, the woven paper wrappers and sleeves of these gourmet products are rather unusual.
October 8, 2009 | 7 Comments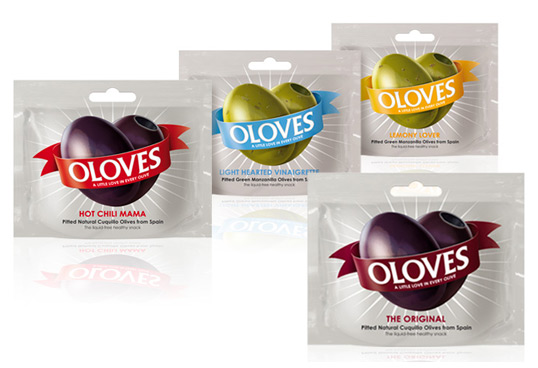 Designed by Cowan | Country: United Kingdom
"Brandstand Ltd launched Oloves the healthy snacking olive designed to be sold in bars, hotels, airlines and give consumers a "touch of love in every olive". Using only the finest Spanish Olives, they created a range of 4 delicious flavours.
The brief to Cowan was to design a Lovemark, a brand identity that young people would love. Using a heart from two olives immediately communicates the proposition and distinct personality."
October 6, 2009 | 2 Comments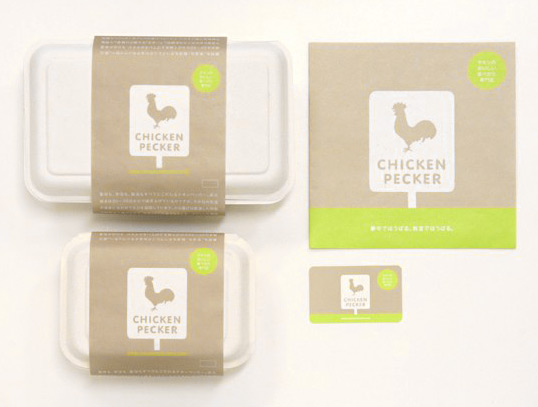 Designed by Commune | Country: Japan
Beautiful work for Japan's fast food restaurant Chicken Pecker.
October 5, 2009 | 10 Comments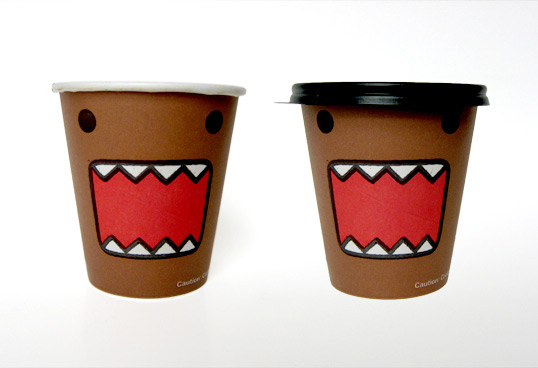 "Domo, the Japanese stop-action character and meme celebrity, is appearing this fall in an elaborate 7-Eleven storewide promotion, and his toothy brown face is plastered on everything imaginable. Tons of signage of all over, collectible Slurpee cups (and Domo's own custom flavor, Fuji Frost), character straws, coffee cups, and some truly inventive and funny packaging design for the hot dog containers. There's even Domo schwag like hats, t-shirts, and books. Evan Brody, the marketing manager for Slurpee, told Brandweek that 7-Eleven's consumers "love crazy Japanese shit."
October 3, 2009 | 43 Comments
The international jury of Pentawards, the first world competition devoted exclusively to Packaging Design, chaired by Grard Caron, announced its winners for 2009.
October 2, 2009 | 1 Comment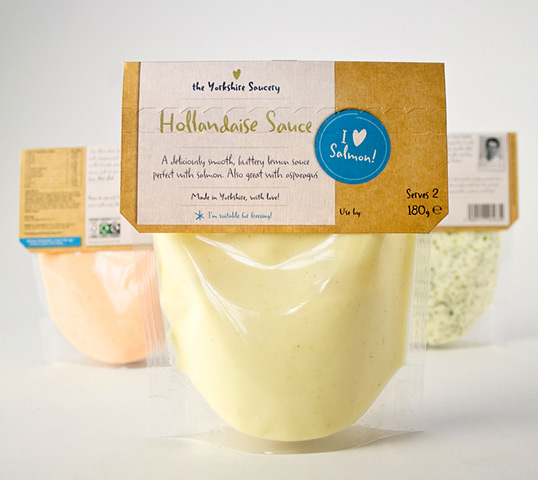 Designed by Shark! | Country: United Kingdom | Font: Duffy
"Shark! Design & Marketing recently created the brand and packaging for The Yorkshire Saucery – a new range of chilled fish sauces sold exclusively in ASDA. Communicating the products' freshness and capturing the expertise and passion needed to make the sauces was vital. By using a handwritten font, brown paper and "I heart" stickers we produced packaging with a handmade, delicatessen feel that is fresh and friendly."