September 9, 2009 | 7 Comments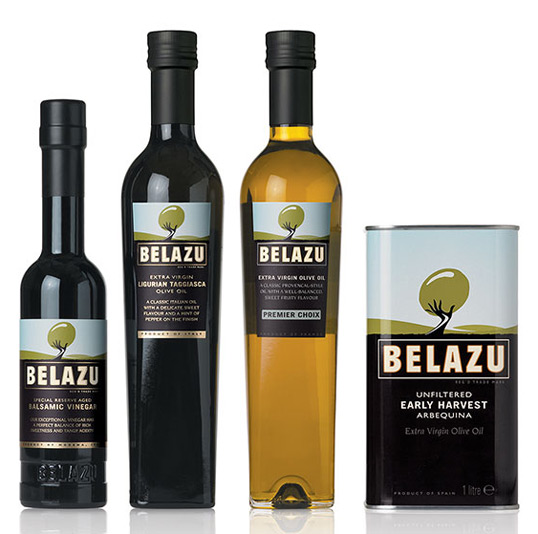 Designed by Turner Duckworth | Country: United States
Created for a chef turned olive oil producer, obsessed with the quality of his product. Available in all the top groceries… and in the permanent collection of the Tate Modern… cafe."
September 7, 2009 | 7 Comments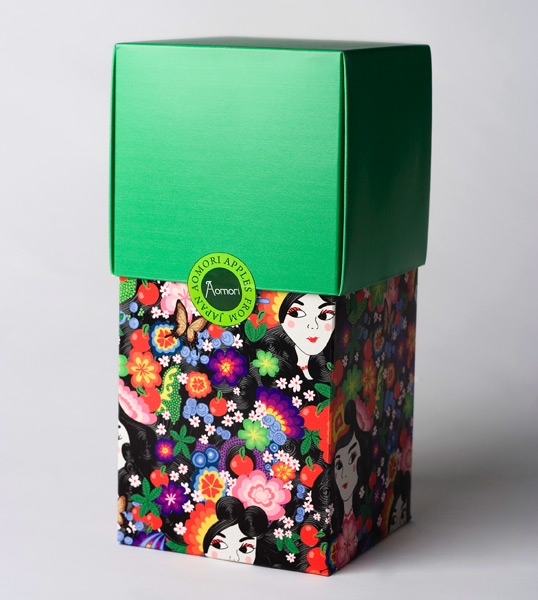 Designed by Sara Strand | Country: Sweden
"Packaging for japanese apples. The packaging is made for two apples."
September 2, 2009 | 2 Comments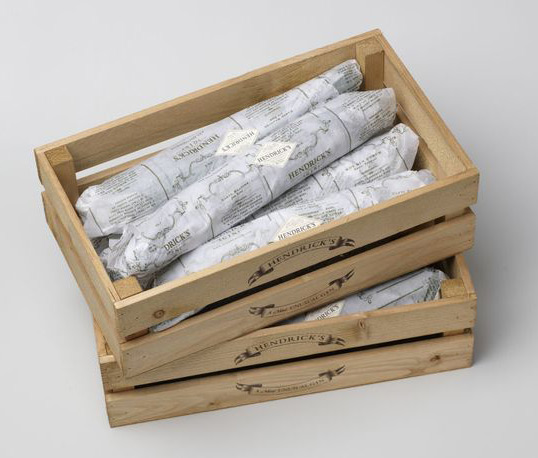 Designed by Here Design | Country: United Kingdom
"Inspired by vintage fruit crates we came up with the idea of lovingly packaged cucumbers, the essential ingredient of a Hendrick's & Tonic. Each cucumber is wrapped in a bespoke tissue paper and sealed with sticker. Each sheet of tissue paper features six classic Hendrick's cocktail recipes."
August 26, 2009 | 1 Comment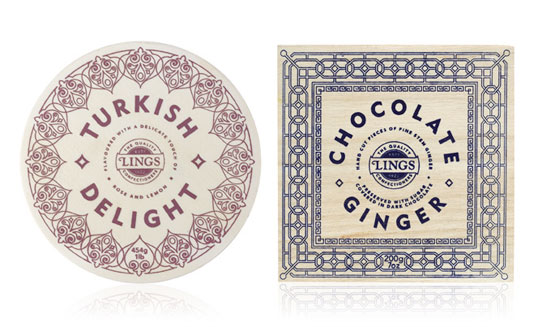 Designed by Acrobat | Country: United Kingdom
"We were briefed to revitalize the much loved 'Lings' brand. Respectful of the company's heritage our new designs draw on the exotic origins of each product and use pattern in a rich contemporary way."
August 21, 2009 | 4 Comments
Designed by BUTTER | Country: Germany
"The challenge was to increase the sales of Koenecke (a famous German meat and sausage producer), especially in the wintertime. As solution a special advent calendar was created that was made of a salami sausage-packaging with 24 indications to cut off a delicious slice every day."
August 21, 2009 | 3 Comments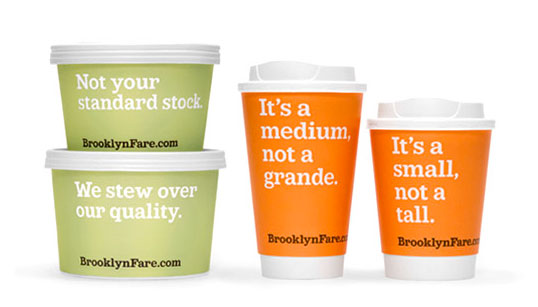 Designed by Mucca Design | Country: United States
"The brand is simple: Four colours, one custom typeface, and lots of witty and original copy."
August 20, 2009 | No Comments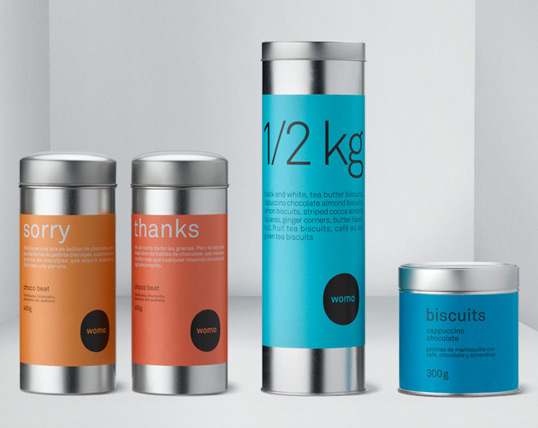 Designed by Ruiz+Company | Country: Spain
Beautiful and simple copy driven package design by Spain's Ruiz+Company for Womo.
August 18, 2009 | No Comments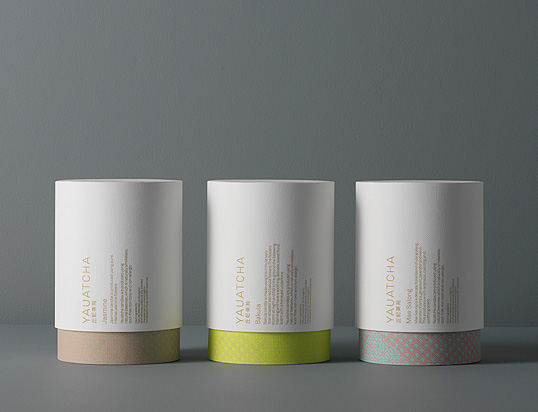 Designed by MadeThought | Country: United Kingdom
"Yauatcha, a high-end Chinese tea house and dim sum restaurant, is the concept of celebrated restauranteur, Alan Yau. In order to set the brand on a new direction, Yau identified the opportunity for a range of tea related products, providing a more retail-biased offering alongside the main restaurant activity.
After our initial task of creating a new logotype and core identity elements, MadeThought were charged with the creation of a bespoke packaging approach for a diverse array of products ranging from exquisite patisserie and rare teas, through to ceramic tea sets and scented candles.
Delicate patterning became a uniting aspect of this solution and also served to underline the oriental nature of the brand. Sourcing the very best packaging manufacturers and paying extraordinary attention to detail has resulted in products that offer the customer an additional level of discovery and an exciting and indulgent experience."
August 18, 2009 | 3 Comments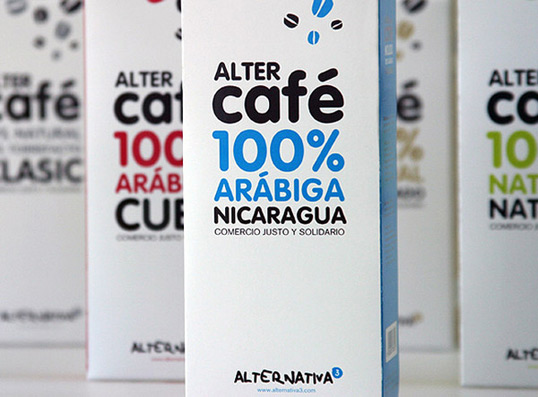 Designed by Nestor Urdanpilleta | Country: Spain | Buy it
"Alternativa 3, an organization working for Fair Trade since 1992, has come up with out-stand new packaging for their Fair Trade coffees range, within the process of the corporate identity change. The new design & identity are done by Nestor Urdanpilleta. The new identity captures the quality of the products and the clarity of Alternativa 3 philosophy as a Fair Trade organization. While the re-design is simple & clean, the message is clear as a Fair Trade organization."
August 17, 2009 | No Comments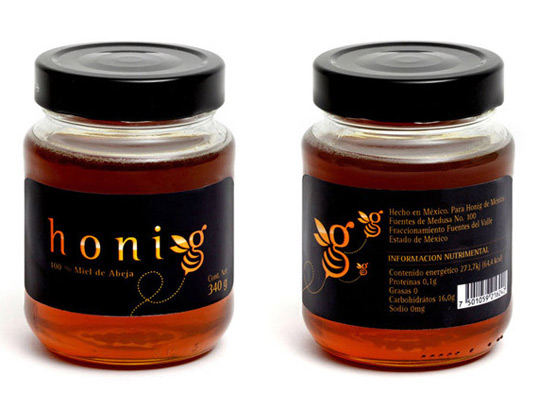 Designed by Factor Tres | Country: Mexico
Playful package design for Honig Natural Honey. The 'g' honey bee illustration is a nice touch which works seamlessly with the product name.